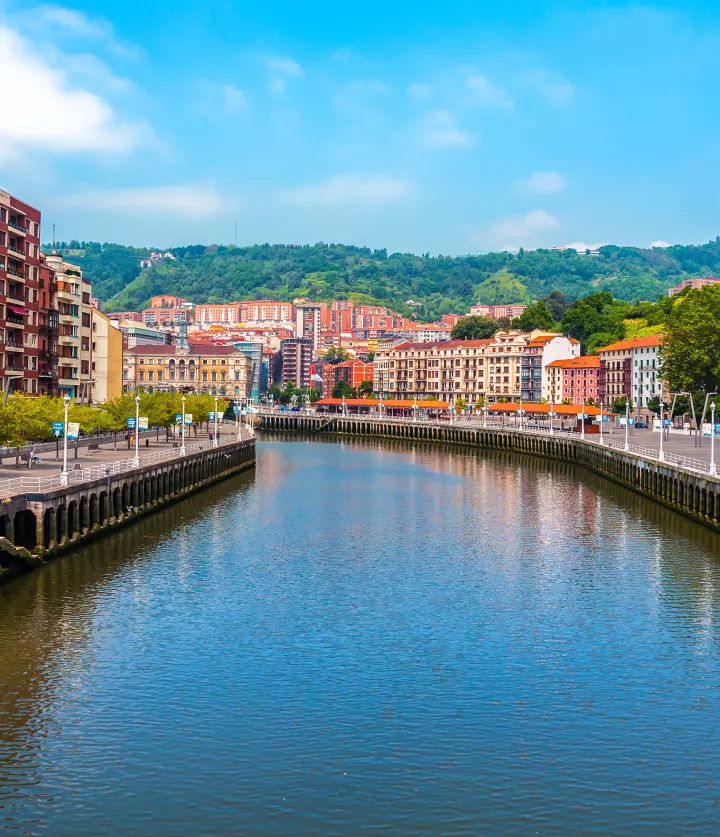 Hotels in Bilbao
Search your hotel or destination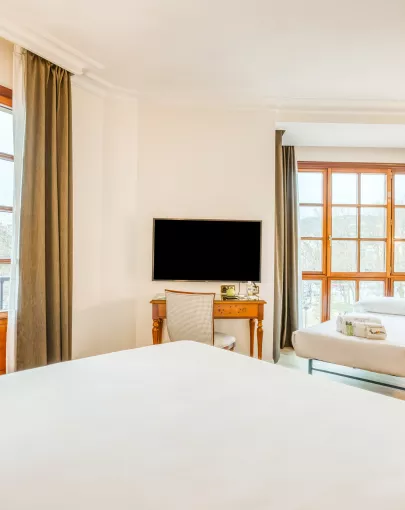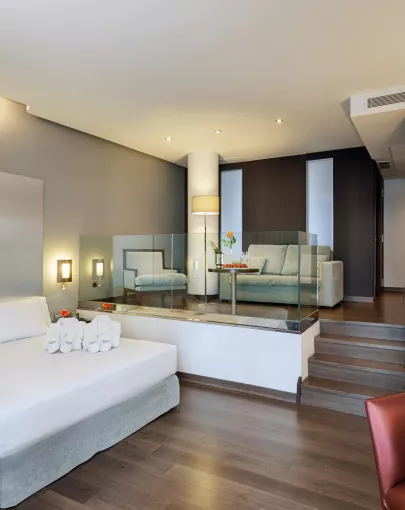 Bilbao: good living, good food and lots of art
The people of Bilbao are very proud of their city. And no wonder: the Biscay capital brings together Basque tradition and contemporary culture in an unbeatable seal that sums up the best of Euskadi.  
Take note, because this land has a lot to offer you, starting with its wonderful gastronomy. This is where some of the world's best chefs come from, who have revolutionised the international scene with their innovations. But there is also a reverential love and respect for its roots, as can be seen in traditional dishes such as marmitako, bizcaína-style cod, cocochas, piperrada, txipirones en su tinta (cuttlefish in ink) .....  
The best thing? Both the new and the old can be tasted in small bites, accompanied by a good txakolí. We are talking, of course, about pintxos, reason enough to justify a trip to the city. The best are in Plaza Nueva, and in the streets of Ledesma, Henao and Marzana. And if it's Sunday, the aperitif is a must: order some rabas and a marianito (the Bilbao vermouth). 
Hotels in Bilbao (Casco Viejo), the best choice for discovering the essence of the city
The Casco Viejo, Bilbao's oldest quarter, still retains its authentic flavour. Start your walk along La Ribera, the pleasant promenade around the estuary, and then ramble in its famous Siete Calles, the original centre of the town. You'll come across the beautiful Mercado de la Ribera, an art deco marvel that is also the largest food market in Europe. And with the beautiful cathedral, even older than these streets.  
On your walk, you can also enjoy the mix of tradition and modernity that comes from combining large franchise establishments with small, local-spirited shops, old taverns with vegan patisseries, or brunch restaurants with small modern art galleries.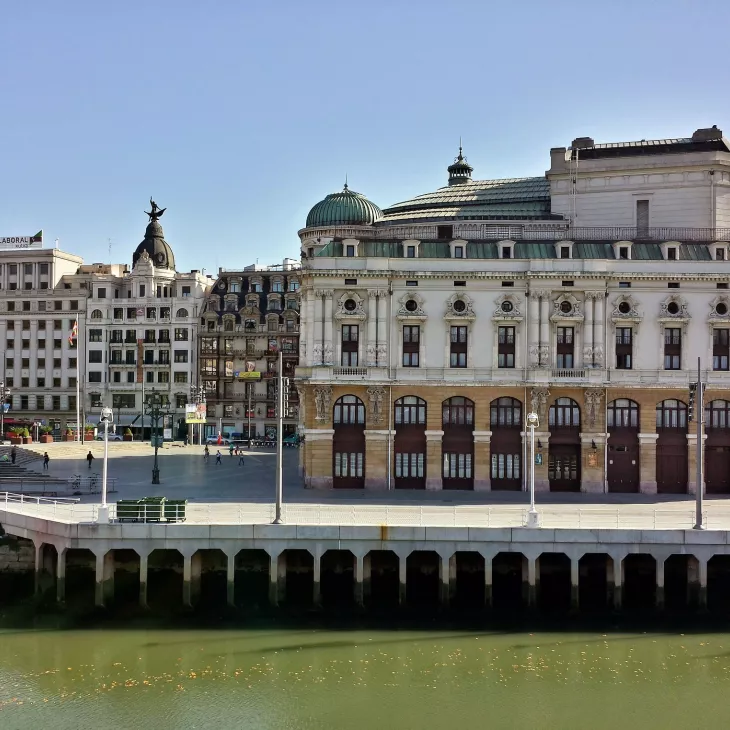 Choose hotels in Bilbao near the Guggenheim to surprise yourself with the newest in the city
Set aside time for this tour, which deserves more than one day: the most comfortable way is to stay in our hotels in Bilbao city centre and discover everything without rushing while we take care of you and your loved ones. 
Beyond the Old Town lies El Ensanche, a commercial and business centre that is home to the city's most arty offerings. Here you will find the recognisable art and leisure building La Alhóndiga. It is an old wine warehouse converted into a masterpiece by Phillipe Starck.  
Also in the area is the great symbol of the transformation of Bilbao, which in a few decades has gone from a grey industrial city to a very modern centre of contemporary art. We are, of course, talking about the Guggenheim, the titanium sculpture with which Frank Gehry changed the course of the city's history. Its rooms are so many, and so spacious, that it is best to stay in one of our hotels in Bilbao near the Guggenheim so that you can visit it with the peace and quiet and attention it deserves. 
And if you are also looking for hotels in Bilbao for families with children, you are in luck! At Sercotel we have the necessary facilities and services to make you feel at home. Also, if you come to reception, we will tell you where the most amazing playgrounds are (we love Doña Casilda's!), how to book an unforgettable boat trip on the estuary, how to get on the funicular that will take you to Artxanda mountain, which beach is the most suitable for the little ones, or even where to play fronton! 
There is so much to see, do and taste in Bilbao; the ideal thing to do is to get your energy up in one of our hotels with breakfast included and dedicate yourself to wandering around this city full of sights and sounds that will captivate travellers of all ages.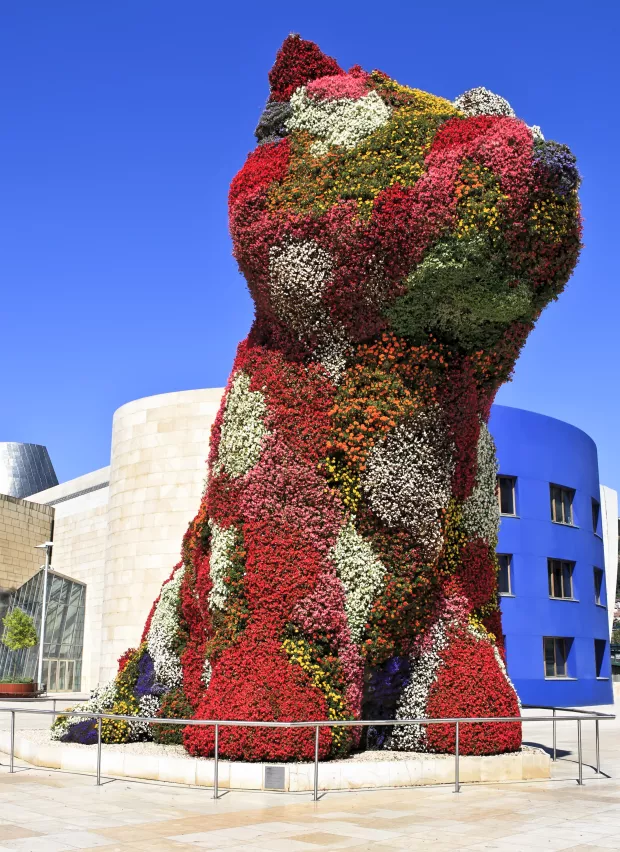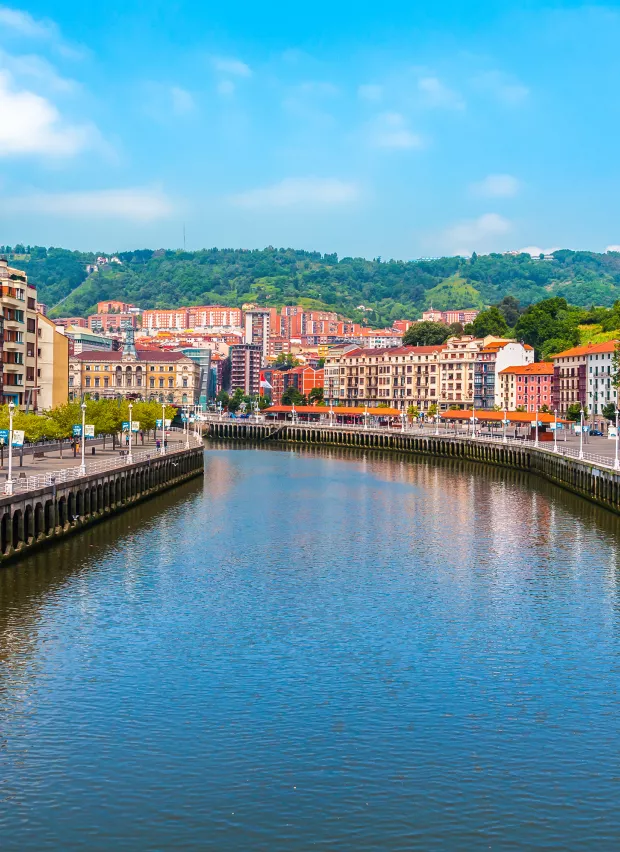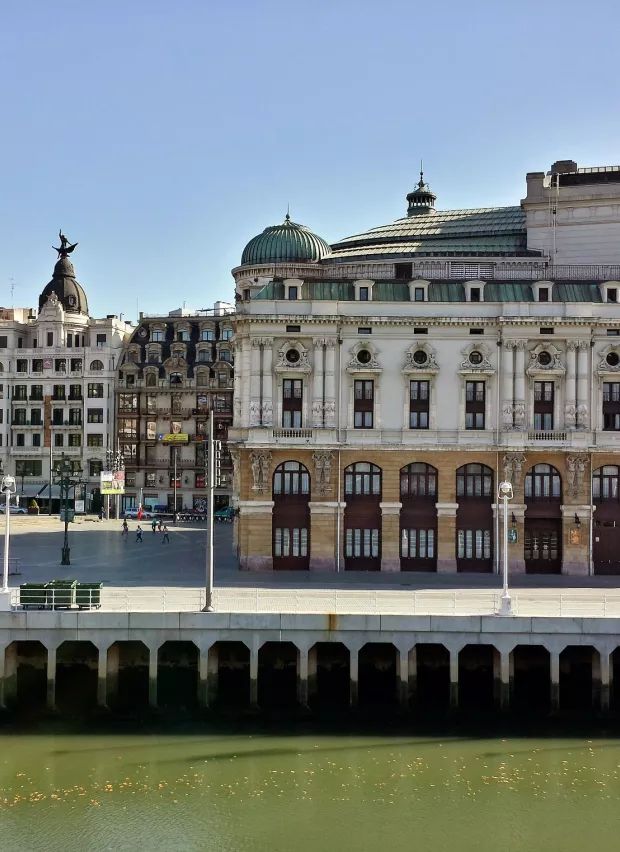 Other Destinations
What kind of getaway do you prefer? Exploring a big city, relaxing by the sea, savoring local cuisine, immersing yourself in art and culture, or simply disconnecting. You choose the destination, and we provide you with accommodation.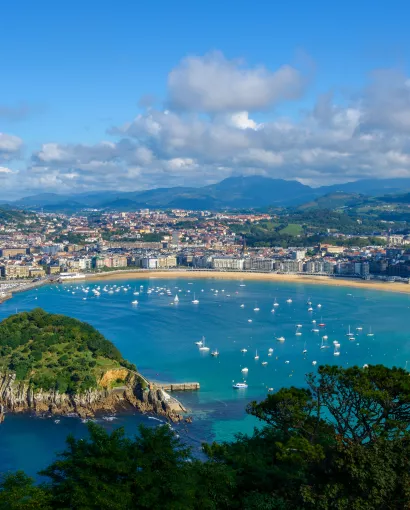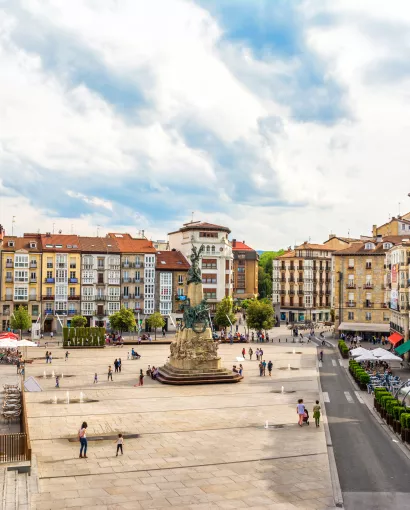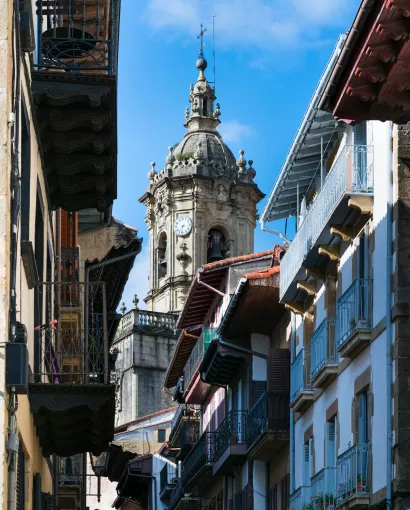 Frequently Asked Questions about Hotels in Bilbao
How much does it cost to stay in a hotel in Bilbao?
On average, hotels in Bilbao cost around €105 per night. But if you're looking for a superior room in the best location, it can cost an average of €190 per night.
How much is a hotel in Bilbao for this weekend?
The average price per night for a hotel in Bilbao for this weekend is €240. Looking for something more sophisticated? Suite rooms cost €170 per night this weekend.
How much does a hotel in Bilbao cost for tonight?
On average, booking a hotel in Bilbao for tonight costs €85 per night. But if you're looking for added comfort and booking a superior room, the price rises to €140 per night.
What hotels in Bilbao are recommended for families?
What are the best hotels in Bilbao near the San Mamés Stadium?
What are the best hotels in Bilbao near the BEC?
Which hotels in Bilbao accept pets?
Which hotels in Bilbao are recommended for couples?