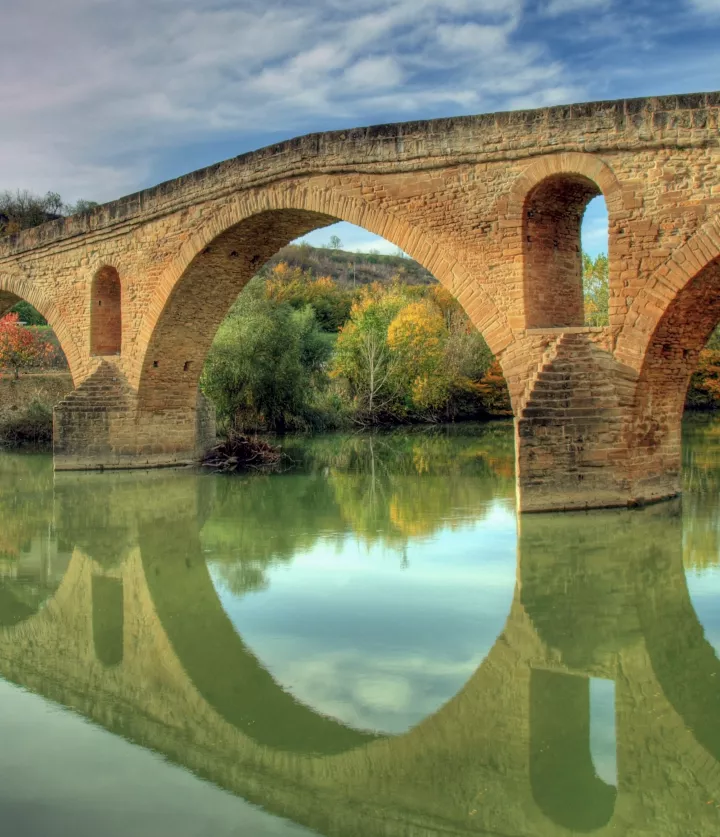 Hotels in Tafalla
Search your hotel or destination
Tafalla: a medieval stroll through inland Navarre
When geography grants you a privileged location, a preferential seat in history is practically guaranteed. In the case of Tafalla, located in what is known as the Middle Zone of Navarre, the hustle and bustle of its domains for centuries makes this town a key stop, but also an excellent starting point for a route through the interior of Navarre. And, by extension, our hotel in Tafalla is the best headquarters for touring it. 
Although the first mention of the town dates back to a chronicle in the year 912, the fact is that the cobbled streets of the old quarter of Tafalla, lined with stone houses and the remains of the 14th century wall, are truly what gives the upper part of the town its medieval atmosphere. They seem to invite you to come in and take your time strolling around. Who are we to contradict them. 
Take note of Calle Misericordia, one of the oldest streets in Tafalla. Also Santa María, Concepción and Olmo, located in the vicinity of the Church of Santa María and where the Jewish quarter of the town is believed to have been located. And don't leave without entering Patio Iribas through its passageway, otherwise you will miss one of the most authentic corners of the old quarter of Tafalla. Another option to make sure you see everything is to book a place on one of their guided tours. 
Our hotel in Tafalla, an urban oasis
We must admit that our hotel in Tafalla (Navarre) has a small problem. Here goes: it's so beautiful and cosy that you might feel like staying inside longer than you expected. Four words: spectacular open-air terrace.  
The best thing is its location, close enough to the city centre to be within walking distance, but set in a place where guests can enjoy great peace and quiet.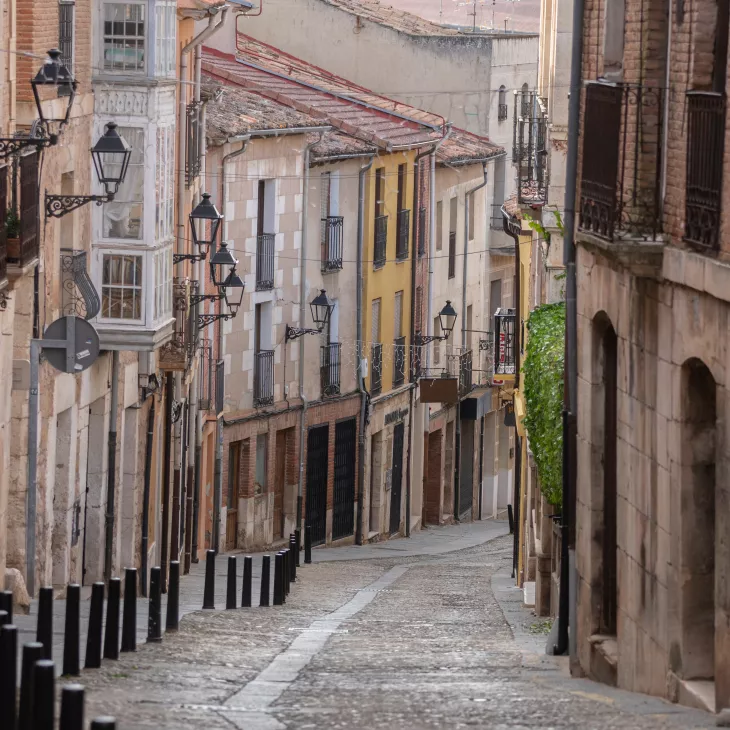 Take advantage of the excellent location of our hotel in Tafalla to also visit the Navarre's Central
If you stay here, you will be just over 5 minutes' walk from the Palacio de los Mencos and the Convento de Recoletas, two other must-see places. It is also less than a quarter of an hour from the Plaza de Don Francisco de Navarre, the official meeting point of the municipality and an excellent place for a culinary stop along the way. And we should let you know that this square is also known for its great atmosphere.  
As the order of factors does not alter the product, either before or after discovering Tafalla, head for Olite, located about 10 minutes away by car and one of Spain's great mediaeval jewels.  
You're probably familiar with its famous castle, but you'll be surprised to discover that it also has 500 metres of wall and many churches, squares and convents, among other historic buildings. It's only natural that it's at the top of the list of Spanish destinations that you have to visit at least once in your life! You'll understand when you get to know it in depth.  
However, if nature is your thing, you'll be delighted to know that the municipality of Tafalla has the Juncal Lagoon, a wetland declared a Nature Reserve by the Government of Navarre three decades ago, and a must for birdwatchers. 
And if you are still hungry for more, you can always visit one of the wineries in the area, because Navarra is also a land of wine. In short: accessing all that this area has to offer is just one reservation at our hotel in Tafalla away.