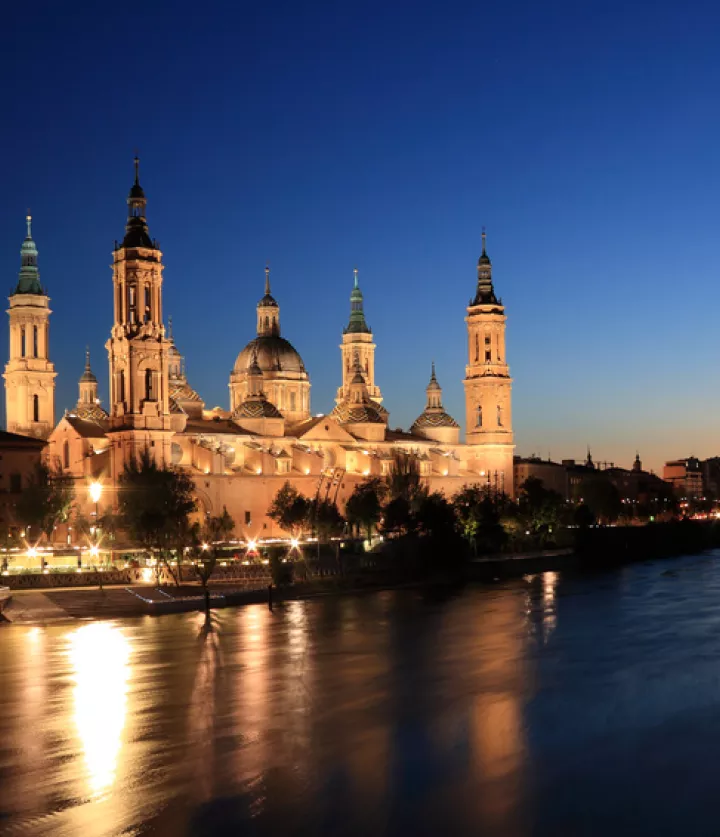 Hotels in Zaragoza
Search your hotel or destination
Zaragoza, much to discover
You probably hear the name Zaragoza and think of its famous Pilar festivities, but the capital of Aragon is much, much more. Zaragoza is a city of undiscovered vestiges of history, monuments that will leave you open-mouthed, tapas and vermouth trails that go on forever and a street art festival that has made it modern, really modern.  
All this without leaving the city centre. So believe us when we tell you that our hotel in Zaragoza city will be your perfect ally to immerse yourself in everything it has to offer.  
Zaragoza counts its years by the thousands. It has more than 2,000 of them. This longevity makes it heir to a glorious Roman past as Caesar Augusta, which comes to light every time the subsoil is excavated. You may be surprised to see the tramway that runs through the city, but it was impossible to start an underground metro as so many Roman remains buried underground.  
The city also had its splendour under Muslim rule, something you will be able to see during your trip. How? You will reach the Aljafería Palace, the seat of the Aragonese Parliament and a visit not to be missed if you are a history lover.  
You might be thinking that your getaway is missing something, something to talk about the jewel in the city's crown. Don't worry, our hotel in Zaragoza near the Basilica del Pilar makes it easy for you to get there.  
You will find it a five-minute walk from our hotel in Zaragoza, in the centre: in the Plaza de Nuestra Señora del Pilar, which it shares with the Cathedral of the Saviour, known as La Seo.  
If you want to take the most classic snapshot of Zaragoza, the one where you can see the Basilica del Pilar and the Ebro River in all its grandeur, you only have to look out from the Balcón de San Lázaro, at the end of the Stone Bridge. Note the four bronze lions you will see on the bridge: they are the emblem of Zaragoza.
Discover the most unknown Zaragoza from our hotel in Zaragoza city centre with parking
This city is best enjoyed on foot, so park your car in the car park of our hotel in Zaragoza city centre and get ready to explore every nook and cranny. Yes, although it is a bit far from the old town.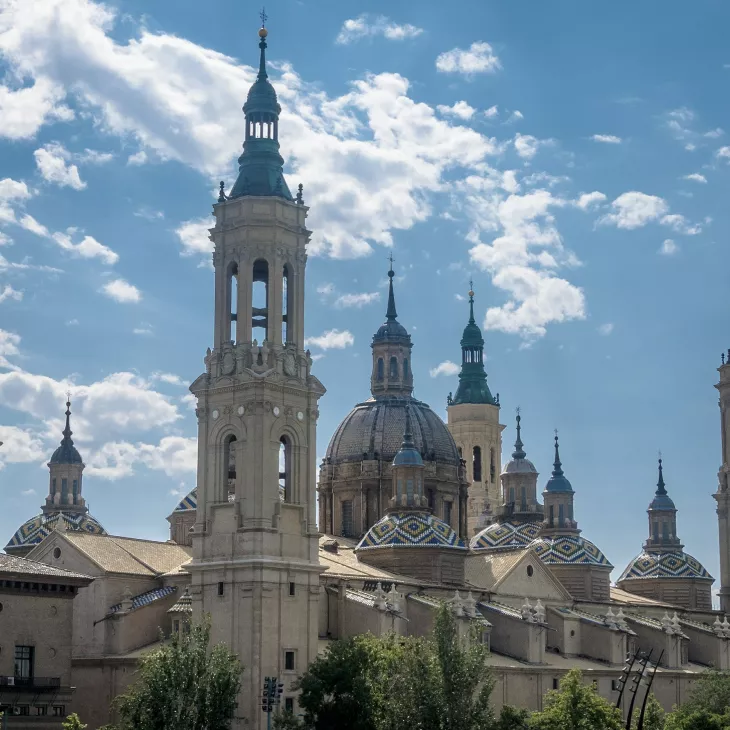 Business or pleasure? It doesn't matter: our hotels in Zaragoza
We are talking about a different Zaragoza, the Zaragoza left behind by the Water Expo. Held in 2008, its legacy was the modernisation of an entire neighbourhood where you can see Zaha Hadid's bridge pavilion. It was one of the emblems of this event and, above all, one of the few works that the architect designed in Spain.  
Next to it, you will marvel at futuristic buildings and large sculptural works, such as the Water Manby by Jaume Plensa, or Splash, inside the Water Tower. In their day they were regarded as outlandish, but today they are part of the Ranillas meander, which the river Ebro follows as it passes through the city.
There is life beyond the monuments. For this reason, Zaragoza offers you, dear traveller, a vibrant cultural agenda full of theatre, music recitals and exhibitions.  
And if your thing is work, pure work, we can tell you that our hotels in Zaragoza and the surrounding area are strategically located so that you can arrive, forget about other concerns and focus on what's important. A perfect mix of city centre and industrial area.  
Zaragoza also has the largest logistics platform in Europe. It is called PLAZA and our hotel in Zaragoza is located next to it. As we were saying: arrive and get down to work.