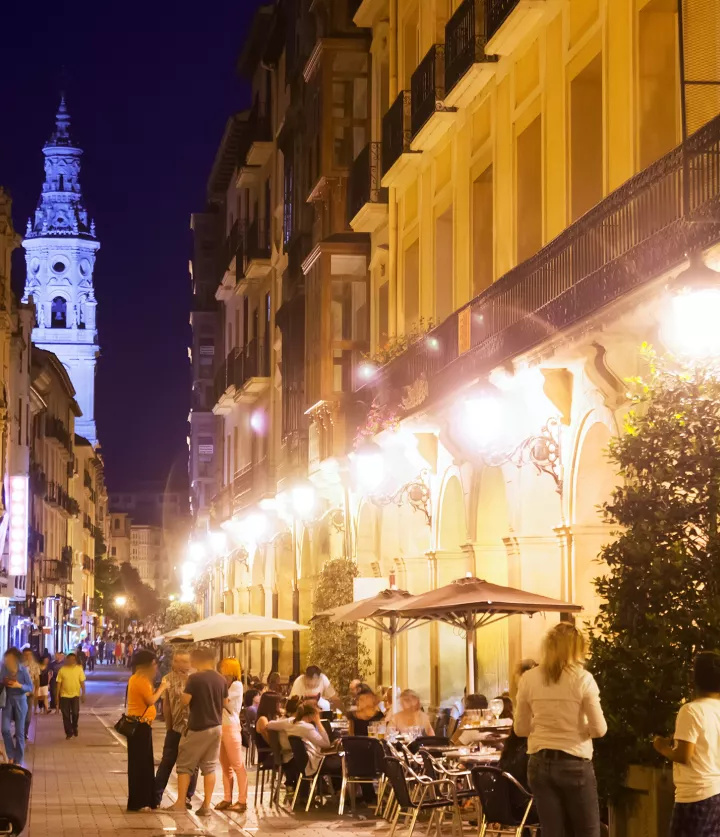 Hotels in Logroño
Search your hotel or destination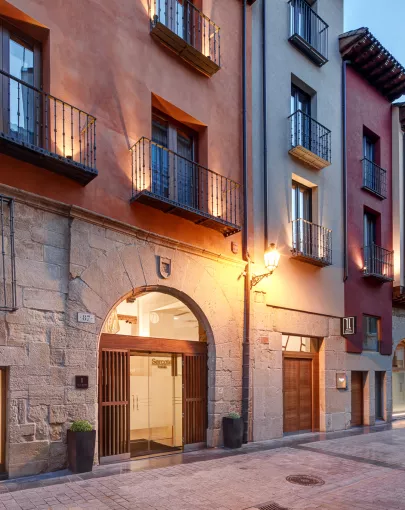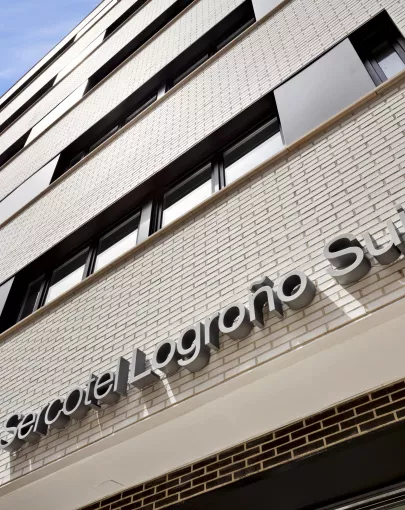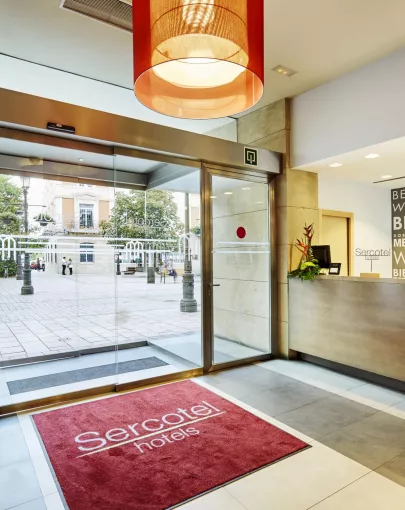 Logroño: culture, wine and gastronomy
The comings and goings of people in Logroño are curious to observe. Pilgrims passing through, stag and hen parties, families, couples, workers... The mixture of travellers who visit it is well worth a seat on one of the terraces on Portales street to observe it. But we know that you are more interested in being part of this landscape than in gazing at it, and our hotels in Logroño centre are the starting point you need.  
The day always starts well in our hotels in Logroño with breakfast
With good coffee and a buffet to choose from. This is how the morning starts in our hotels in Logroño city. From there, the city is all yours: historic, monumental, hospitable and lively in equal measure. 
Capturing its essence is as simple as taking a walk. You will come to the Market Square and, in it, the Co-cathedral of Santa María de La Redonda. Its distinctive profile is the result of its so-called "twin towers", which are baroque to the max. Inside, you will be surprised by a painting of the Crucifixion attributed to Michelangelo himself.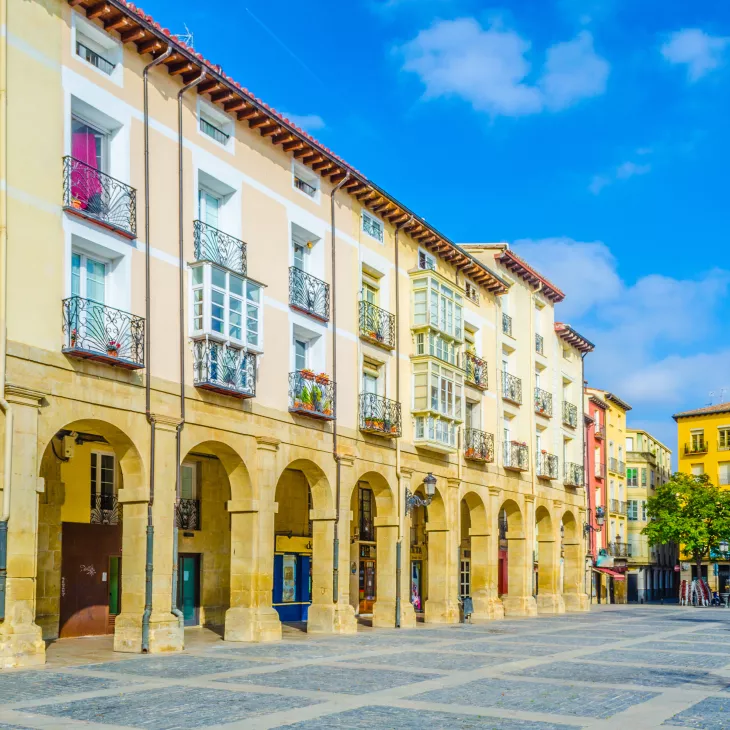 Hotels in Logroño with parking near Laurel Street
Our hotels in Logroño city are located very close to the Concatedral, in two of the streets of the old town where you will not get tired of strolling. Calle Portales, full of charm thanks to its arcades; and Calle Marqués de San Nicolás, popularly known as Calle Mayor. 
Logroño had city walls. In fact, it still has them. Or what remains of them: the Puerta del Camino gate and the Cubo de Revellín, a tower that once housed cannons. The views over the Ebro Park and the river are spectacular.  
Because Logroño is bathed by the Ebro river and, as crossing bridges is always a pleasure, we recommend that you go to the other bank using the Iron Bridge and return using the Stone Bridge. In it you will feel a little bit of what those pilgrims on the Camino de Santiago feel, who enter the city every day. 
They head towards the Church of Santiago El Real and, if they are not too tired, they will stop in front of the giant Game of the Goose board game painted on the ground next to it. Its squares have to do with the Camino.   
On the other side of the river, the Casa de las Ciencias has an outdoor space with play elements revolving around Meteorology, Geology, Physics and Palaeontology, which is a perfect complement to the parks, gardens and swings as entertainment for children. 
You can learn more about the wine culture of this land, or have a first encounter with it, in wineries such as the Franco Españolas, which have been working since 1890 in the art of making good wines.  
It is probably one of the most famous streets in Spain when it comes to eating. Calle Laurel is the area for pinchos par excellence in the capital of La Rioja. Practically every one of its numbers is a bar and each bar prepares its own speciality. 
Here, mushrooms are eaten at El Soriano or El Ángel; bravas at El Jubera; mushrooms at El Cid and Cojonudo (minced chorizo sausage with quail eggs and peppers) at El Muro.  
The best of Riojan gastronomy concentrated in a single street. And, of course, each pincho is accompanied by local wines, those of La Rioja. No wonder the Laurel is also known as the "elephant trail". Luckily, our hotels in Logroño city centre are right next to you.