Palencia, Spain
Sercotel Rey Sancho
Search your hotel or destination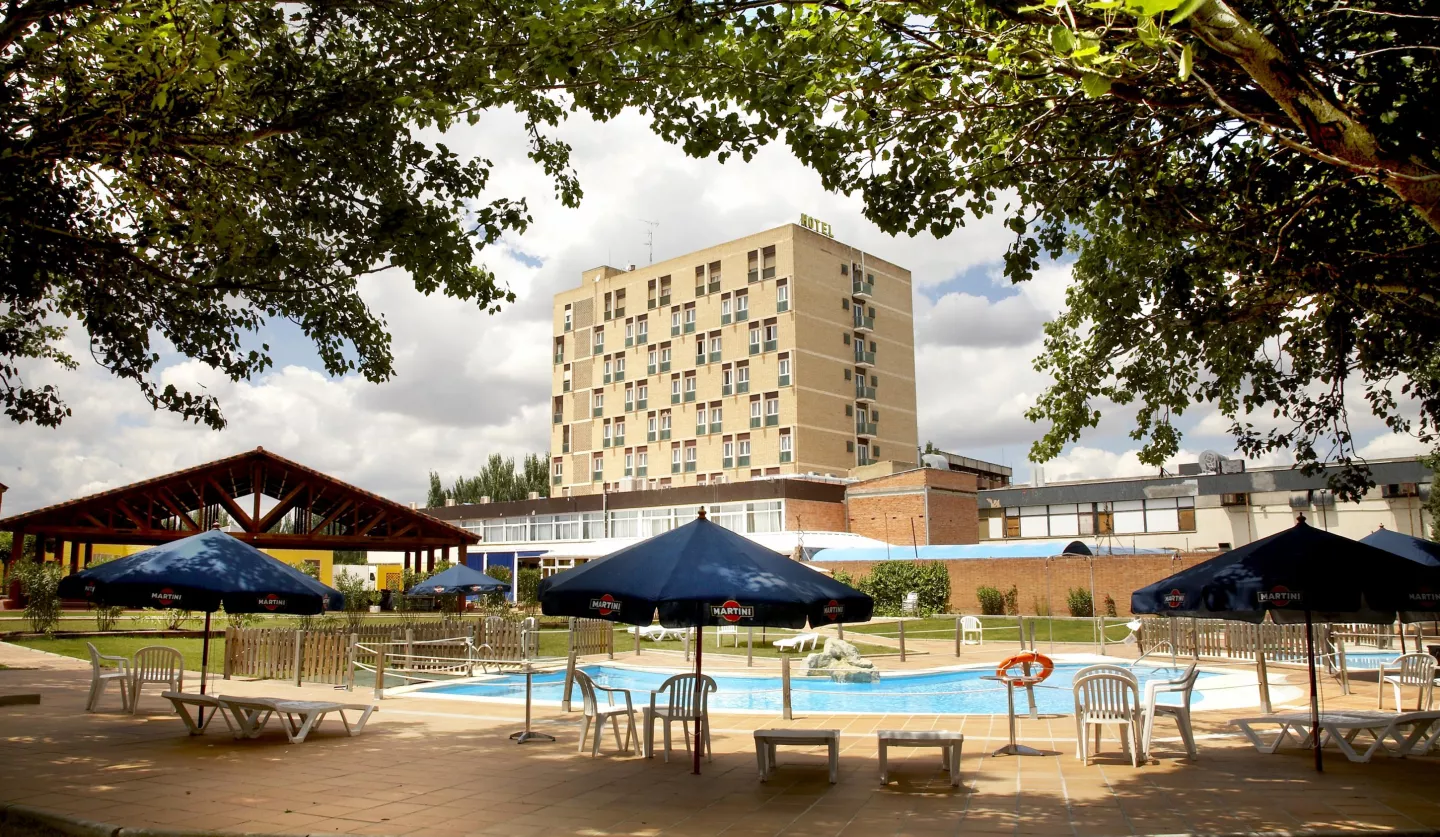 Whoever said that having it all was impossible was lying
The Sercotel Rey Sancho Hotel is the place where you will go to wake up with views over Palencia, to find a haven of care and comfort from which to enjoy a few days of sightseeing or to hold that special event you have been planning for some time. Whoever said that having it all was impossible was lying; and here is the proof.  
At the Sercotel Rey Sancho we have set out to discredit this myth and provide you with everything that will make you consider that your stay with us has been excellent.  
You will find us next to the Isla Dos Aguas golf course and about 200 metres from the central shopping district of Palencia, right next to the photogenic Puente de Hierro (Iron Bridge). Our location is strategic, both for those who want to discover this provincial capital and for those who want to explore its surroundings.  
Whatever your intention, please stop by our reception before you start. You are on our home turf and we will be happy to serve you as a GPS for you to enjoy it. We guarantee insider recommendations for every stage of your journey.  
On your return to the Rey Sancho hotel, our 93 rooms will be waiting for you, ready to welcome you. They are spacious, with a good number of details, the kind that make you feel at home instead of a stranger in a place; with natural light and incredible views over the historic centre of Palencia.  
As we were saying, in our 4-star hotel we have it all thought out. For example, we make sure you start your mornings the way you should: by giving due importance to breakfast. So much so that we prepare a buffet each day, so you don't have to choose. Pour yourself a juice, order a coffee and the rest, according to what your body asks for.  
Follow your instincts. Not only at breakfast, but throughout the rest of the day, too. Need to switch off? Book a relaxing massage. Want to know what's going on in the world? Get out of flight mode, activate our free Wi-Fi and start surfing. Are you full of energy? Burn it in our gym.  
In summer, a nice dip is probably just what your body is asking for. You know what we say in Castile: "We have nine months of winter and three months of hell". That is why, when the warm weather approaches, at the Sercotel Rey Sancho Hotel we make sure that our outdoor swimming pool and its garden area are ready. 
Take a dip and relax, while the little ones enjoy splashing around. They will probably want to play with other children at some point. For this reason, during the month of July we organise summer camps with different activities for all ages: basketball, football, live entertainment, swimming, rock school, funky classes... 
You're getting convinced that having it all is not impossible, aren't you? You will believe us when we tell you that we specialise in organising events.  
You'll know that our meeting rooms are the space you've been looking for as soon as you see them. Spacious, versatile and equipped with state-of-the-art audiovisual technology. If you are looking for an outdoor event, we also have a marquee available for the summer months.  
What is available all year round is our know-how and the support we will give you throughout the organisation process. To give you an idea: we even have an outside hairdressing service. Don't worry, we'll take care of making it easy for you.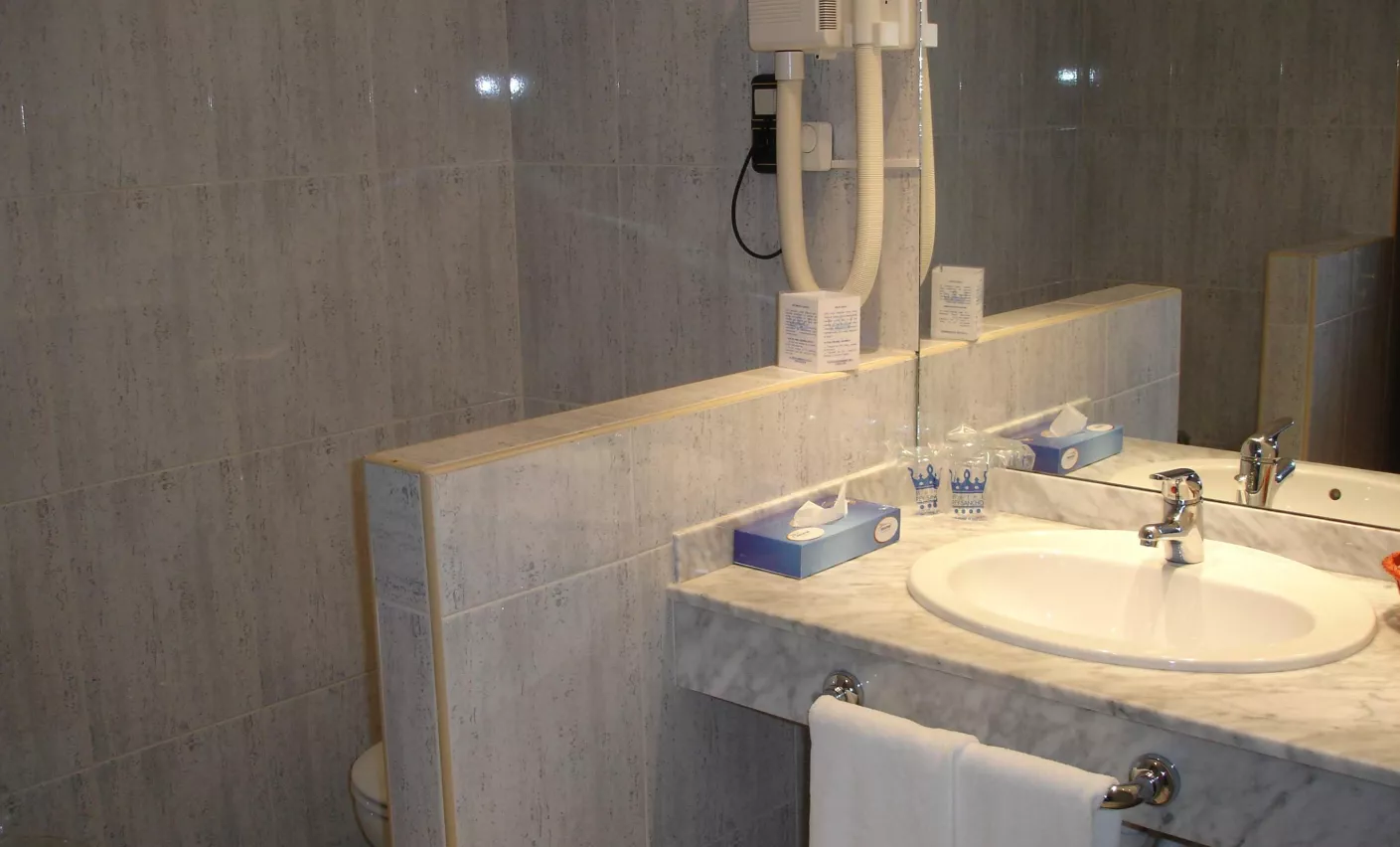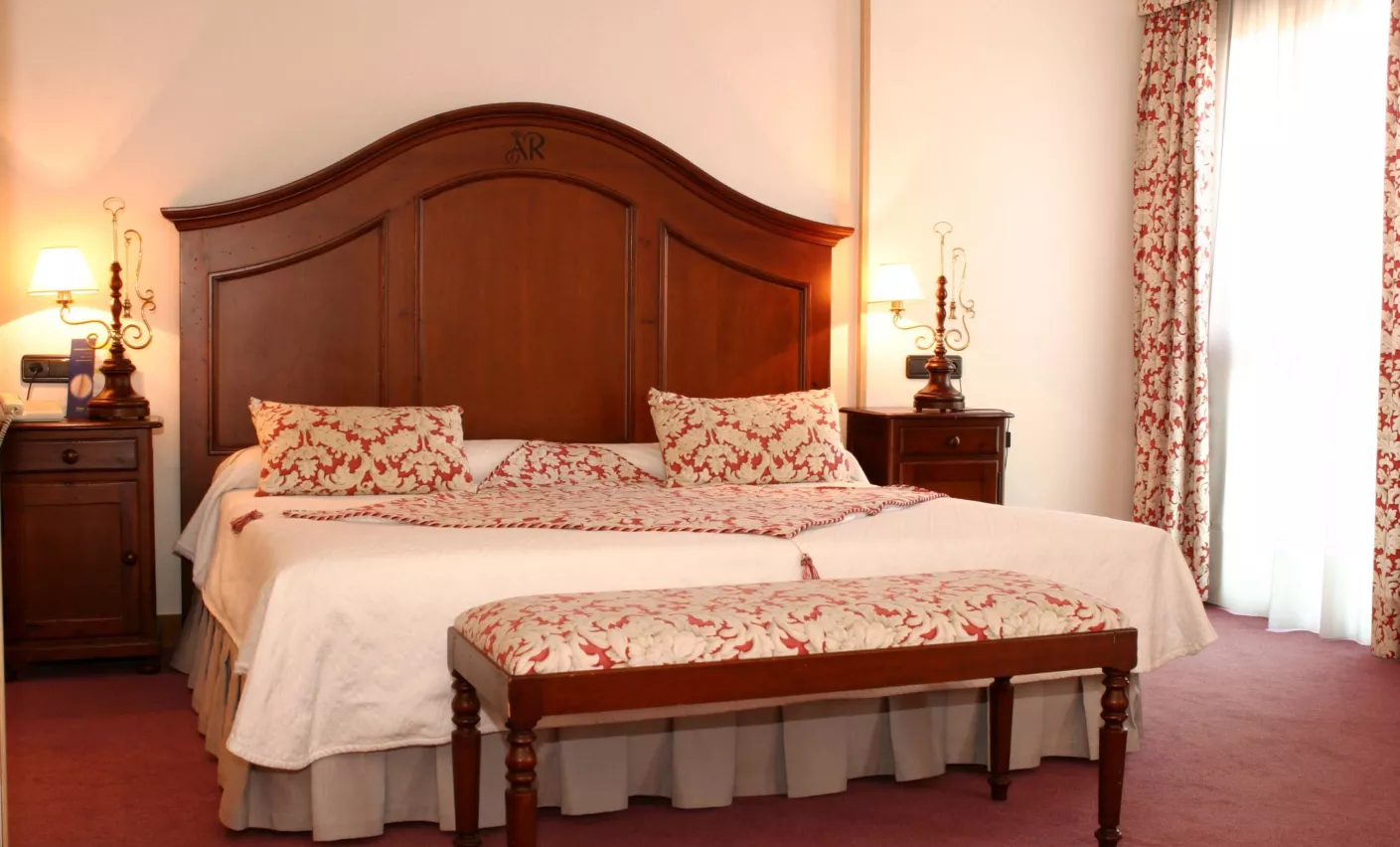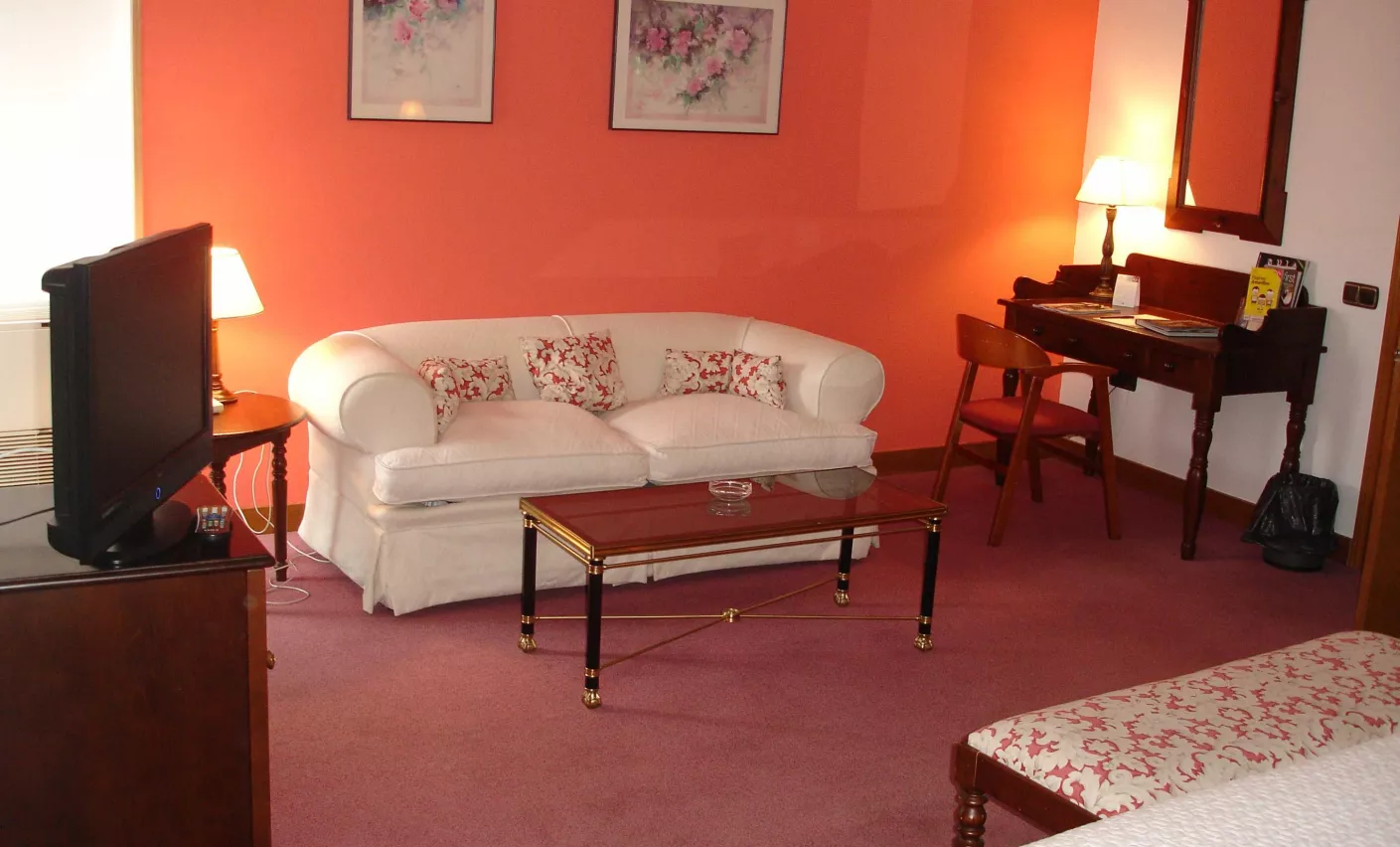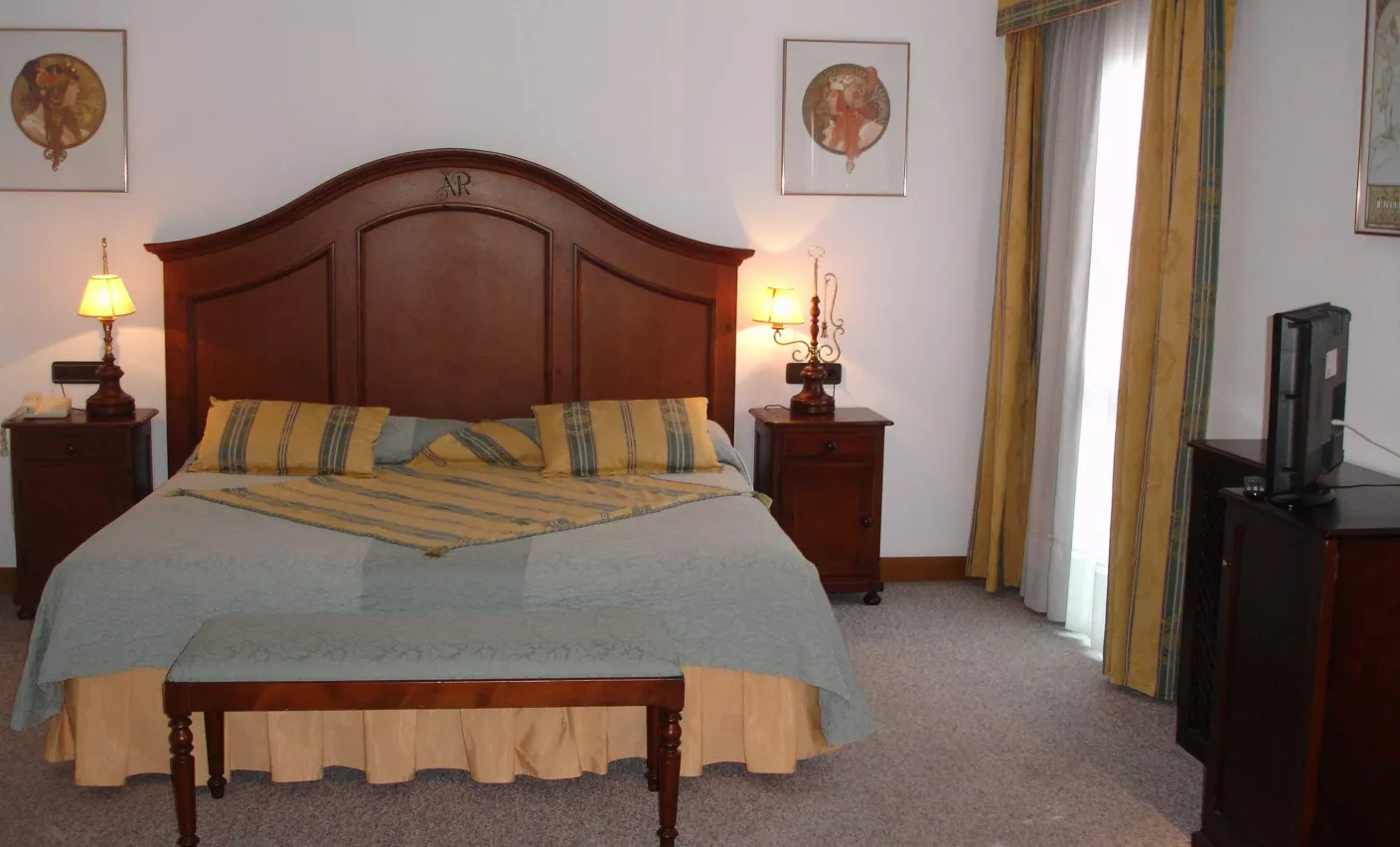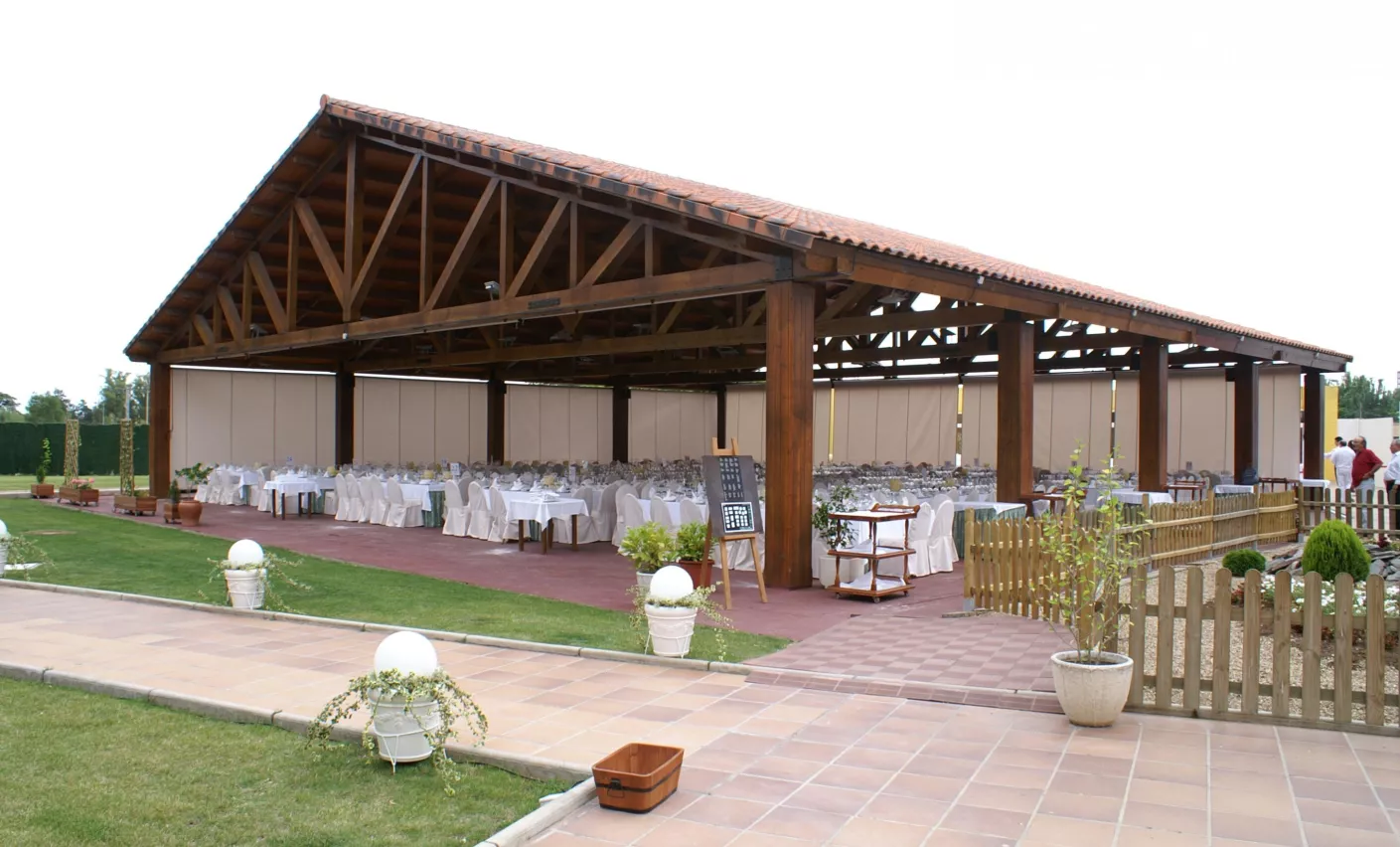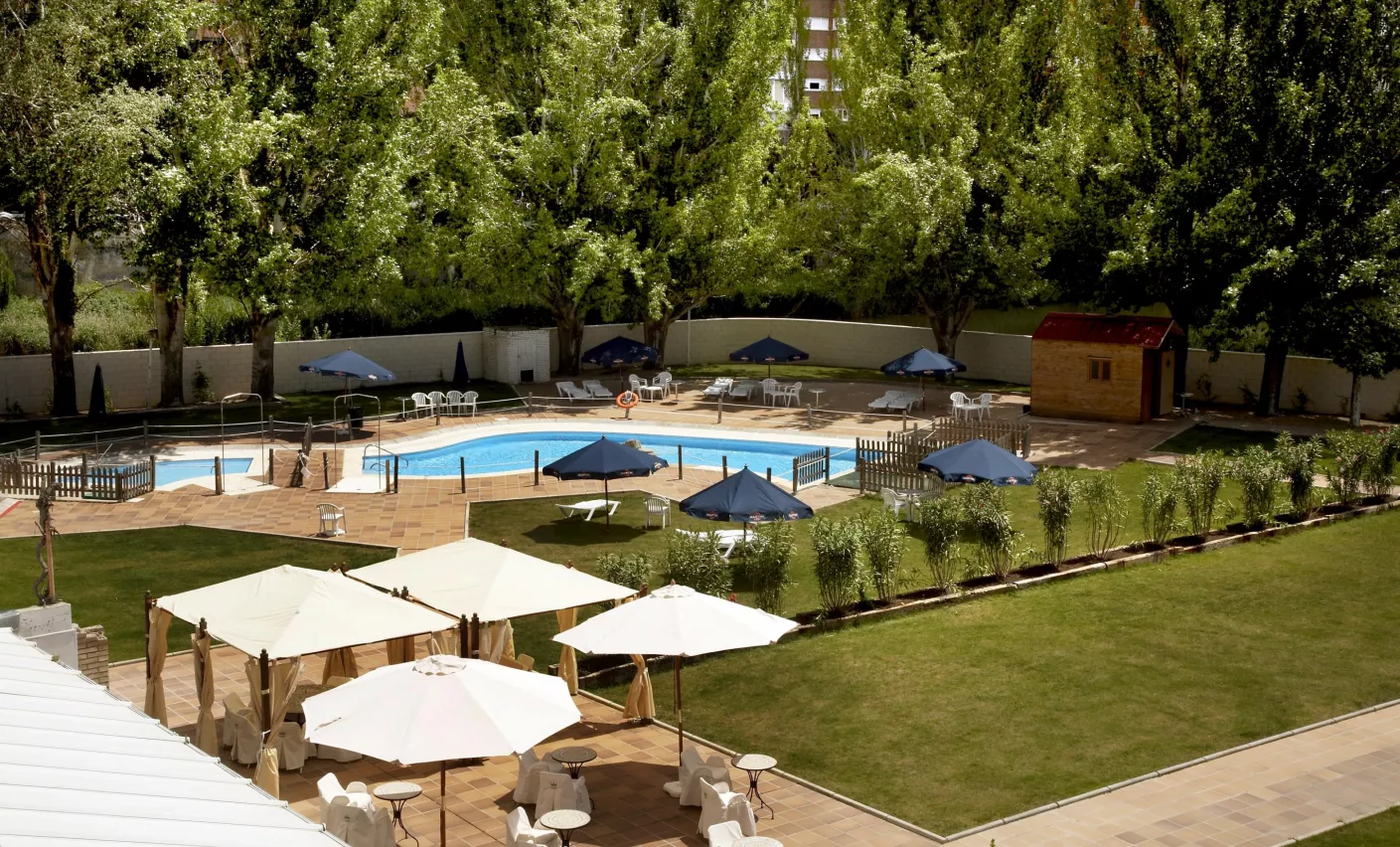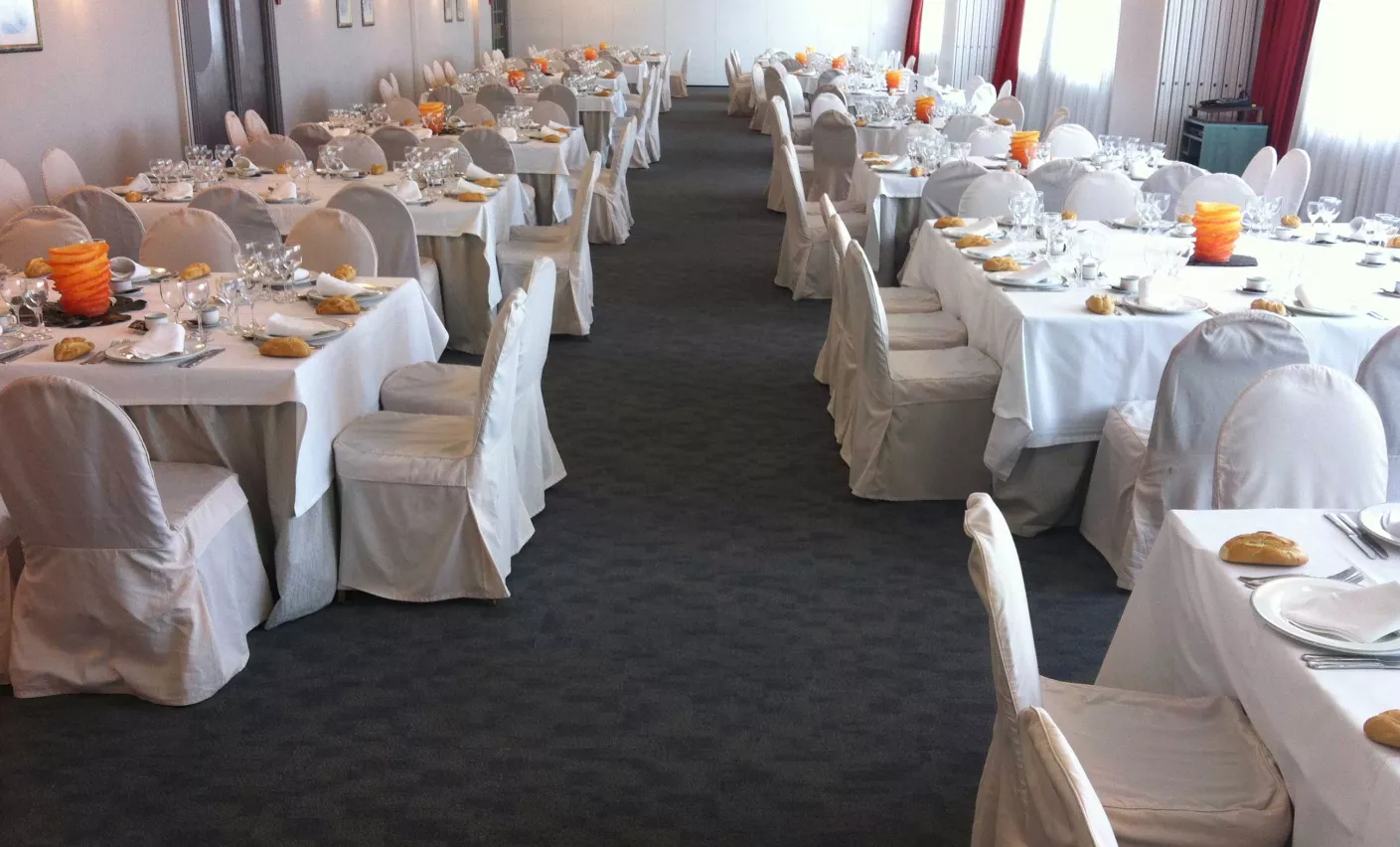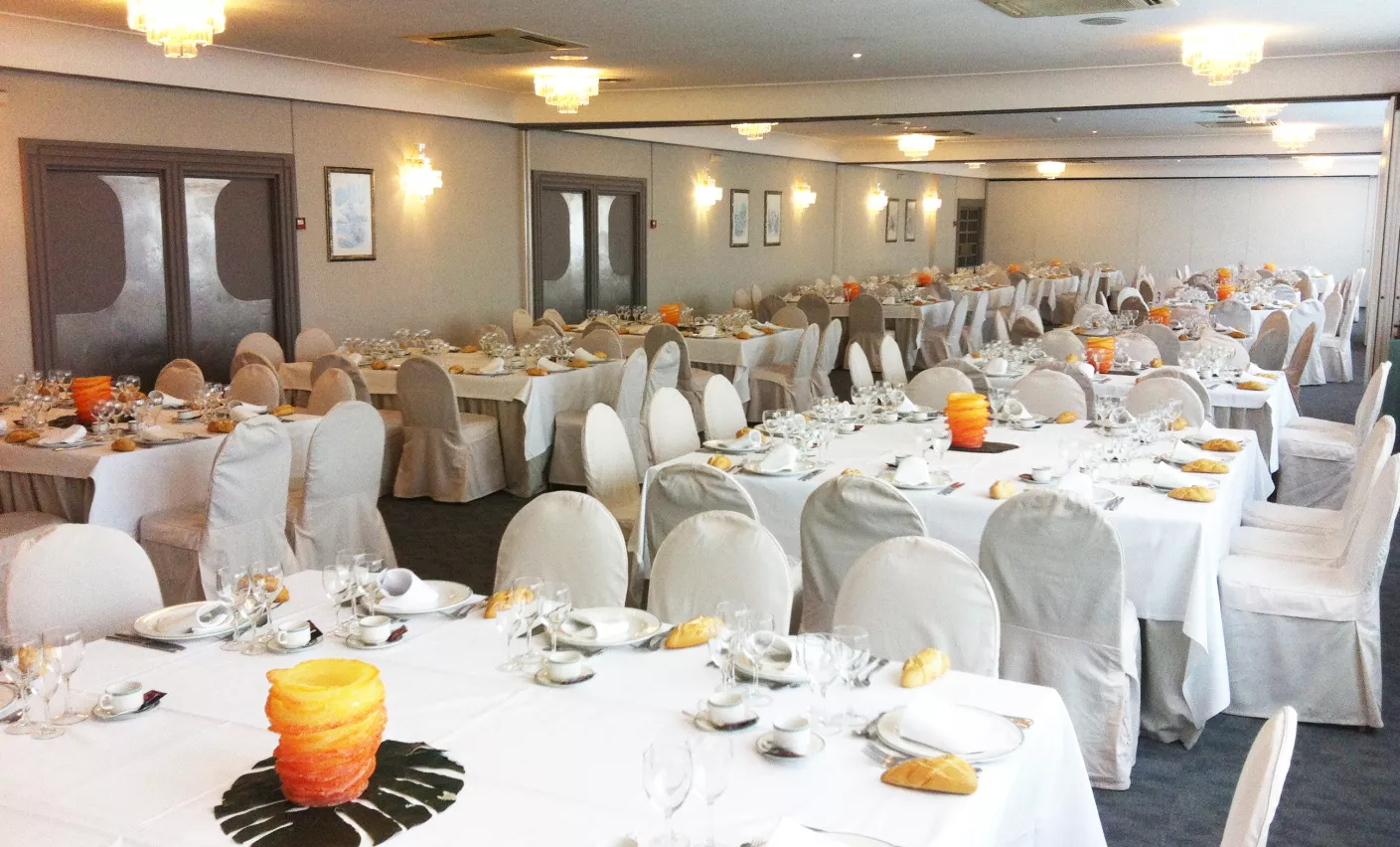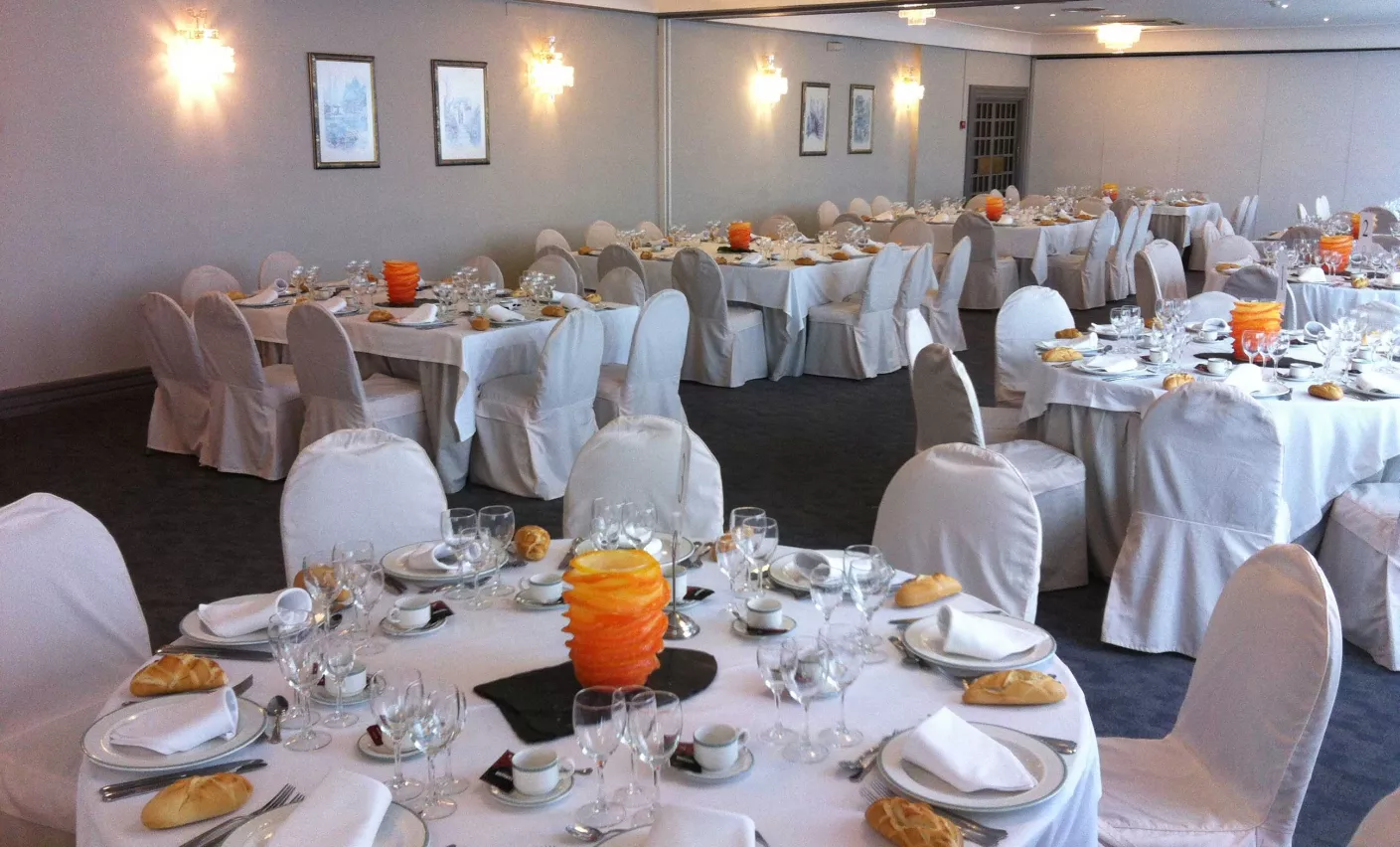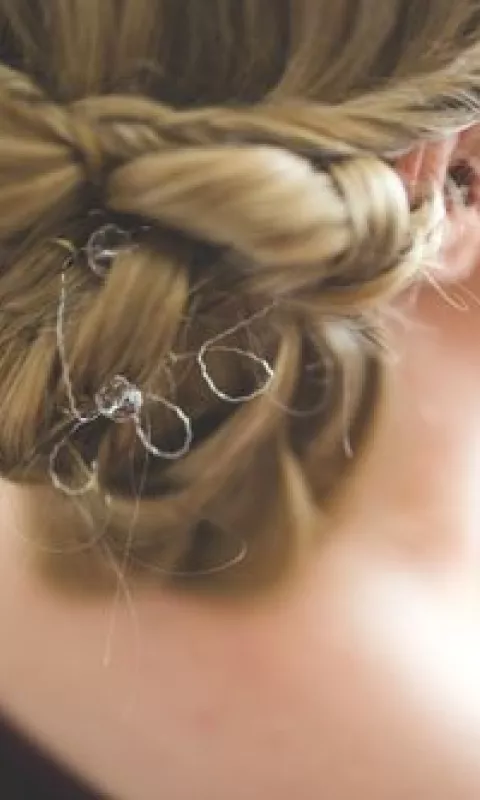 Concerted hairdresser
Concerted outdoor hairdresser, at the service of our clients.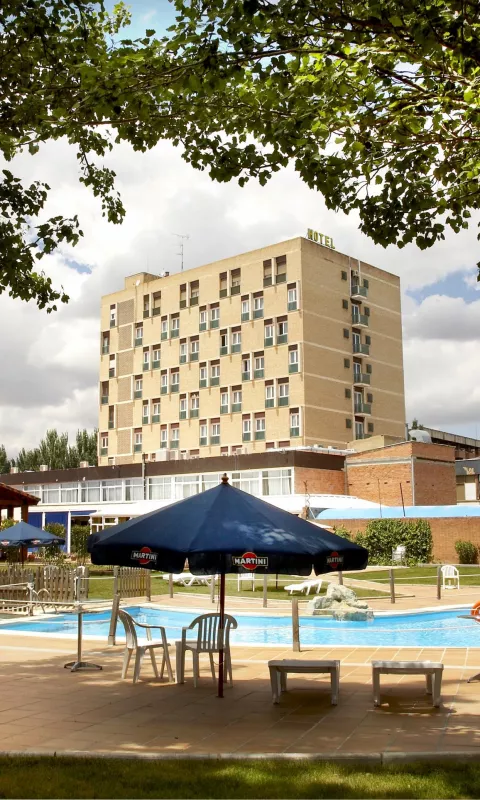 Outdoor pool
Take a good dip after a day of sightseeing in the city
Key features
The Sercotel Rey Sancho is a pleasant and recently remodeled hotel in Palencia. Its excellent services are well worth the quality of a 4-star hotel. Among them we highlight its perfect adaptability to people with reduced mobility.
Meeting rooms
FACILITIES
Flexible spaces in the best locations.
PEOPLE
Tailor each space to the needs of your event.
SQUARE METRES
Rooms for holding your social event, convention or meeting in.