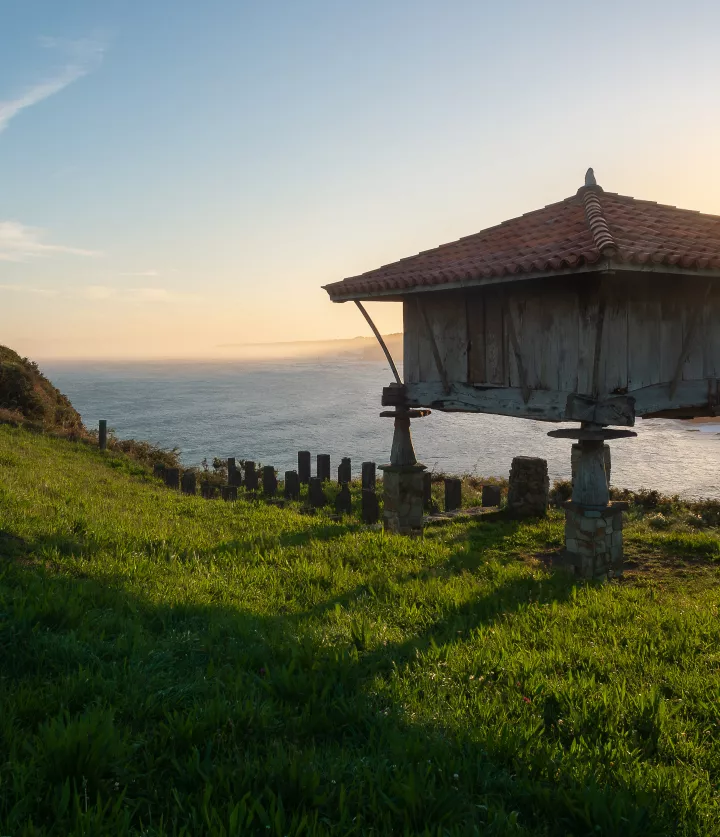 Asturias (1)
Search your hotel or destination
Asturias: a safe bet on green
What is it about Asturias that when you set foot in it, you want to return the moment you leave it? It could be that here the "banduyu" (the stomach) is filled like nowhere else; it could be that "borrina", that fog, that envelops its spectacular landscapes; it could be the "búpili", the joy, the happiness, that walking through its towns and cities provokes. It will be the local dialect, el bable, which sounds so melodic and sweet that it will catch you forever. 
They say that Asturias is a paradise. Believe us: when you get to towns like Ribadesella, with its row of colourful 19th-century mansions bathed by the beach of Santa Marina, you'll understand. 
Also in Llanes, so medieval and calm in its interior; so brutal and aggressive in its beach of Cuevas del Mar. Do you remember those beautiful scenes from the films The Grandfather and The Orphanage? They were filmed here. 
Cudillero is vertigo in a village. You will see how it climbs a hill from which, like a bunch of grapes, colourful little houses "fall", one on top of the other, until they reach the port. 
We must not forget Cangas del Narcea, nestled between the Fuentes del Narcea, Degaña and Ibias Nature Reserve and the Muniellos Biosphere Nature Reserve. Are you gluten intolerant? Well, you have just arrived in a gluten-free paradise: this village, as well as being a natural gem, is the first certified Gluten-Free Destination in Spain.  
And you have not yet reached its cities. A fact: they have nothing to envy the rural areas. And if not, just tell it to all those people from Gijón who every morning, whatever the season, bathe in the Bay of Biscay, taste the best cachopos or spend the afternoon in the Cimadevilla neighbourhood, from terrace to terrace, pouring a glass of cider. 
When you come to Asturias, stop by the capital of the Principality: Oviedo is waiting for you with open arms. Here you can relax in the fabulous Sercotel Ciudad de Oviedo Hotel, just a few steps from the old town. Around it, modernity, such as the Príncipe Felipe Auditorium; and historical heritage in the Cathedral of San Salvador or in the city hall.  
Wild beaches in Asturias
Do you dare to surf? Whatever your answer, head for the beaches of Asturias. They are pure works of art, icons of natural beauty and living spaces for countless species of marine flora and fauna. More than 200 beaches on 350 km of coastline. 
For example, start with Llanes (maximum concentration of beautiful sandy beaches, such as Poo, Ballota or Andrín), continue with the beach Playa del Silencio, where it will be impossible not to emit some onomatopoeic exclamation of astonishment; and finish with the beach of Cadavedo, a former whaling centre.  
Do you want to witness something absolutely unique? Head to Gulpiyuri and marvel at this inland beach, which is landlocked. You may wonder how this is possible. Well, the salt water reaches here by seeping under the cliffs. Due to its beauty and particularity, it is listed as a Natural Monument.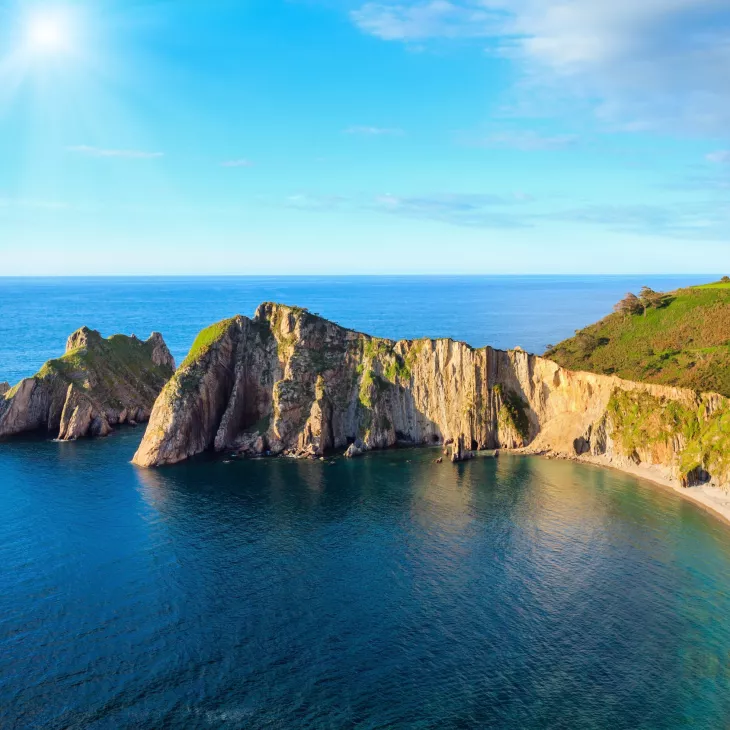 Asturias in its most beautiful paths
In the Principality you come to walk. It is impossible not to do so when in its territory there are routes such as the Senda del Oso, which follows in the footsteps of the railway line along which coal was transported centuries ago. You may ask... but can you see bears? Unfortunately, it will be difficult, but you might be lucky. 
What you will see are cows, and lots of them, in the lakes of Covadonga. Many routes start from here, some of which will take you to the shrine of Santa Cueva and, further on, to the mines of Buferrera and the lakes Ercina, Enol or Bricial. Put on your boots and walk!