Palma de Mallorca, Spain
Sercotel Hotel Zurbarán
Search your hotel or destination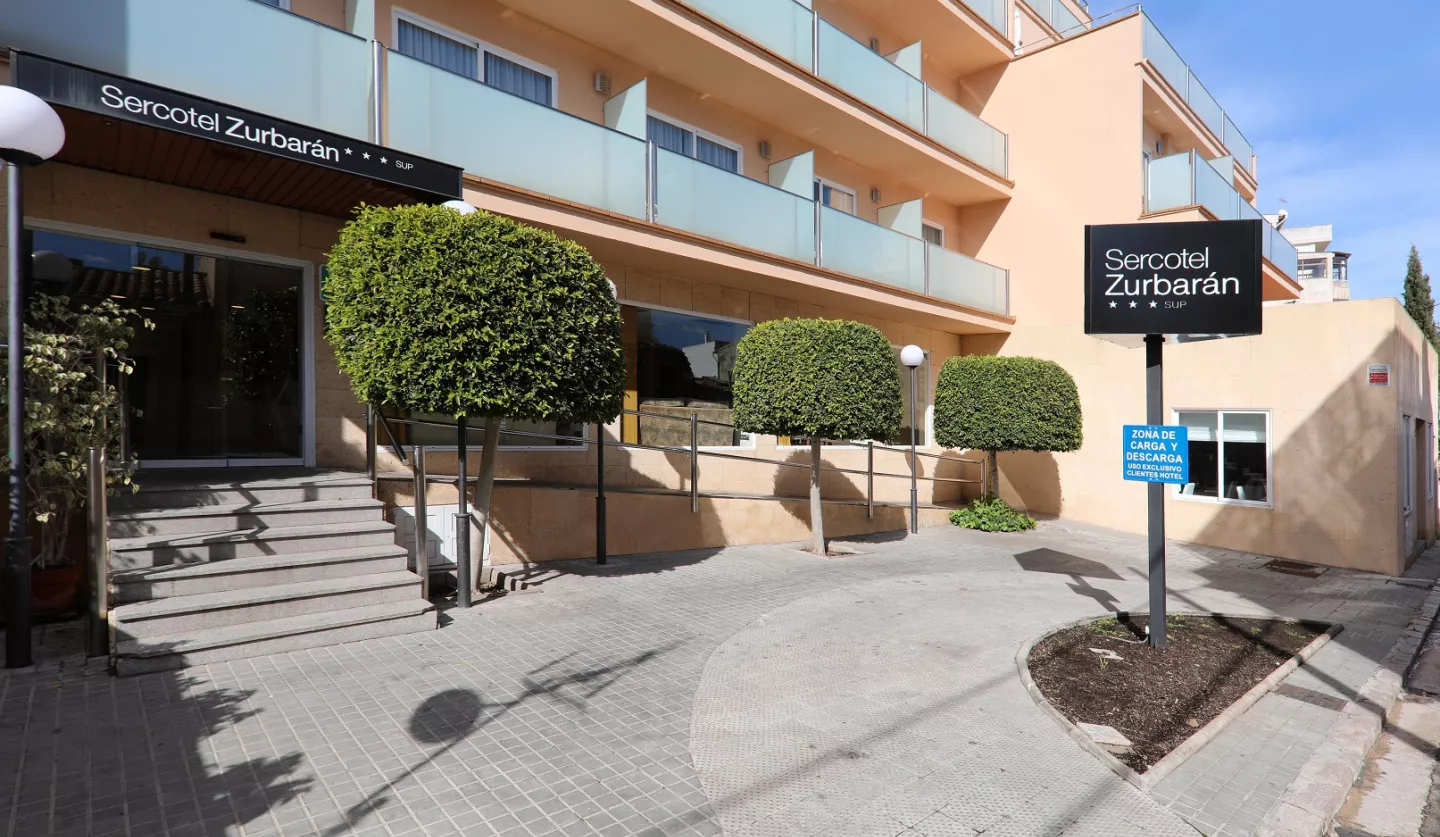 Feeling carefree in the knowledge that you're being looked after
Our Hotel Zurbarán in Palma de Mallorca is synonymous with peace and quiet, relaxation and comfort. And not having to worry, which is precisely how you'll feel when you walk through the doors and head for reception. You've just arrived home on our island.  
At the Sercotel Zurbarán we speak Spanish, English, German, French, Italian, Russian and Catalan. A kind of Tower of Babel in which we'll try to make you feel welcome, no matter what language you speak. You'll find the epicentre at the reception desk. Open 24 hours a day, we'll constantly make sure that everything's to your liking.  
We know that you'll feel comfortable and at your leisure on the terrace of one of the 40 rooms of our three-star hotel. You'll probably feel mesmerised by the views over the bay, and you'll feel that you've found your place in the world. You may also think that with our free Wi-Fi you don't need anything from anyone to be happy. 
Allow us to contradict you and encourage you to have a little chat with us. We live here, so not even Google will be able to provide the tips that we can. We know the opening times of the main tourist attractions by heart and we've already tried the restaurant with home cooking that's just opened in the city. 
We know where the most spectacular sunrises on the island can be enjoyed almost in solitude and where our favourite place to end the day not far from our hotel is located. 
As a matter of fact, nothing's far from the Sercotel Zurbarán. That's because we're situated in the Son Armadams neighbourhood, just 200 metres from the seafront and very close to the Victoria convention centre. You'll be just a short stroll away from the famous Bellver Castle and the Royal Palace of Marivent.  
Because Palma can be visited on foot, but you'll need a vehicle if you want to discover the rest of Mallorca. You remember about not having to worry? You won't in this case, either. We've got it all figured out, which is why we provide a car rental service. 
When you no longer need it, you can forget about where to park it. When the time comes, we'll explain that you can find our private parking facilities in the street where the Sercotel Zurbarán Mallorca stands. 
Whether you're here for business or pleasure, Palma de Mallorca has a lot to offer. We realise that you'll want to get up early, and we also understand that this may be difficult for you. Let us know at reception what time you want to get up at and we'll call you the next day. 
Although we doubt very much that you won't want to throw the sheets off you if you bear in mind that at the Hotel Zurbarán we begin the mornings with a buffet breakfast that can appear never-ending. Freshly-made coffee, fresh juices, fruit, an assortment of cheeses and cold meats, varied breads for your toast and a selection of pastries for a sweet finale. 
When this feast comes to an end at around 10:00 a.m., we'll continue with the cafeteria service. This is located in our social lounge and here you'll be able to have a delicious coffee to start the day and a cocktail to end it, as well as herbal teas and soft drinks throughout it. Because we don't want you to lack energy when you go out and eat in Palma de Mallorca.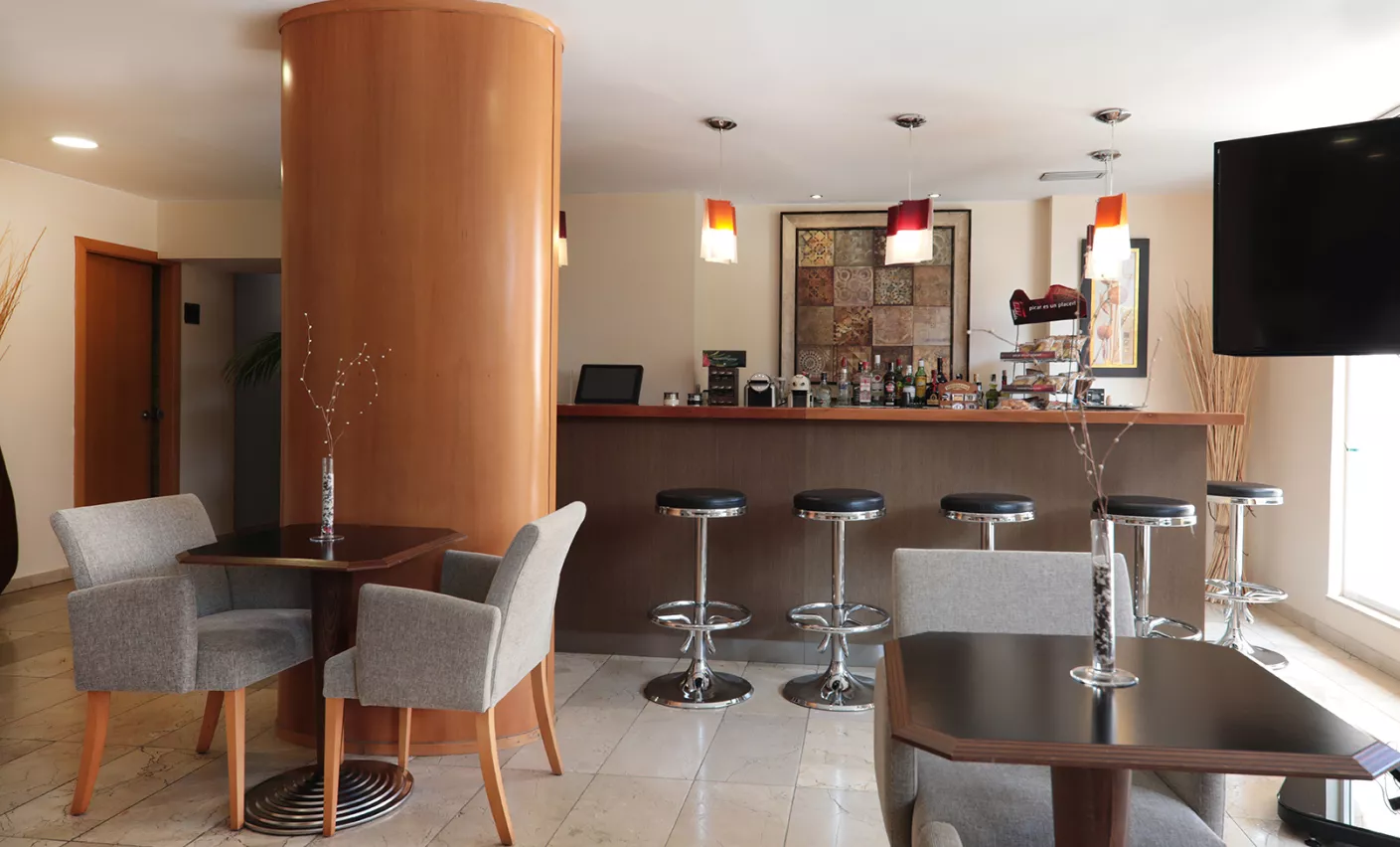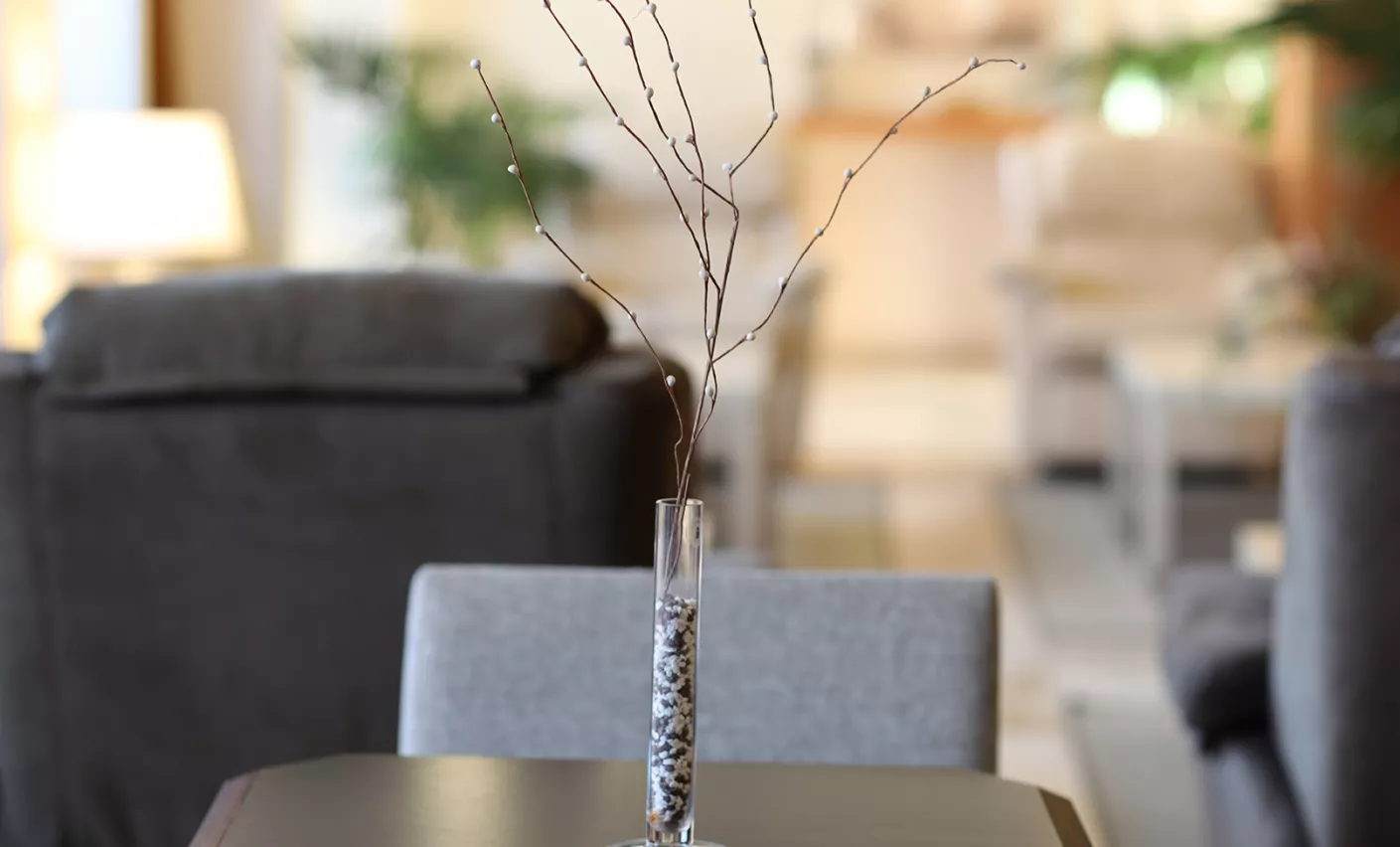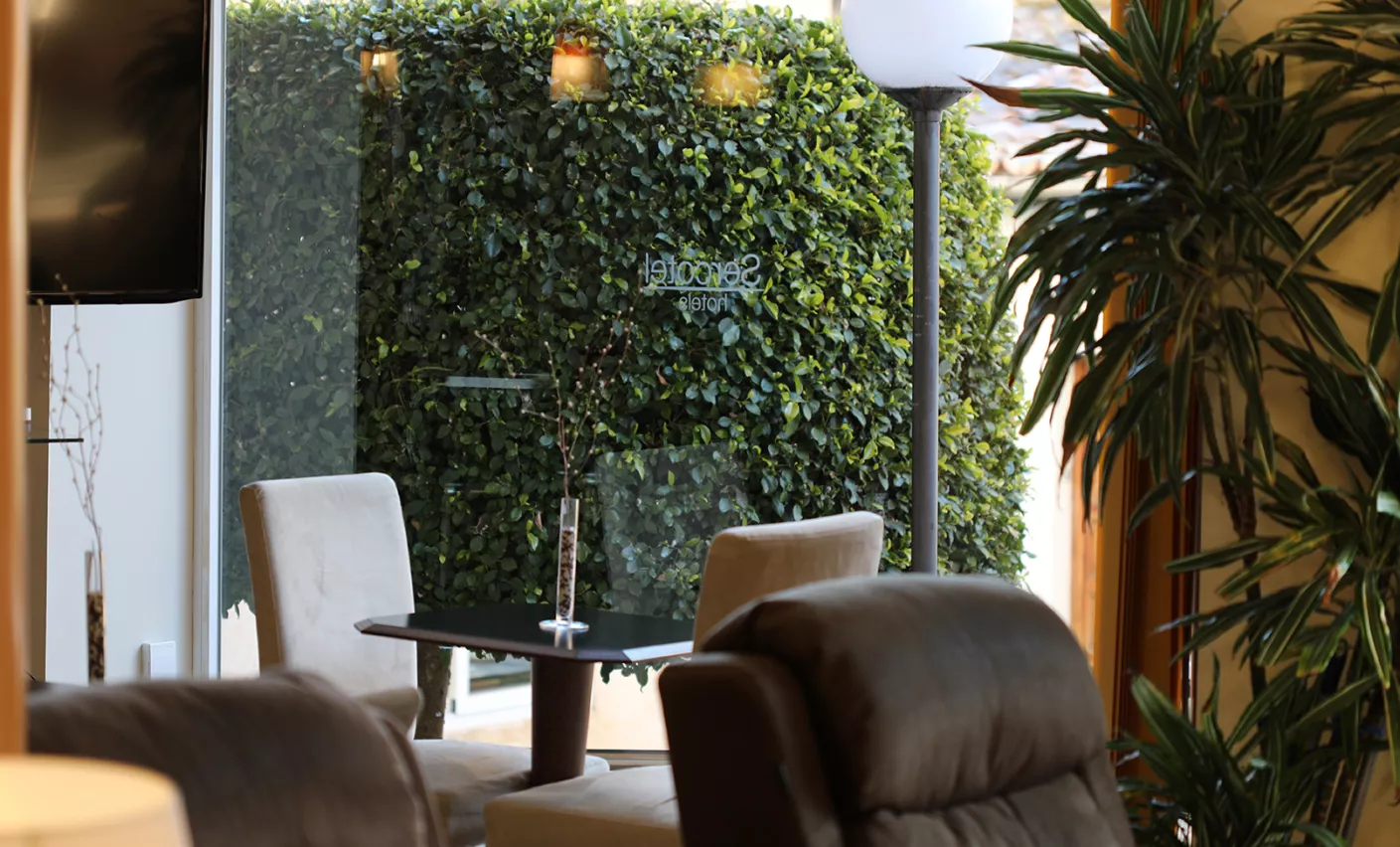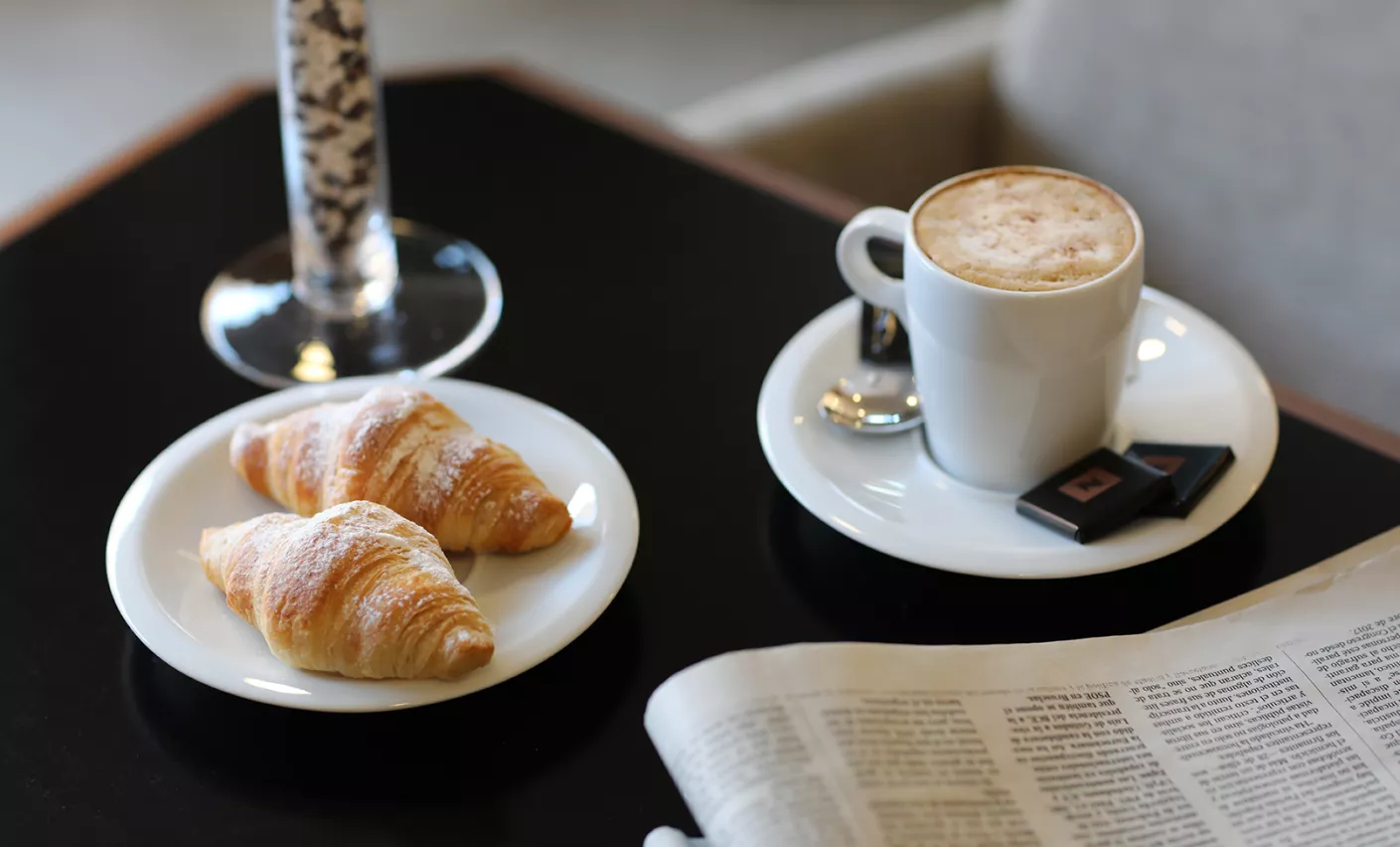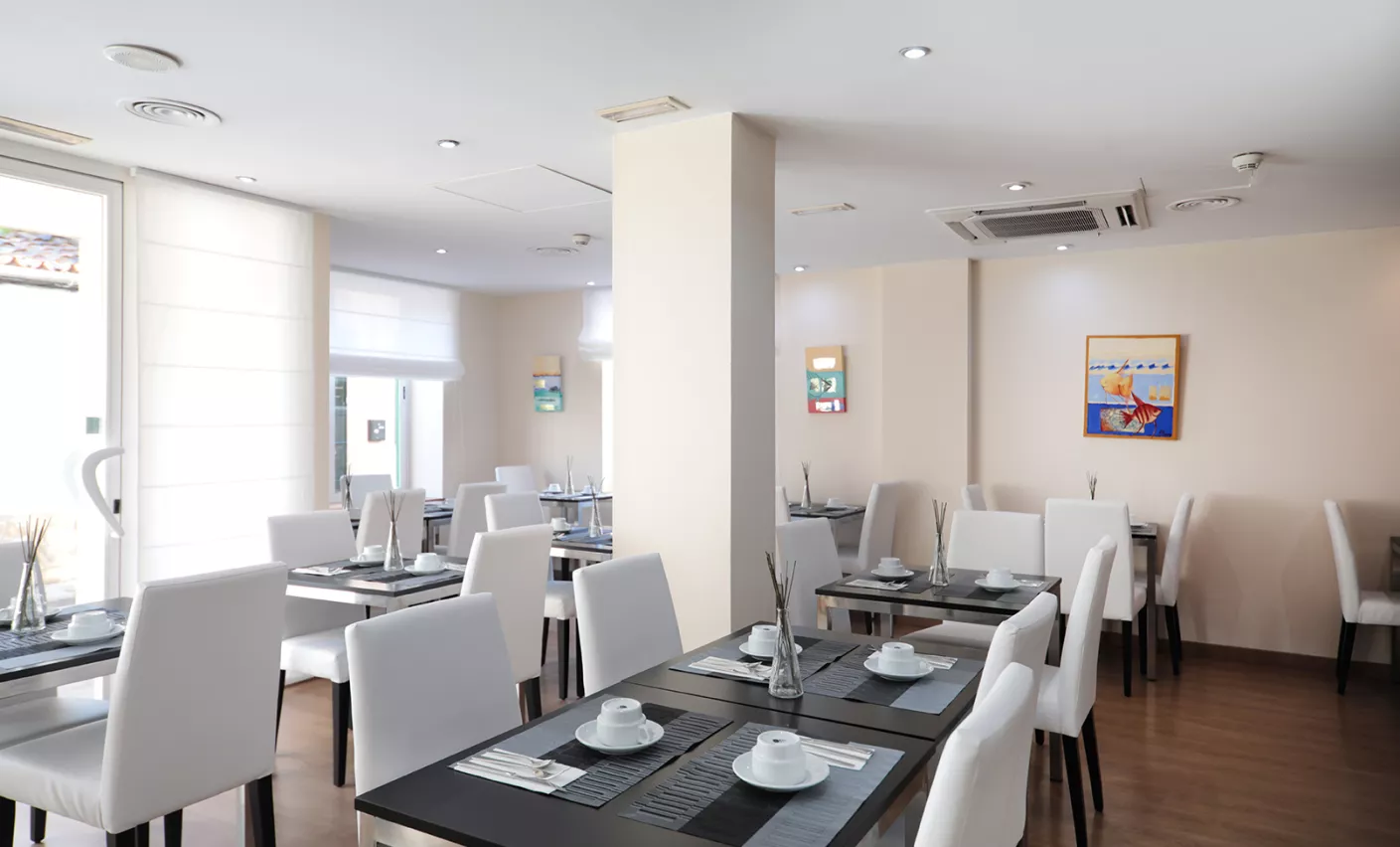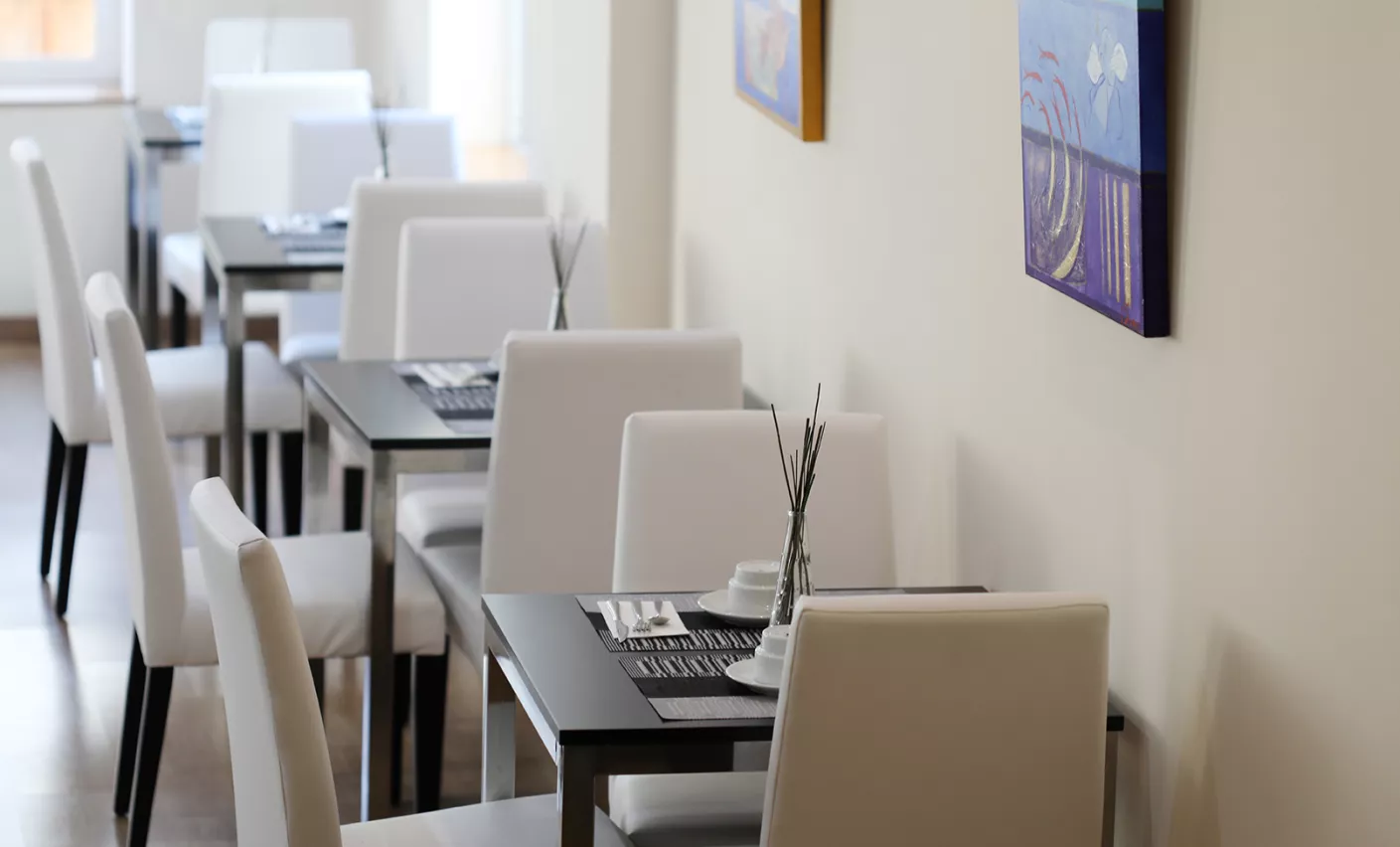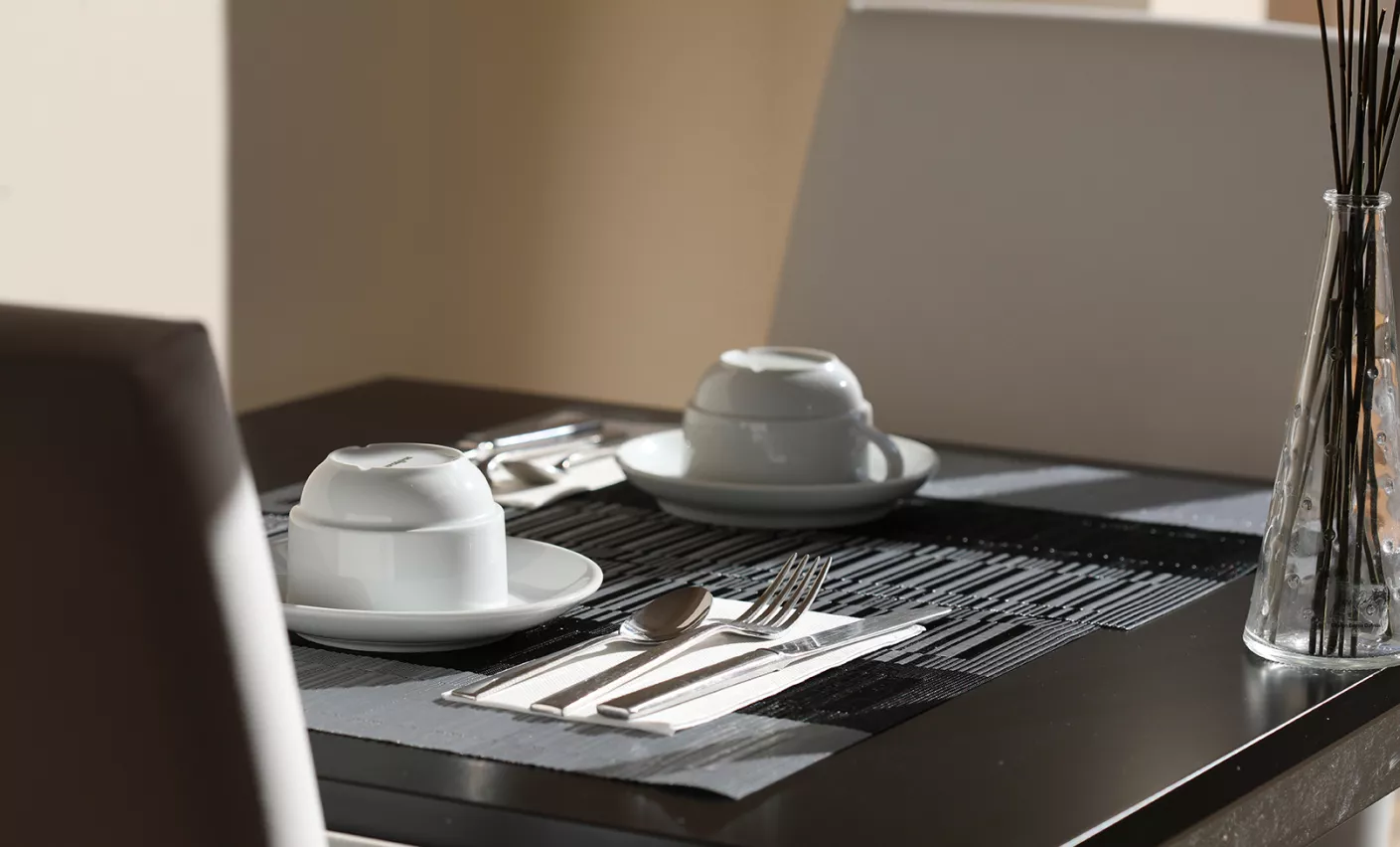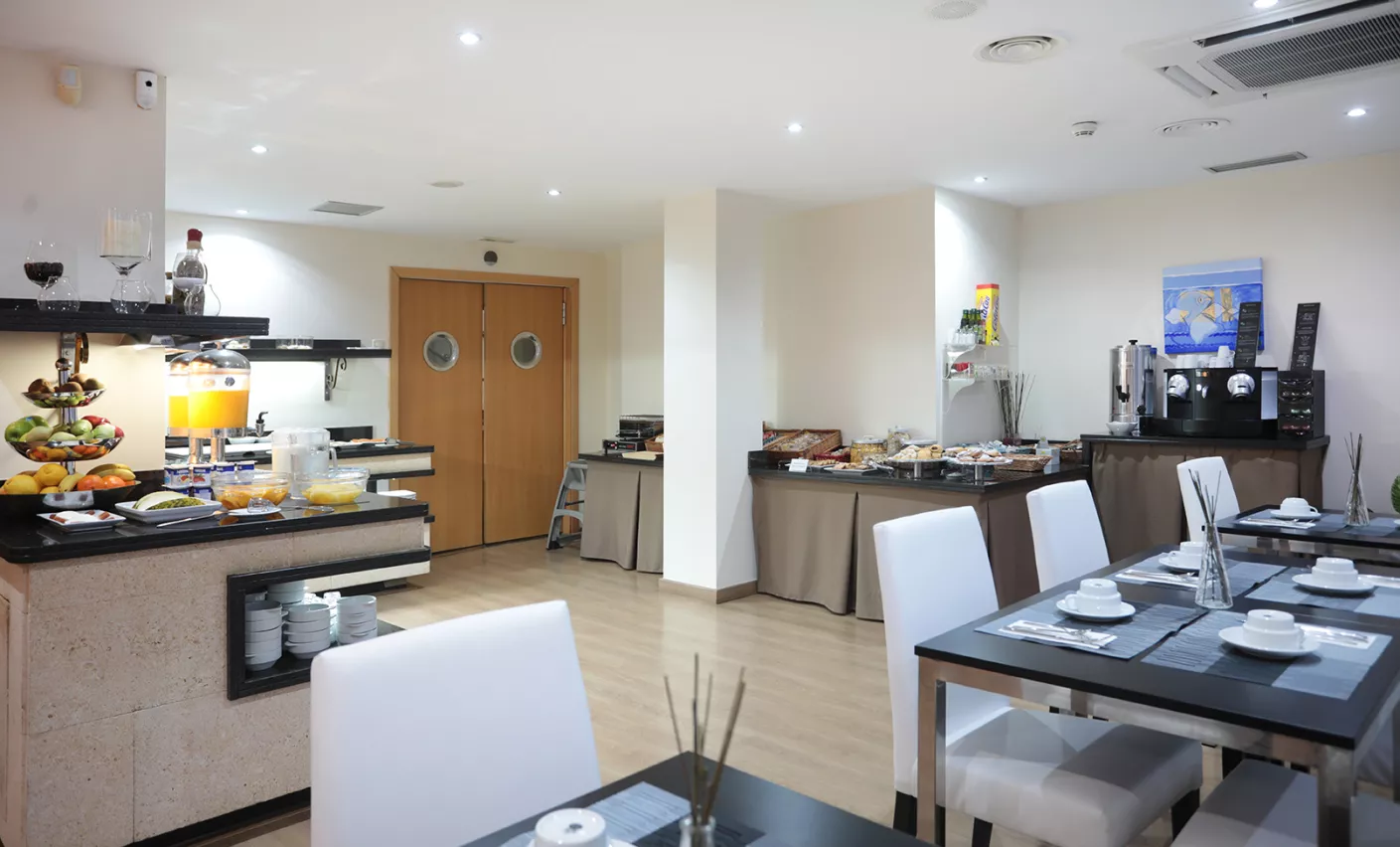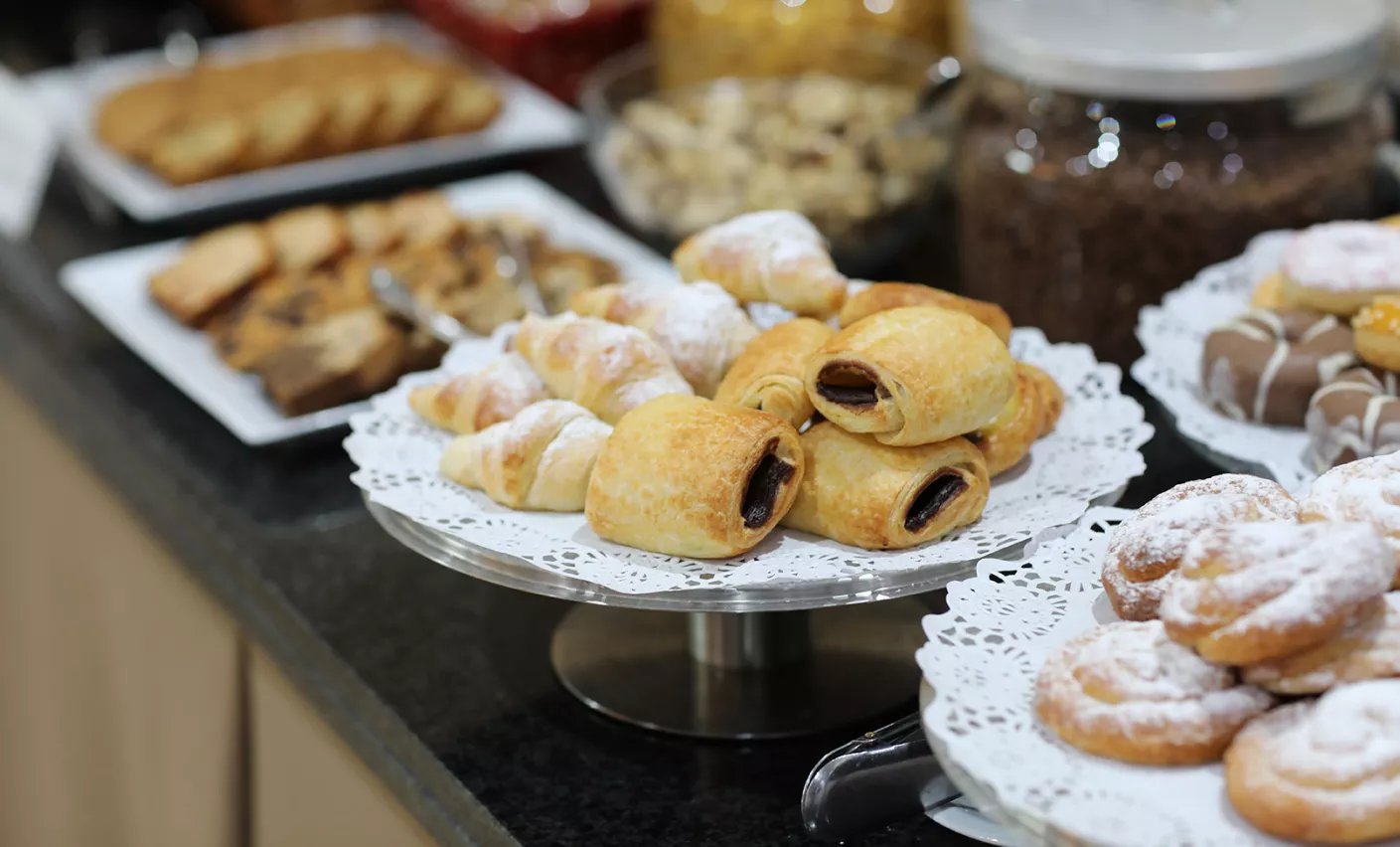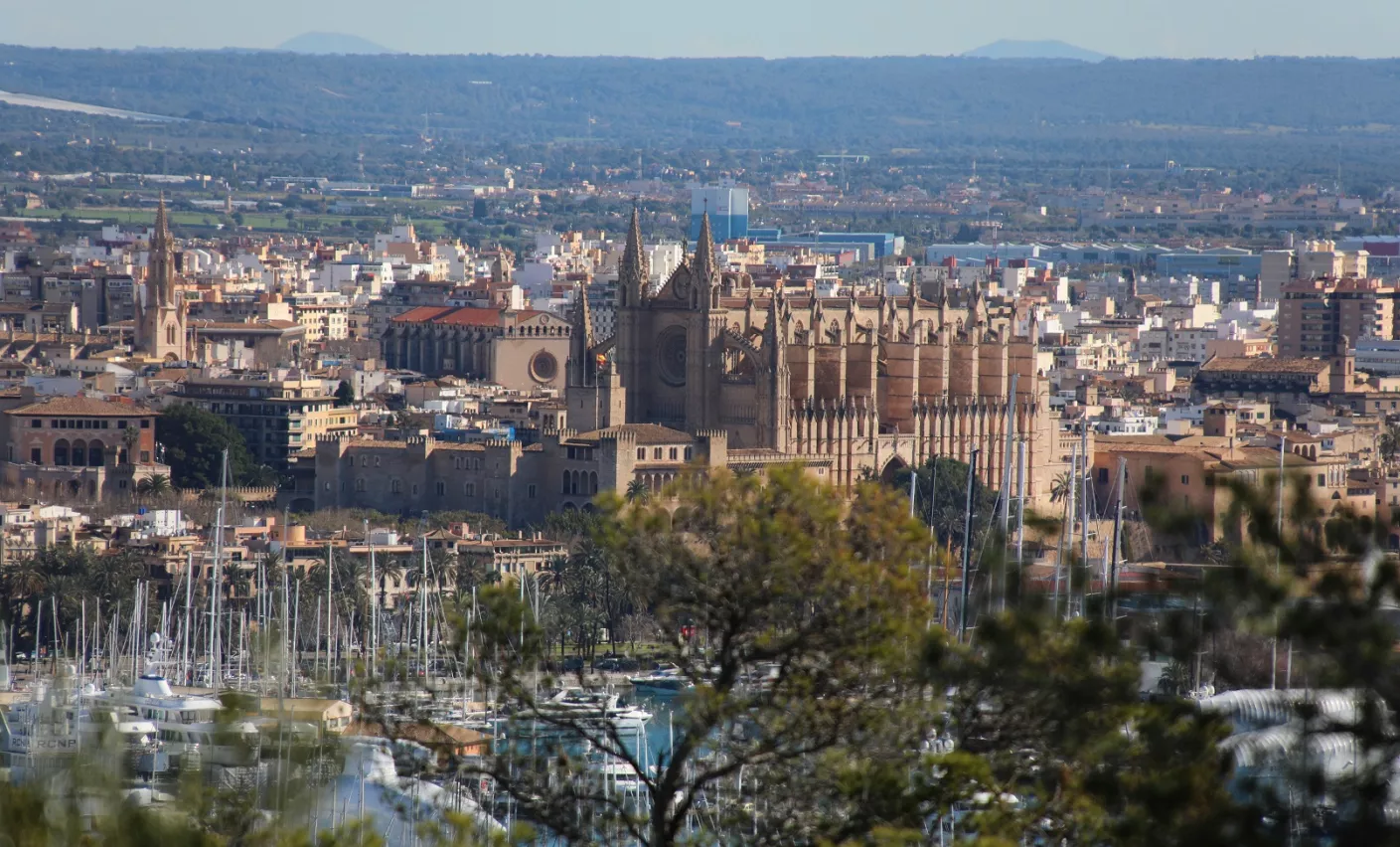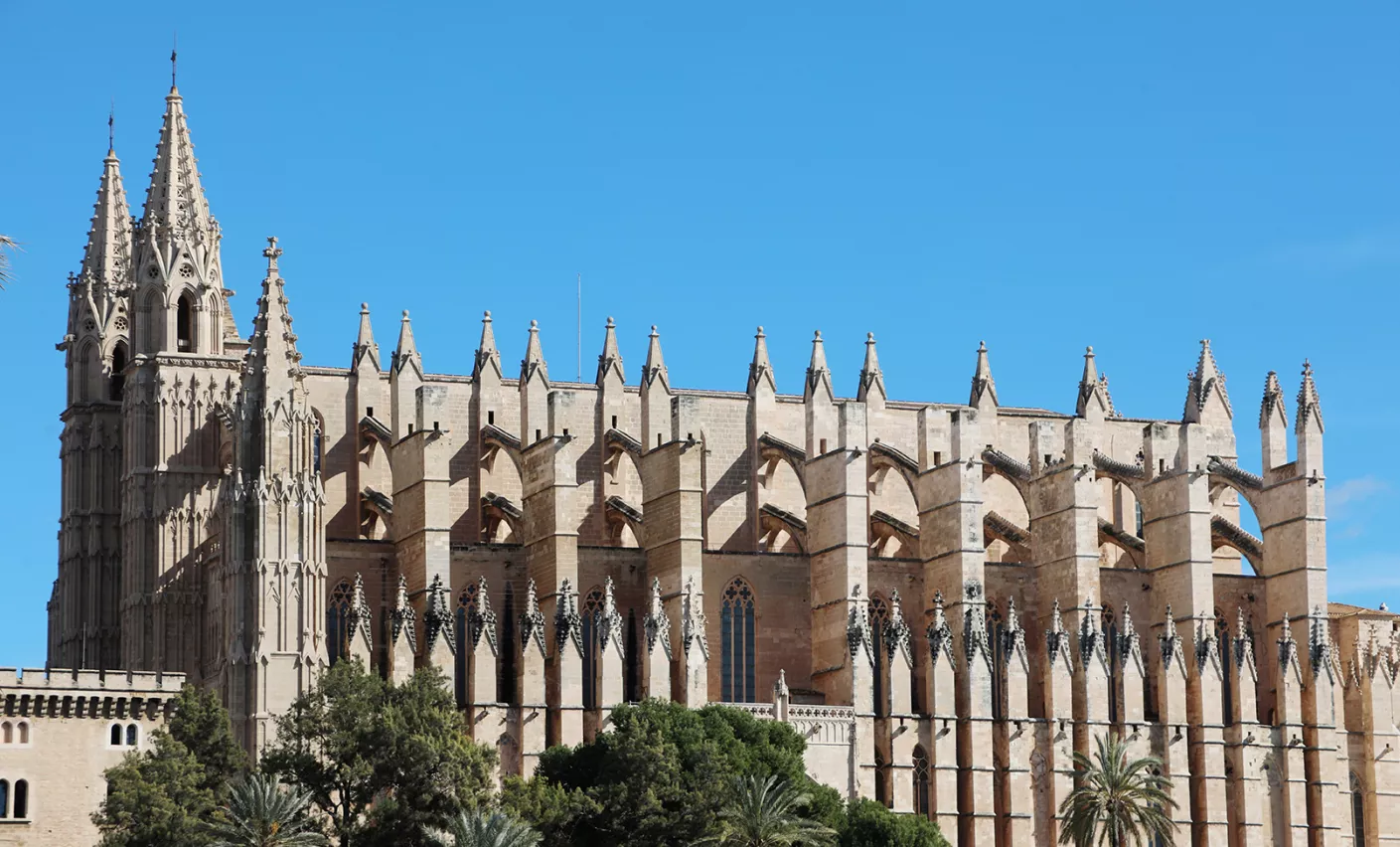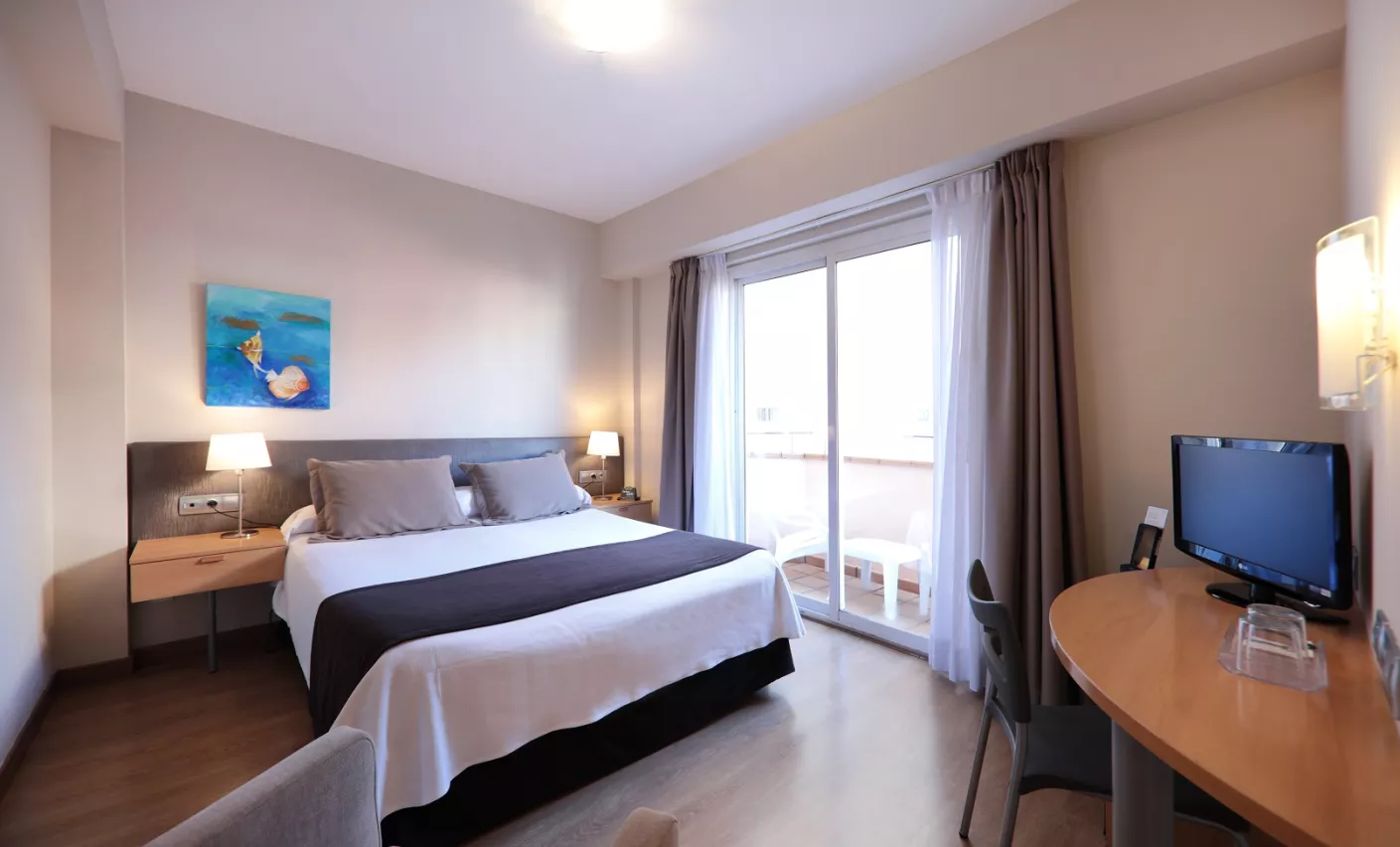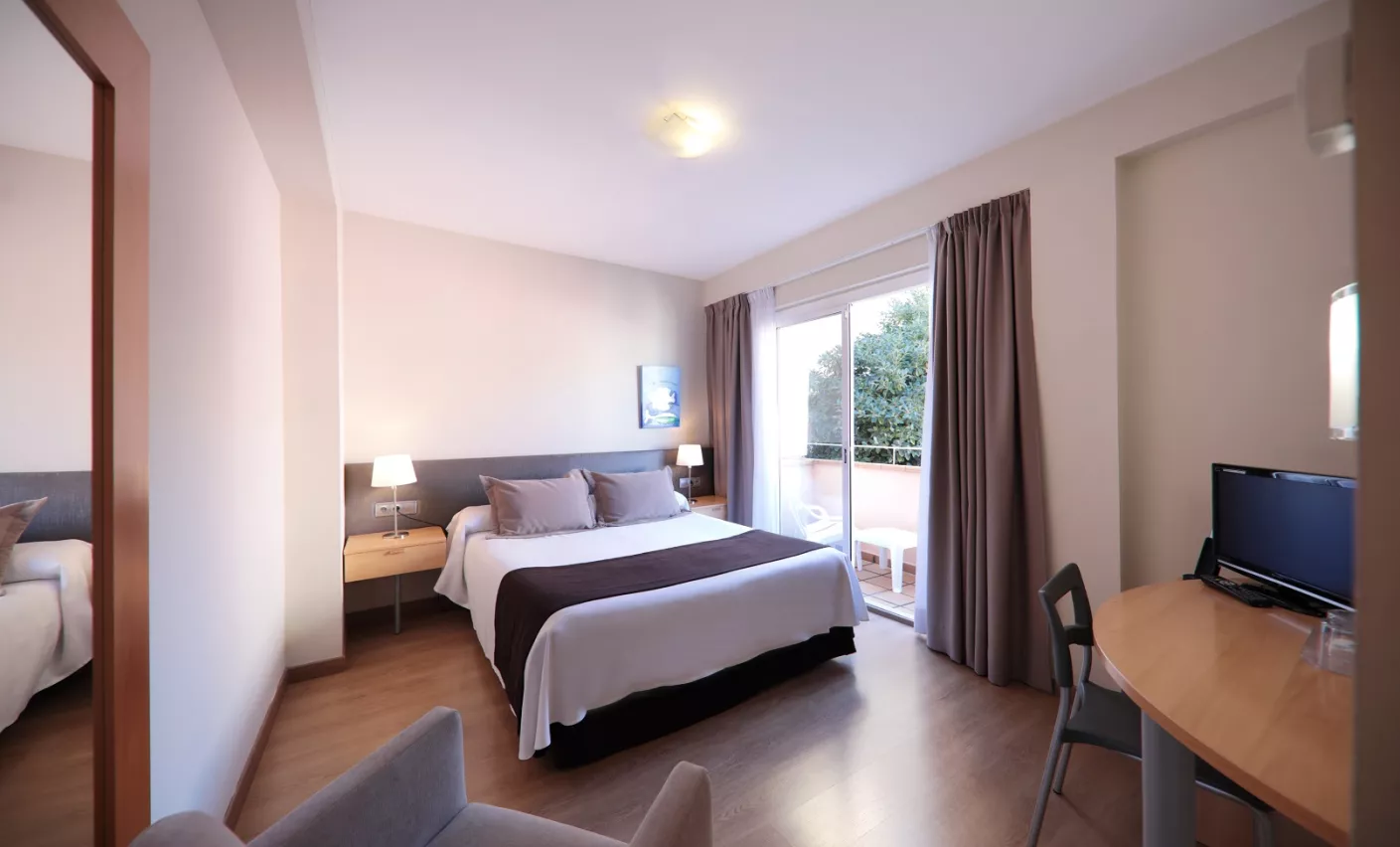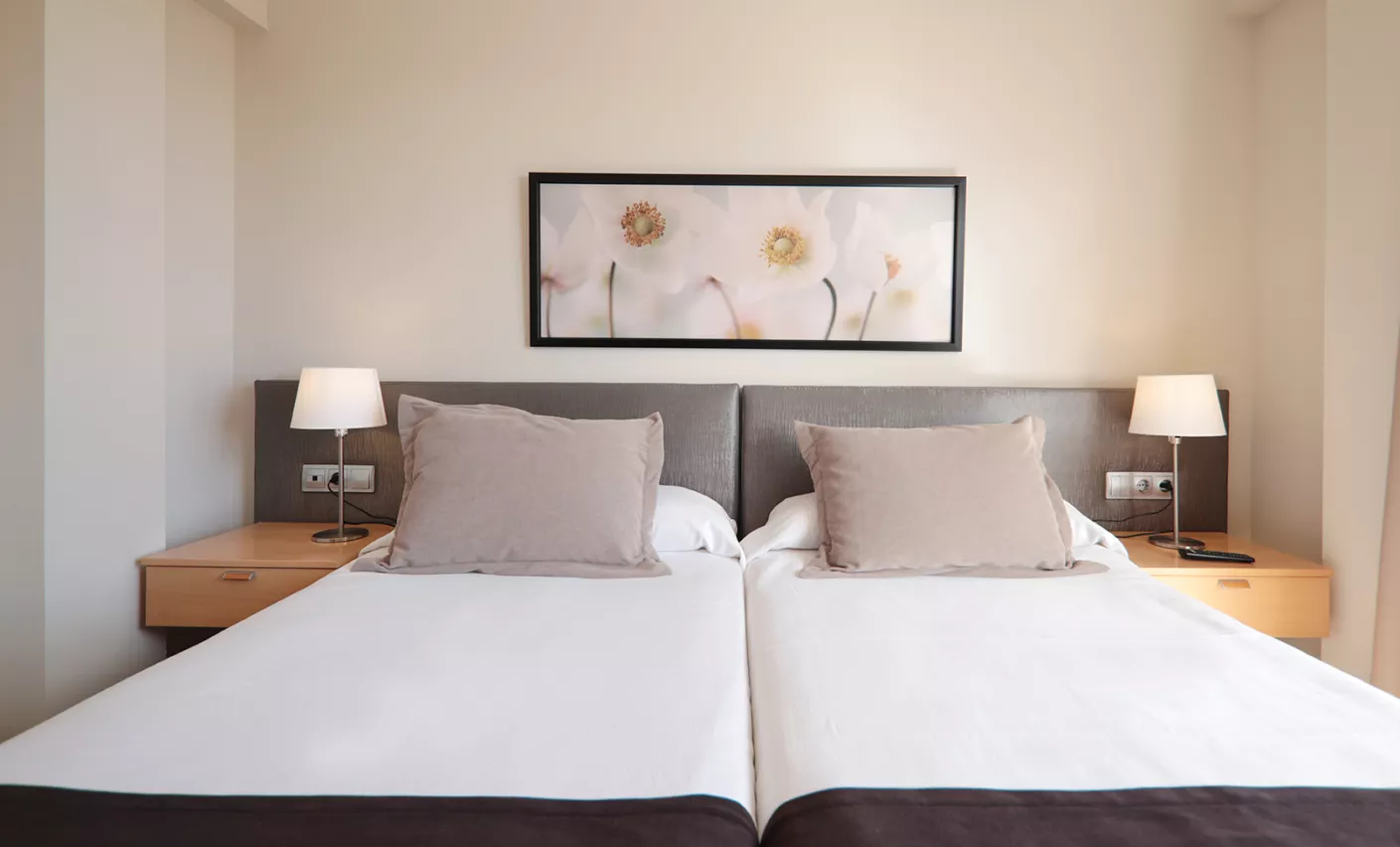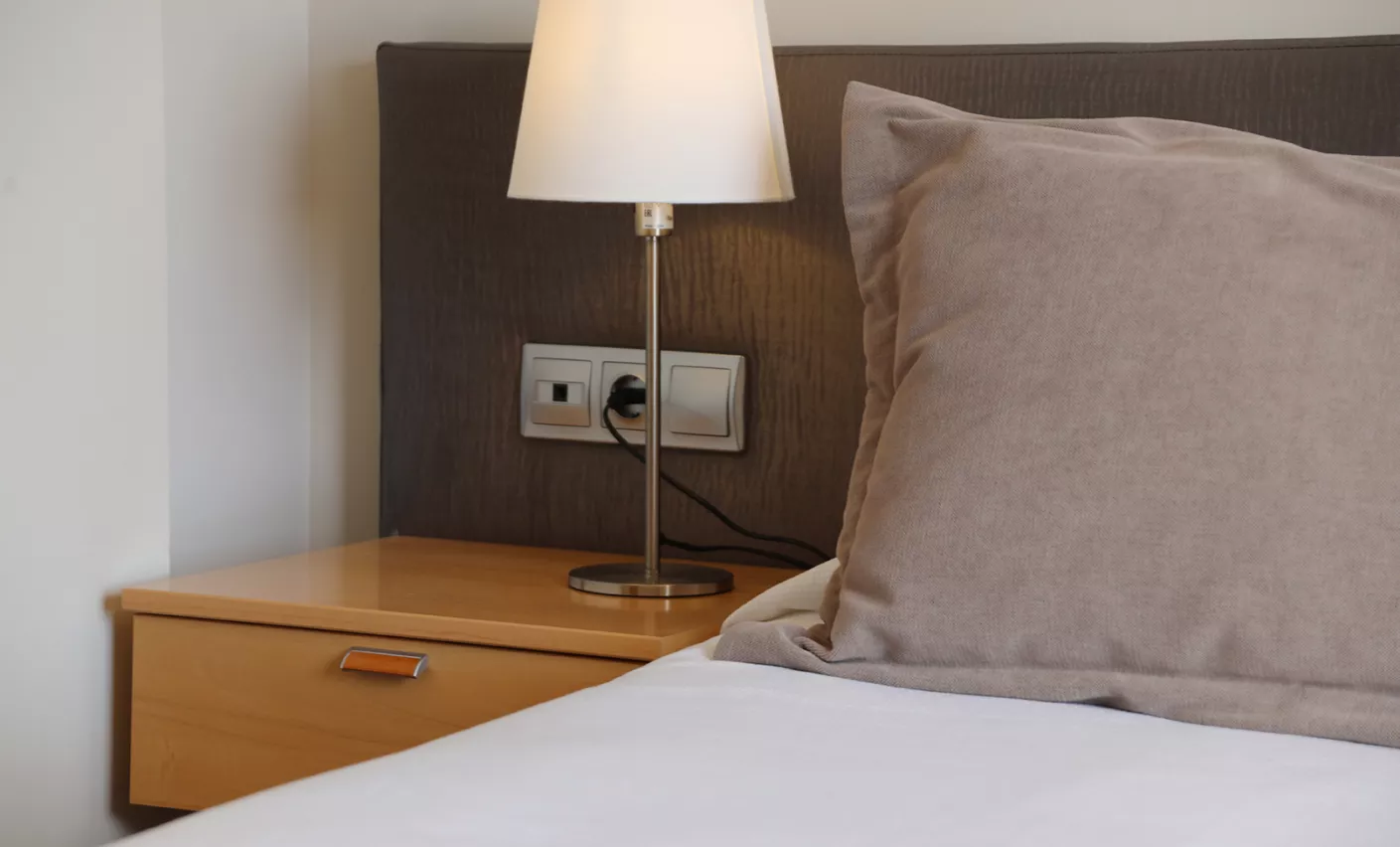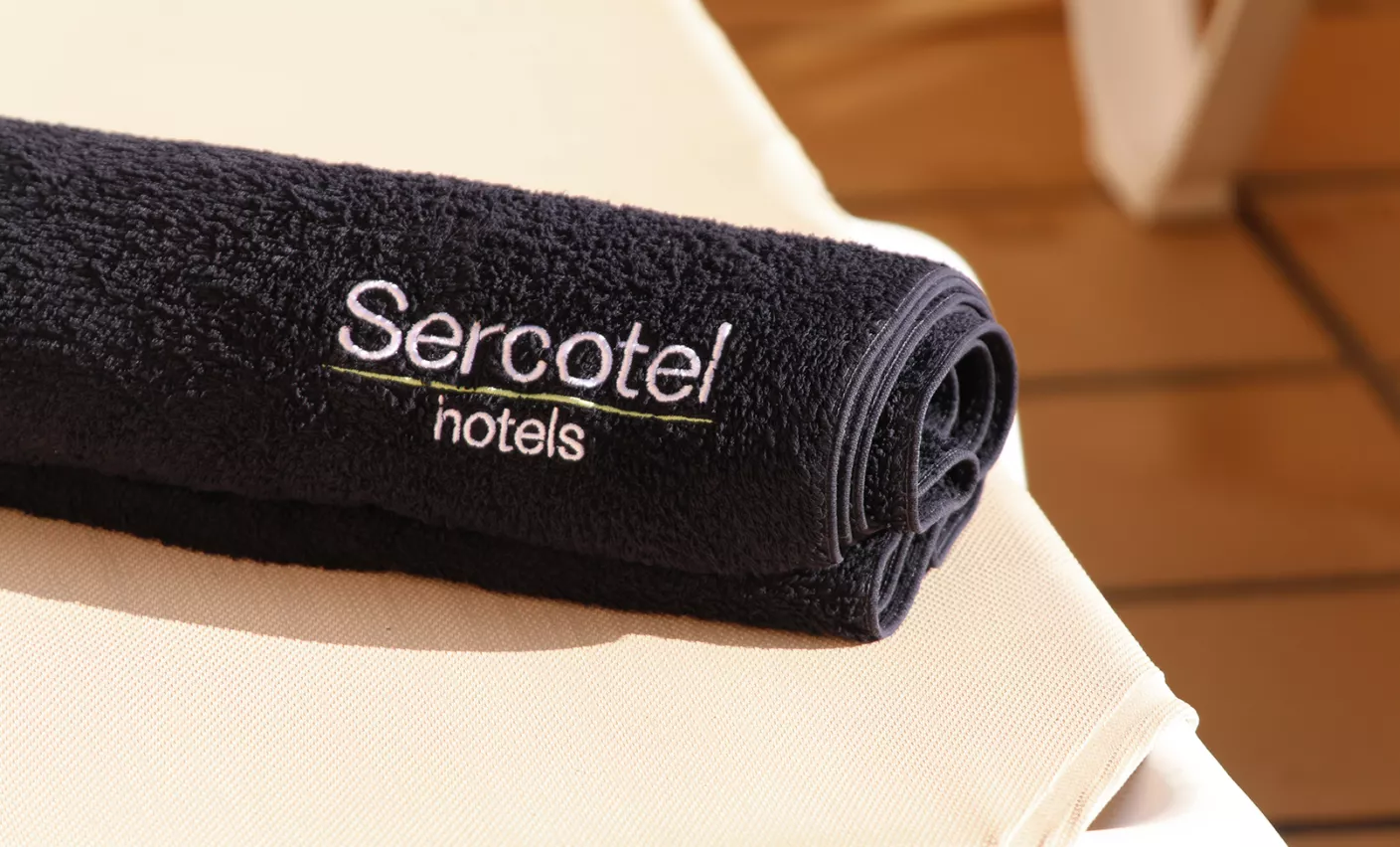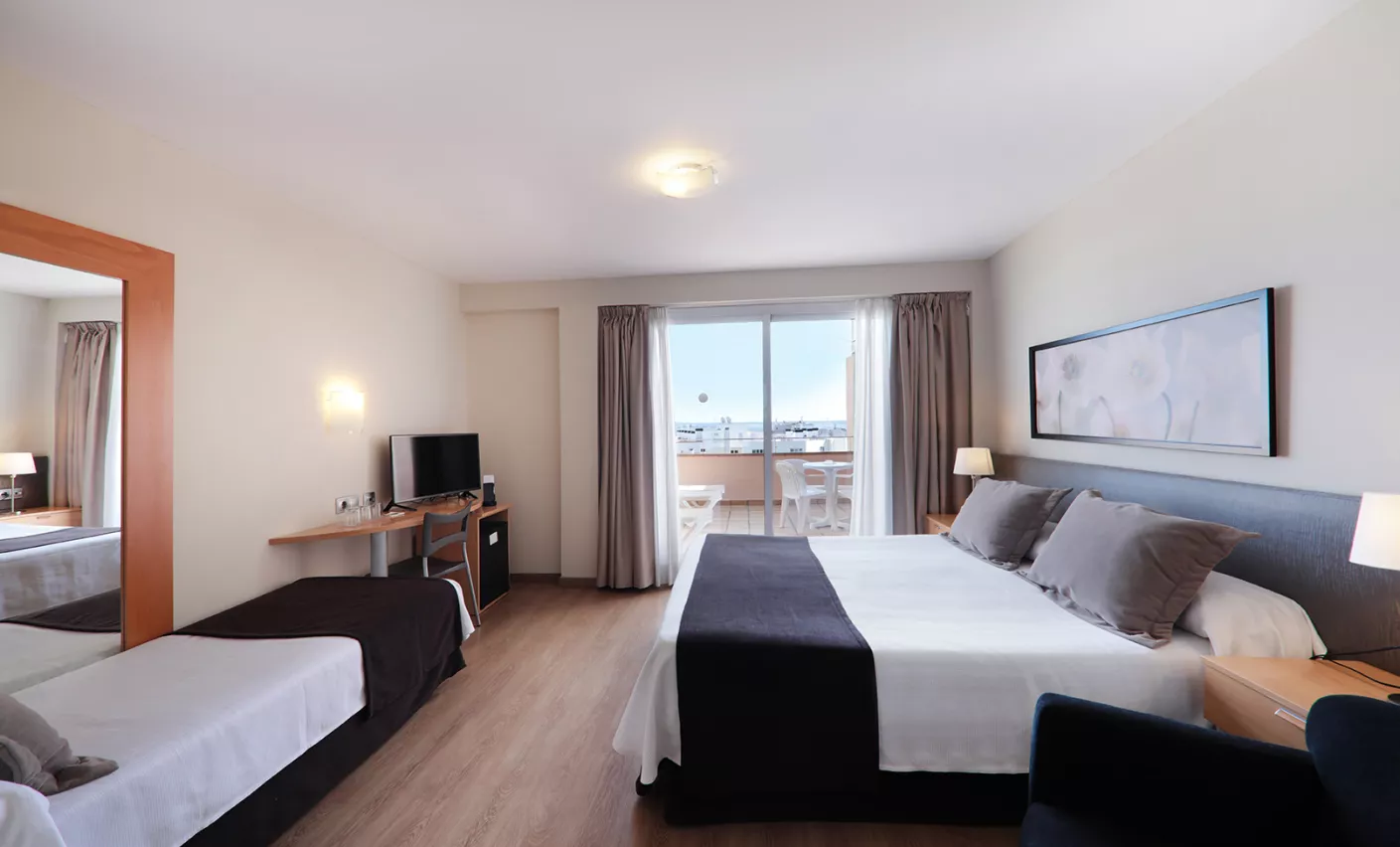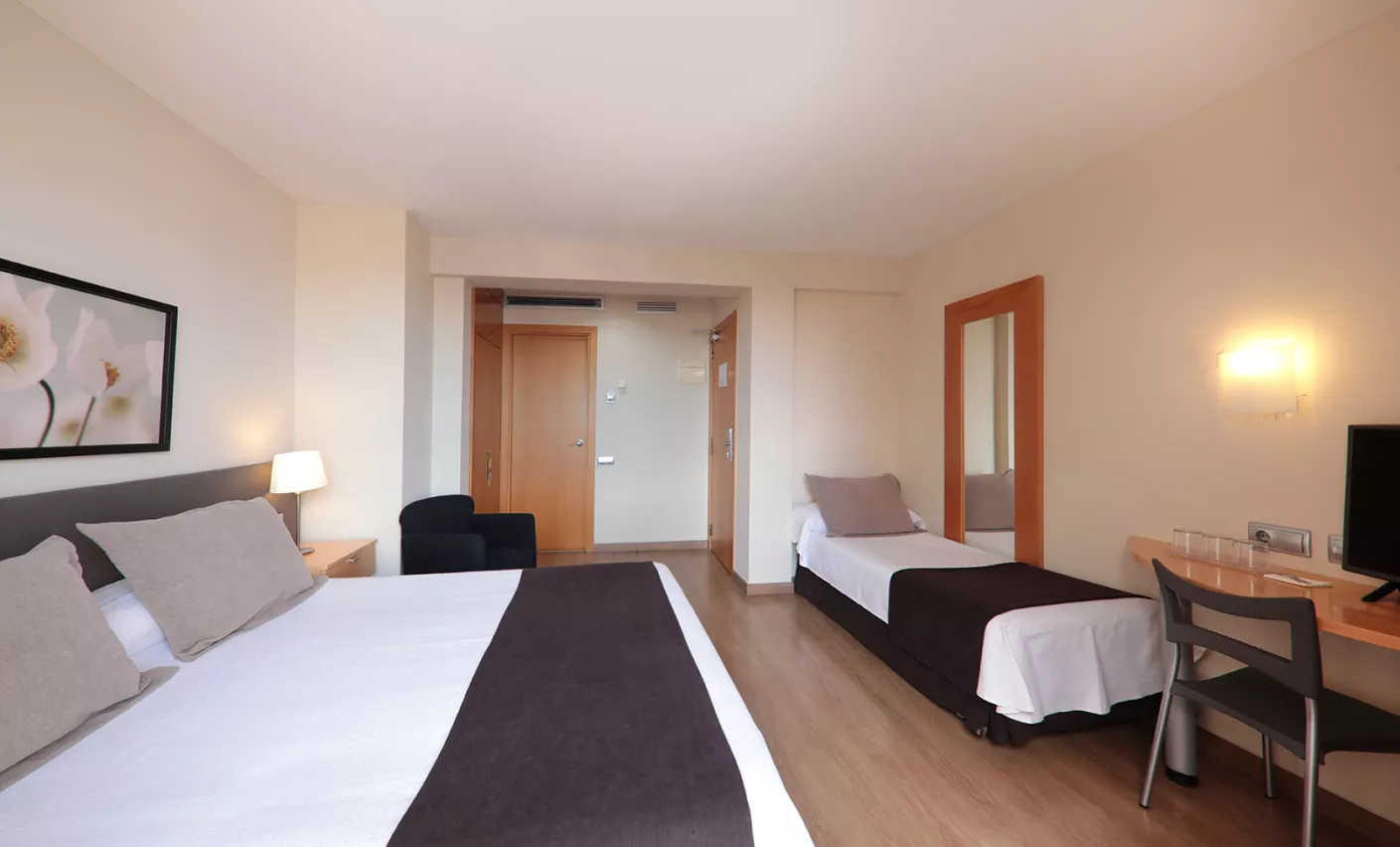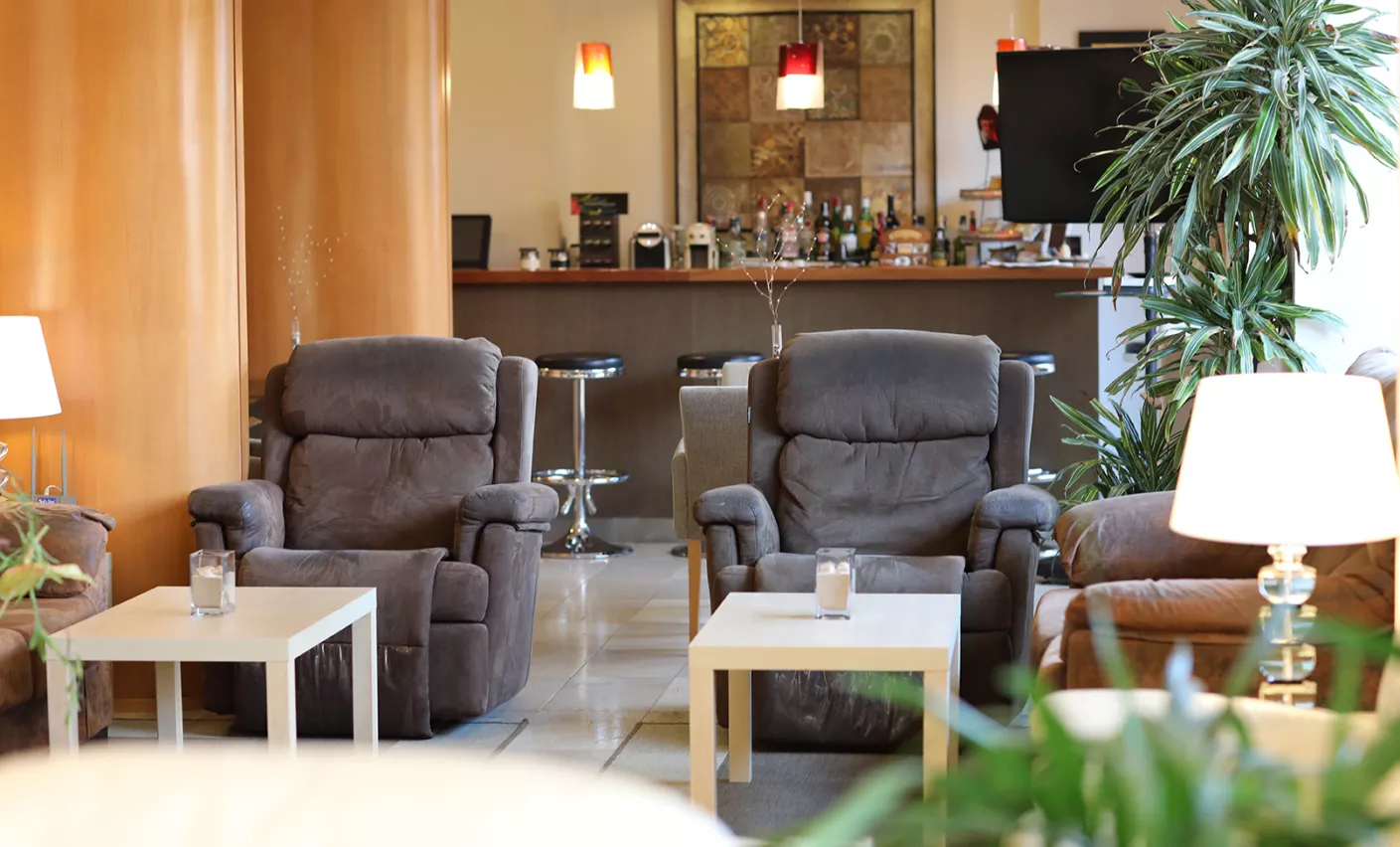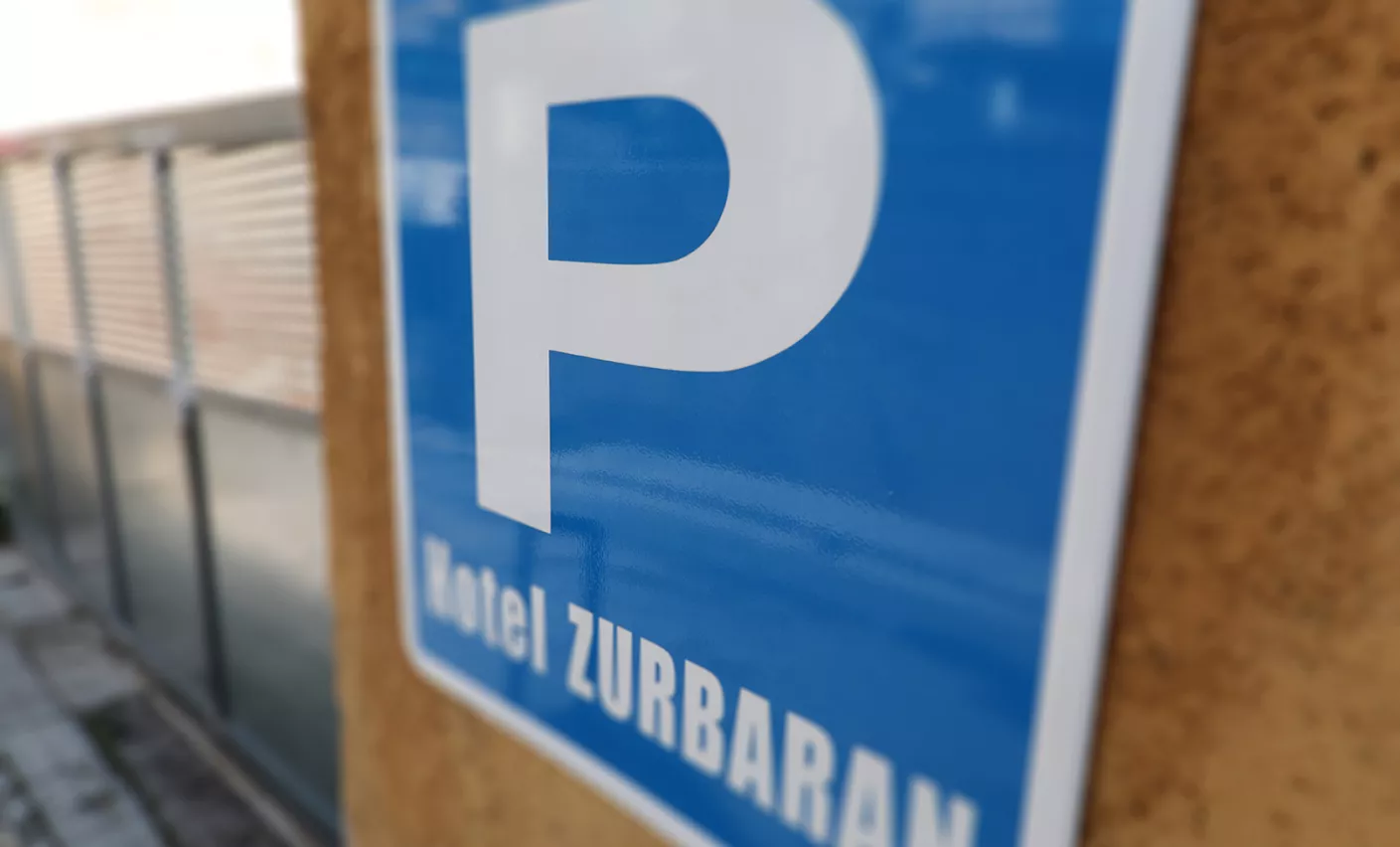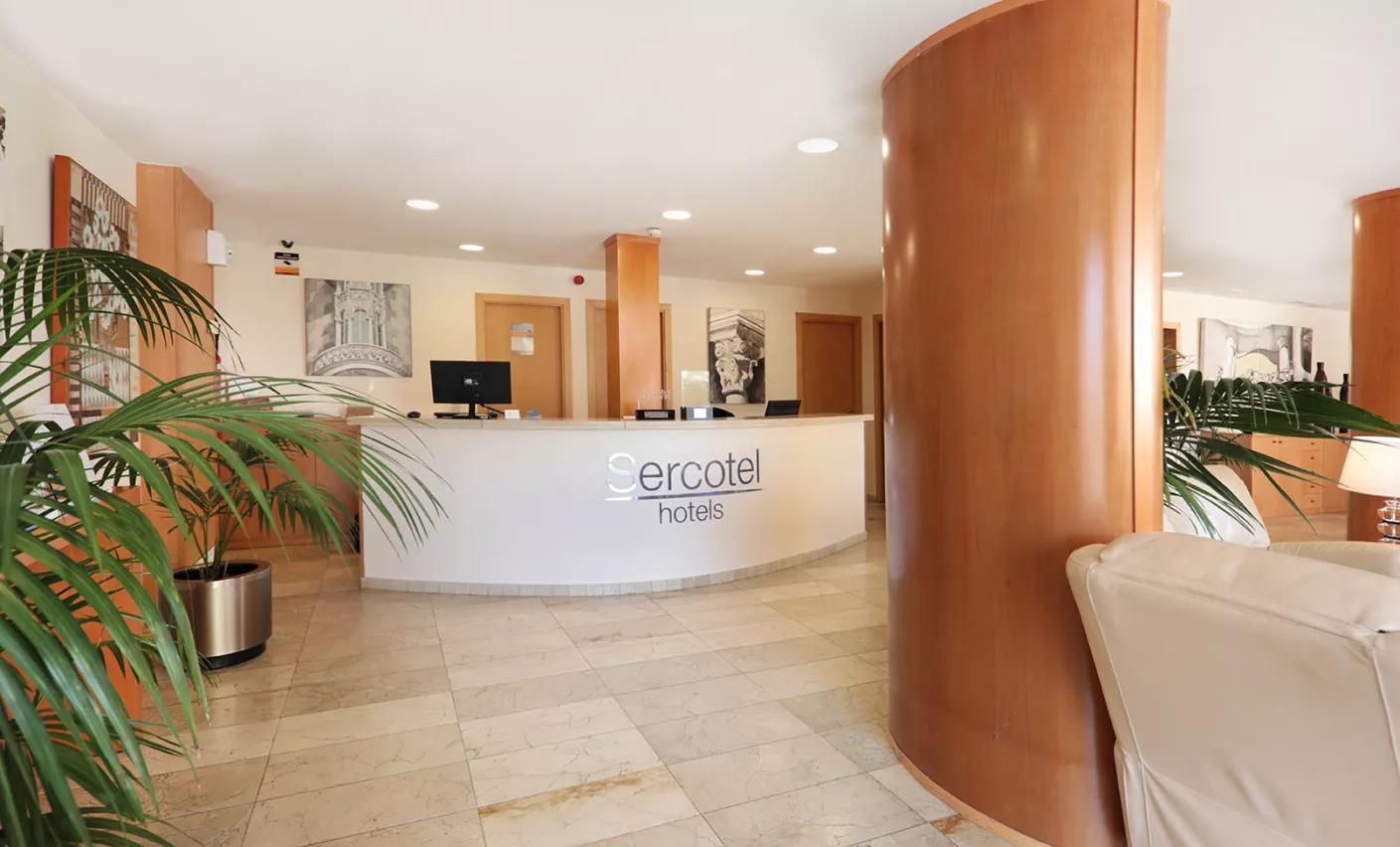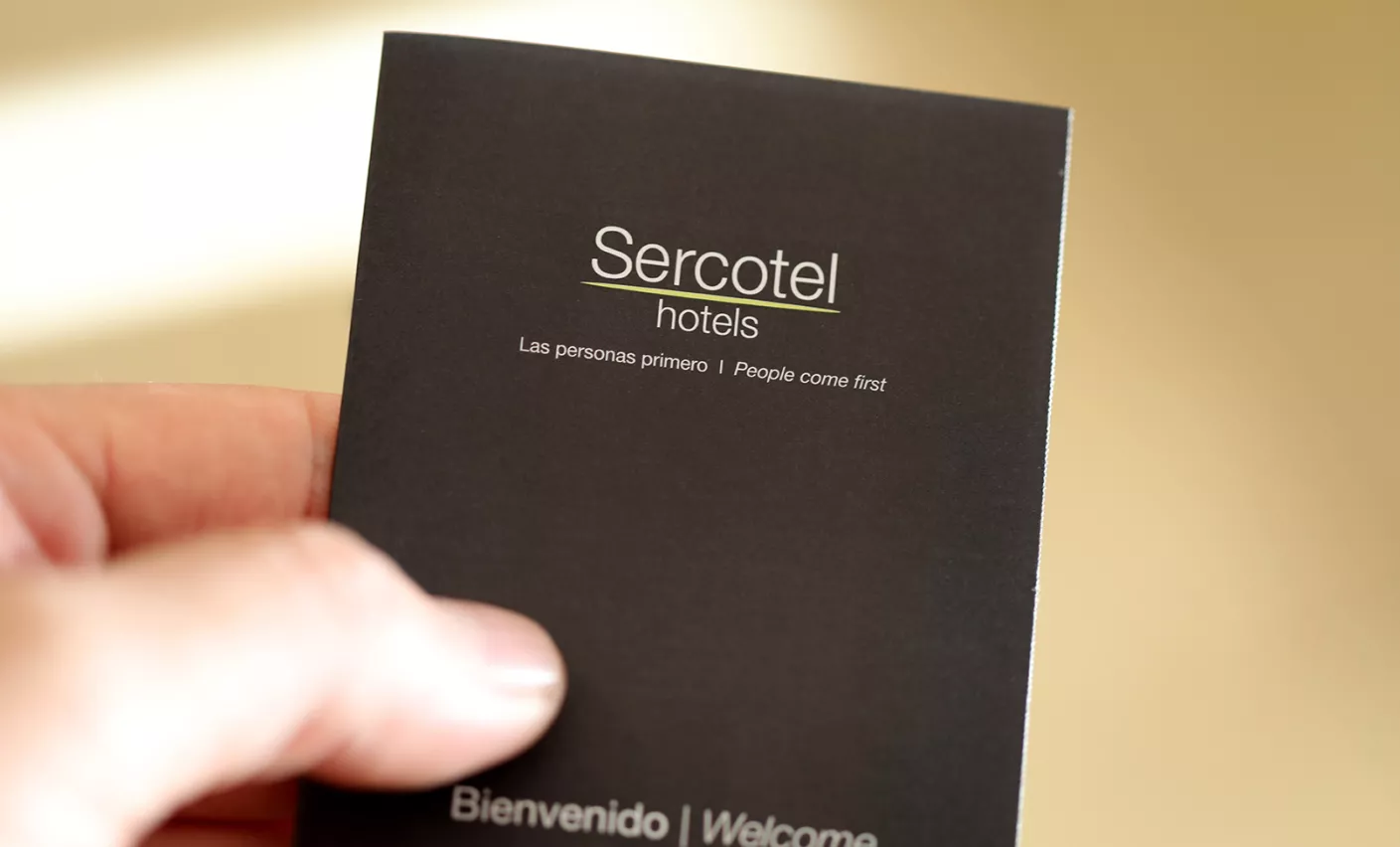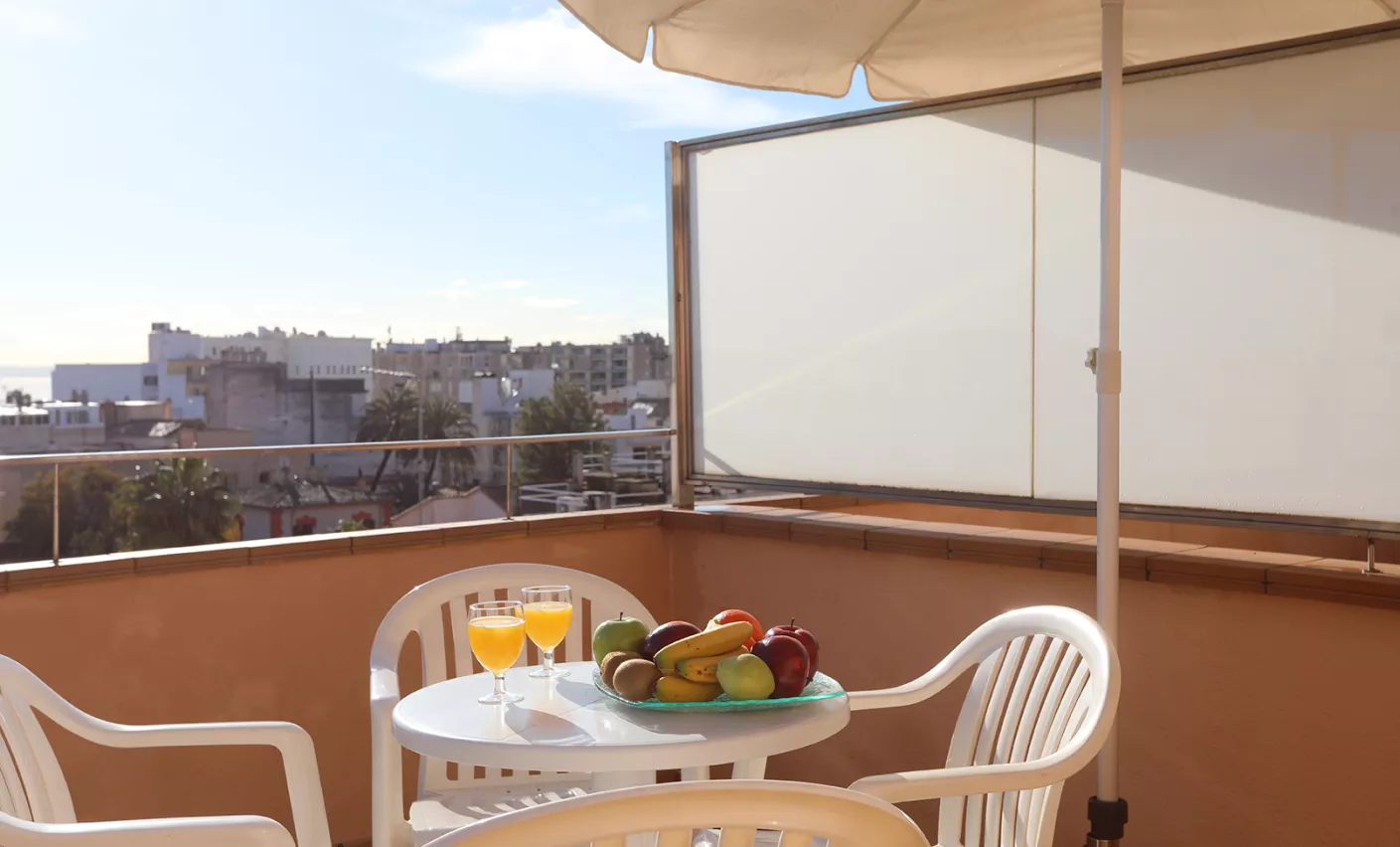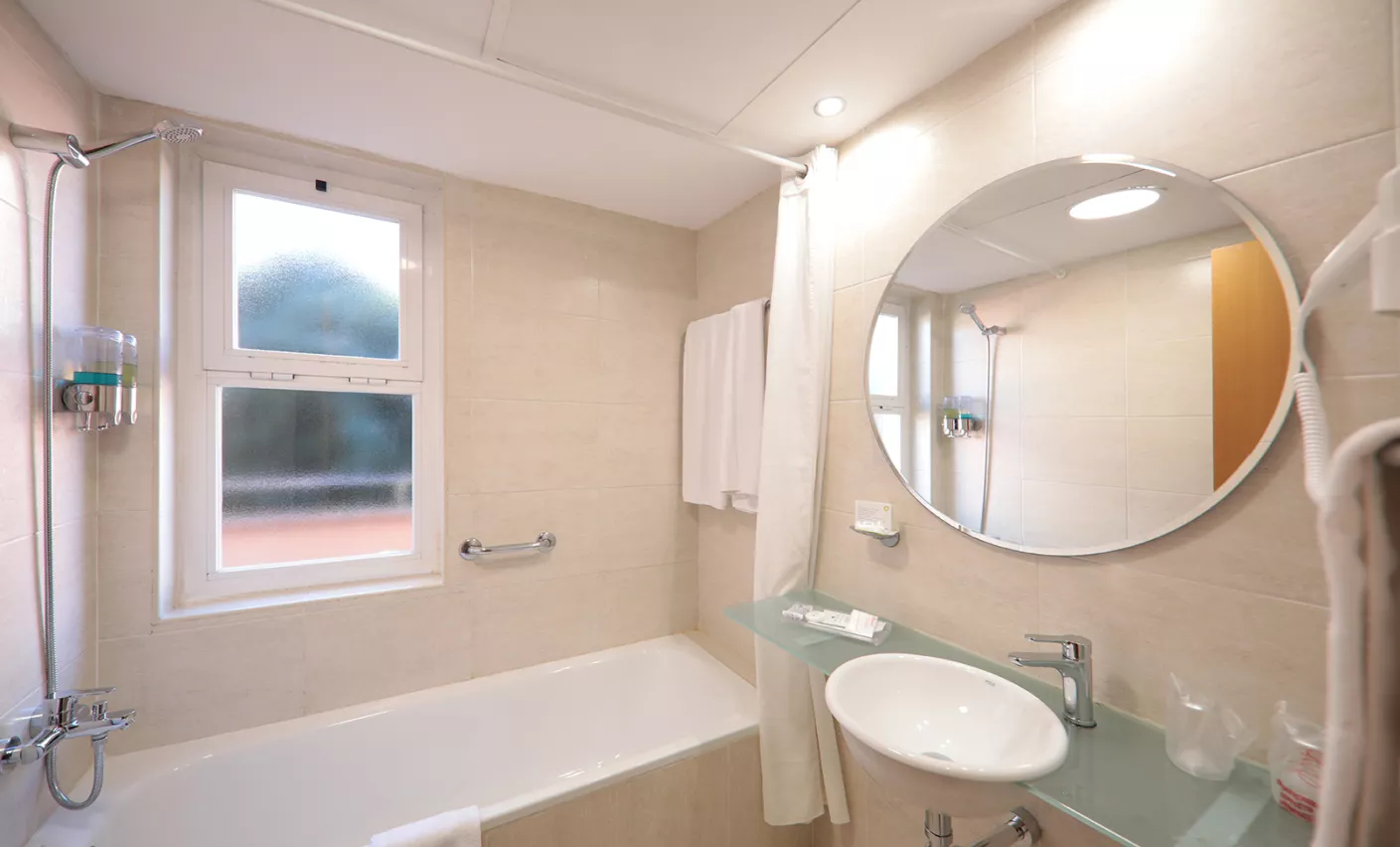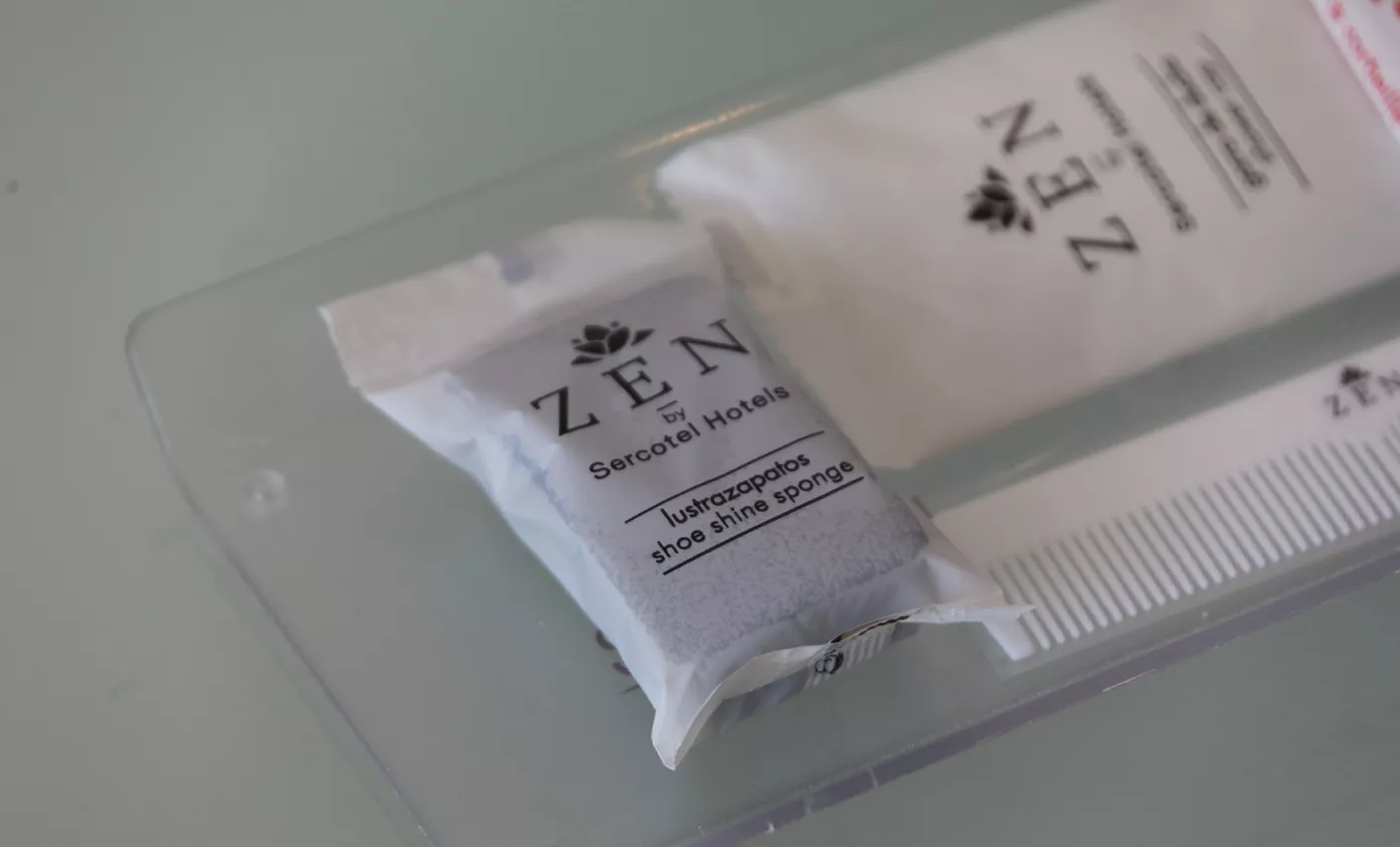 Frequently Asked Questions
What are the check-in and check-out times at Sercotel Hotel Zurbaran?
You can check-in from 14:00 and you must check-out by 12:00.
Does Sercotel Hotel Zurbaran provide Wi-Fi? Is it free of charge?
Yes, there's free Wi-Fi access throughout the hotel. Log on and browse. 
Does Sercotel Hotel Zurbaran provide parking facilities?
Yes, the hotel has a car park that costs €8 per day. You can only book a parking space from the reception team when you arrive at the hotel.   
Can I stay at Sercotel Hotel Zurbaran with my pet?
We're sorry, but pets aren't allowed at the hotel.
Does Sercotel Hotel Zurbaran provide cots for babies?
Of course. If you need a cot, just ask for one when you make your booking or ask the reception team. The cots entail no additional cost. 
Does Sercotel Hotel Zurbaran provide a laundry service?
Yes, we provide a laundry service.