Hotels in Cantabria (1)
Search your hotel or destination
Cantabria: What more could you ask for?
Cantabria is a province with high mountains, sources of rivers of great renown, including the Ebro, valleys with green and rounded hills where the cows graze undaunted, villages with the charm of yesteryear and the extraordinarily beautiful capital city of Santander.  
In Santander you'll fall in love with the beauty of the bay, the fact that it has its own peninsula with the Magdalena Palace on it, a most famous art centre, the Botín, that's so futuristic that it seems like it doesn't touch the ground and, above all, you'll have everything at your fingertips at our hotel, El Balcón de la Bahía Suites by Sercotel. As we were saying. Cantabria, what more could you ask for?  
From the greenery of its nature to its hidden treasures
In Cantabria you'll feel like you're reaching up to the sky when you go on the cable car that takes you directly from Fuente Dé to the heights of Los Picos de Europa. There, in the heart of the National Park, you'll realise what Mother Nature is capable of when she gets down to work.  
However, it's not all about climbing to the top. Because you can also delve into the depths of Cantabria if you want. This province is also one of caves, including El Soplao, a festival of stalactites, stalagmites, columns and streams, and the famous ones in Altamira, which almost constitute a journey back to the beginning of time thanks to its cave paintings.   
However, if avoiding daylight isn't your thing, you may prefer to walk over the mountains and hills, entering valleys of spectacular and serene beauty such as Liébana and Los Pasiegos, which can be explored along the paths and trails leading from village to village.  
A great deal is said about its coastal towns but perhaps less about its inland ones. However, there are some, and proof of this are places like Liérganes, where you'll want to be told the legend of the Fish Man, Potes, full of narrow streets to wander around, bridges to cross and towers to admire, and Santillana, which belongs to the sea only in name, because it's characterised by its cobbled streets, the stone used for its houses and the colourful flowers that adorn its balconies during fine weather.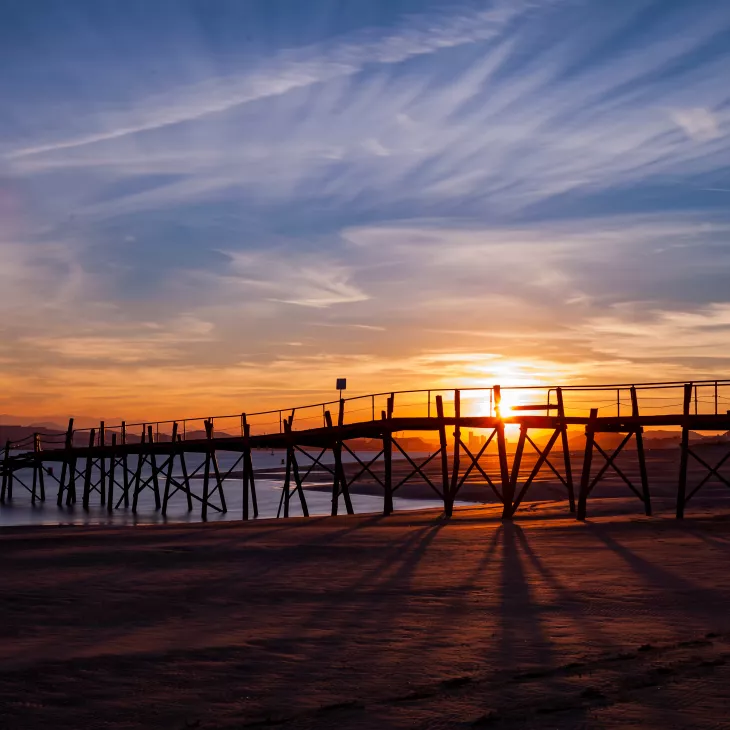 The blue of its beaches and the charm of its seaside towns
It should be compulsory to know the names of the villages dotted along the Cantabrian coast by heart, like a recital of places to feel happy in. They start in Castro Urdiales and end in San Vicente de la Barquera, with numerous ones along the way that you might want to stop in.  
And yes, you'll see little boats bobbing placidly on the waves, which is what you expect when people mention seaside towns and villages. 
Foodies will refuse to ignore Santoña, because they'll be able to savour its anchovies, which seem to taste even better there. Lovers of architecture are sure to be impressed when they discover that, before it become so cinematographic, Gaudí left his mark on Comillas. The building is called El Capricho and it needs no introduction, as its modernism will give it away. 
In Somo, visitors in search of impossibly white sand and waters to ride their boards on will find their place in the world. People fall in love with this beach. So much so that you won't tire of strolling along it and, whenever you feel like it, you'll see Santander in front of you, on the other side of the bay.  
On you walk you'll have reached the sandy strip called El Puntal. Slim, it stretches out as far as the eye can see, and, when you bathe in its waters, you'll do so at the point where the beauty of the bay of Santander begins. Back to the start of this Cantabrian journey.