Salamanca, Spain
Sercotel Artheus Carmelitas Salamanca
Search your hotel or destination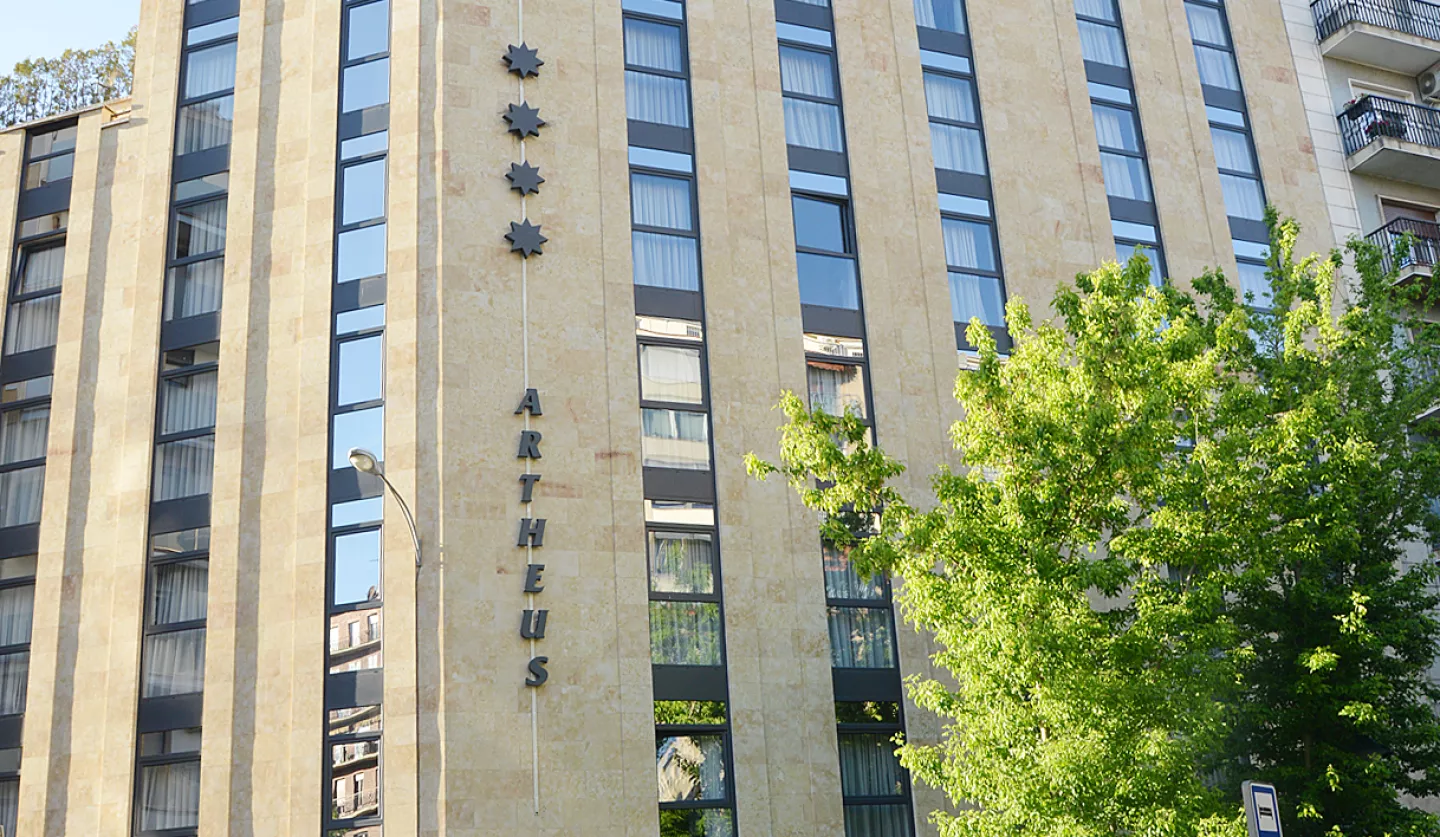 Elegance embodied in a hotel
A World Heritage city such as Salamanca deserves places that match its beauty and monuments, spaces in which those who live there are cared for, elegant and sophisticated surroundings and facilities where the finest details are the order of the day. In short, a city as impressive as Salamanca deserves a hotel like the Sercotel Artheus Carmelitas Salamanca. 
To make sure you don't miss out on a thing, our four-star hotel boasts an excellent location. In the centre, it's just a five-minute walk from the sumptuous Plaza Mayor and, from there, the rest of the city is within easy reach as you stroll along its charming cobbled streets. 
You'll want to walk along them again and again, repeating routes in search of places you might have missed, making sure you don't leave any out. Do so calmly and as often as you want, with the certainty of knowing that, when tiredness sets in, you'll be able to return to the hotel Artheus Carmelitas Salamanca.  
We'll have everything ready to welcome you. No matter which of our 69 rooms you stay in, you'll feel like you've arrived home as soon as you cross the threshold. Warmth is a standard feature. Most of them have large windows through which the light of the city streams in and bathes everything.  
We've also made sure that beauty is on display in the rooms of the Artheus Carmelitas Hotel. How? By committing to classical, elegant and stately décor with which we'll revel in amazing you with details such as slender chandeliers, oval mirrors and golden taps in the bathroom.  
We care for your comfort at this hotel. So it's not just about having a spacious room, it's about the fact that you'll find a comfortable and generously-sized bed with a firm mattress, soft sheets and fluffy pillows.  
Here, at the Artheus Carmelitas Hotel in Salamanca, we don't take any chances with your rest. In fact, we know it will be so perfect that every morning we move one step ahead and begin the day before you wake up by preparing strong coffee to help you to get moving.  
You'll find it when you come and enjoy our breakfast buffet. It's hearty, we warn you. It has everything you could wish for to make your stomach happy first thing in the morning. It includes some fruit to whet your appetite, different types of bread to make excellent toast with, cold meats and cheeses to go with them, sausages, eggs and bacon, in case your body requires more energy, and pastries to add the final sweet touch.  
From here onwards the day is all yours. Go back into the streets and enjoy the city and its charms or stay with us at your home in Salamanca. Order a drink at the bar or, alternatively, switch off from the world for a while in one of our lounges. You'll be able to talk to the other guests or read and watch TV in a comfortable and distraction-free environment.  
And don't forget to come to reception to ask for the password for our free Wi-Fi so that you can organise your excursions or, if you're here for work, go online, answer the emails that are always pending in your inbox or put the finishing touches to the event that you've come to hold.  
Because we also hold events at the Sercotel Artheus Carmelitas Salamanca. Events to remember! We have three comfortable and versatile rooms equipped with audiovisual equipment and catering and restaurant services. To ensure that your personal and professional meetings are successful.  
Having read the above, you'll have sensed that when you stay with us, you'll leave your worries behind you. We can confirm that your car will be safe and sound because we have parking facilities at the Artheus Carmelitas Salamanca Hotel, which is where you'll find it when you leave.  
Find your room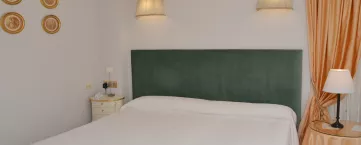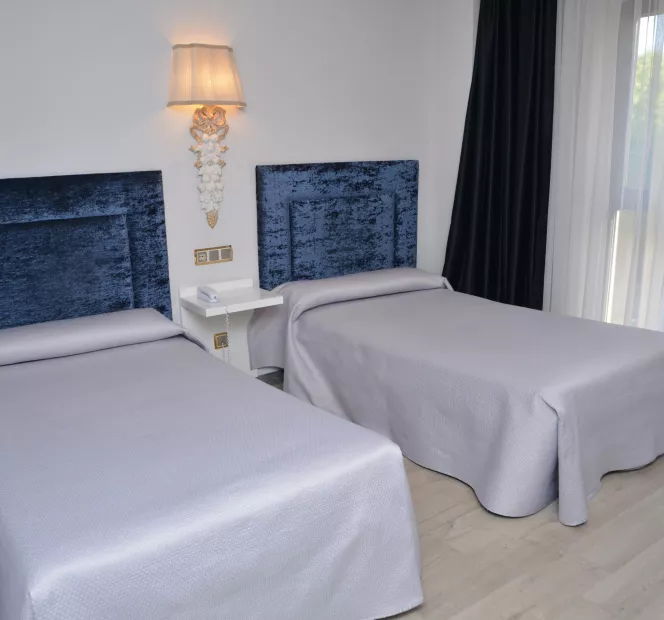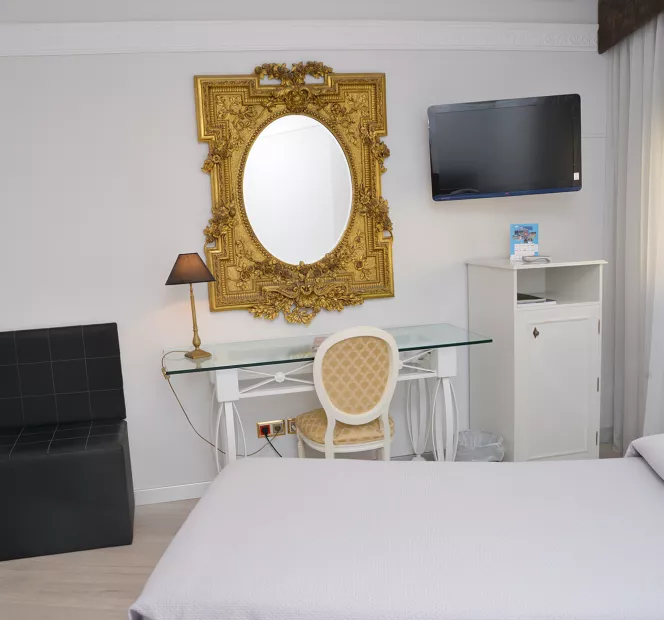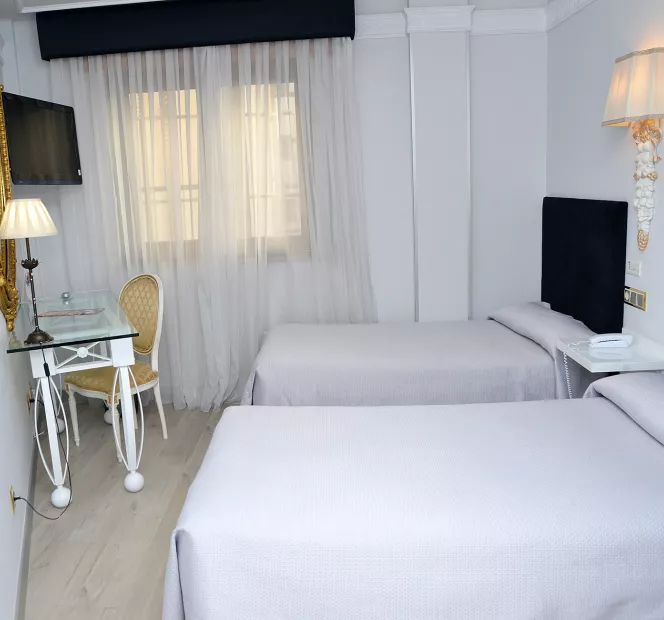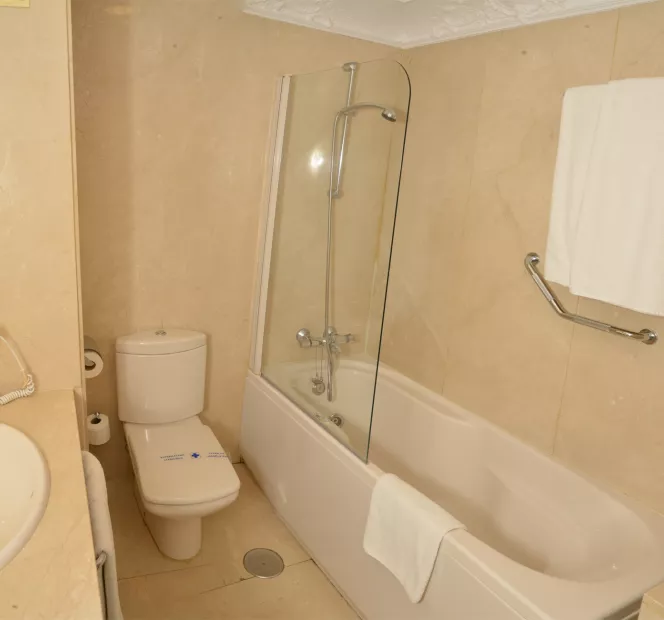 Classic Room
With classical, elegant and sophisticated décor, the Classic Double rooms at the Artheus Carmelitas Salamanca Hotel are spacious, cosy, bathed in the natural light that enters through their huge windows and furnished with comfortable beds that you'll never want to get out of.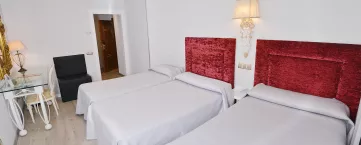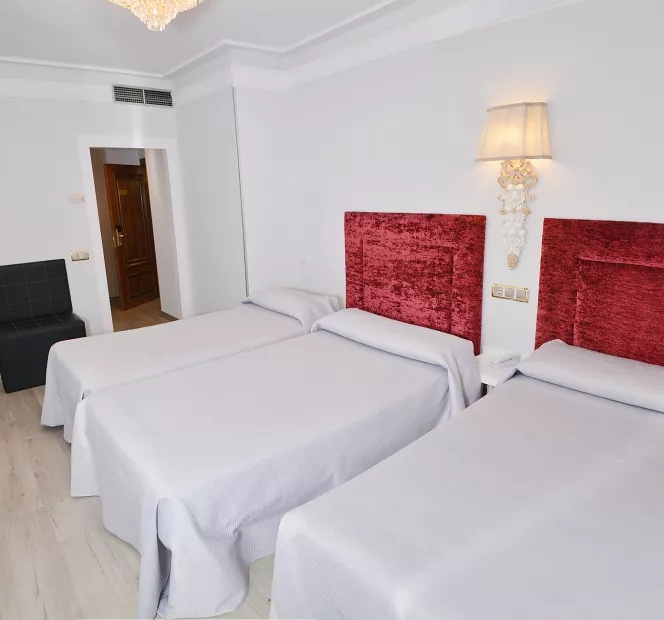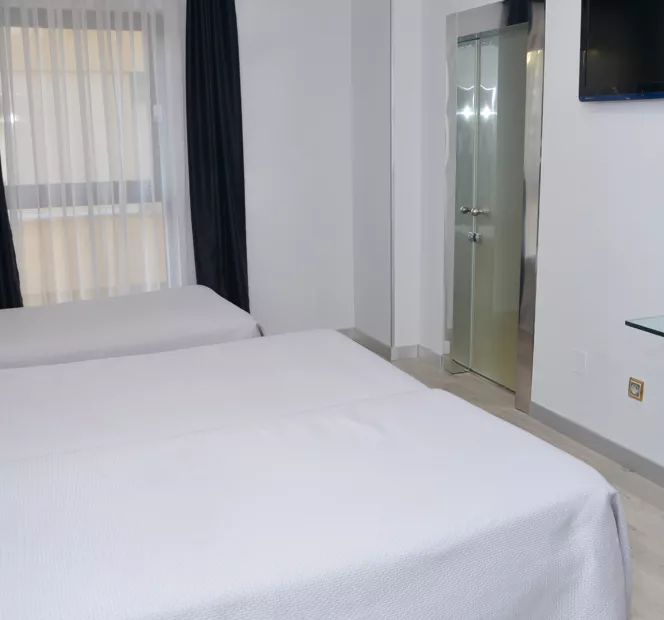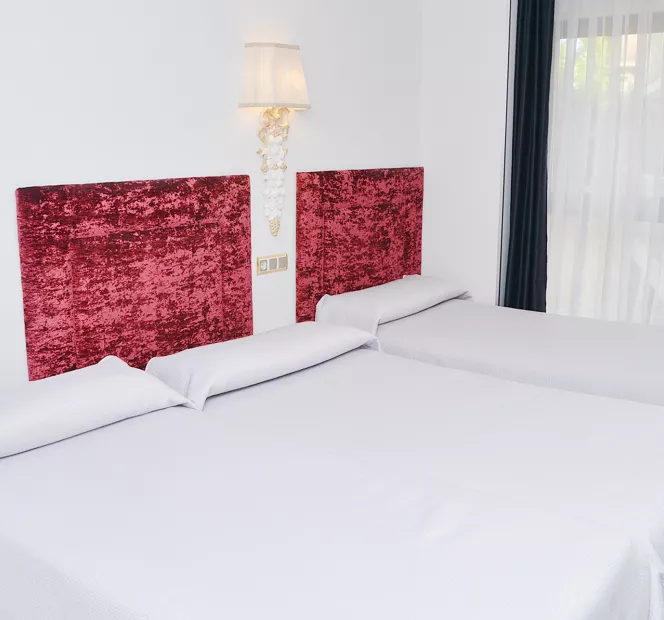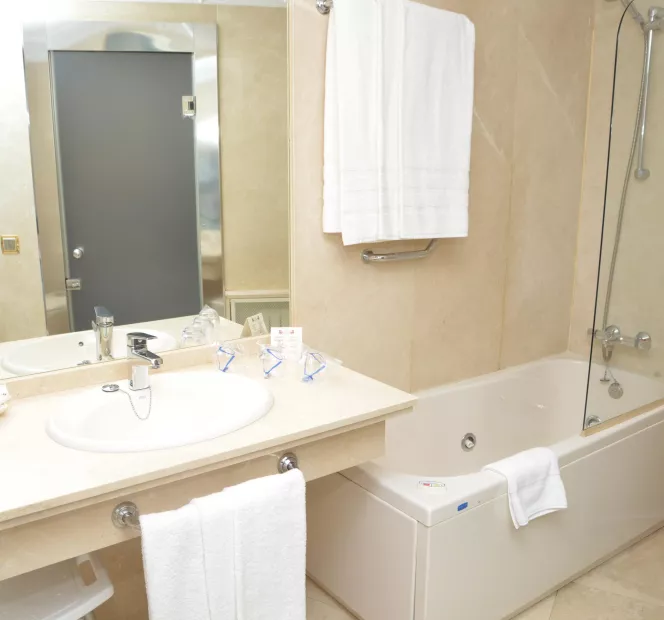 Classic Triple
The accommodation you're looking for if you're travelling with your family or as a group of three friends. They're spacious to make sure that you can move around them comfortably and they have three comfortable beds, together with free Wi-Fi to enable you to plan your visits around Salamanca. 

Complies with Local/State/Federal fire laws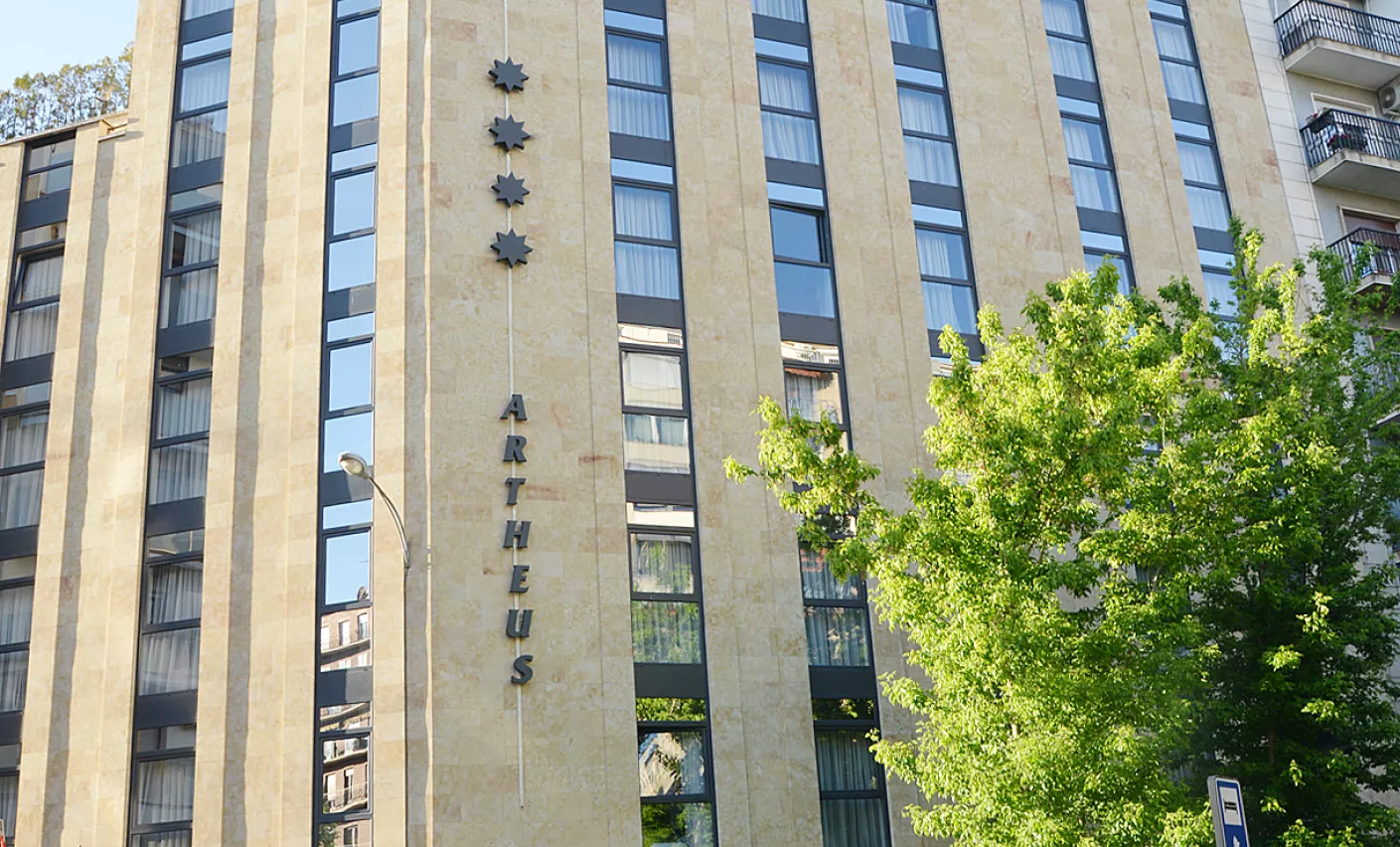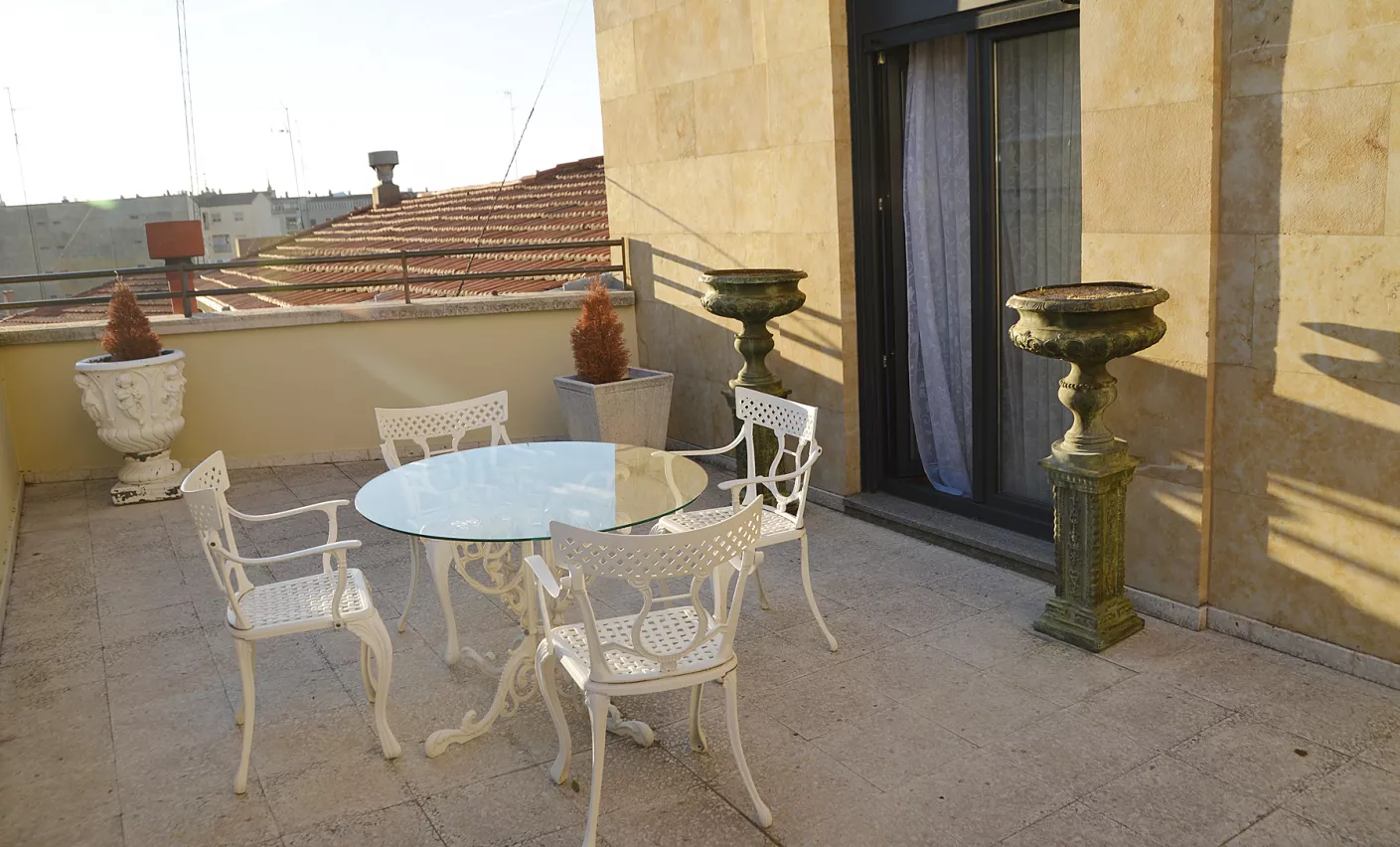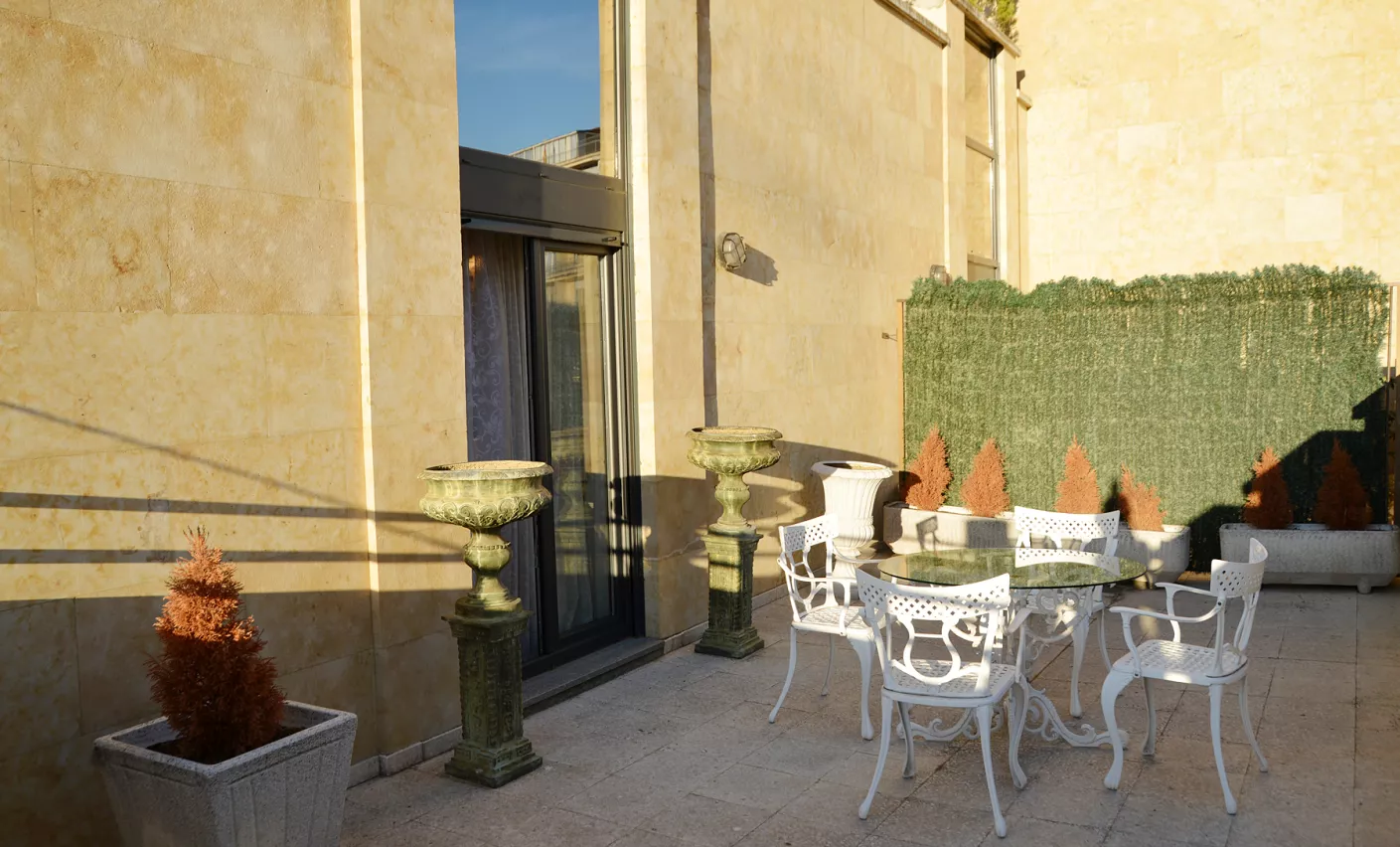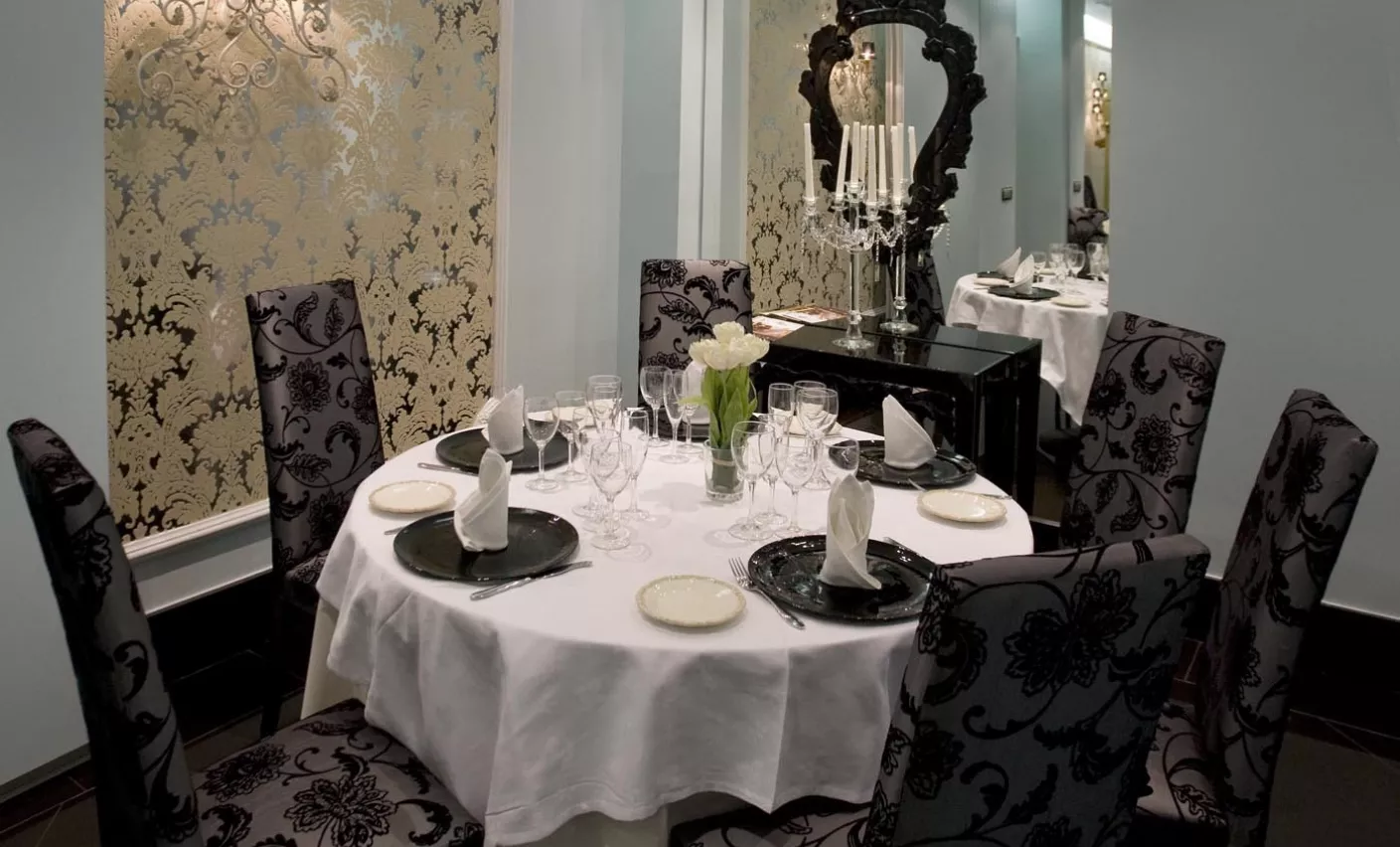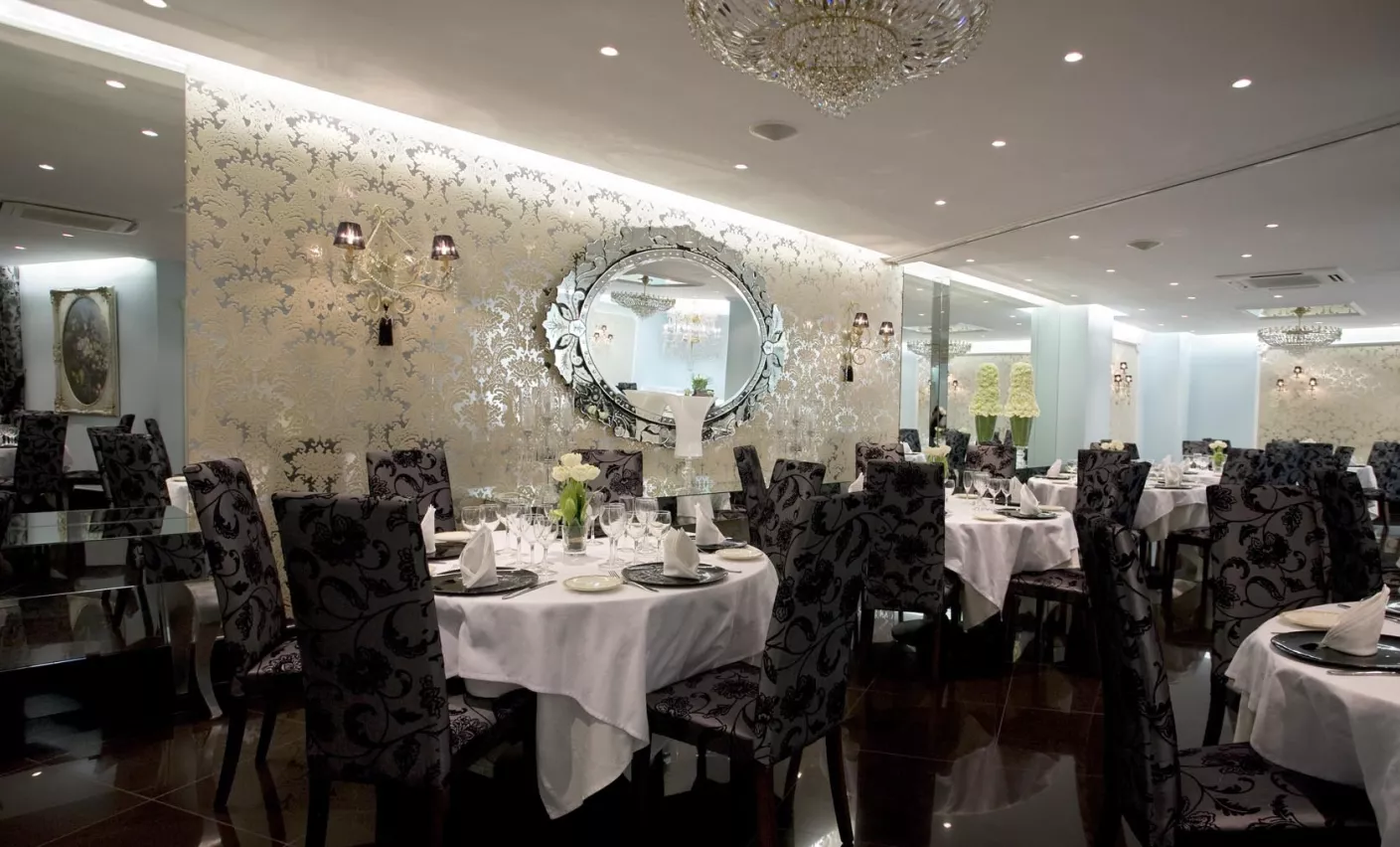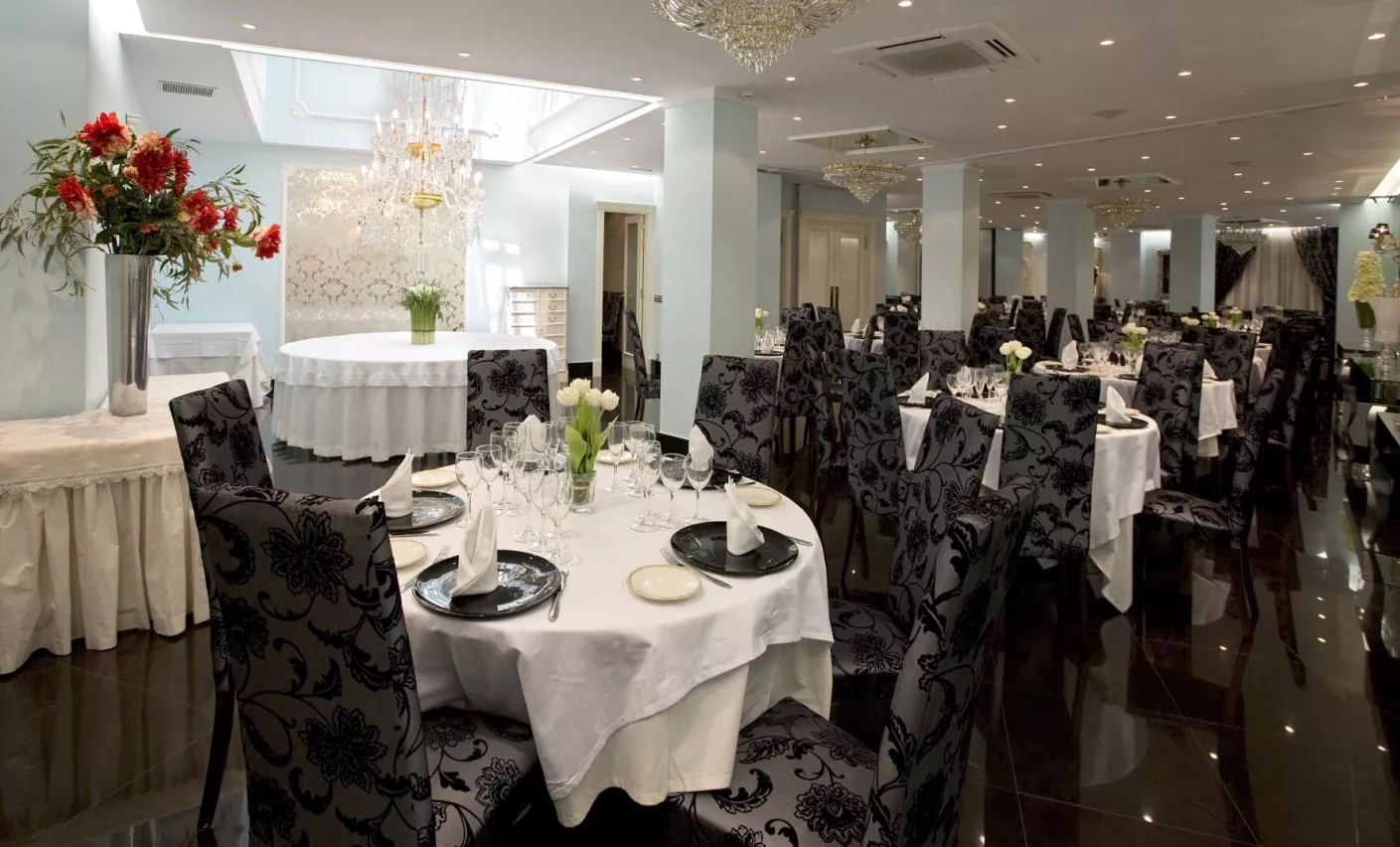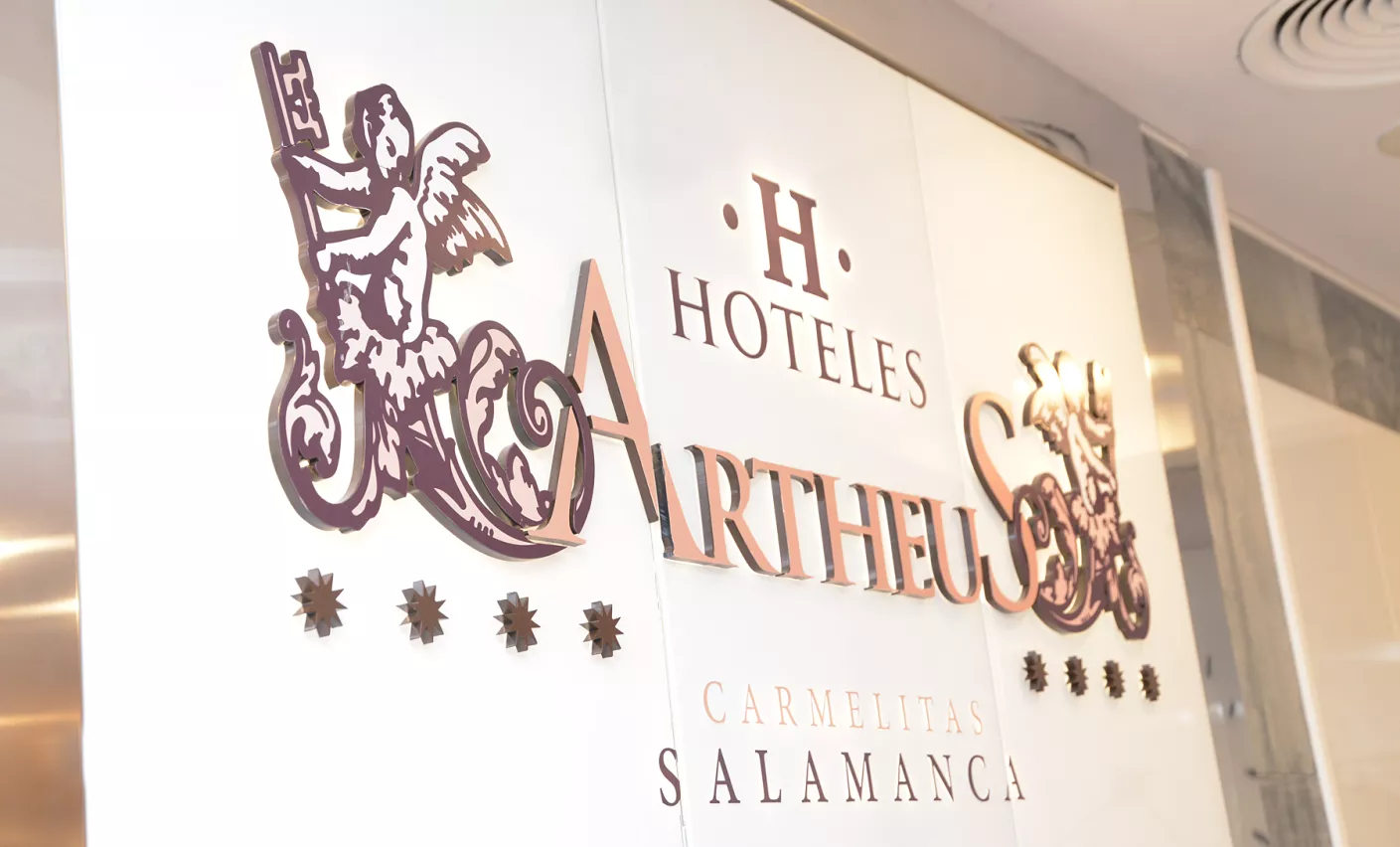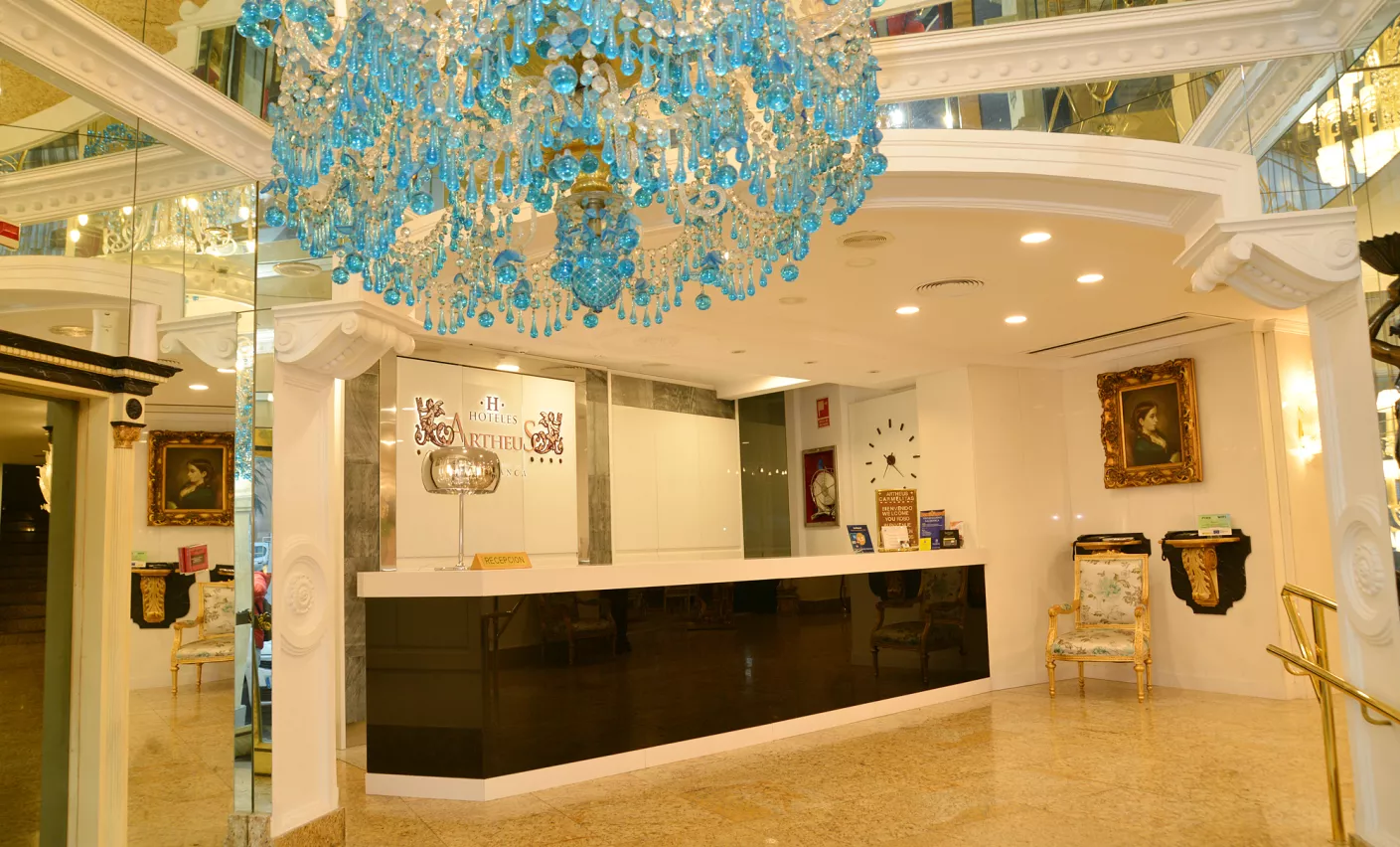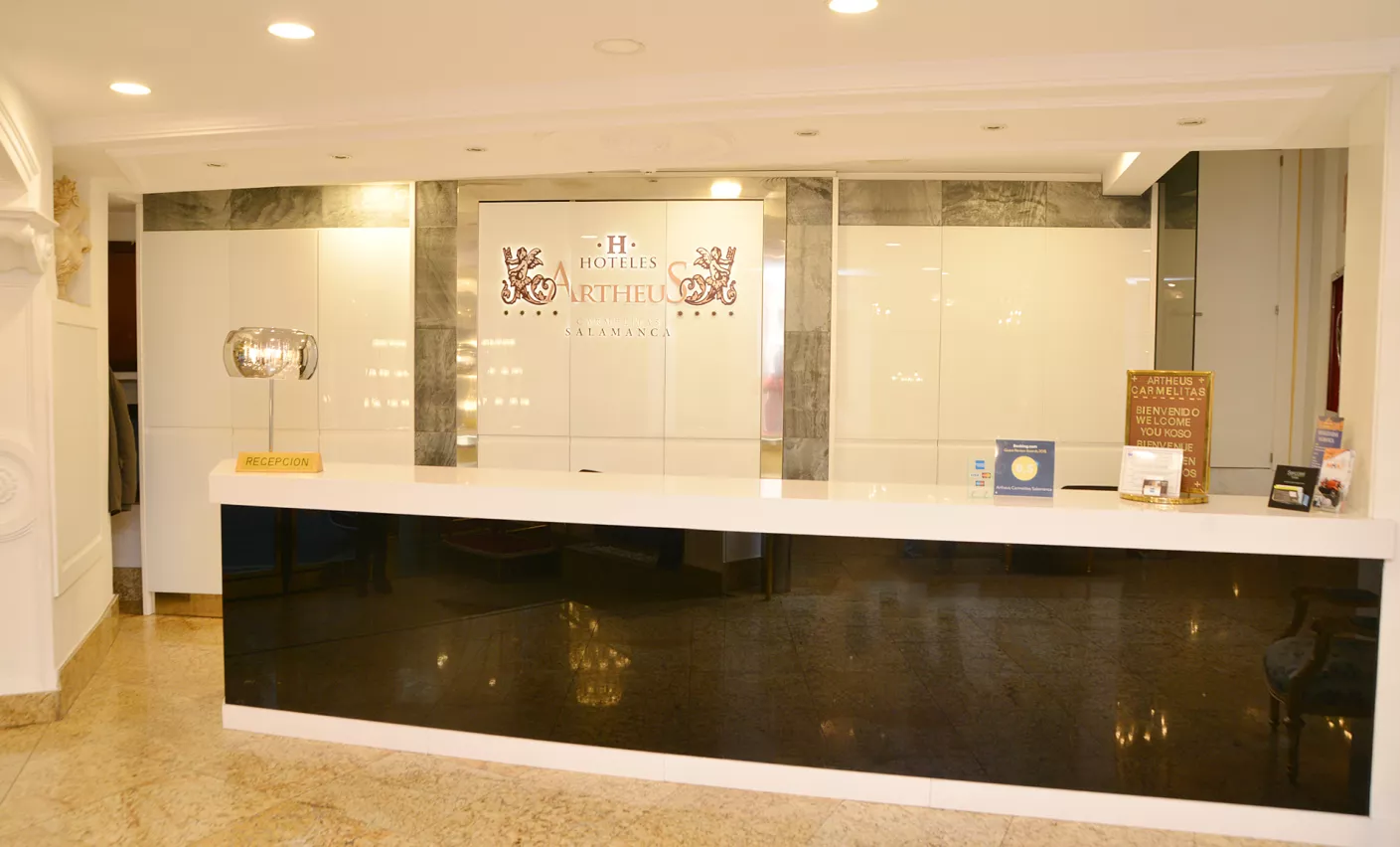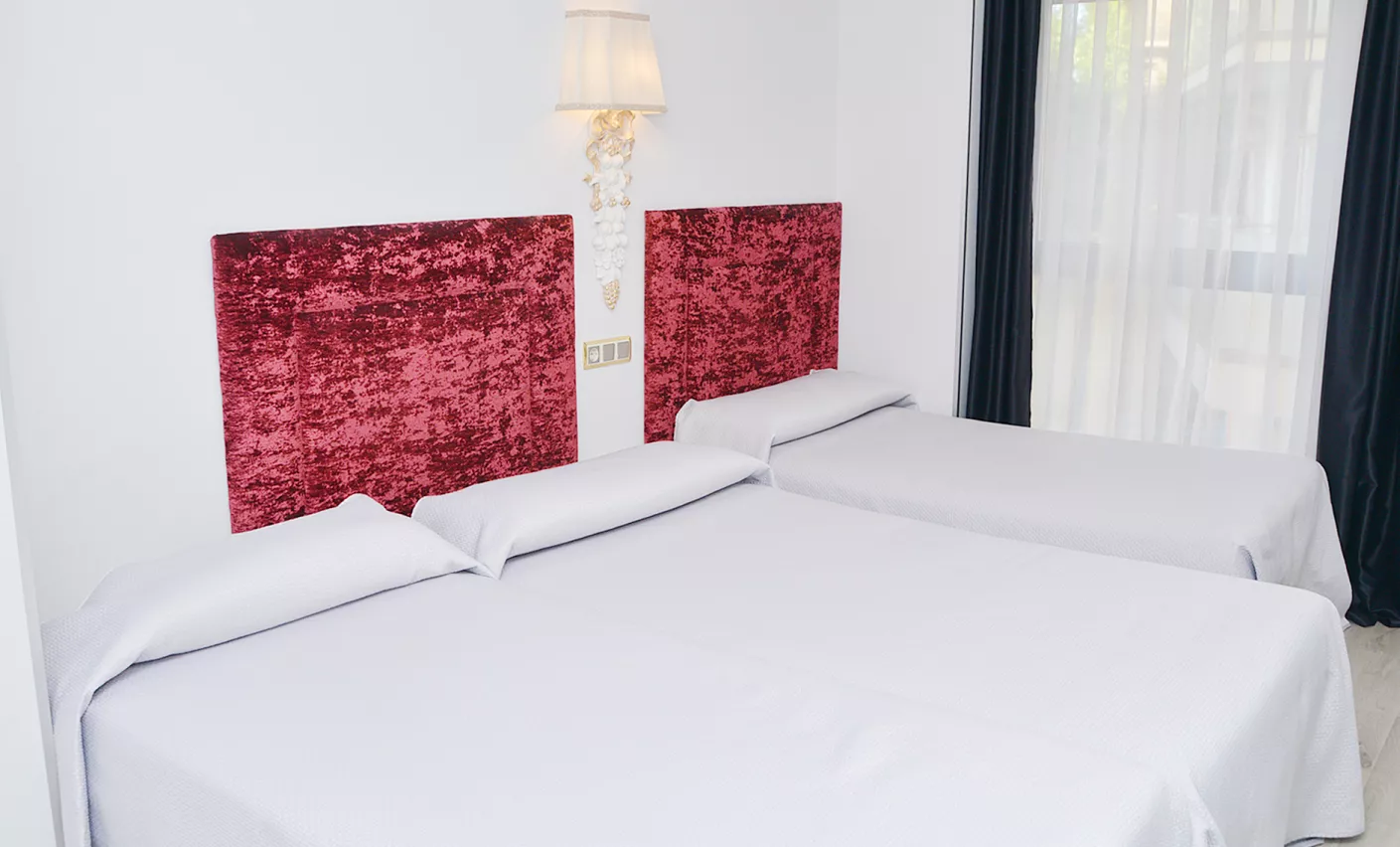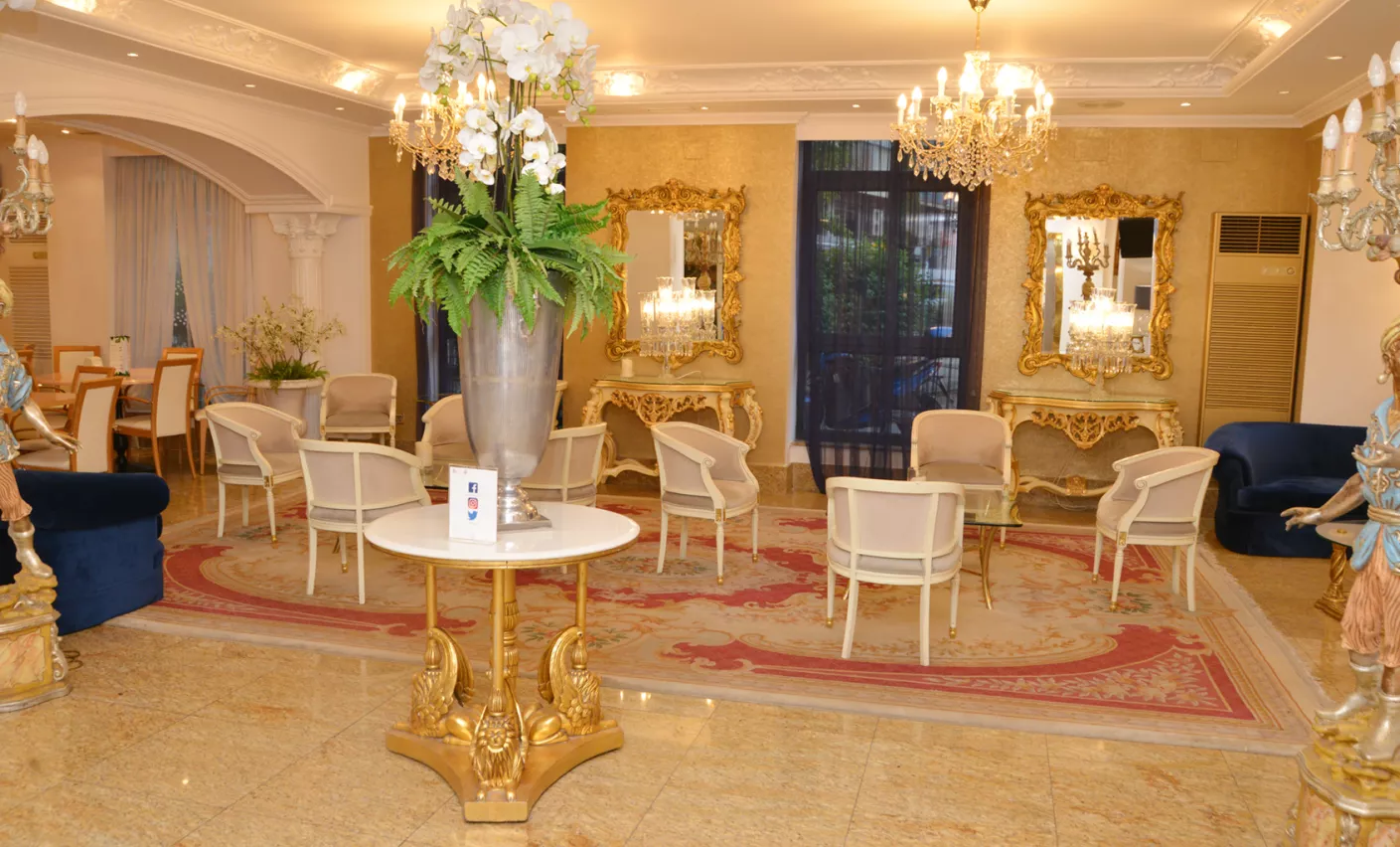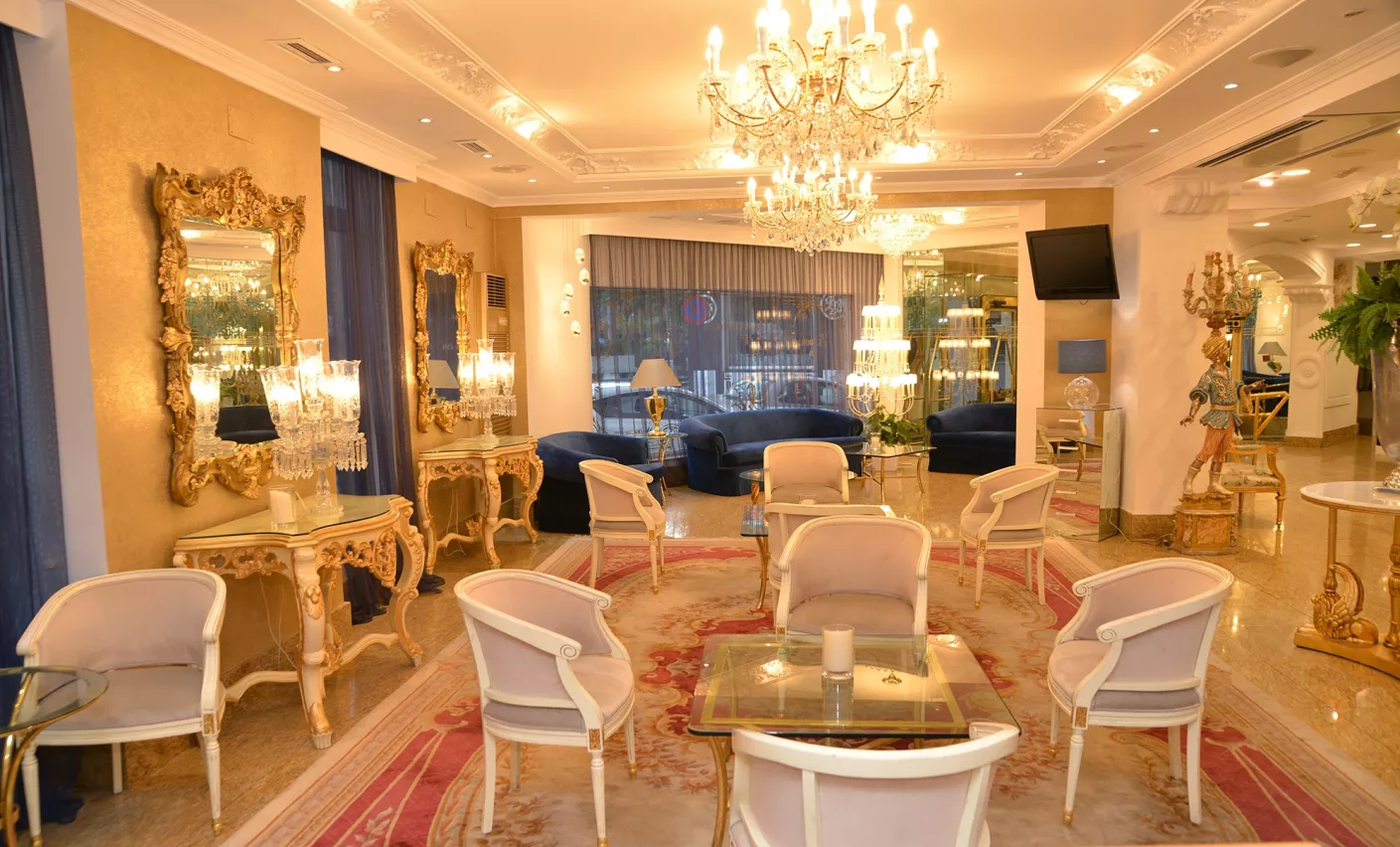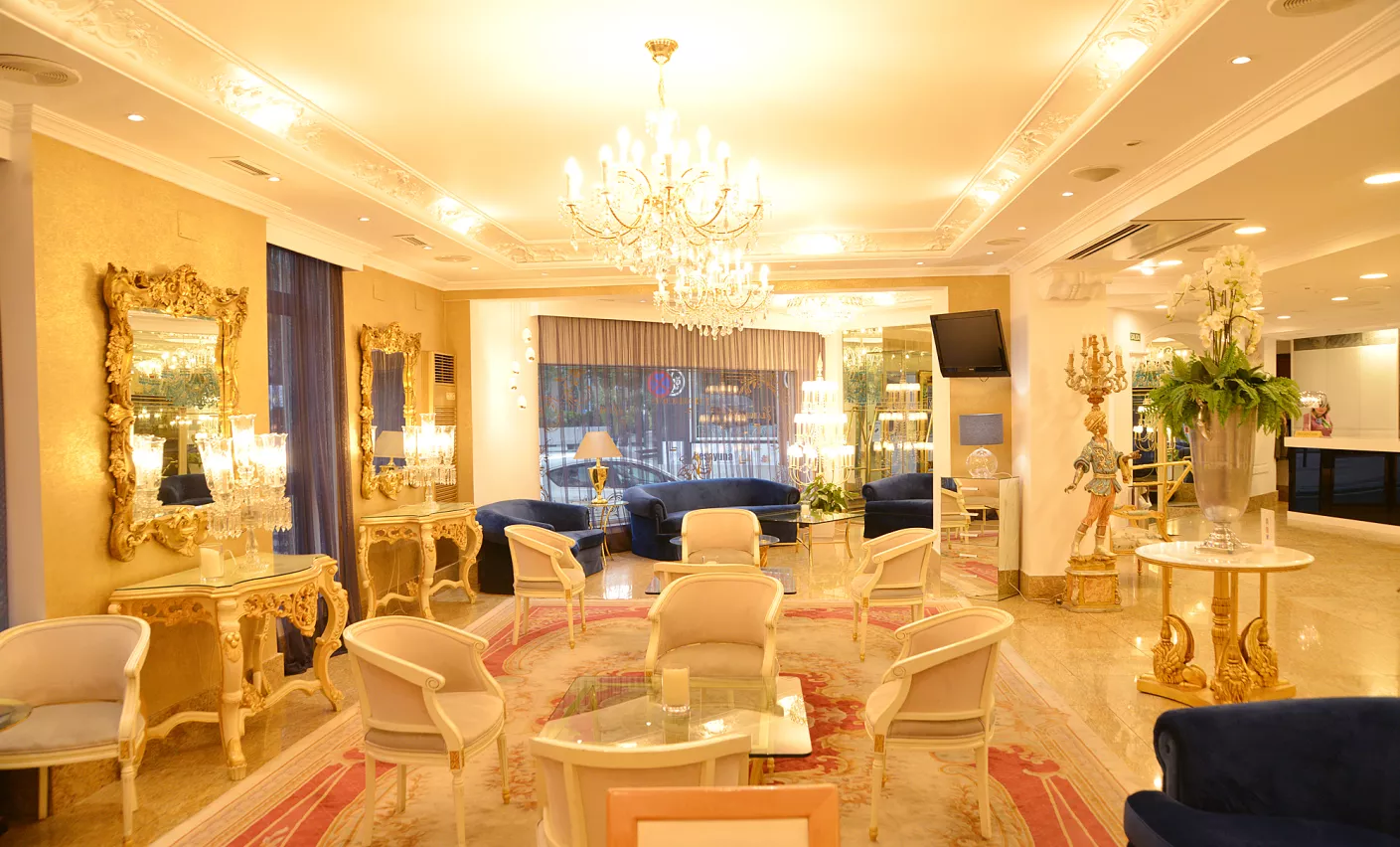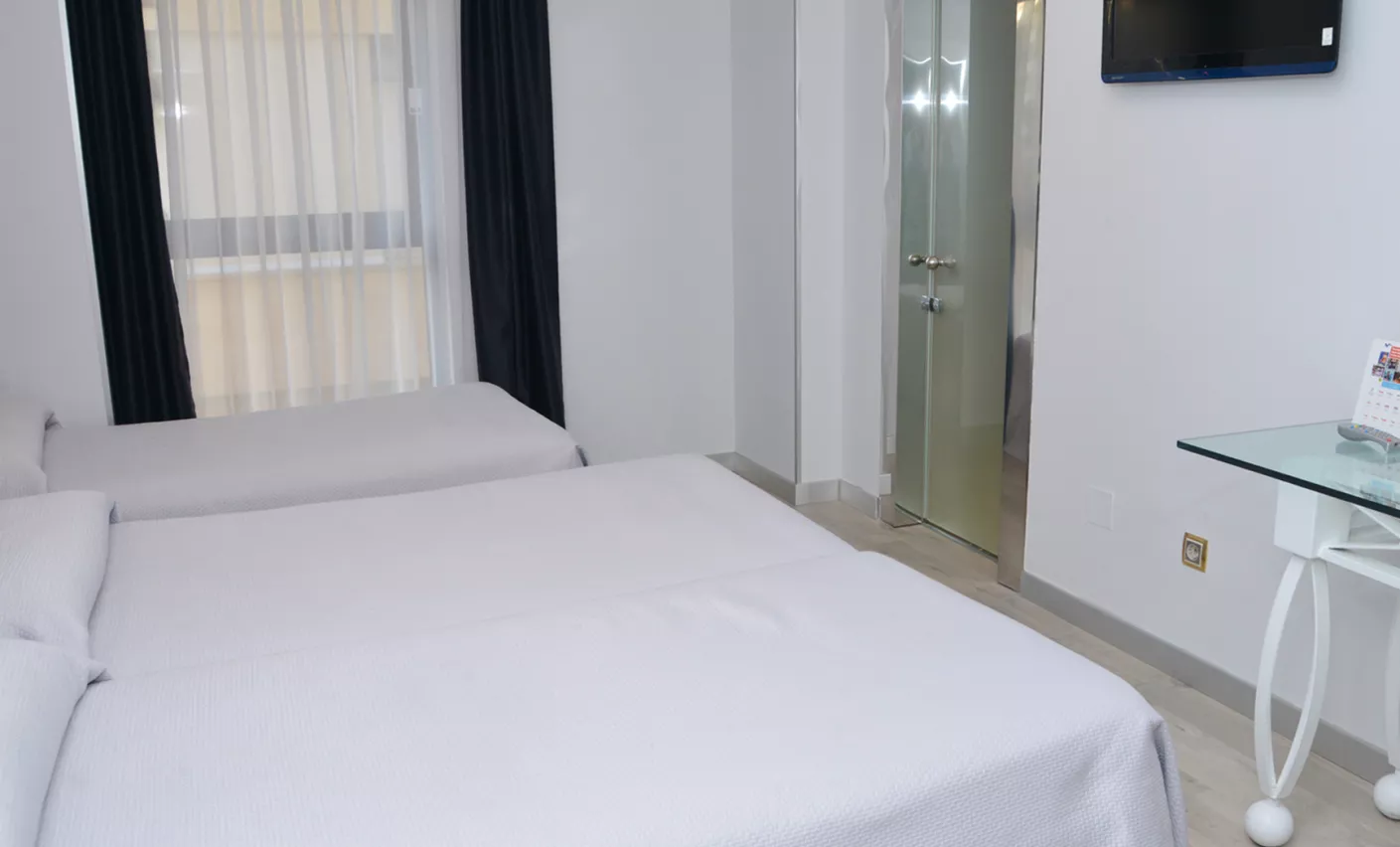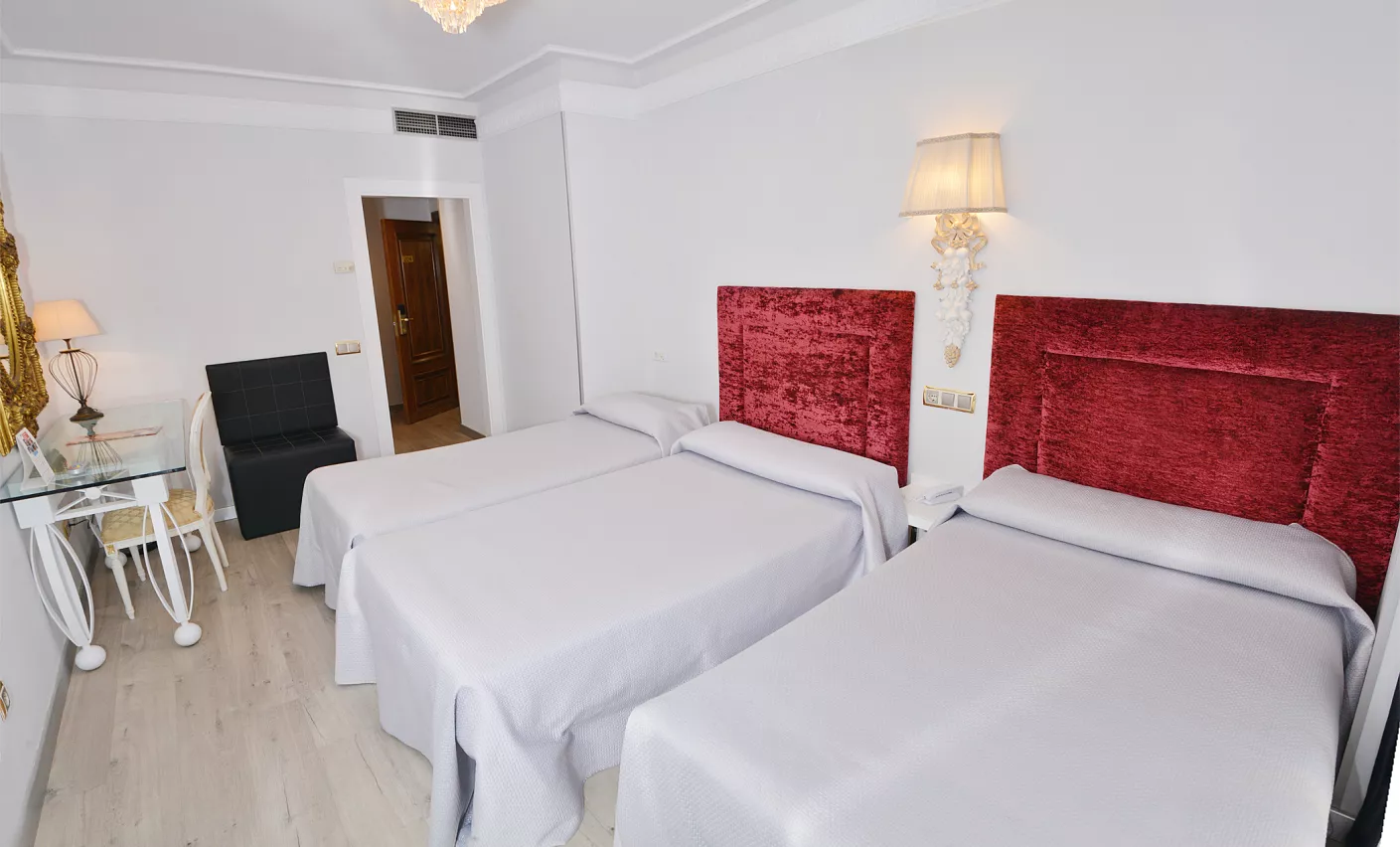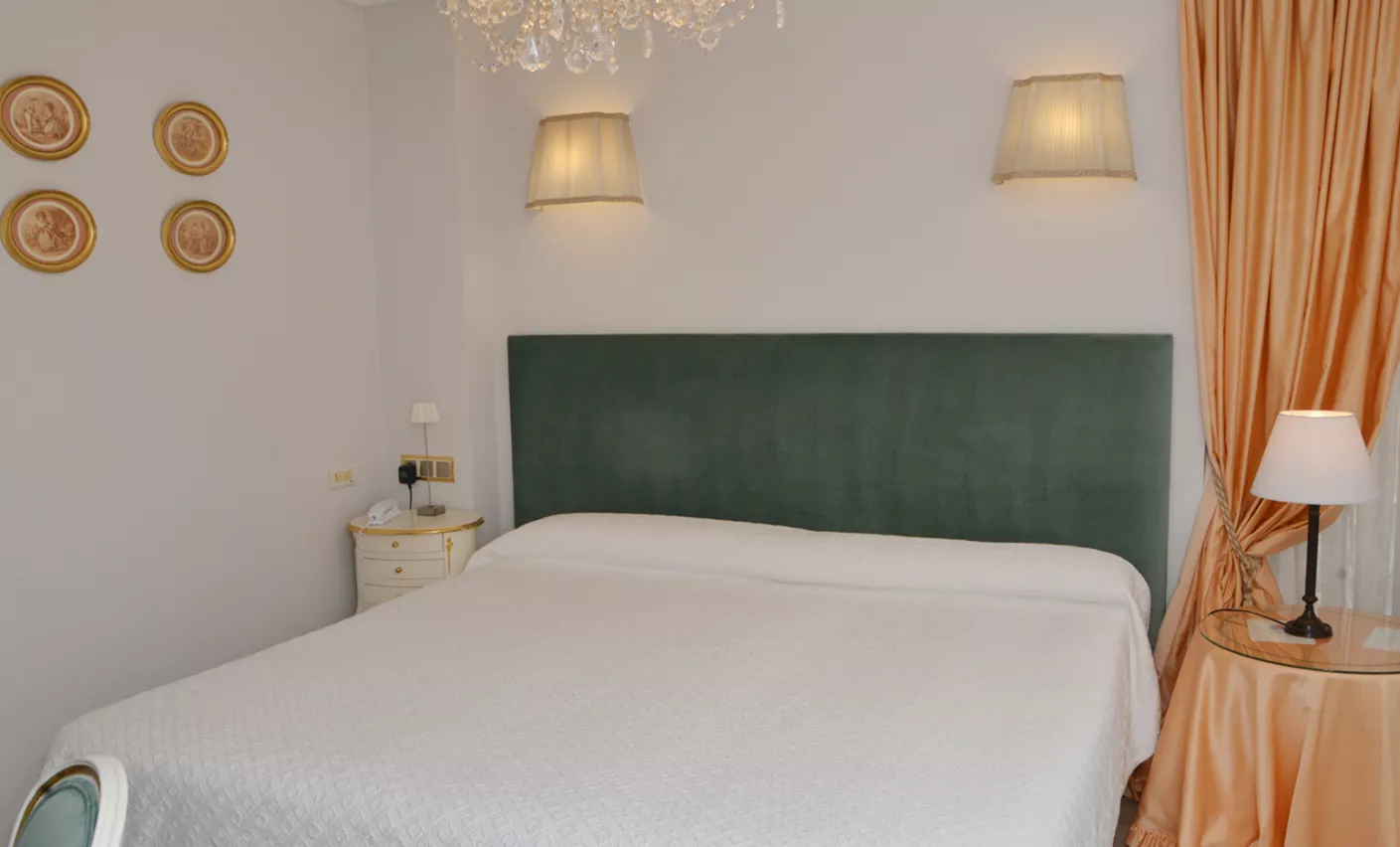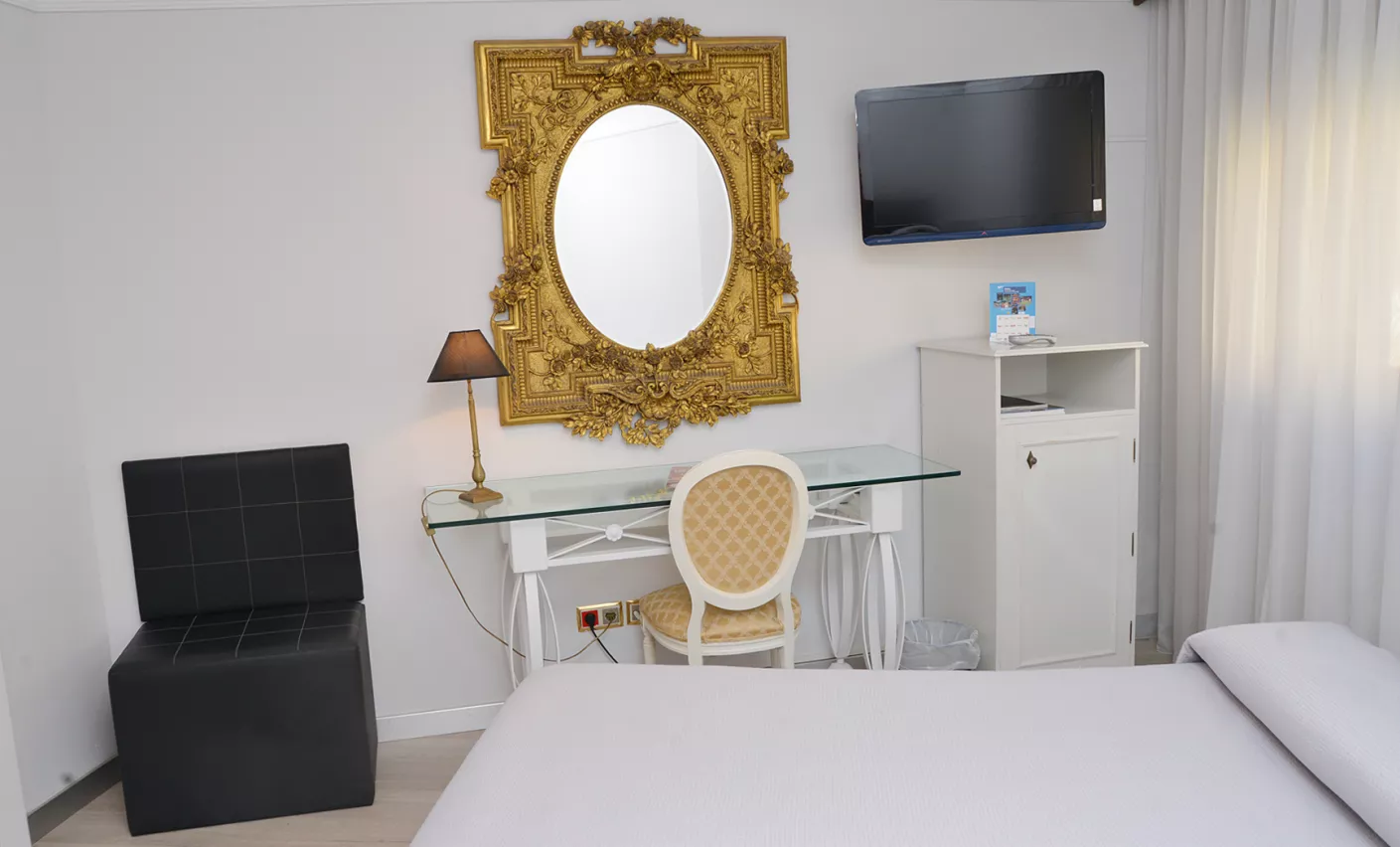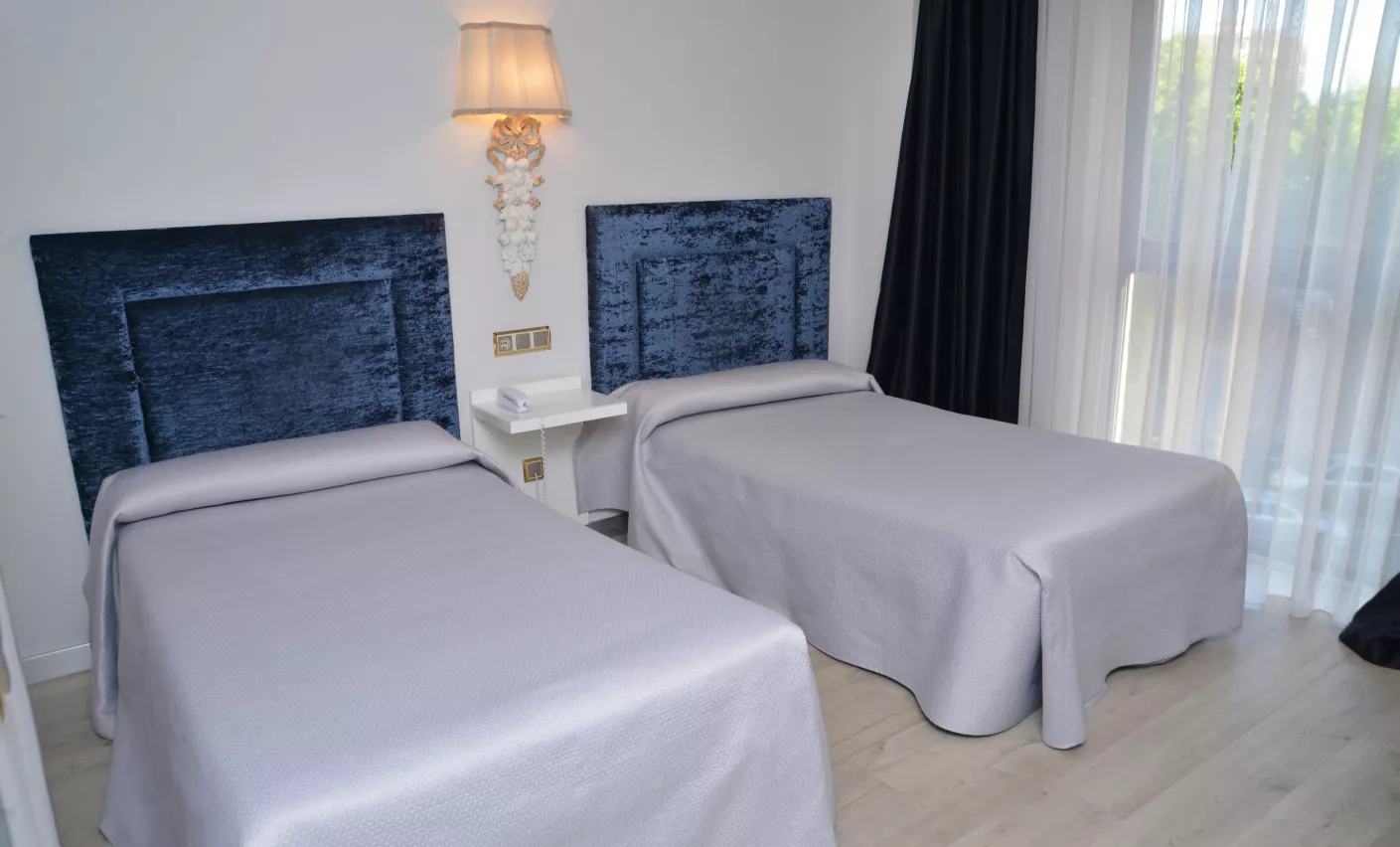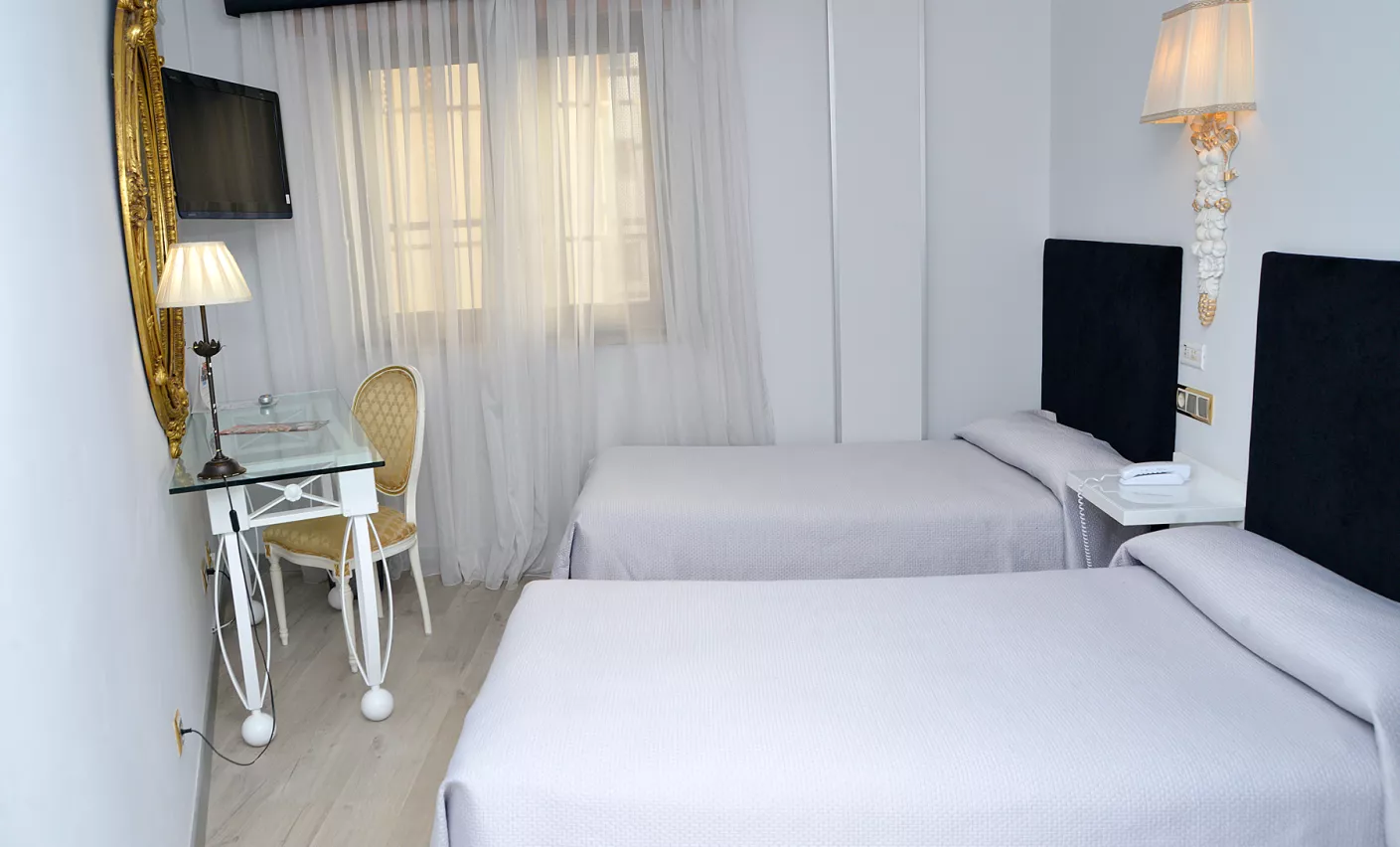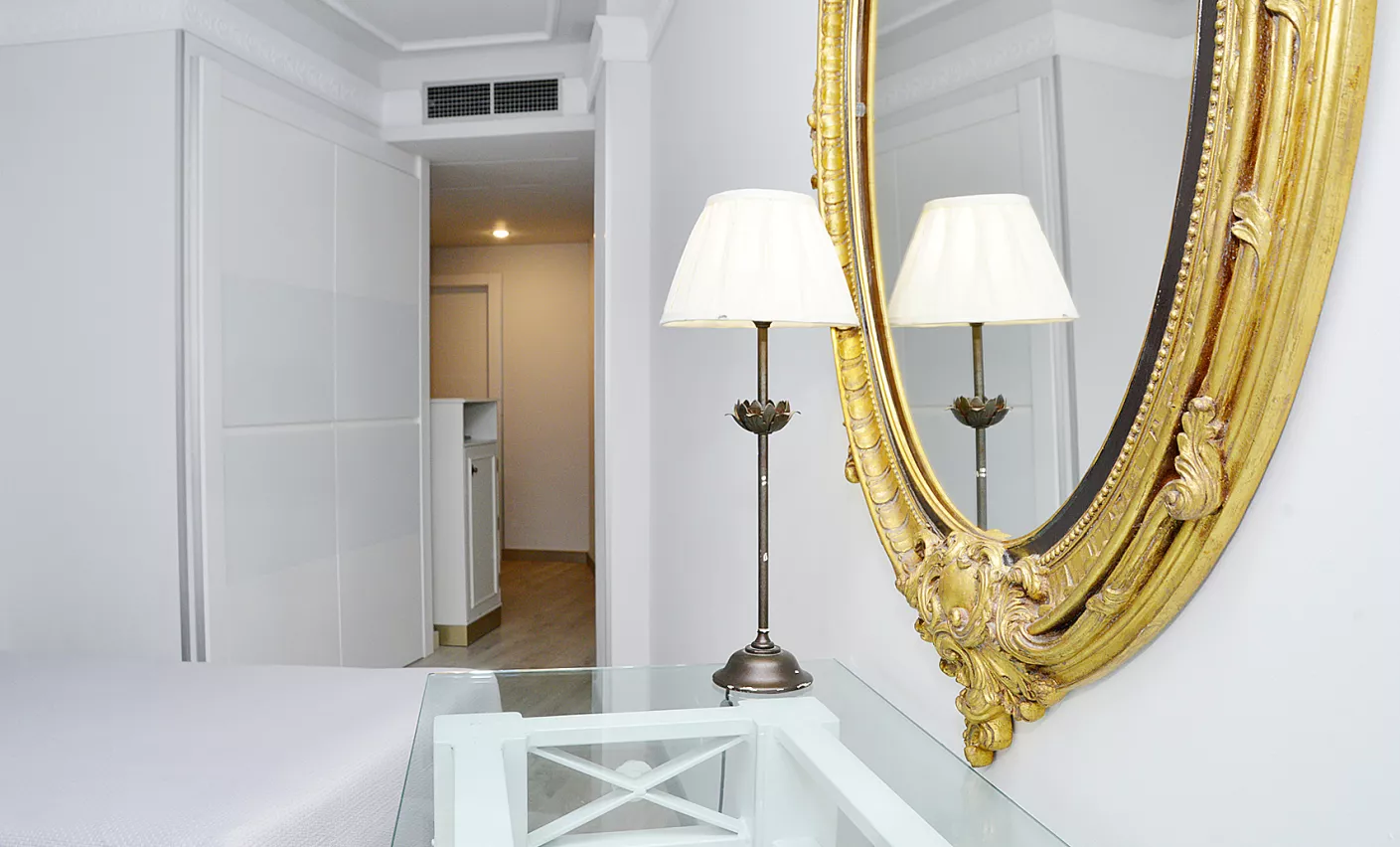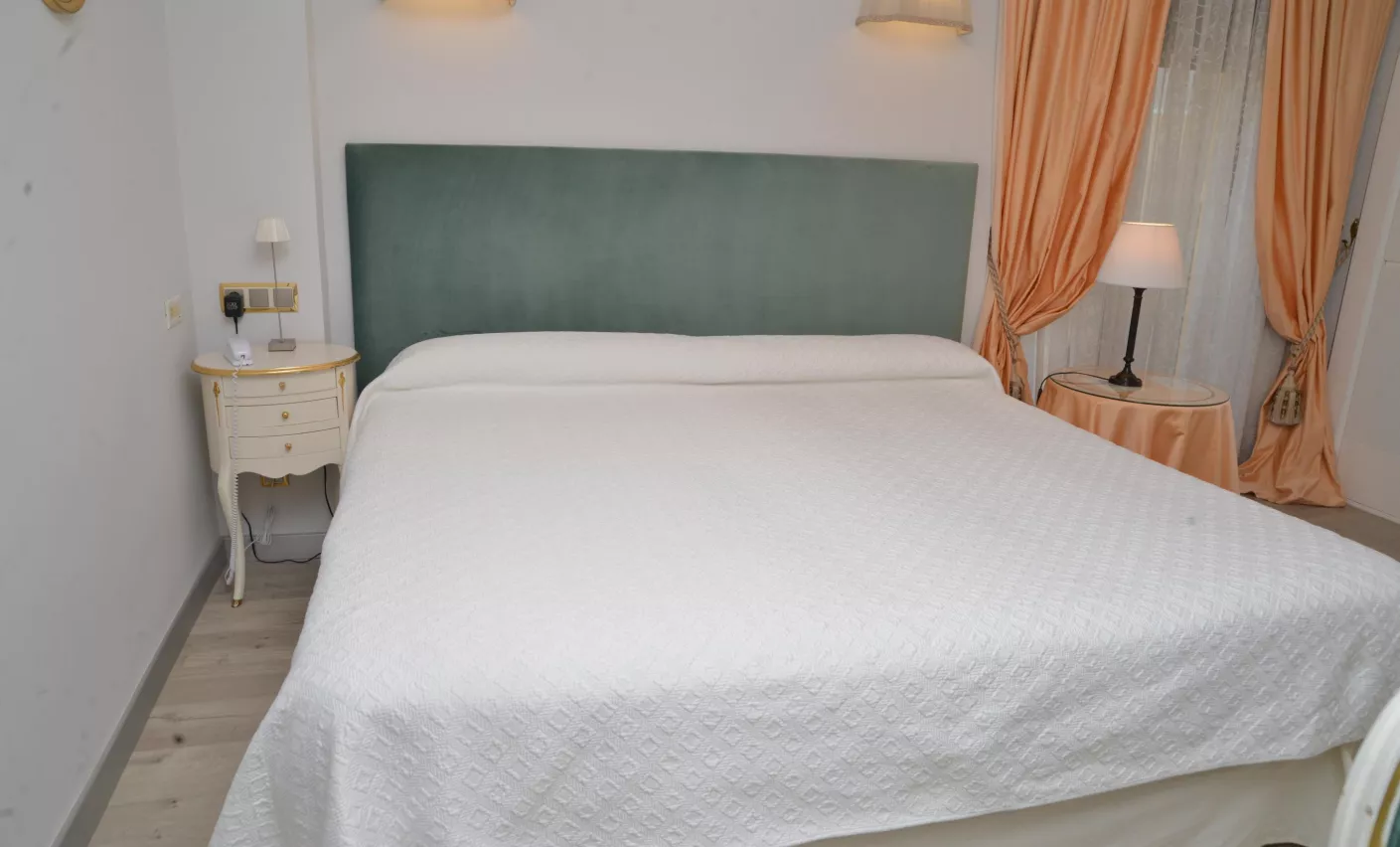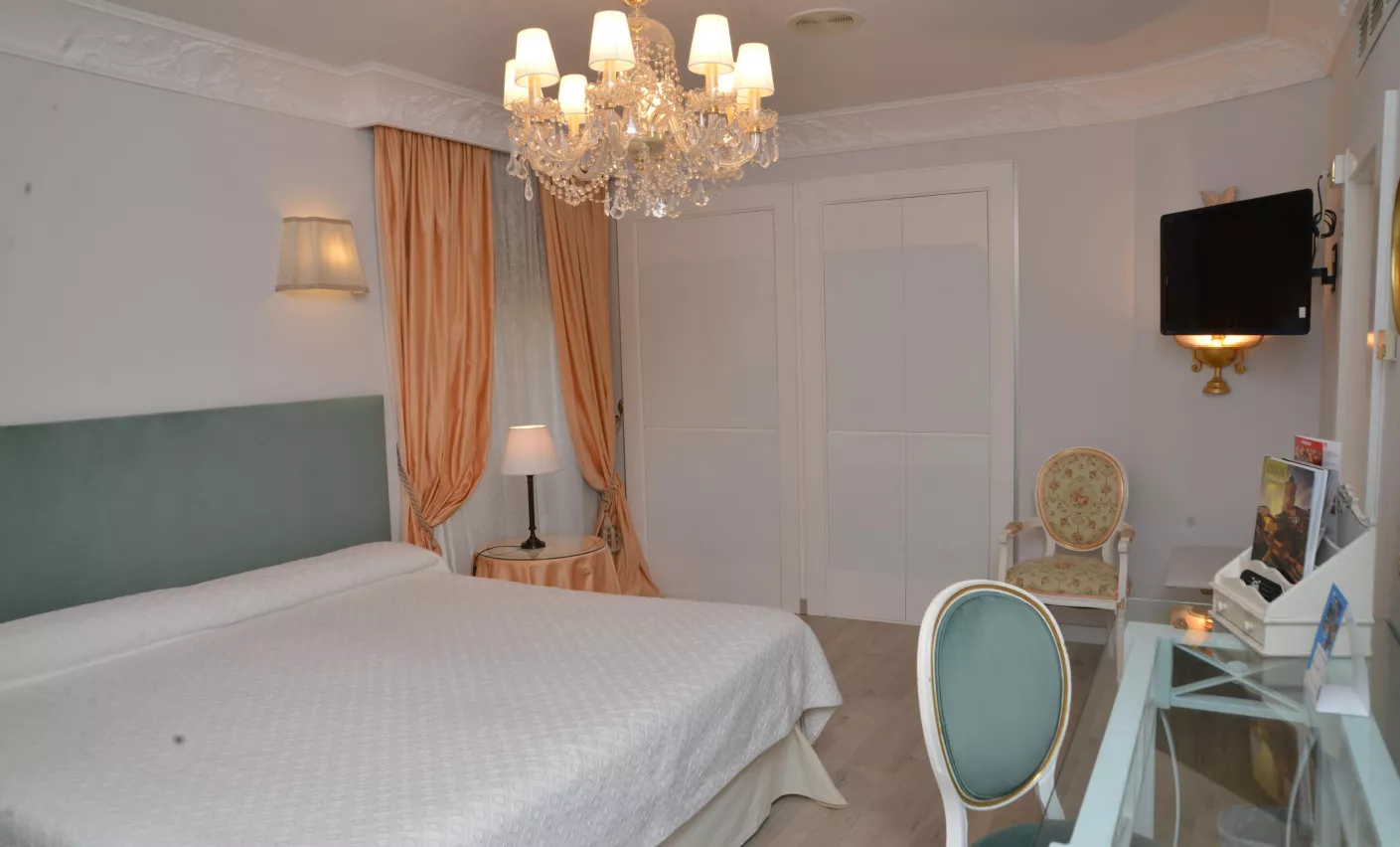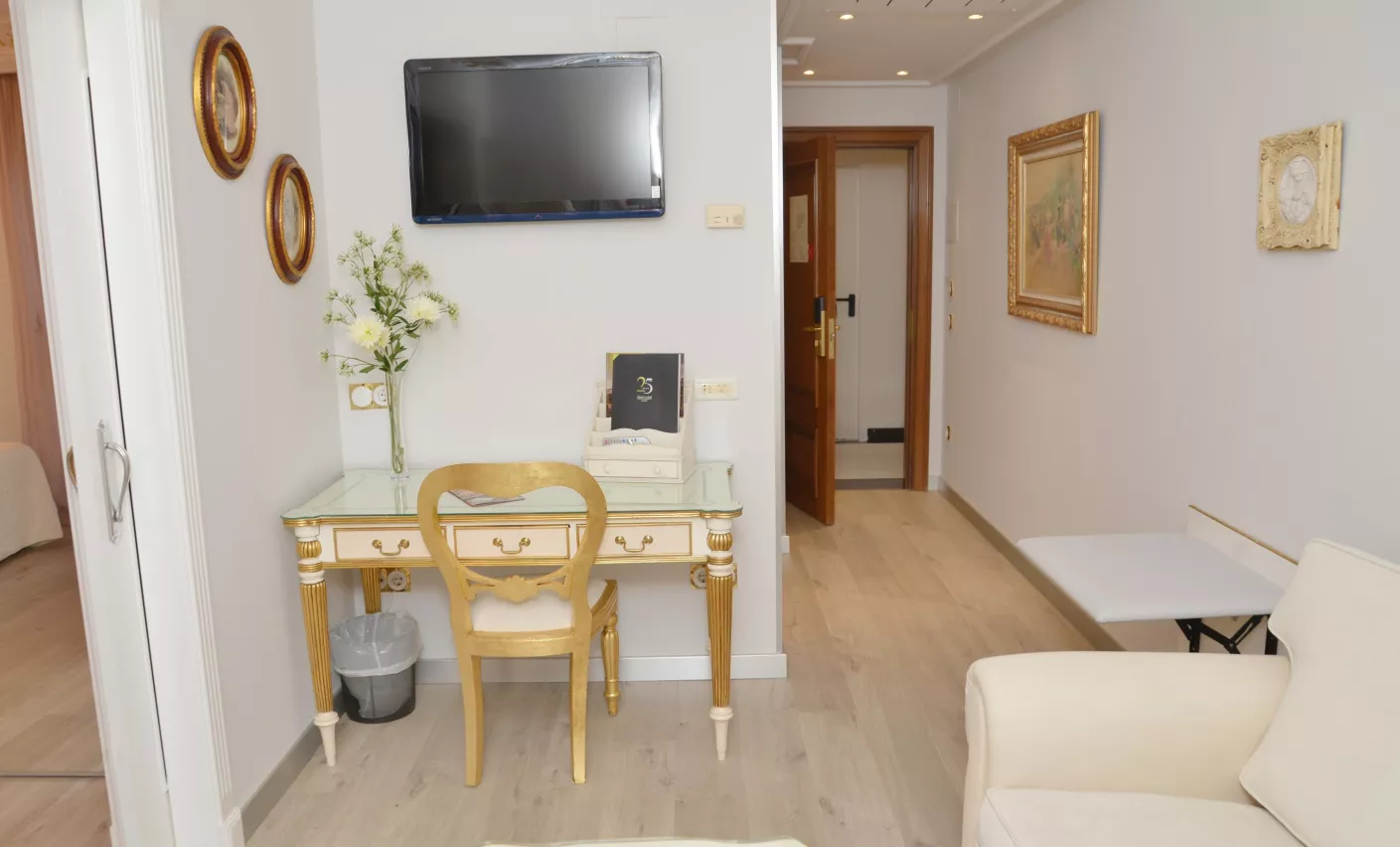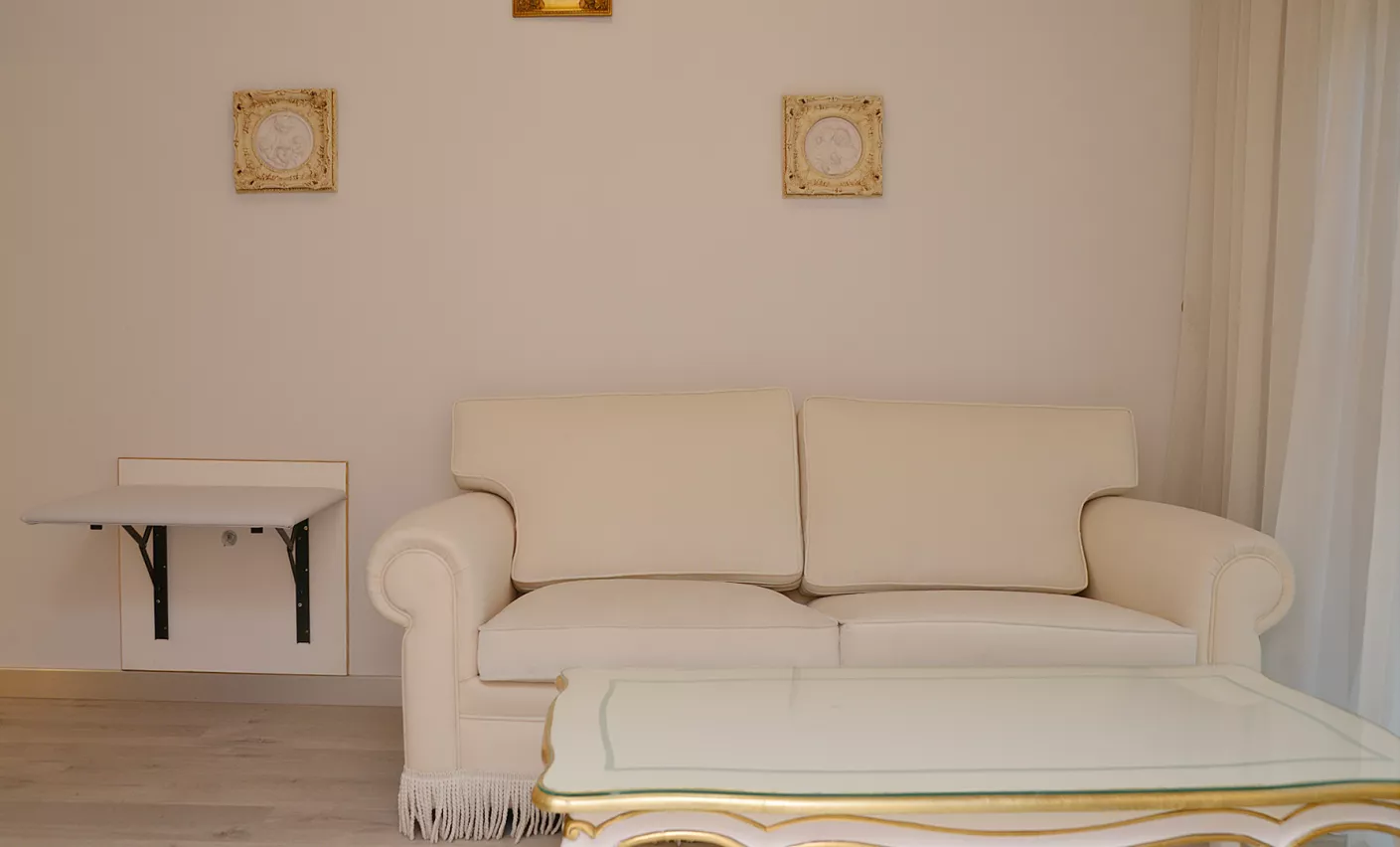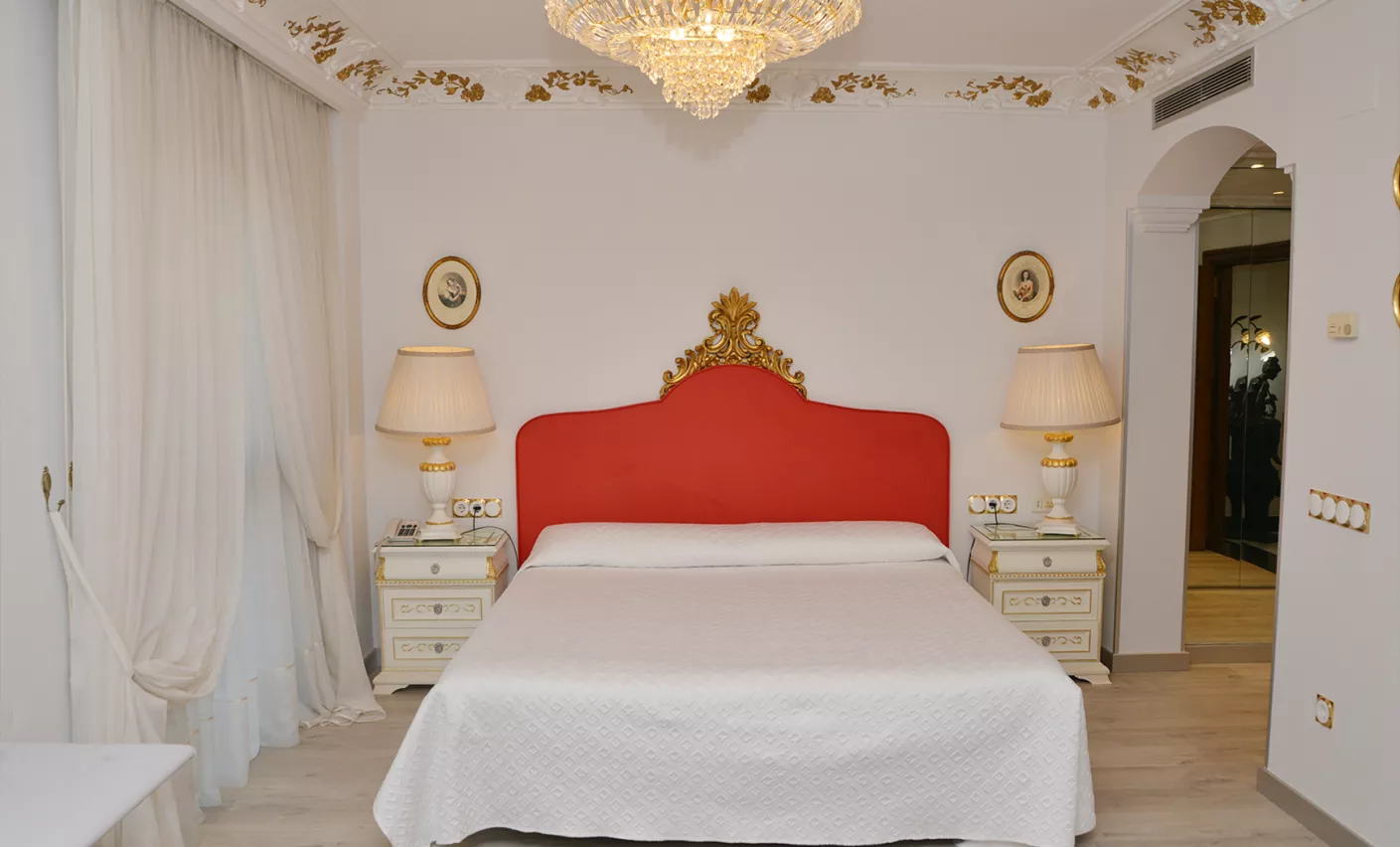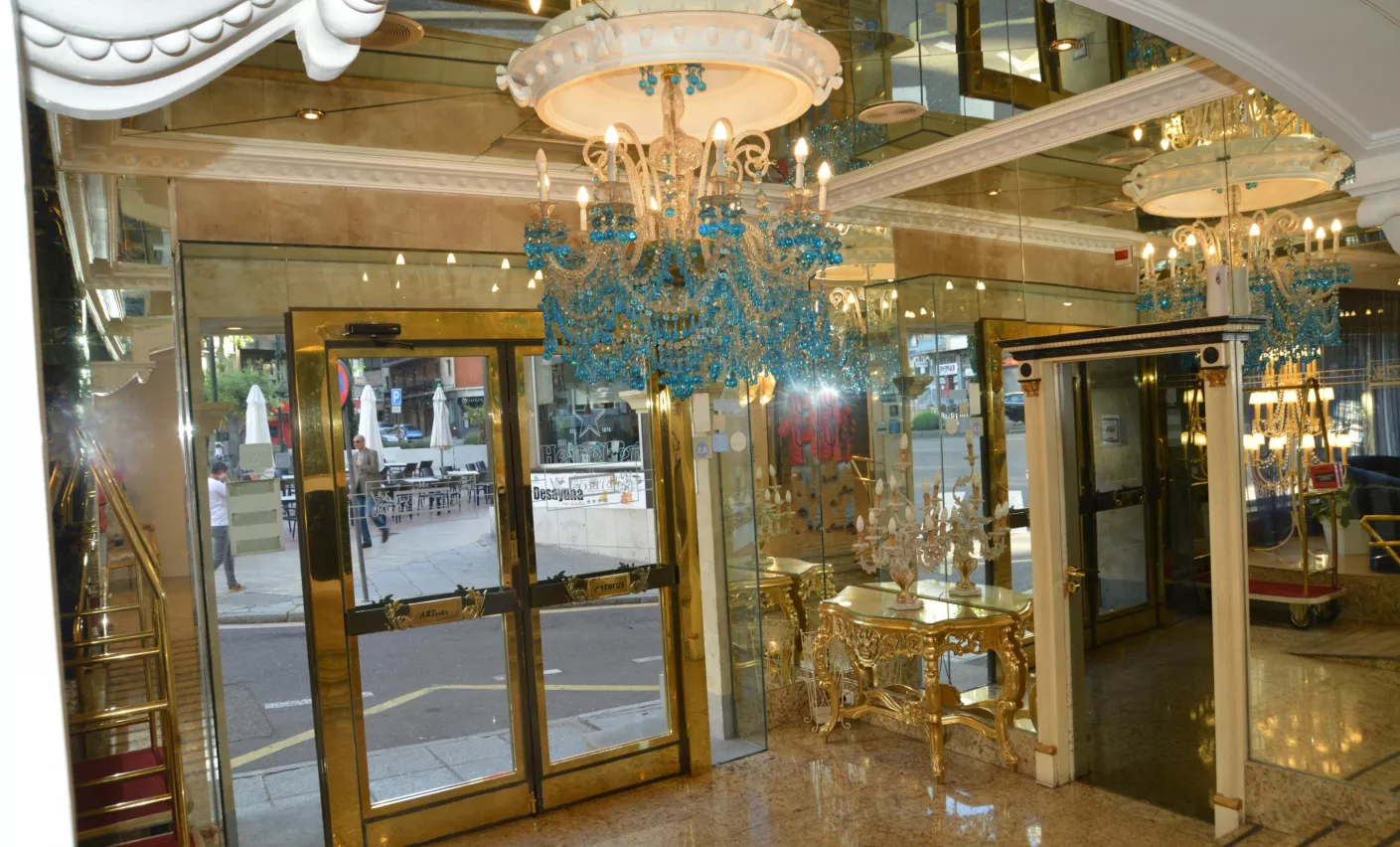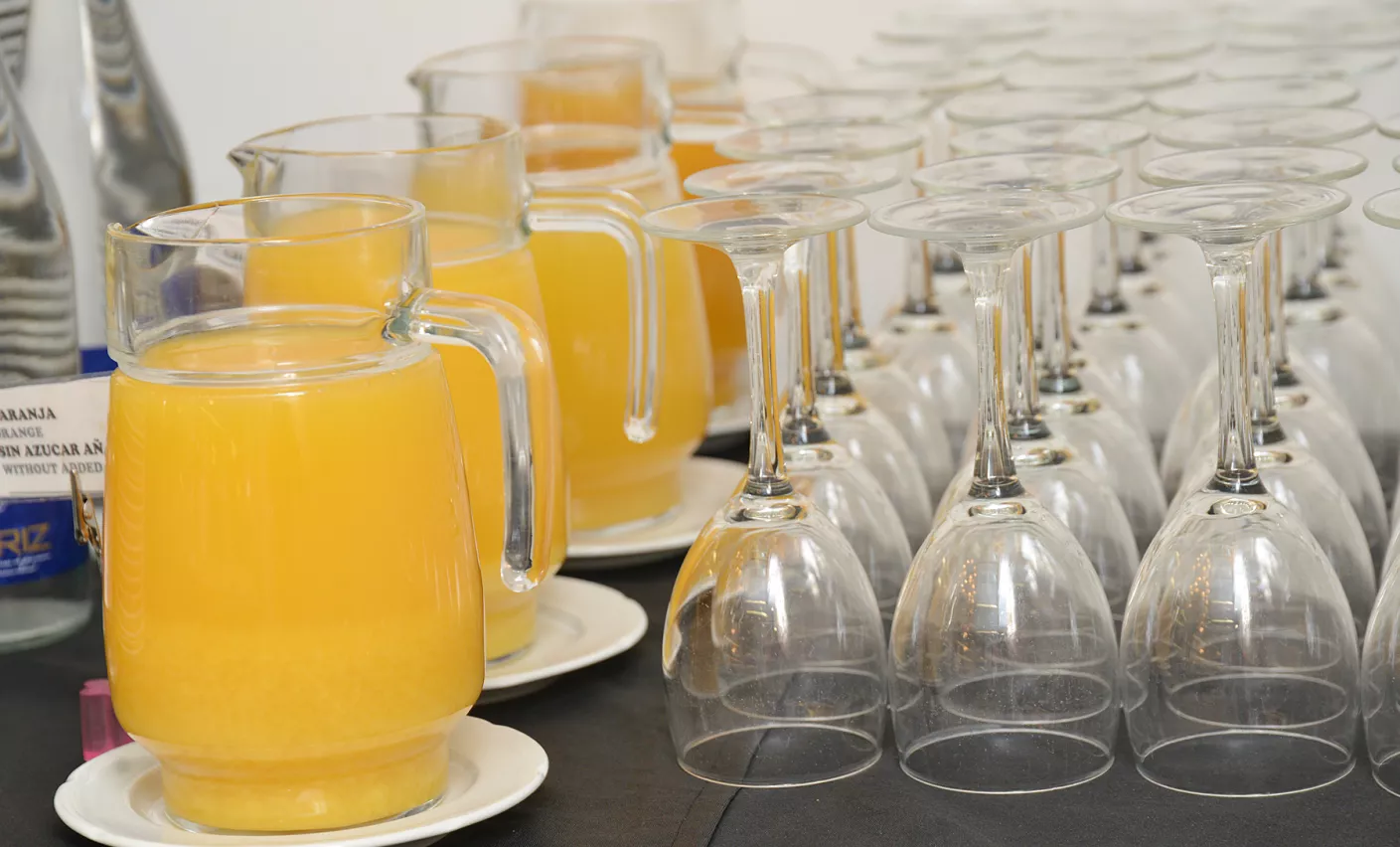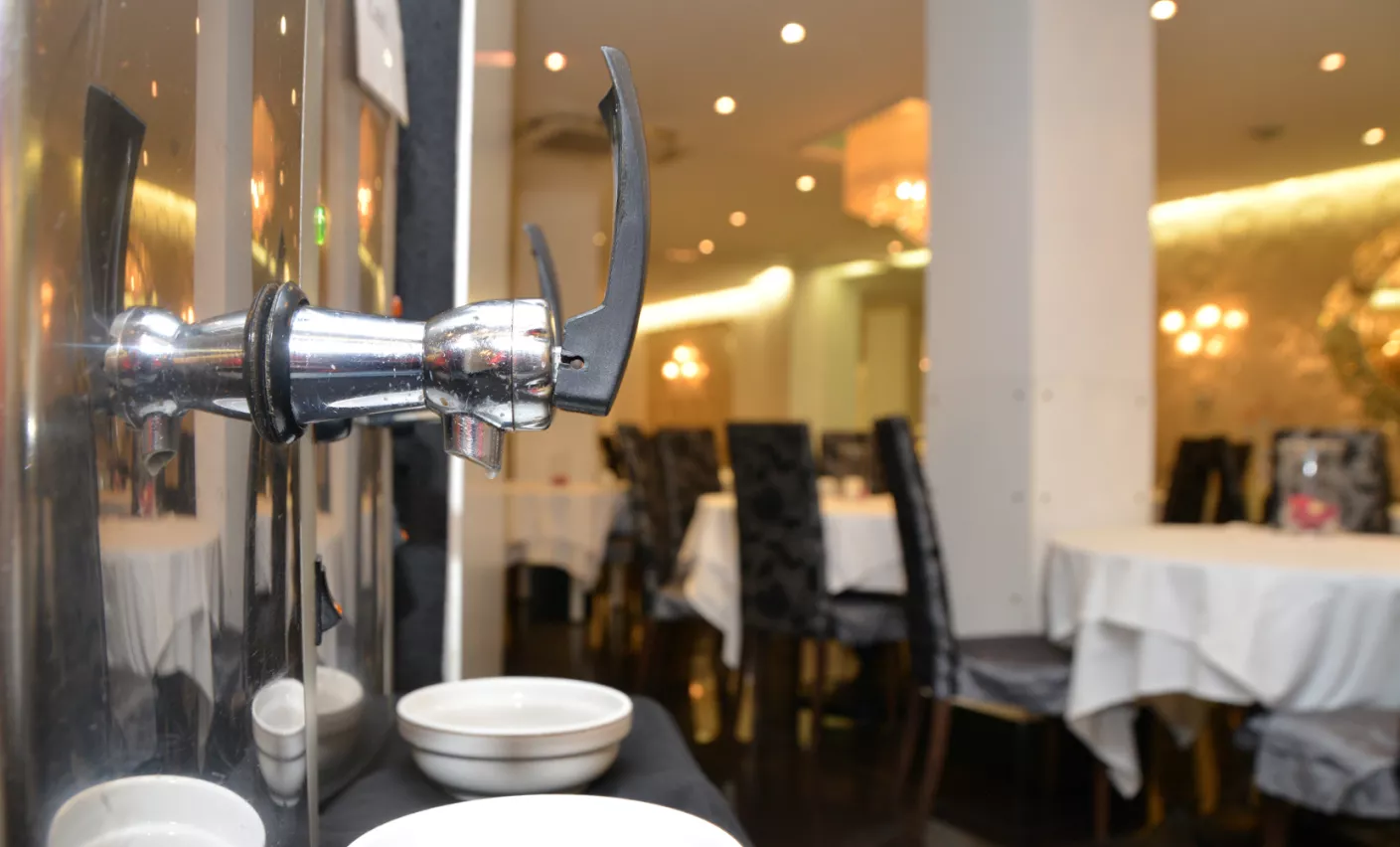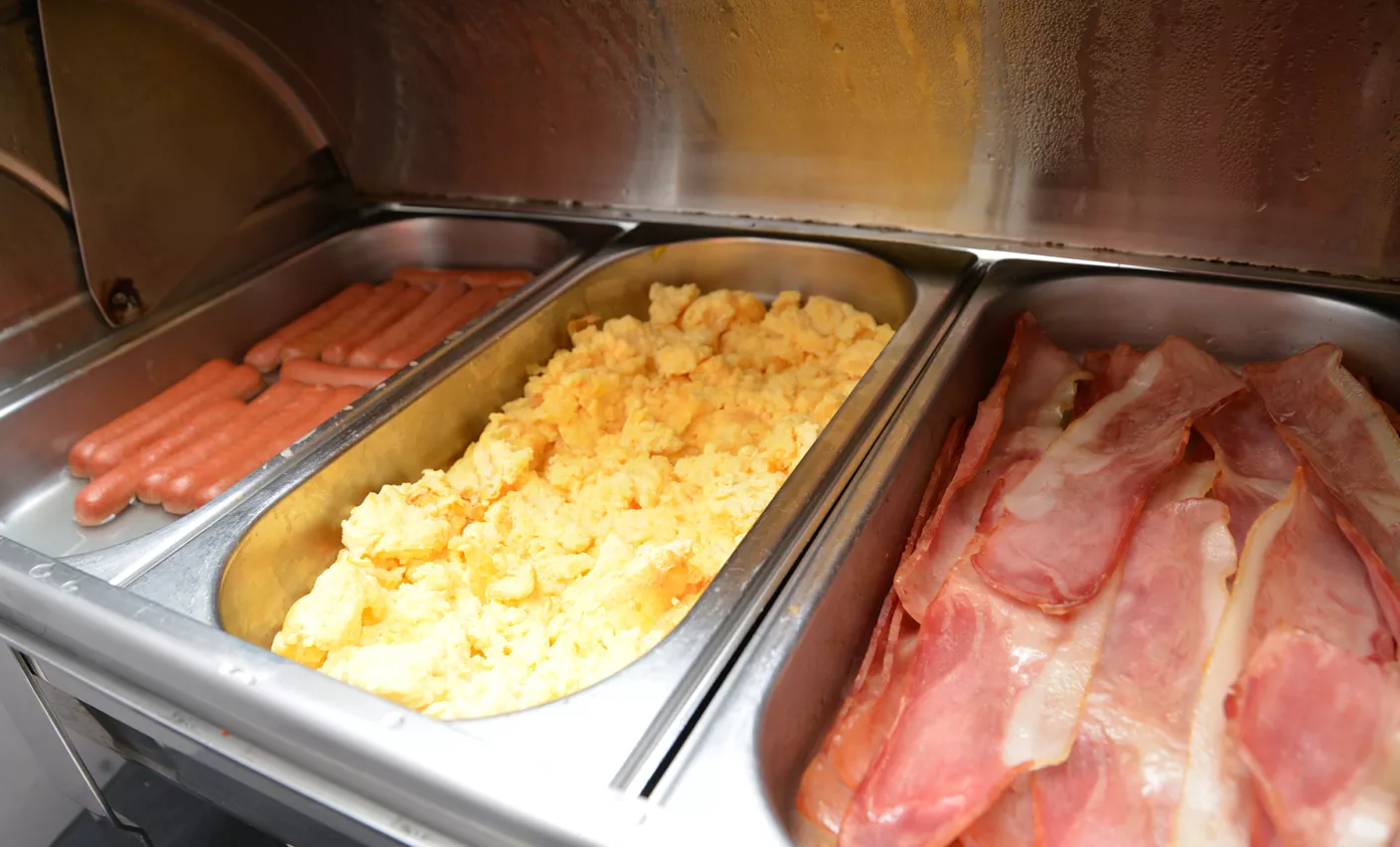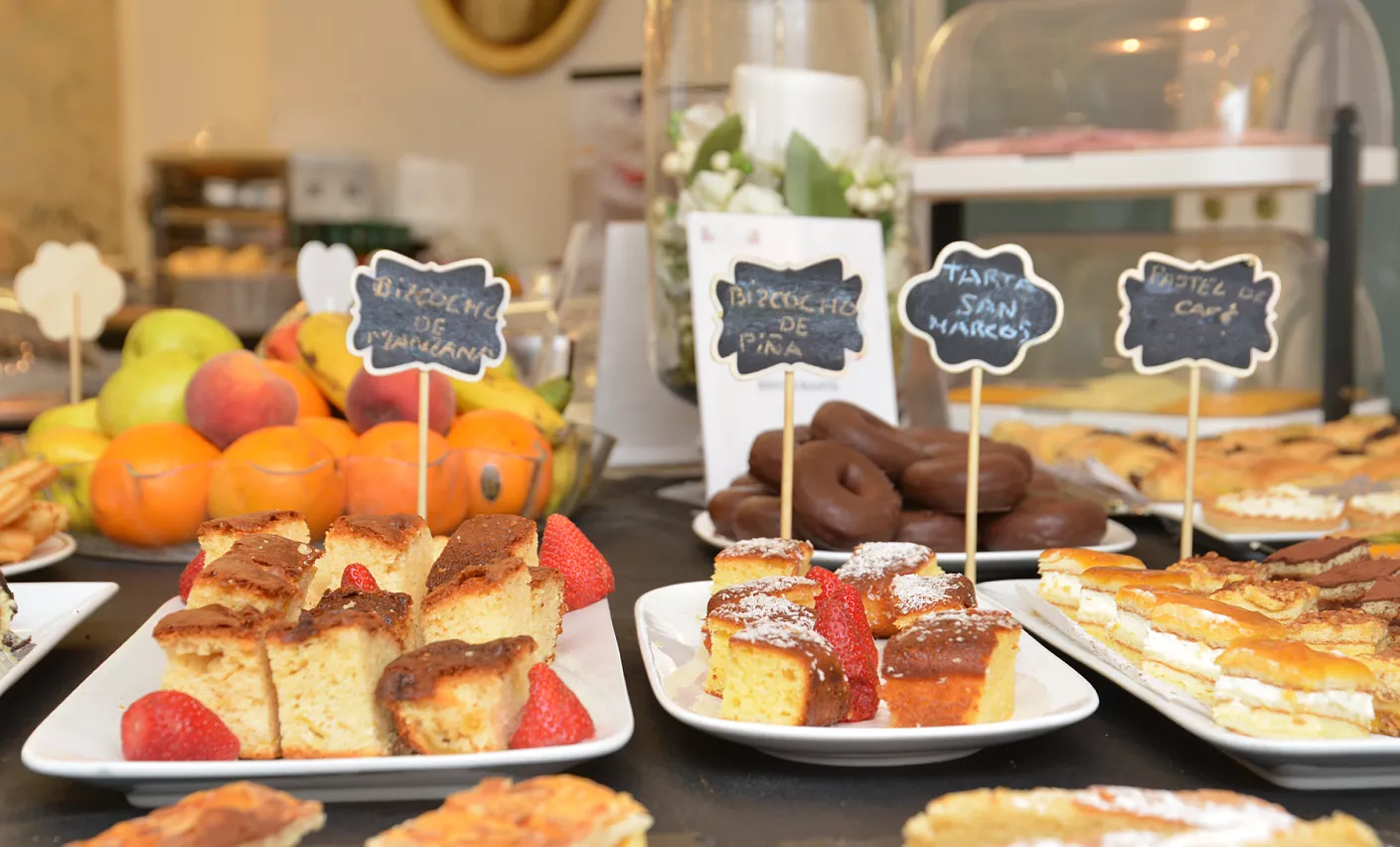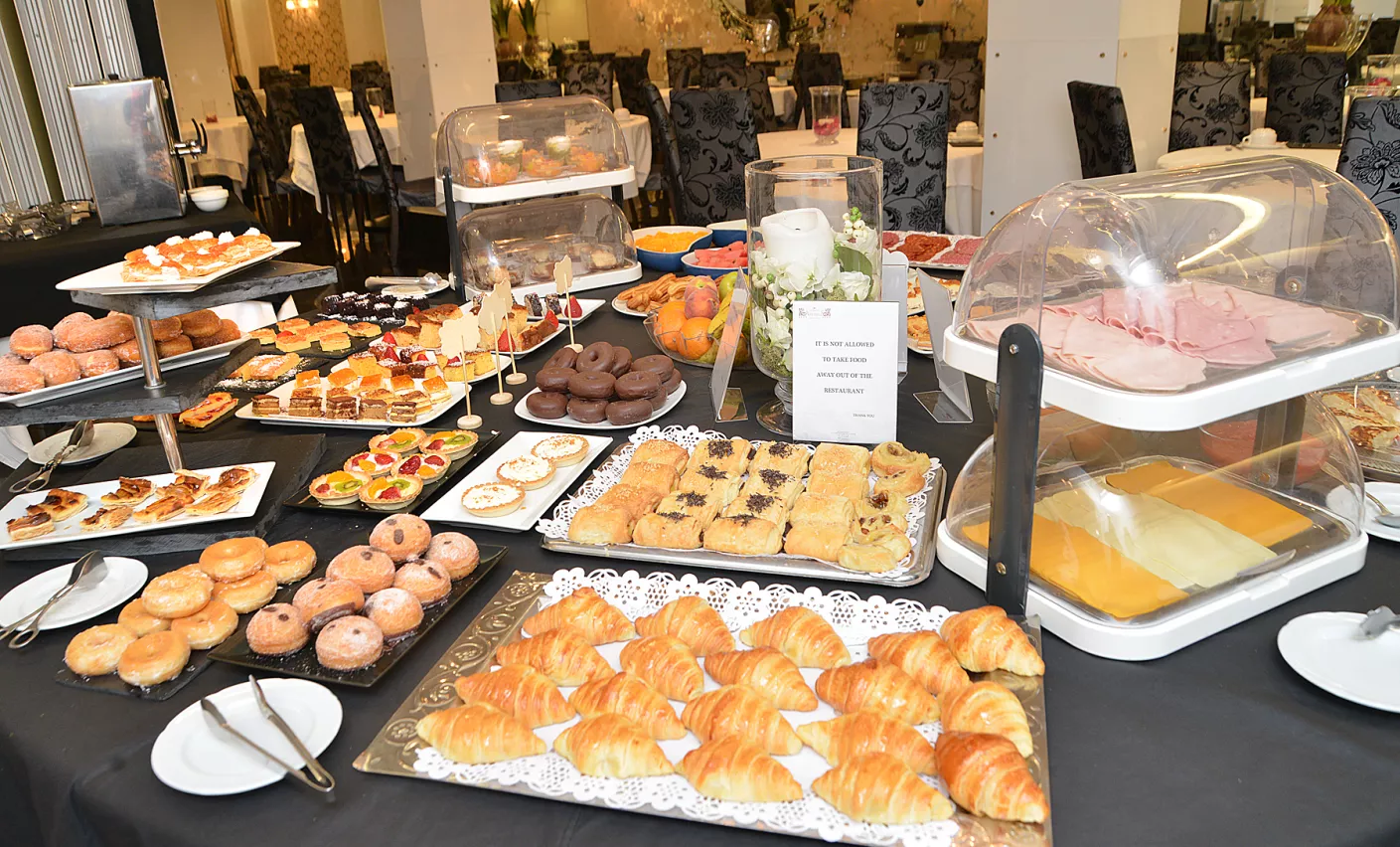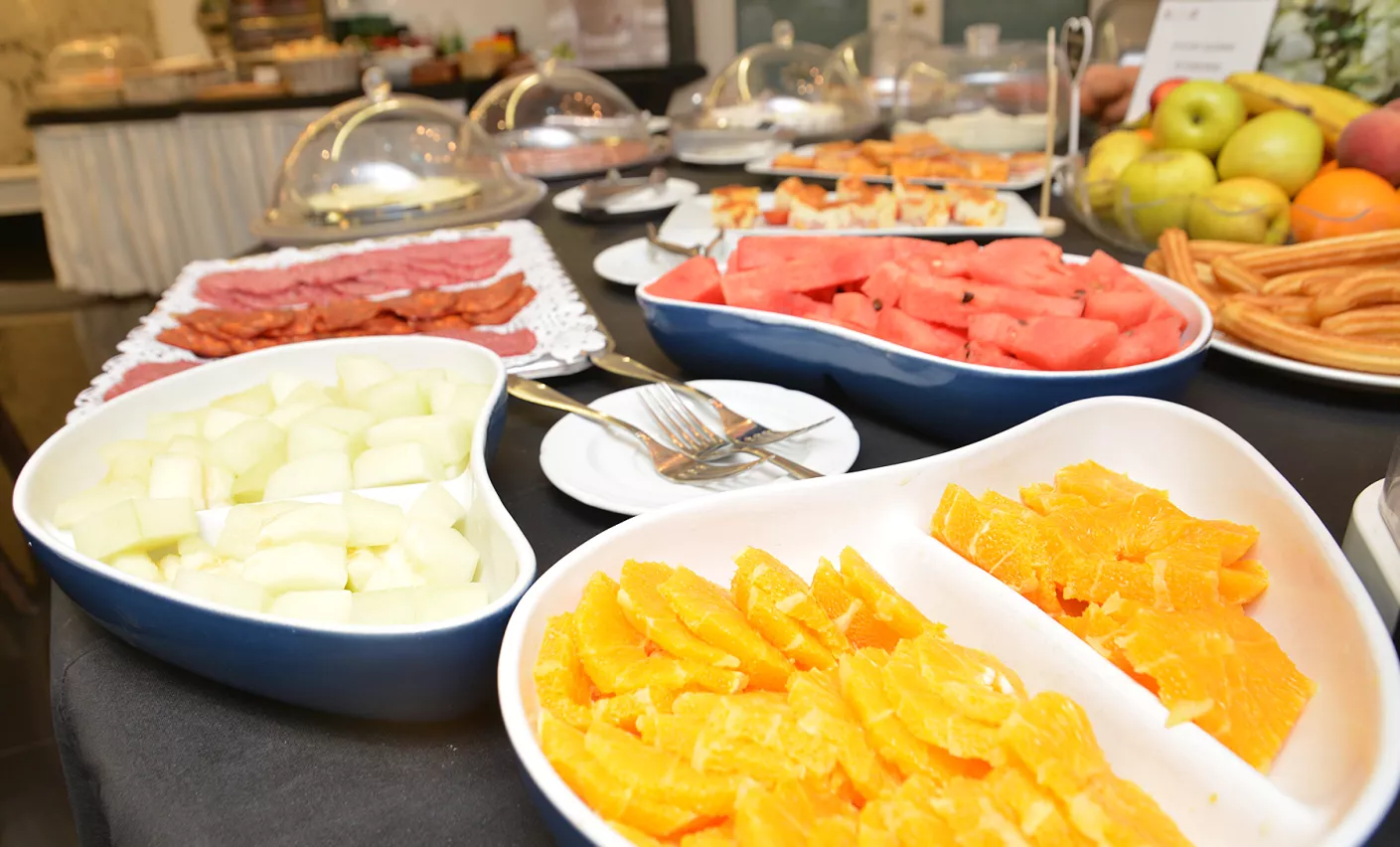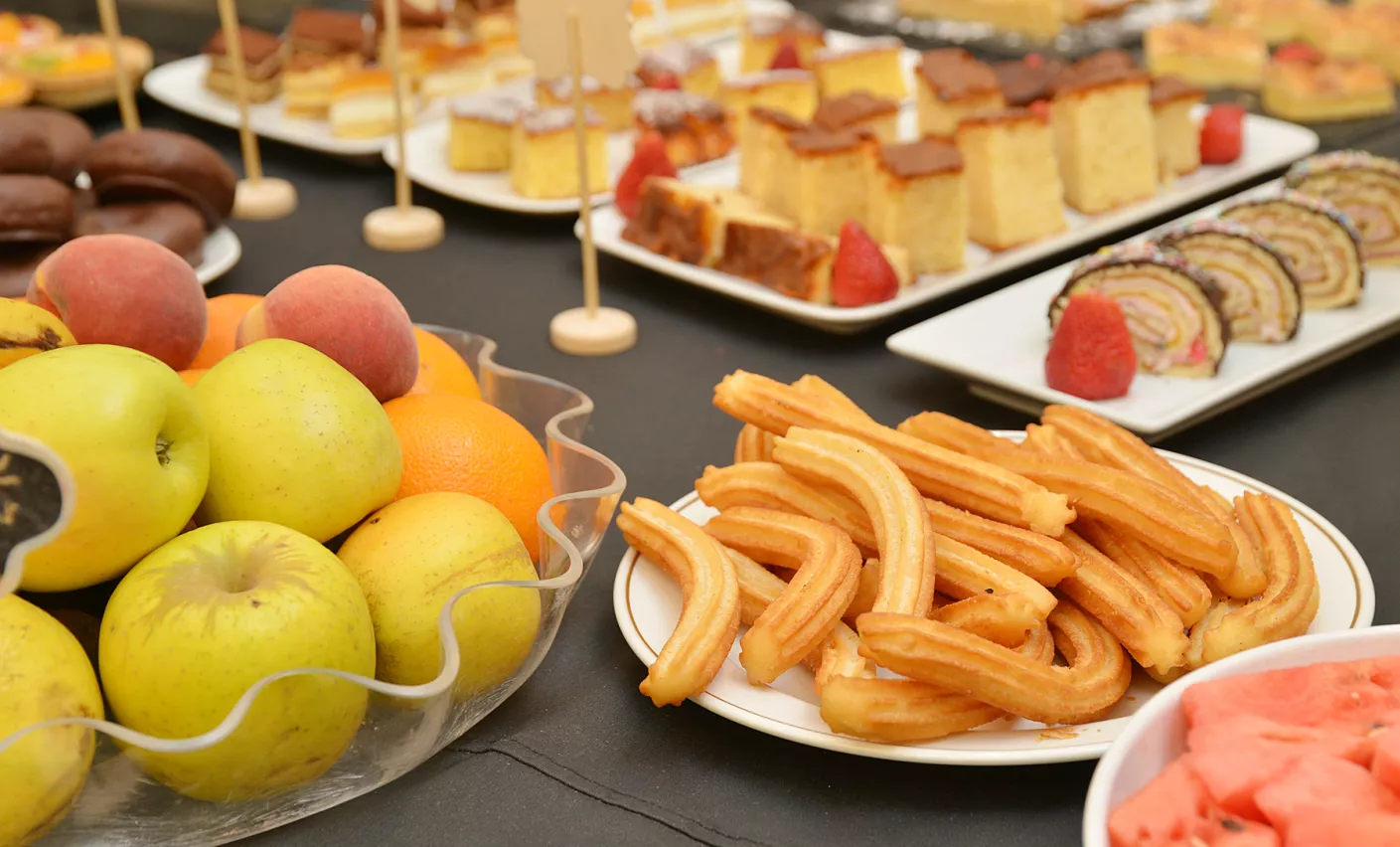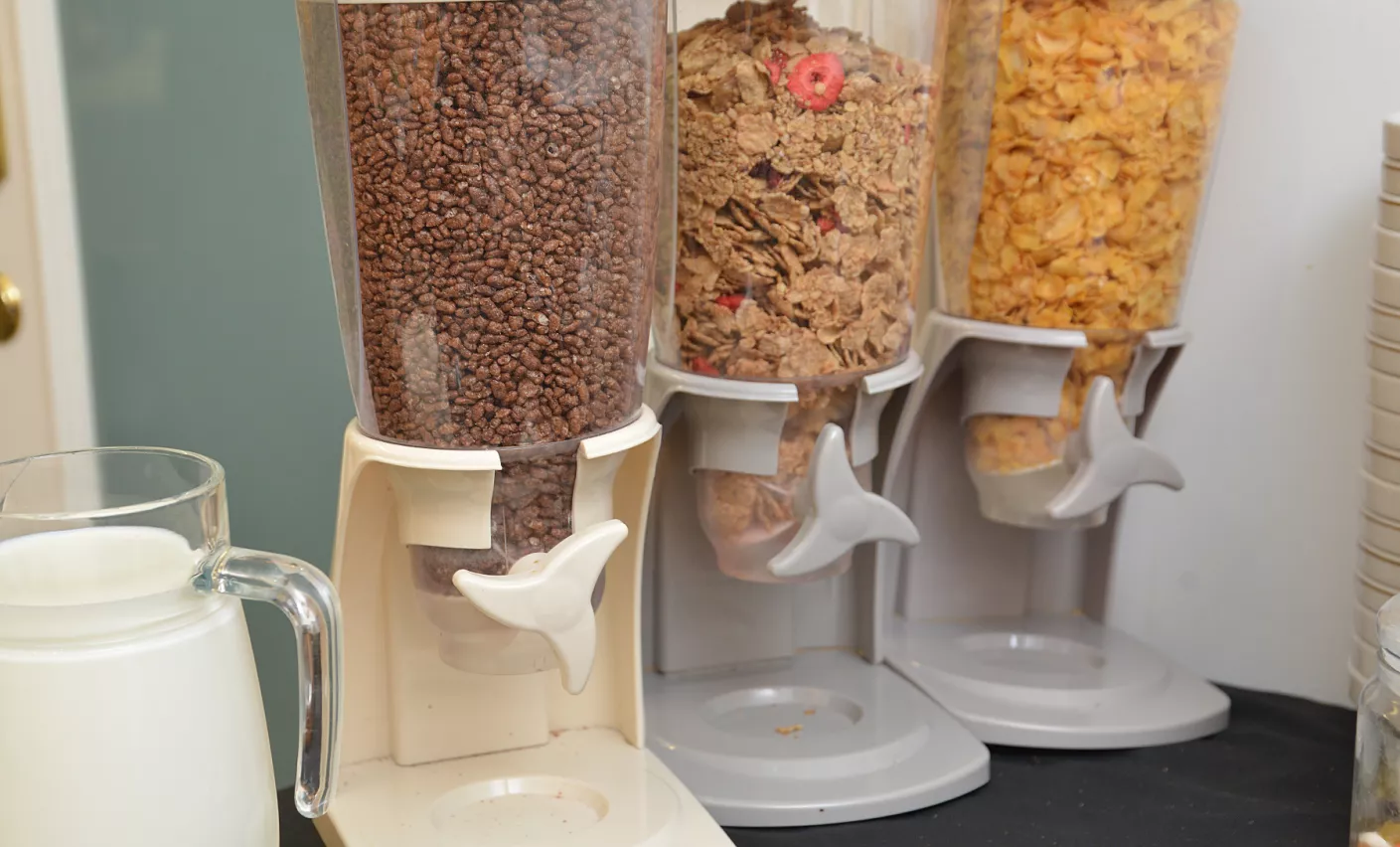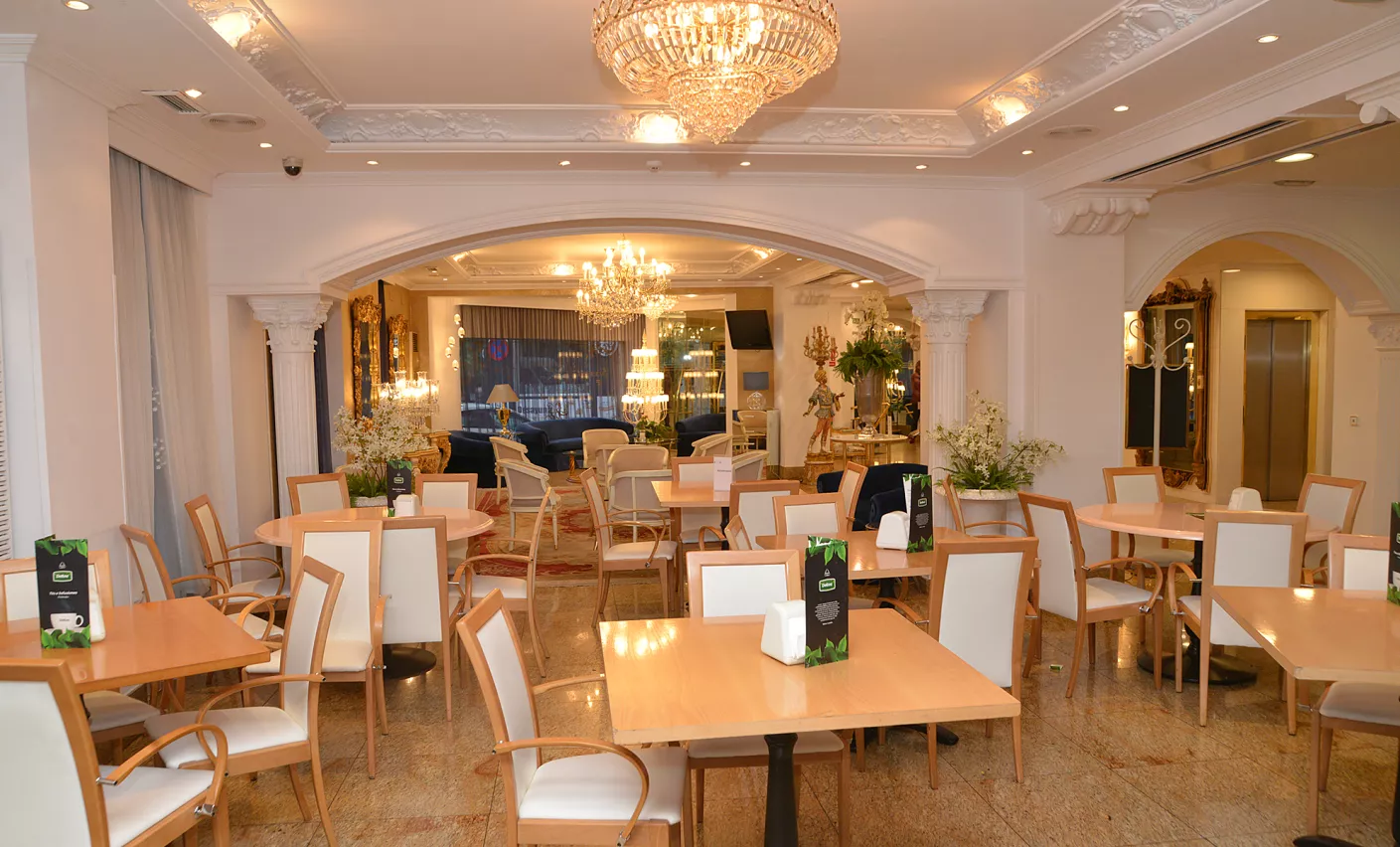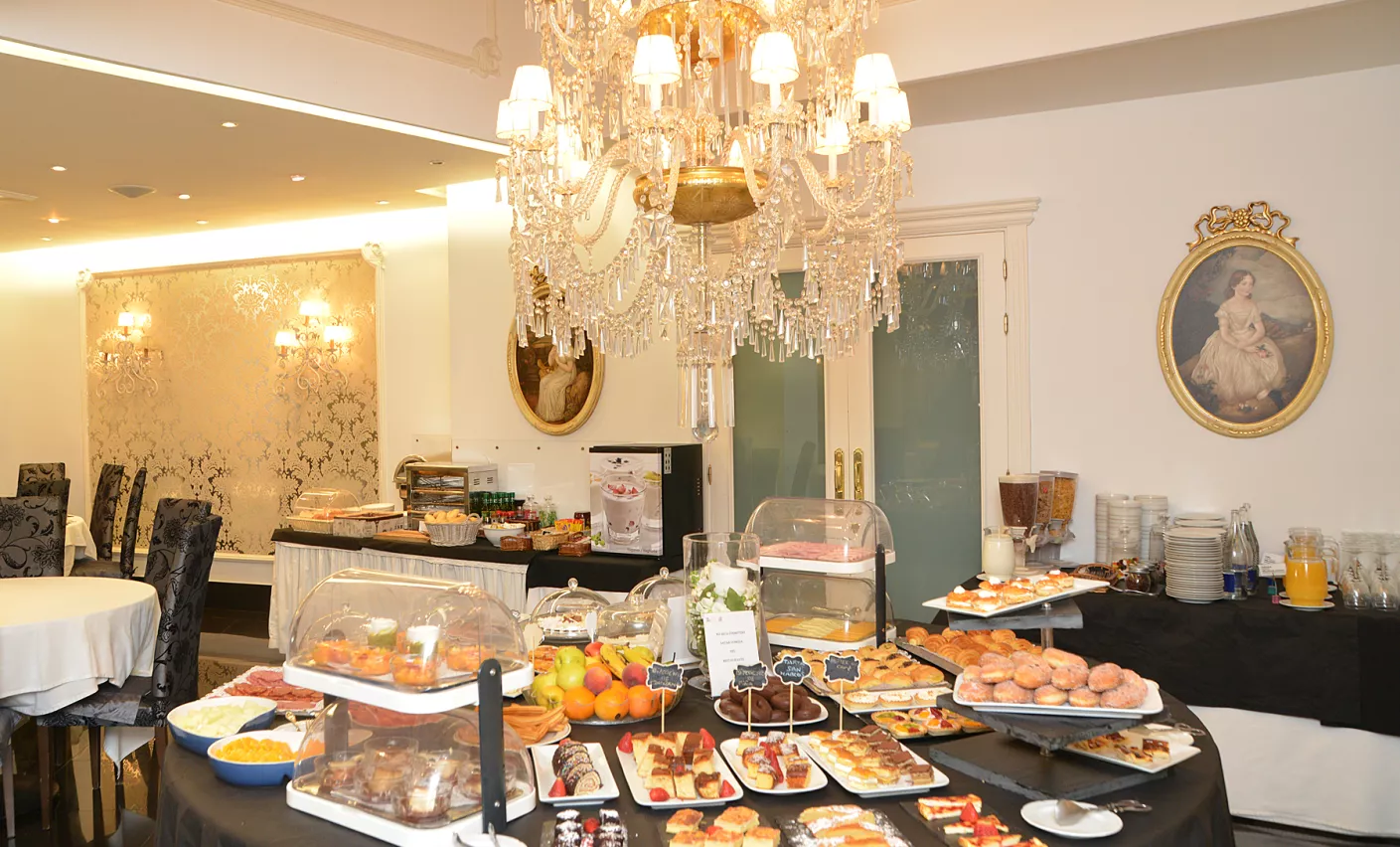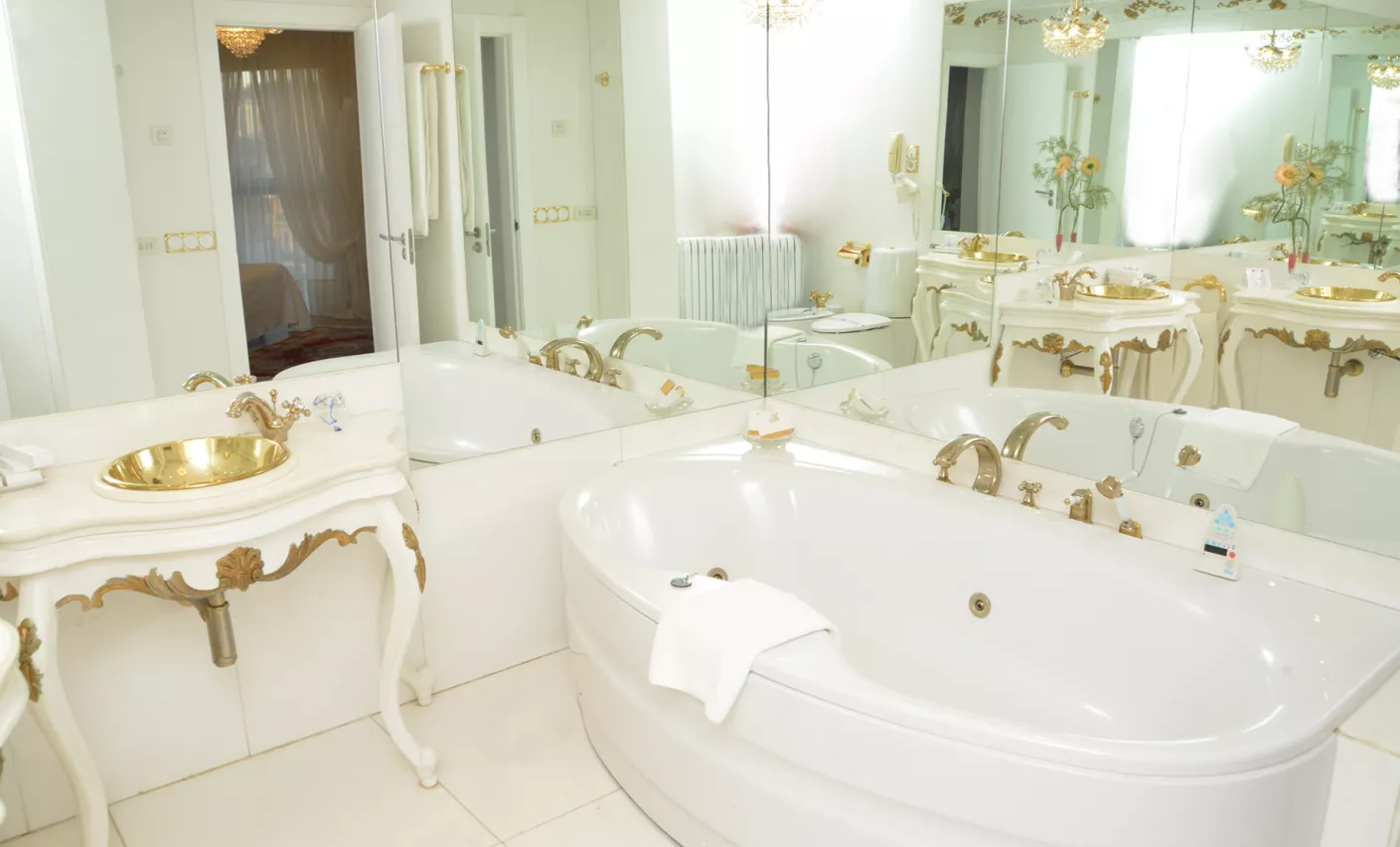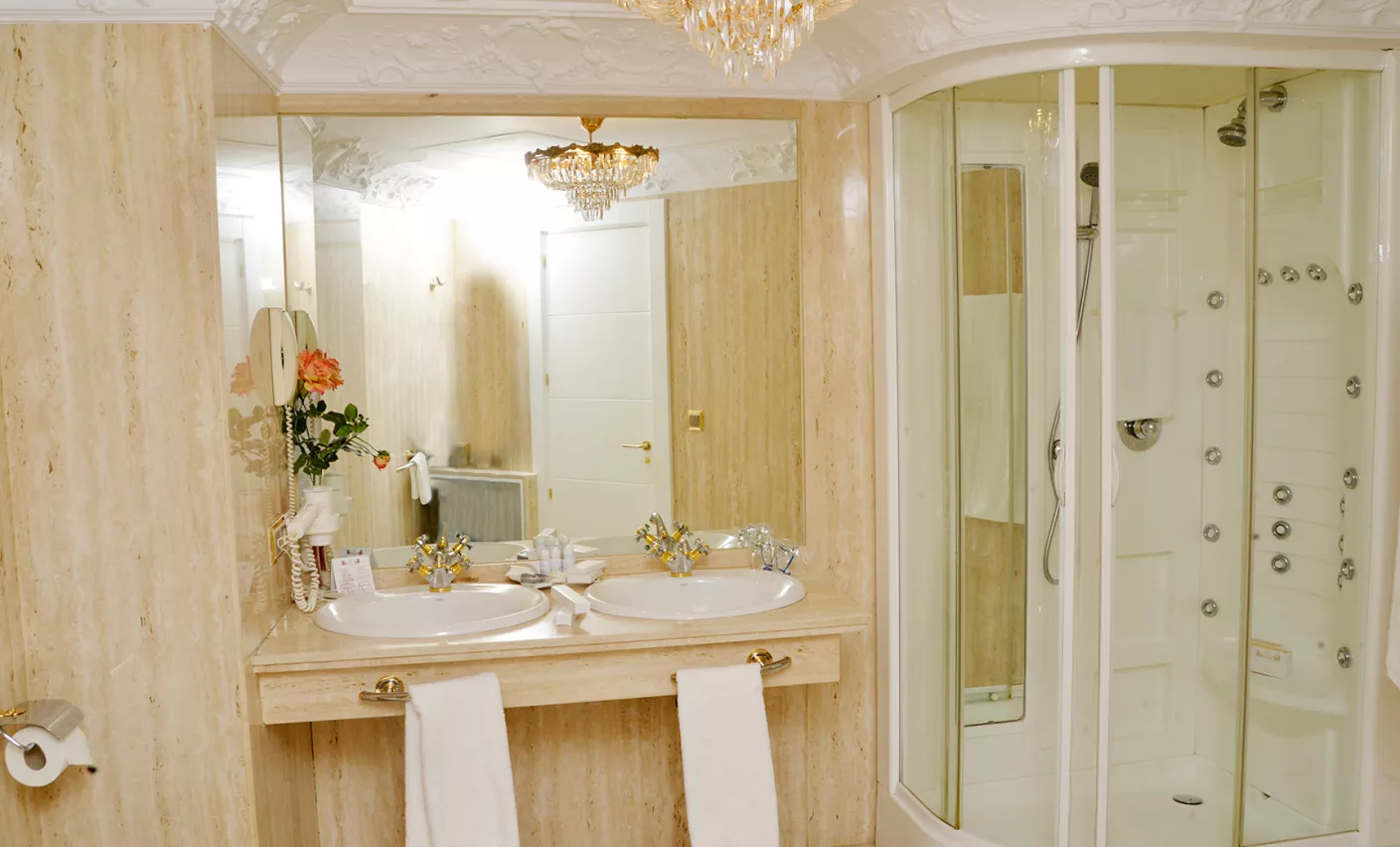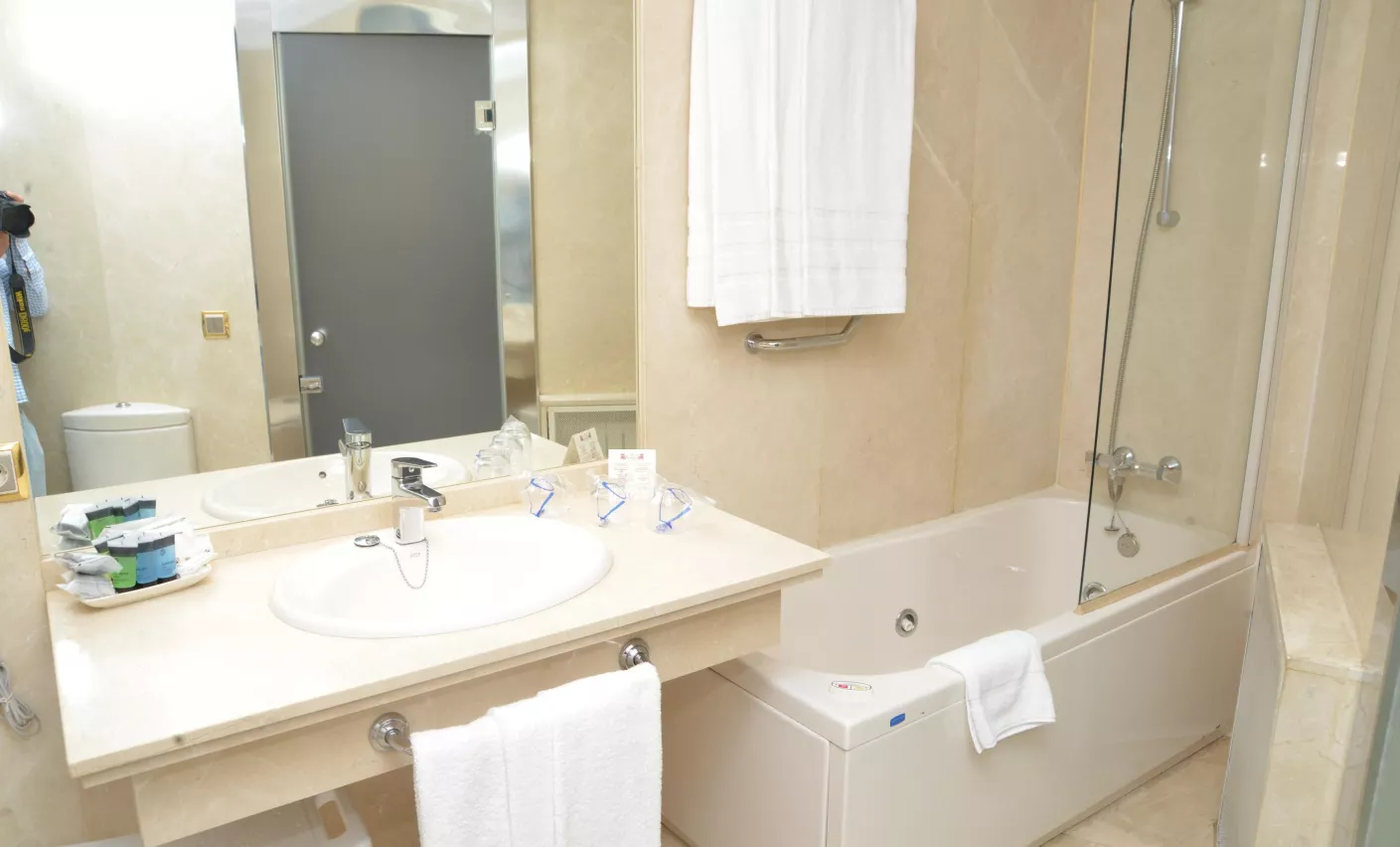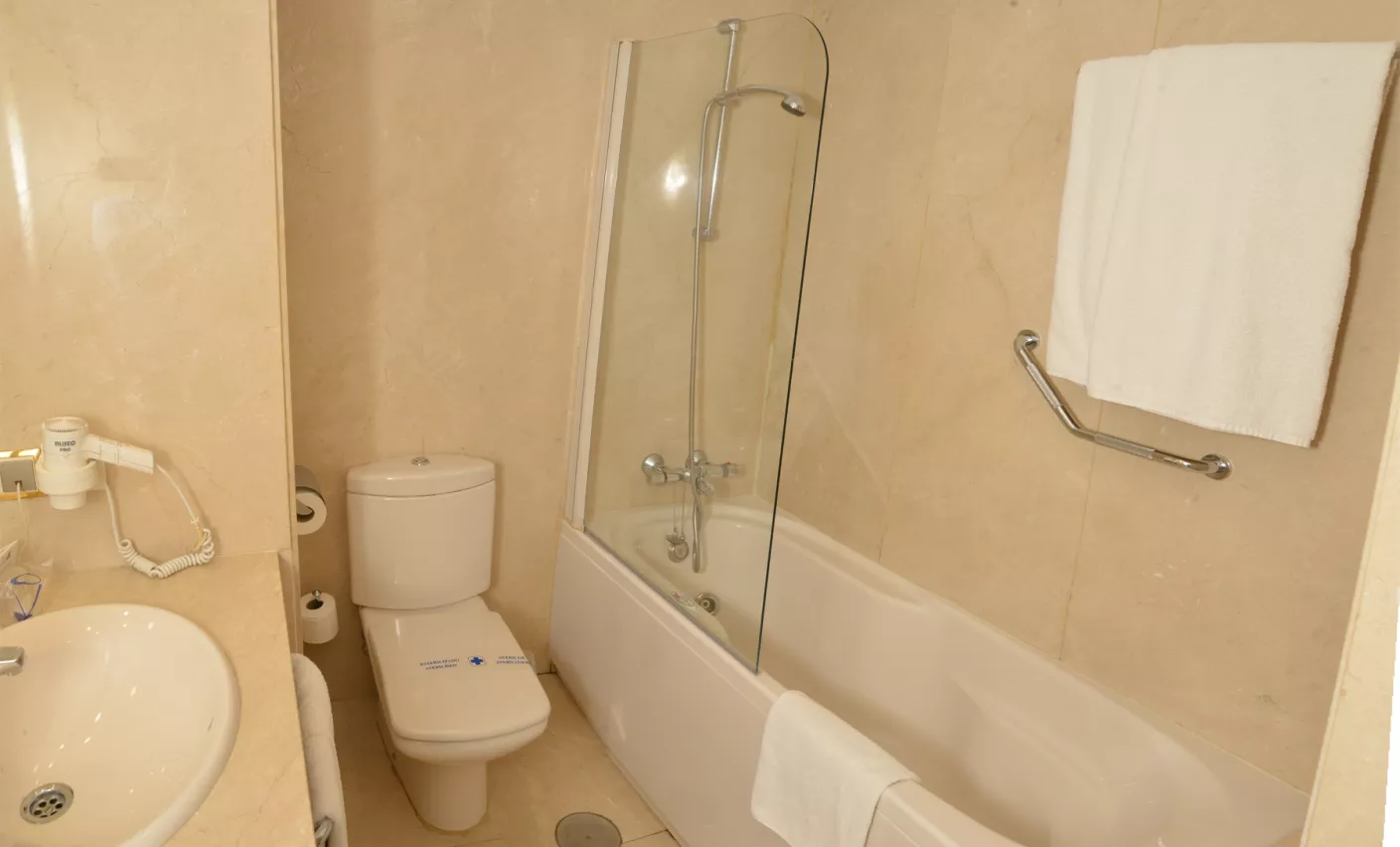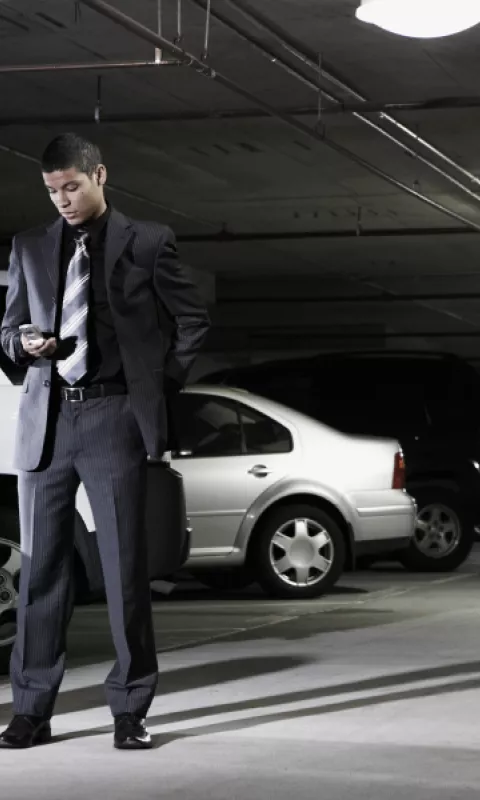 Parking
Do not worry about your car. For a small supplement you can park in a car park that we have arranged a few meters from the hotel.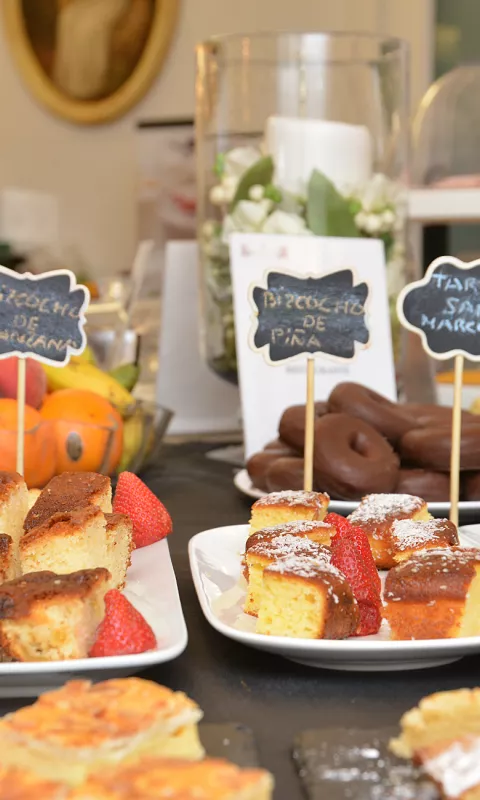 Breakfast buffet
Start the day with energy thanks to our breakfast buffet.
Key features
The Sercotel Artheus Carmelitas Salamanca puts at your disposal a wide range of complete services of a hotel in Salamanca to guarantee you a carefree stay.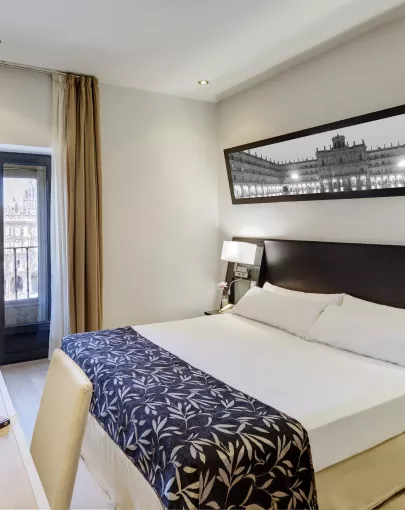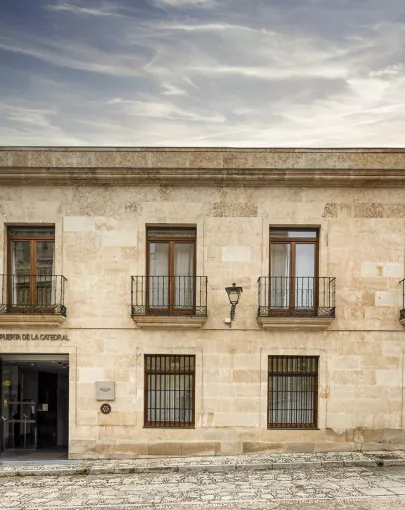 Frequently Asked Questions
What are the check-in and check-out times at Sercotel Artheus Carmelitas Salamanca?
You can check-in from 14:00 and you must check-out by 12:00. 
Is there a restaurant at Sercotel Artheus Carmelitas Salamanca?
Yes, there's a restaurant at the hotel. 
Does Sercotel Artheus Carmelitas Salamanca provide Wi-Fi? Is it free of charge?
Yes, there's free Wi-Fi access throughout the hotel. Log on and browse. 
What accessibility measures does Sercotel Artheus Carmelitas Salamanca take to assist people with reduced mobility?
We have rooms adapted to people with reduced mobility. The hotel's communal areas can also be accessed by people with reduced mobility.
Does Sercotel Artheus Carmelitas Salamanca provide Room Service?
Yes, Room Service is available.
Are there fridges and/or minibars in the rooms at Sercotel Artheus Carmelitas Salamanca?
Yes, all the rooms have a minibar.
What kind of breakfast is served at Sercotel Artheus Carmelitas Salamanca?
We offer free buffet breakfast.
Is there a cafeteria at Sercotel Artheus Carmelitas Salamanca?
Yes, the Sercotel Artheus Carmelitas Salamanca has a cafeteria.
Can I stay at Sercotel Artheus Carmelitas Salamanca with my pet?
We're sorry, but pets aren't allowed at the hotel.
Does Sercotel Artheus Carmelitas Salamanca provide parking facilities?
Yes, the hotel has a car park that costs €17 per day. You can only book a parking space from the reception team when you arrive at the hotel.