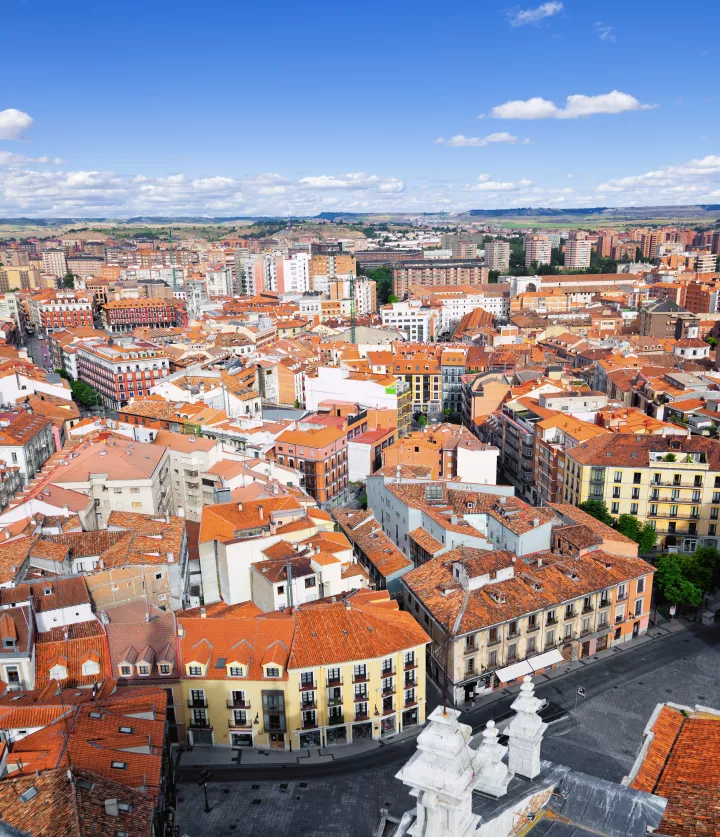 Hotels in Valladolid
Search your hotel or destination
Valladolid: an open-air museum... with unexpected surprises!
It's known as "classic", and rightly so: Valladolid, the residence of kings, is one of the cities that best preserves its grandeur in all of Spain, so that it could almost be considered a great open-air museum.  
The city is comfortable and manageable, and has a quality of life higher than most. So it's the ideal getaway to soak up the beauty and history, yes, but also to relax and even take a dip on the beach!  
But let's take it one step at a time: your tour will begin, of course, in the Plaza Mayor, the heart of the city. It is considered to be the oldest of all those existing in Spain, and is practically intact.  
There, locals gather, but also tourists who are lucky enough to stay in hotels in Valladolid near the Plaza Mayor. After all, all the city's roads seem to begin and end here, under its charismatic arcades. 
Near the square you will find Campo Grande, the centre of bourgeois and nineteenth-century Valladolid, a beautiful romantic garden of more than 115,000 square metres where you can let yourself be carried away by the scent of the tall trees and the rustle of the leaves underfoot. Losing yourself in its bucolic charm is almost like travelling back in time!  
A stroll through the city is best started from the hotels in Valladolid city centre 
When it comes to visiting a city with as much artistic and historical heritage as Valladolid, it is crucial to be well located. For this reason, it is ideal that you stay in one of our hotels in Valladolid, so that you can stop whenever you need to get your strength back and continue your walk.  
A visit to the city's cathedral alone will take you quite a while. The monument, designed by the great Juan de Herrera, retains its majesty despite... not being finished due to lack of funds!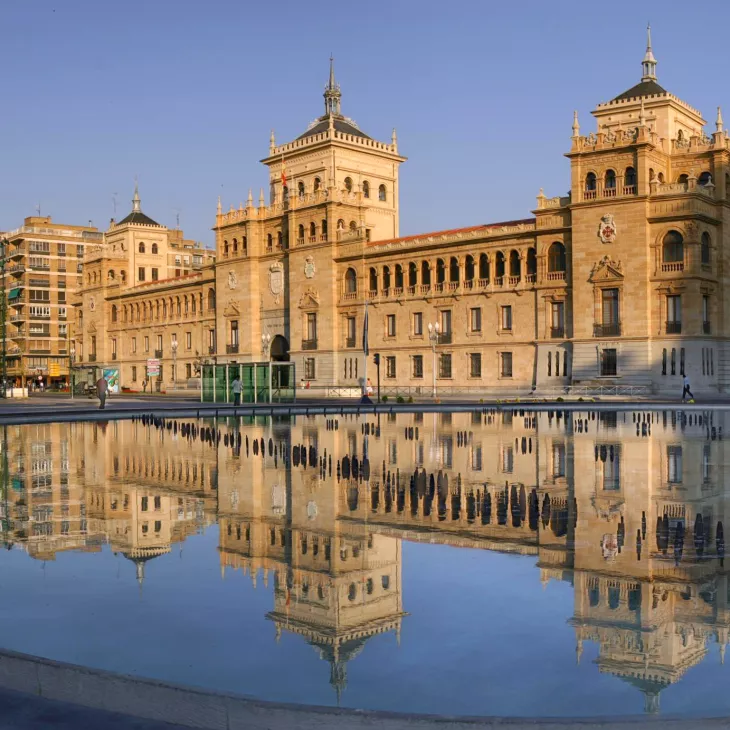 Hotels in Valladolid with breakfast included: the best way to start a day full of emotions
By the way, did you know that Miguel de Cervantes lived in Valladolid for a while? Yes! The author of Don Quixote lived in this beautiful city and to honour his stay a statue has been dedicated to him in the pleasant Plaza de la Universidad. You will also find a museum in his former home, the only one of the writer's houses that remains in the whole country. 
It's easy to run out of breath just listing the long list of must-see sights this city has to offer. Therefore, we encourage you to book one of our hotels in Valladolid with breakfast included to start each day with energy.  
So, in the morning, you'll be able to enjoy such important centres as the National Sculpture Museum, which occupies three of the most important buildings in the historic centre, as it deserves.  
The site houses Renaissance and Baroque masterpieces by artists such as Berruguete, Juan de Juni, Gregorio Fernández, Andrés de Nájera, Pedro de Mena...  
And yes, the moment you've been waiting for has arrived: the moment when we explain to you what it means that Valladolid has a beach. OK, it doesn't exactly have access to the sea, we're talking about the "Pisuerga beach" (that's what the locals call it), a sandy area on the riverbank with showers, public toilets and even a kiosk.  
There you can relax like a local before continuing on your way to the Plaza de la Coca, where you can sample some of Valladolid's most famous pinchos. Well, that's actually where your night of tapas will begin, which can continue indefinitely, hopping merrily from bar to bar all over the city.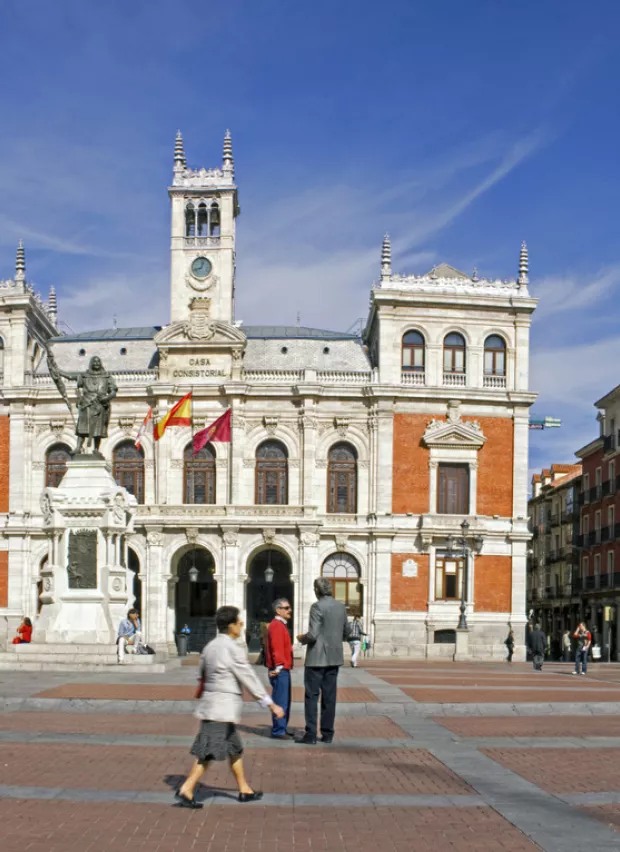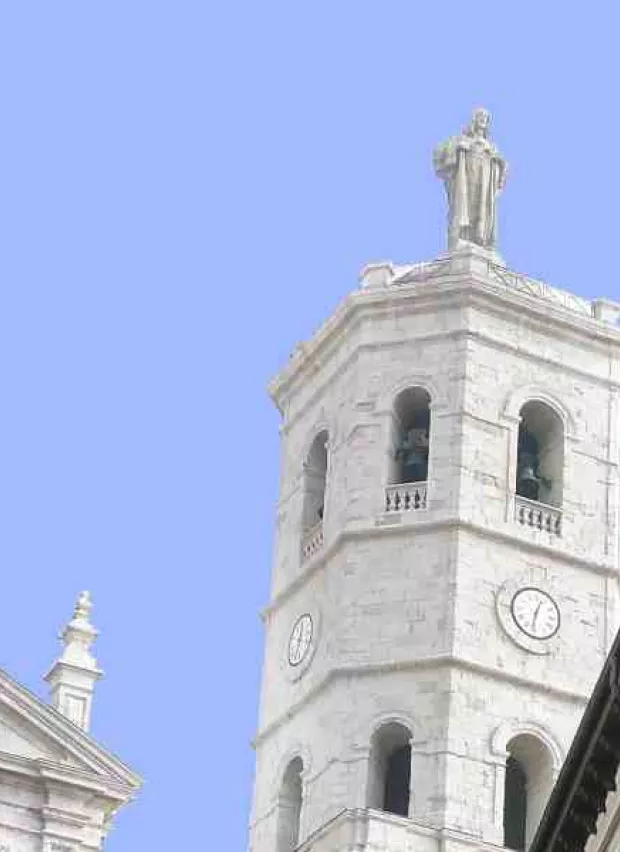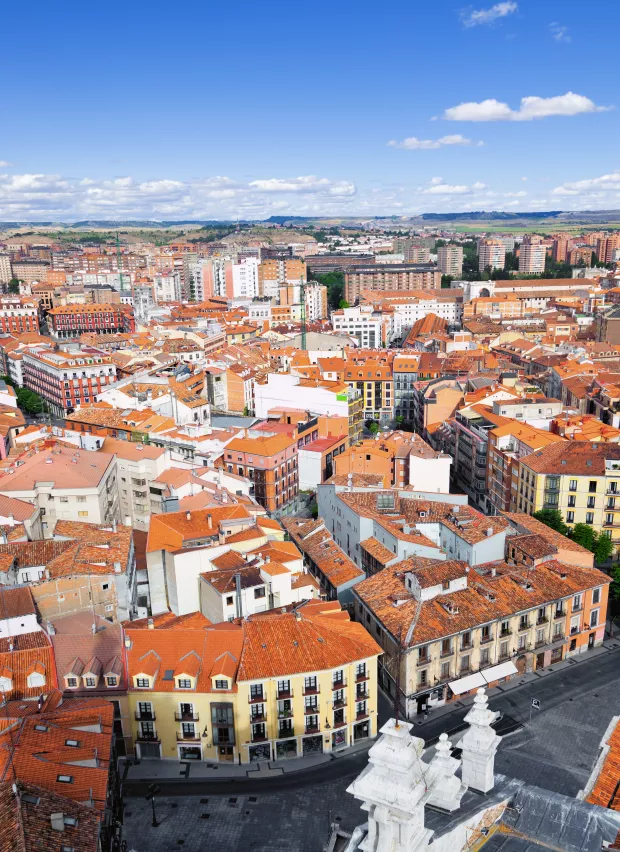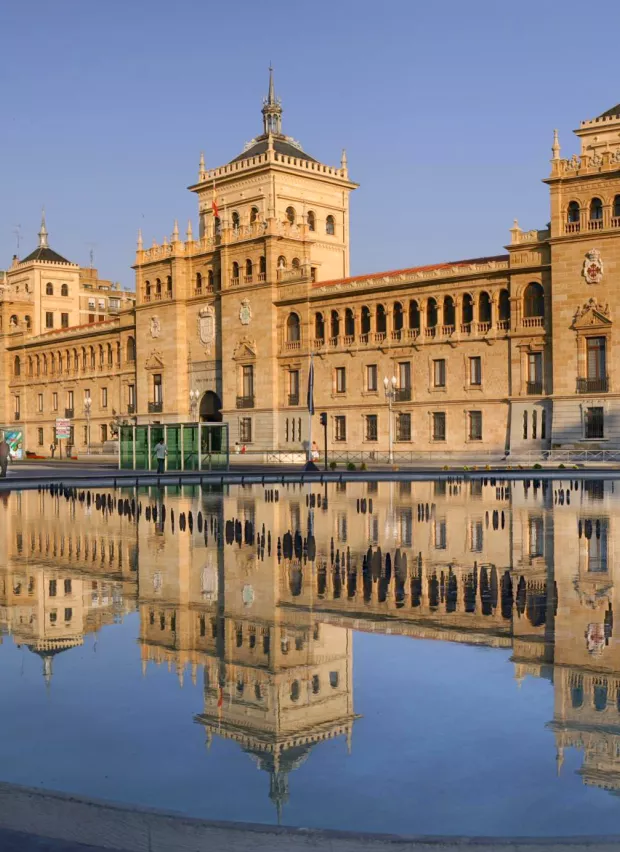 Frequently asked questions about hotels in Valladolid
How much is a hotel in Valladolid for this weekend?

The average price for a hotel room in Valladolid this weekend is 130€ per night. For those looking for a more sophisticated level, suite rooms are available at 160€ per night.
 
How much is a hotel in Valladolid for tonight?
The average price per night for a hotel reservation in Valladolid is 100€ per night. Opting for a higher category room for more comfort increases the price to 130€ per night.
Which hotels in Valladolid are recommended for families?
Which hotels in Valladolid accept pets?
Which hotels in Valladolid are recommended for couples?