Hondarribia, Spain
Sercotel Jauregui
Search your hotel or destination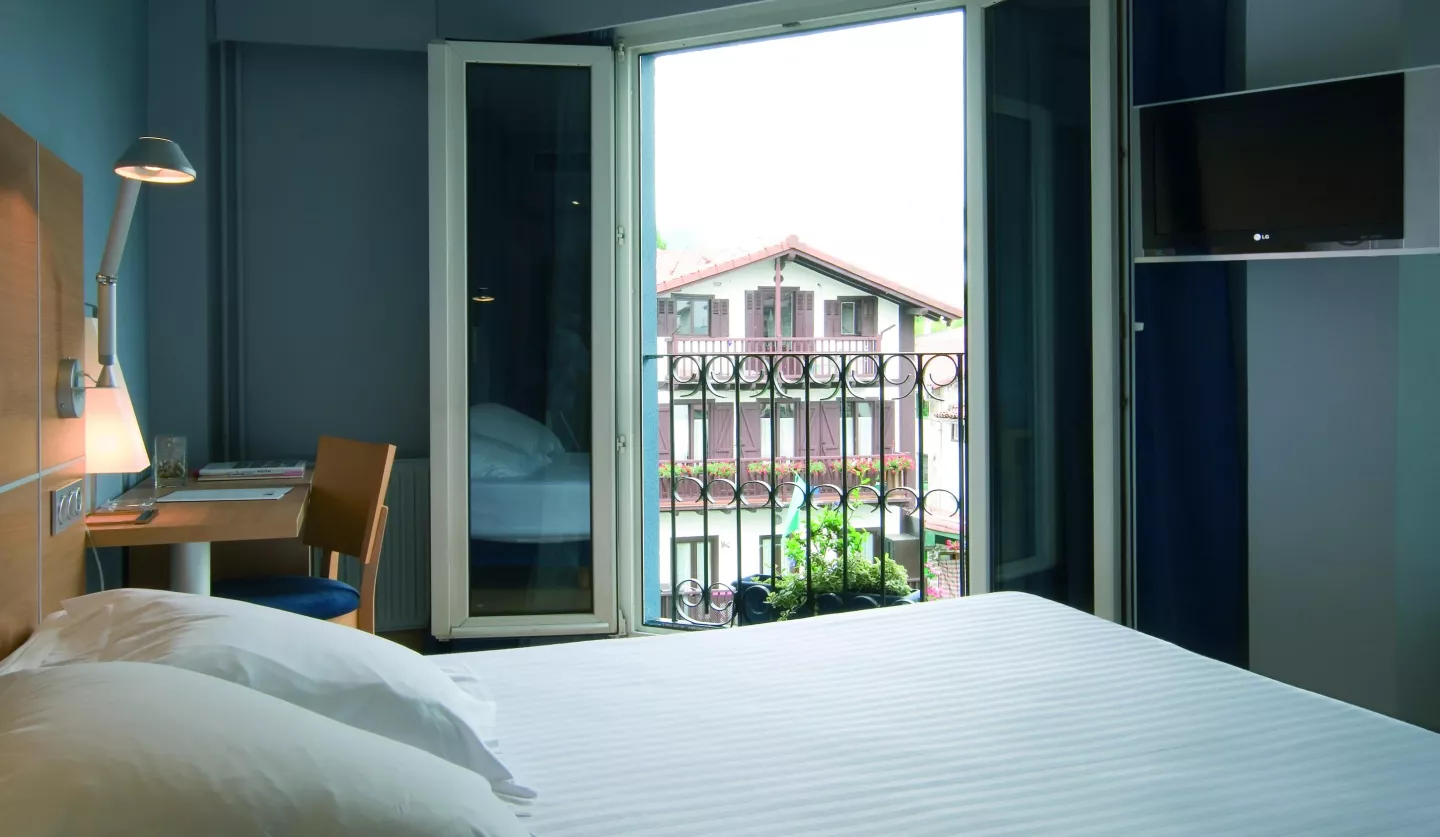 Happiness in Hondarribia by the sea
Our Sercotel Jauregui hotel is located in the Marina district, in the centre of beautiful Hondarribia, just a couple of minutes from the beach and the port. Without a doubt, it is the perfect place to put on your backpack and set off to explore the beautiful French coast or the spectacular valleys of the Navarre Pyrenees. 
Our hotel Jáuregui has 42 single, double and triple rooms, and 11 spacious apartments suitable for four, five and six people. All are soundproofed and have beautiful views of the old town. In addition, thanks to their versatility, they allow us to adapt to the needs you have on each trip.  
The proof is in the detail. An example? Our pillow menu. It's there because we want you to have the rest you deserve, and that means not missing yours. If you have any questions, stop by reception, help yourself to some fresh fruit and take the opportunity to talk to our staff. They are experts in making your life easier and your trip unforgettable. 
We sense that your joy starts with a full stomach. That's why a visit to our restaurant is an absolute must in Hondarribia. With a marine theme, as it could not be otherwise given its proximity to the Bay of Biscay, here we serve delicious pintxos, as well as various typically Basque dishes.  
Although if what you fancy is a light snack, our Sercotel Jáuregui hotel has a bar-cafeteria, where we always have tasty snacks and a variety of drinks. We know, you will probably choose this option if you are one of those who have started the day with our buffet breakfast. It's impossible to resist its charms. 
In our warm, cosy and well-kept three-star hotel, everything is easy, smooth and practical. About making your life easier, remember?  
In fact, just 100 metres from our door, you will find our indoor car park. We also have a gym service so that you don't neglect your sporting routine even on holidays.  
And, of course, if you come to Hondarribia for business or if you are looking for an idyllic place to hold that special event, our Sercotel Jáuregui is also the place you are looking for. Yes, we also have two rooms with everything you need to set up your celebration and we also offer a coffee break service and sweet and savoury snacks. 
Find your room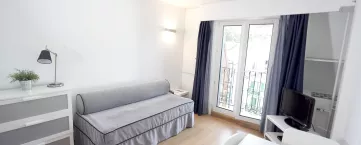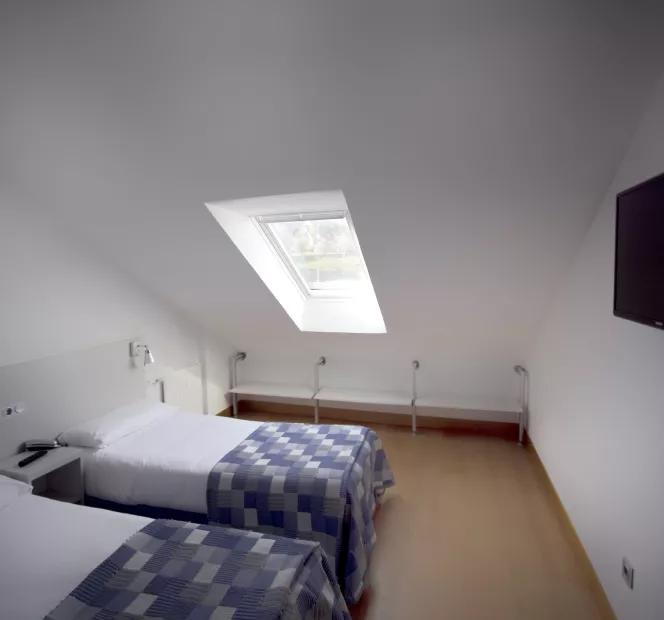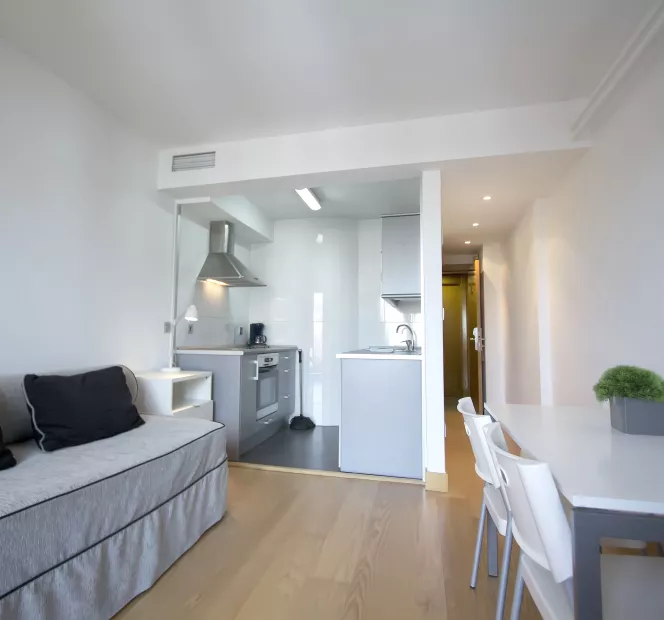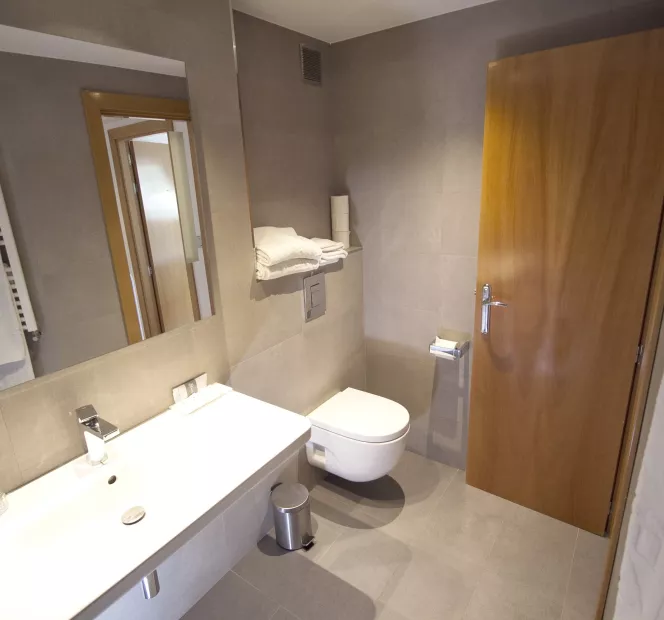 Classic Apartment
Everything you could possibly need, available in one place. This is what the apartments for four people at Hotel Jáuregui offer, ideal for families and groups of friends. They have a living room, a bedroom, a bathroom and a fully equipped kitchen. 

Complies with Local/State/Federal fire laws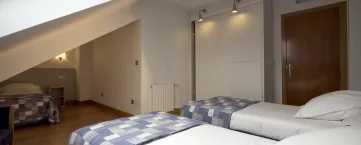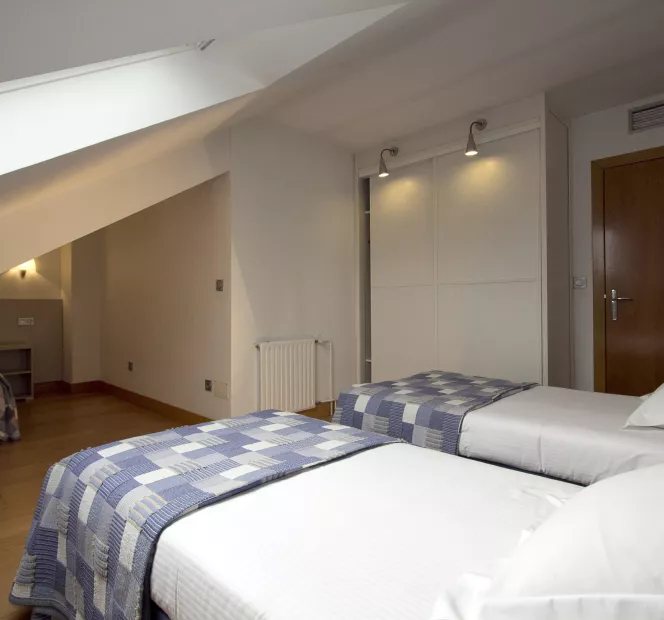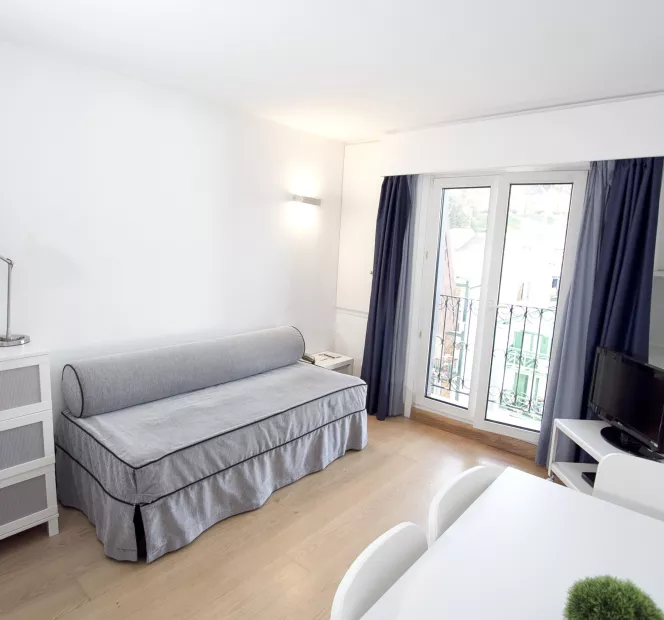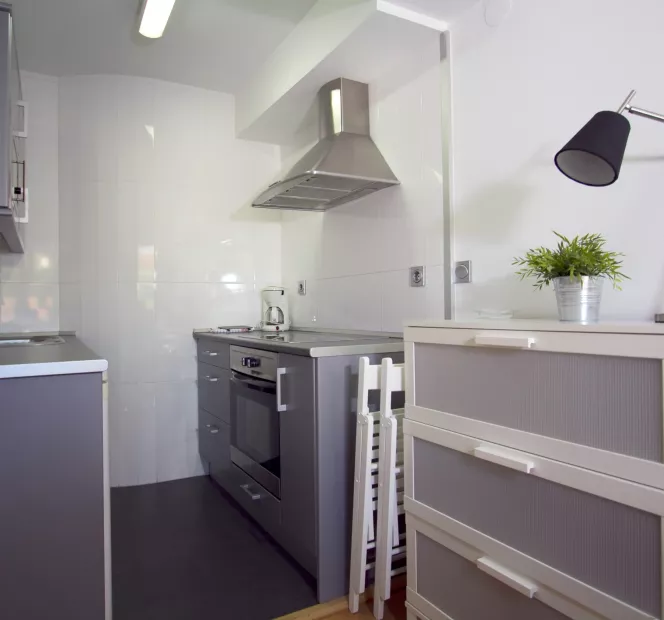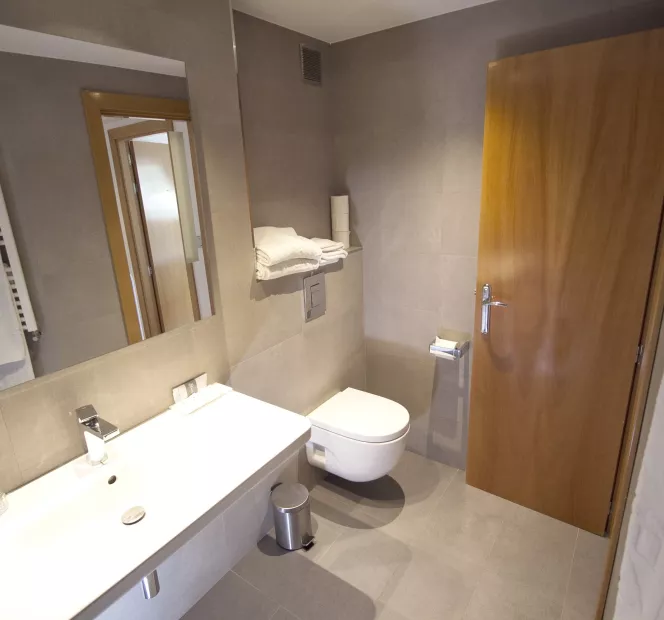 Classic Apartment
If you are travelling in a group of five, fun is guaranteed. At the Sercotel Jáuregui hotel we will make sure that your rest is as well. For this purpose, we offer you apartments with comfortable beds for everyone, a kitchen, a living-dining room and a bathroom.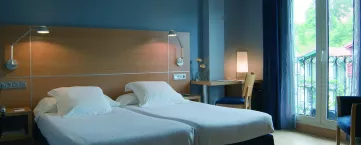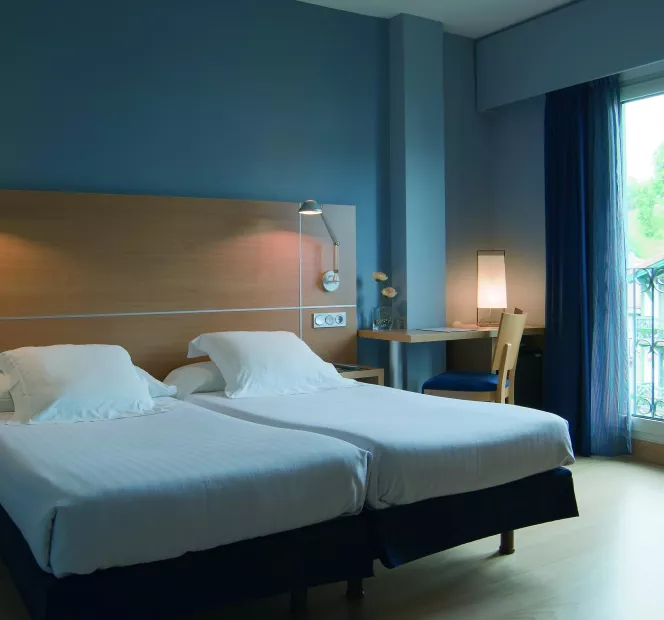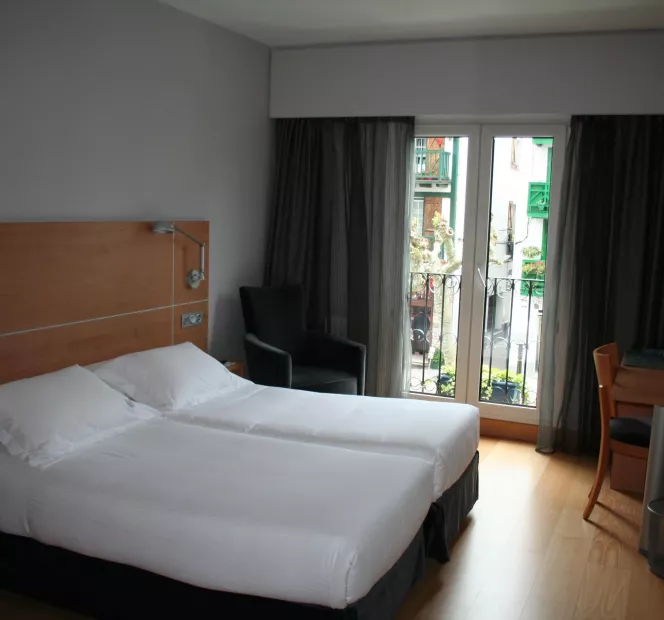 Classic Room
Soundproofed and with large windows that offer beautiful views of the centre of Hondarribia. These are the double rooms of our Sercotel Jáuregui: small modern oases of 20 m2, equipped with two comfortable single beds or a large Queen Size bed.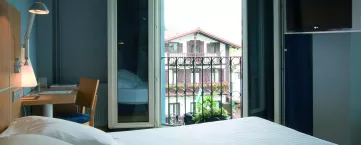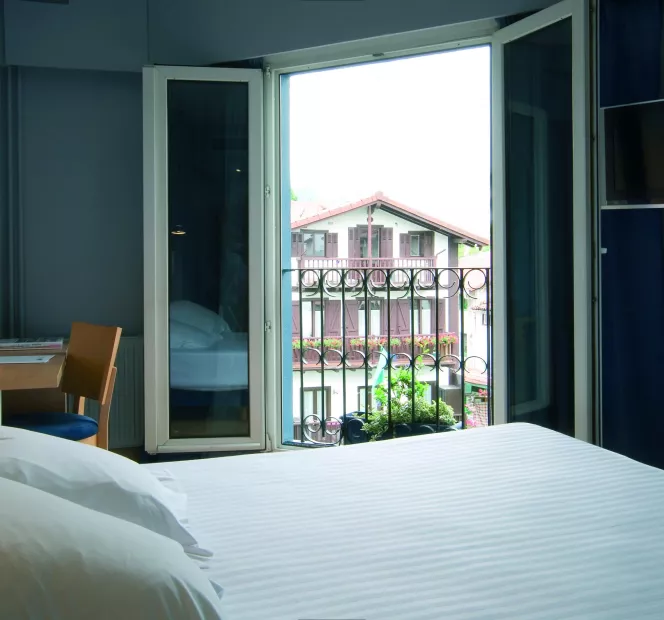 Classic Single Room
Its 12 m2 are the ideal space to accommodate the solo or business traveller. They have everything you need for a perfect stay: a comfortable single bed, a desk in case you want to catch up and free Wi-Fi.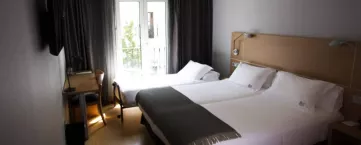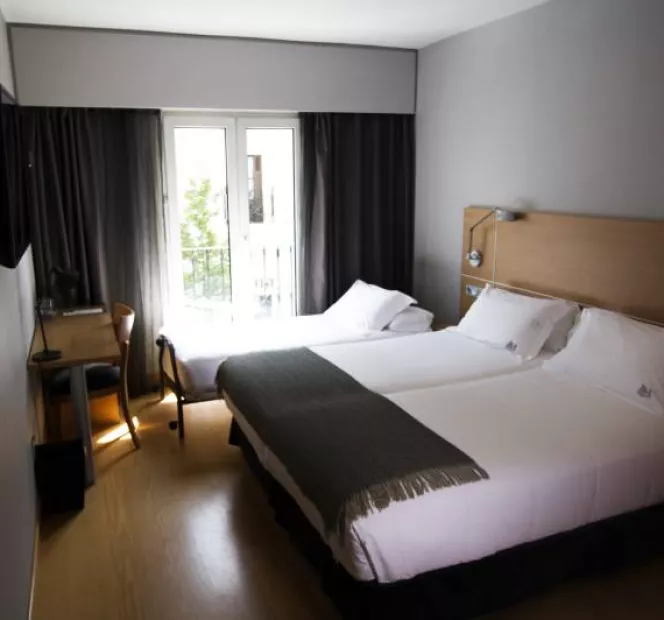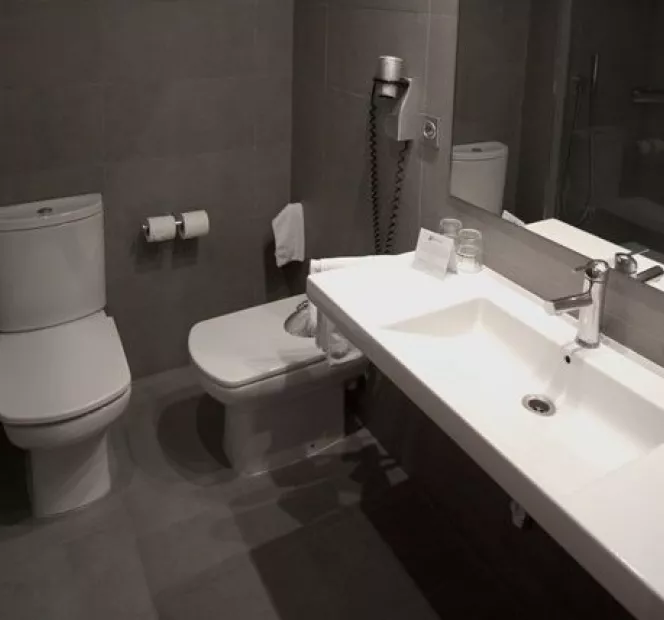 Triple Room
Where there's room for two, there's room for three. At least, when the space is as generous as in the double rooms of the Jáuregui hotel, where we will easily place an extra bed for your little one or the person of your choice to accompany you.

Complies with Local/State/Federal fire laws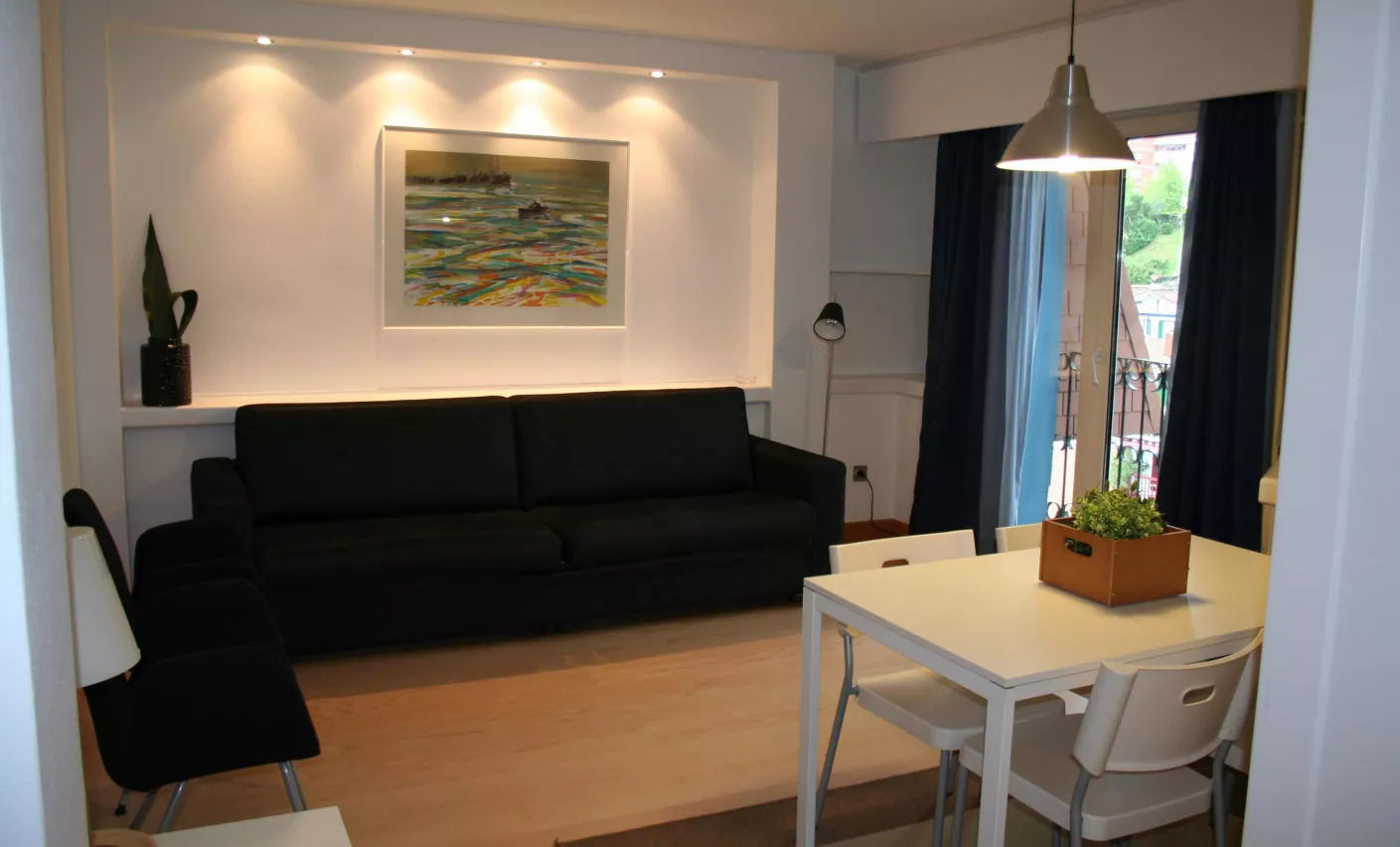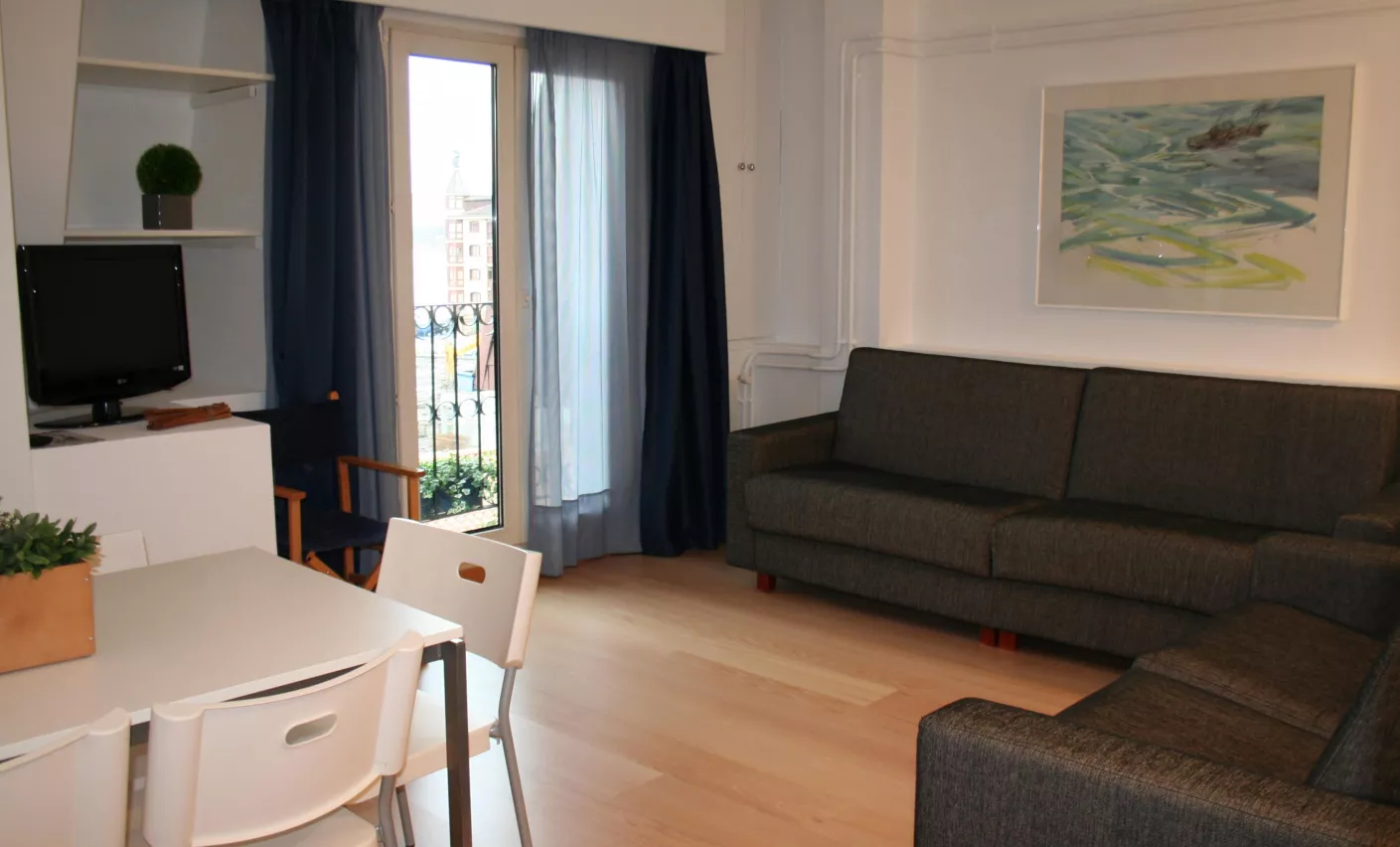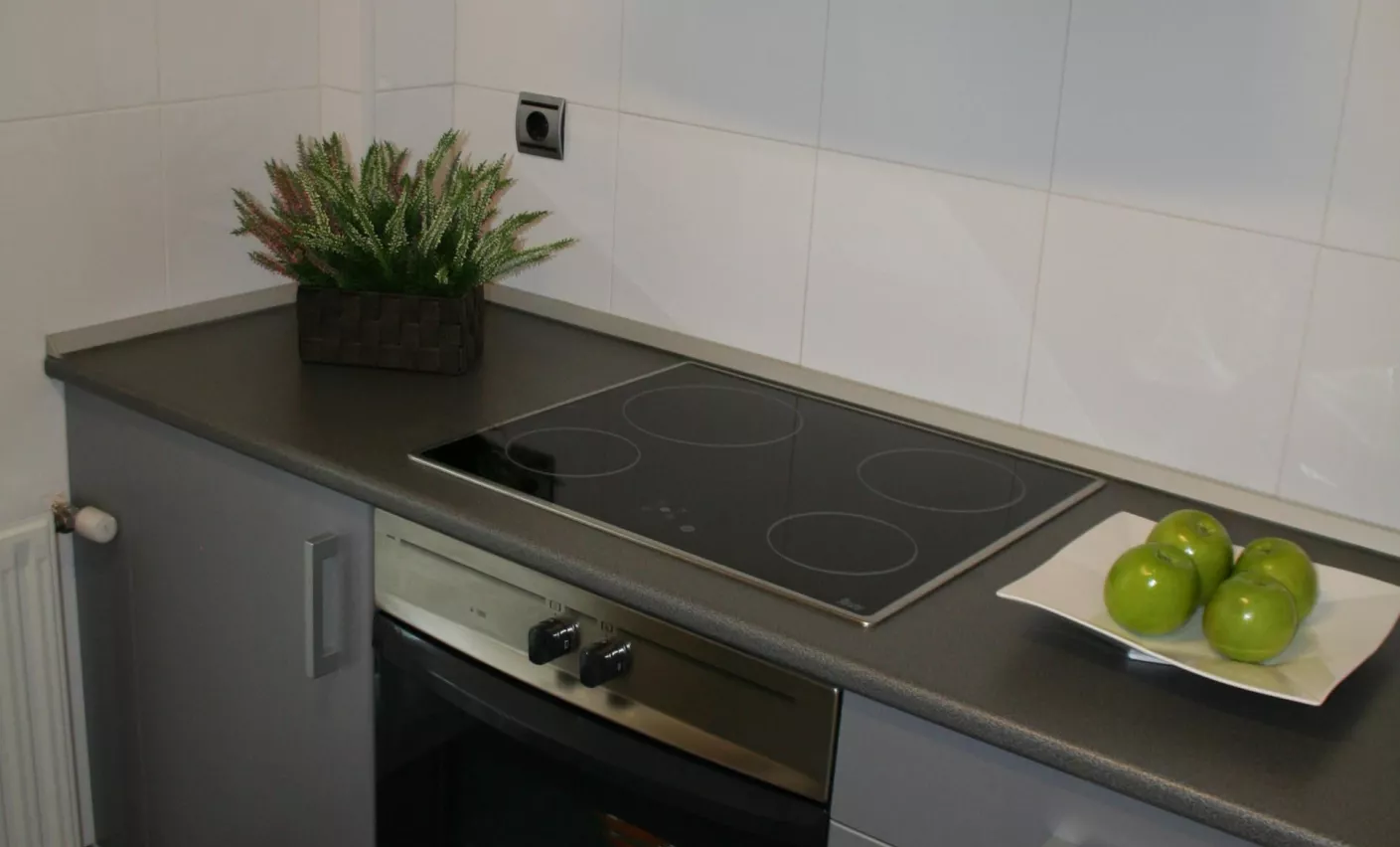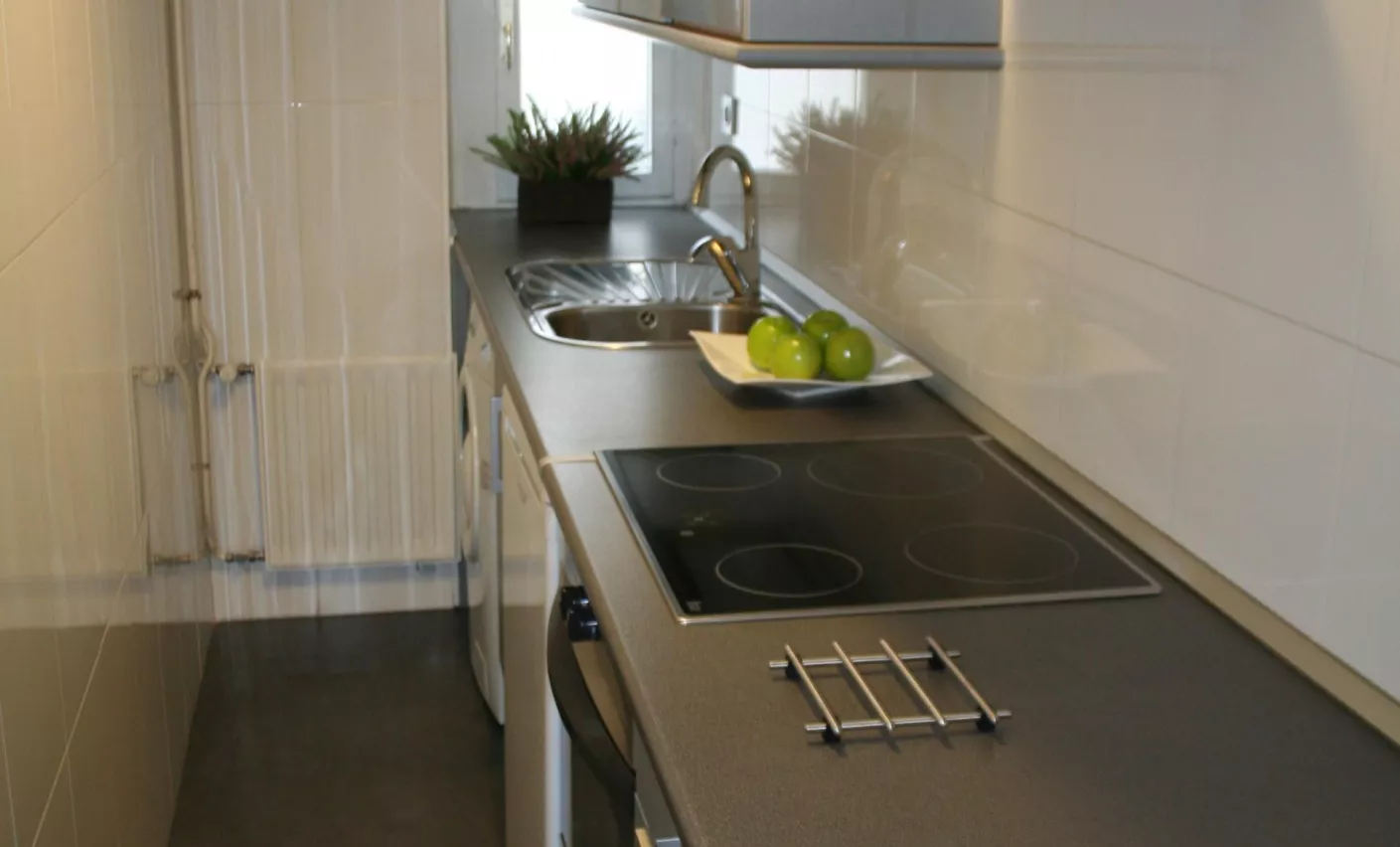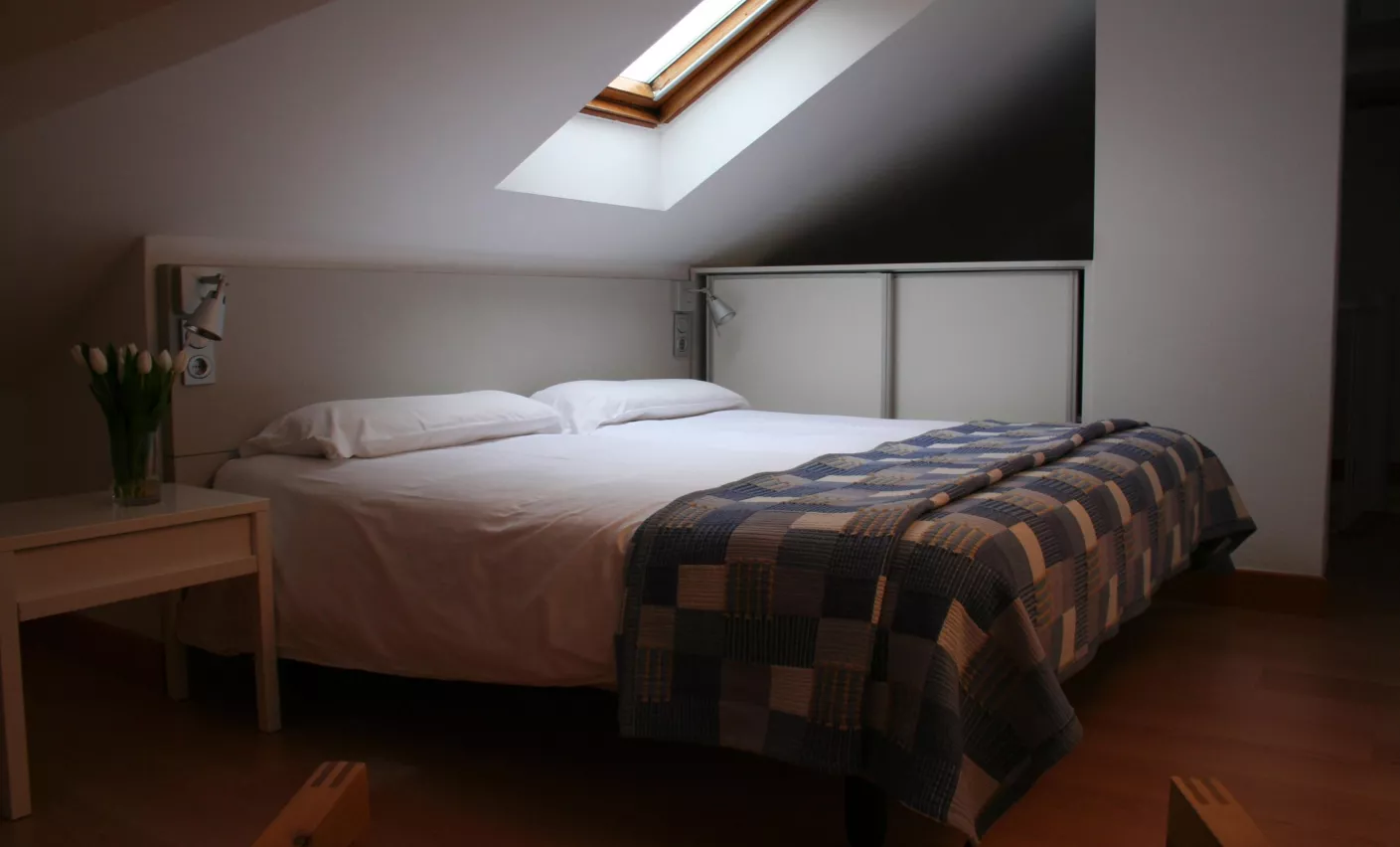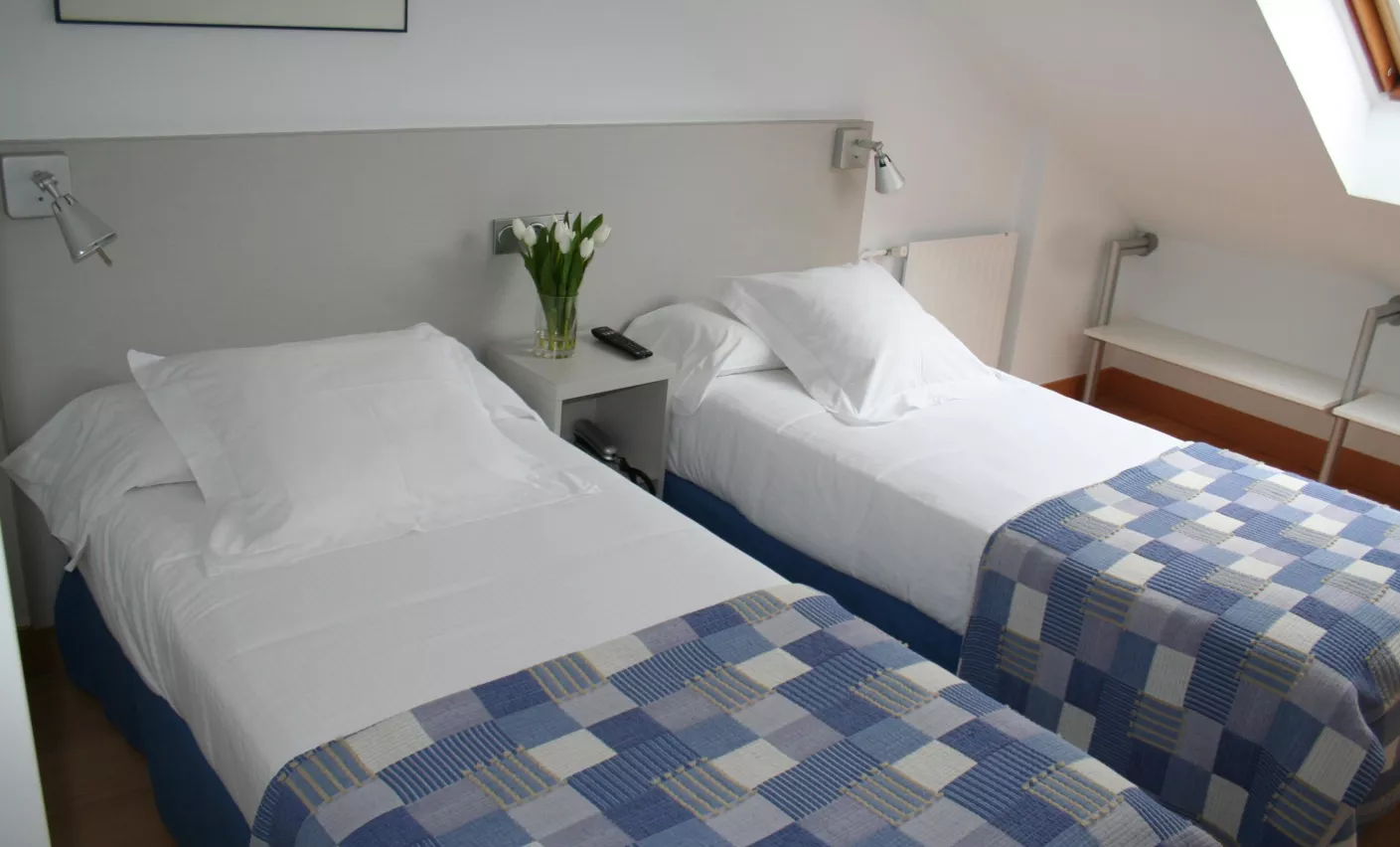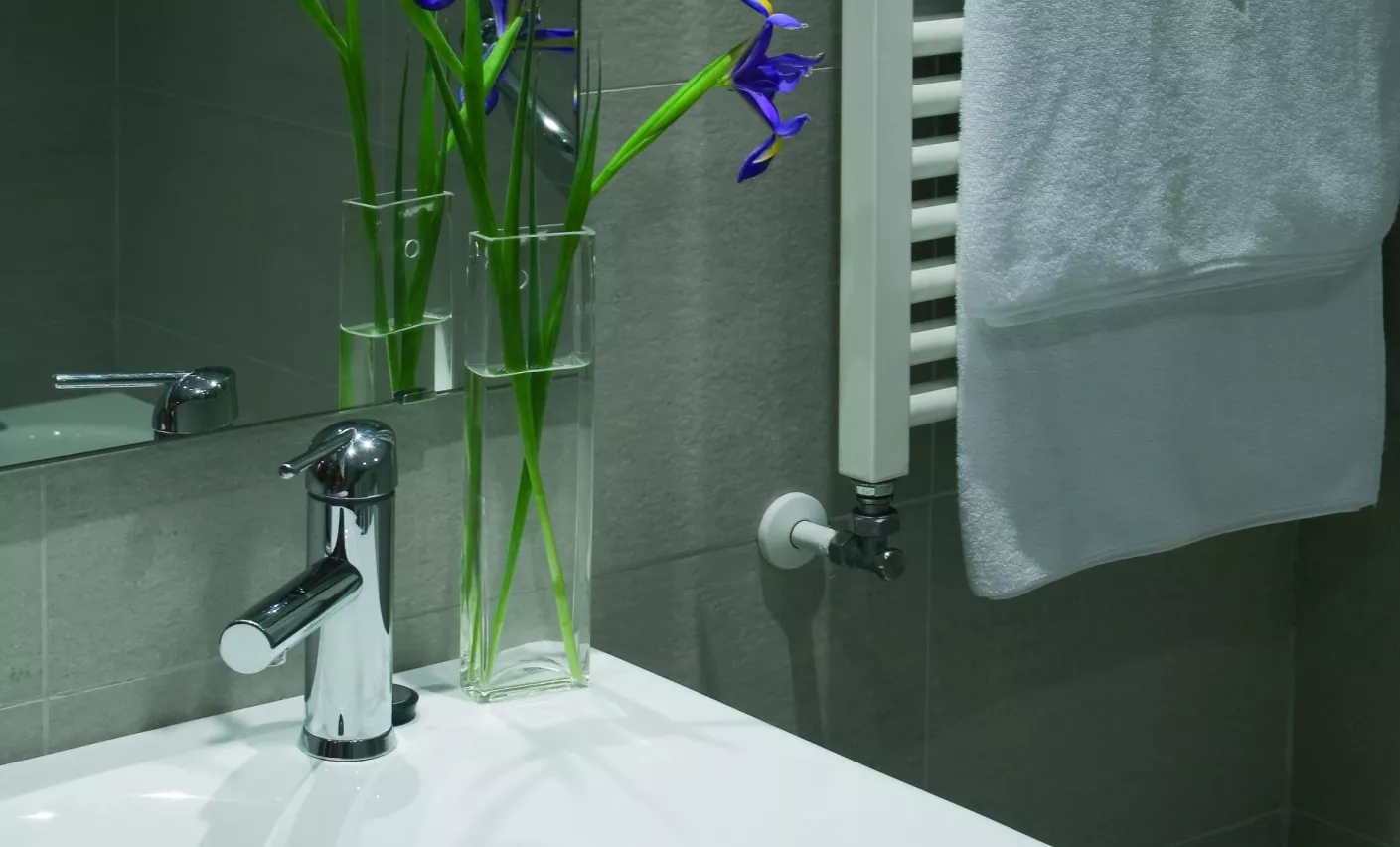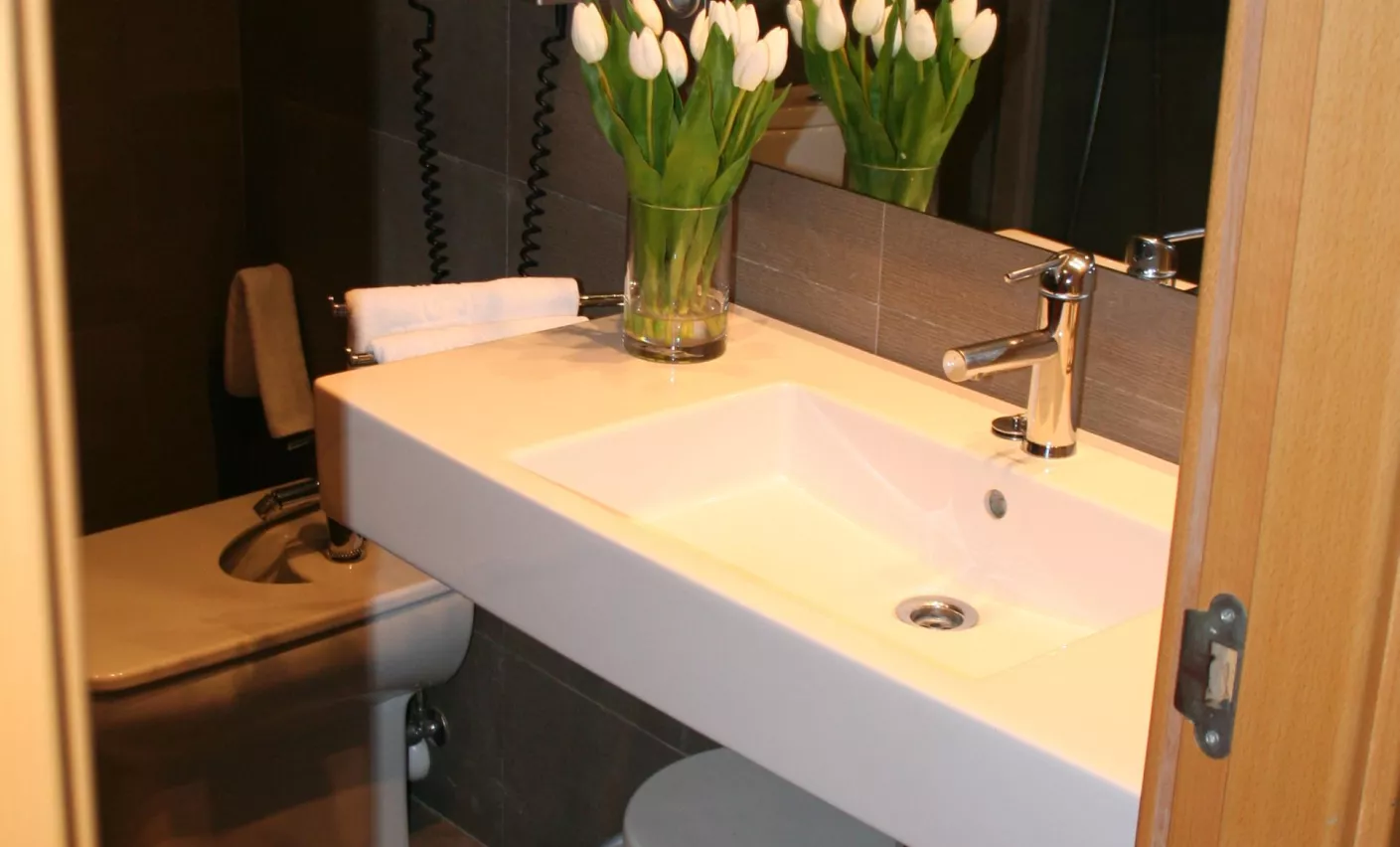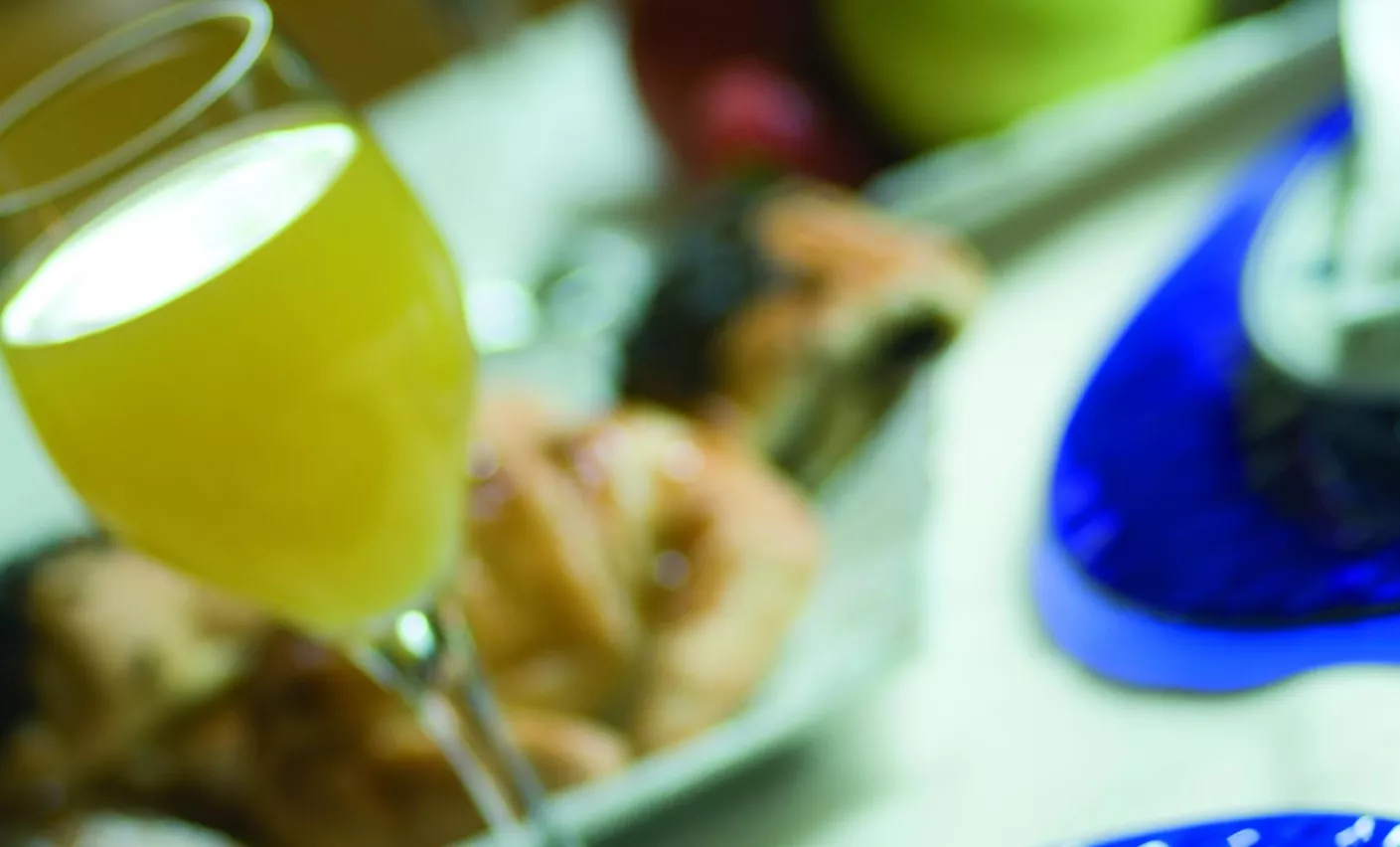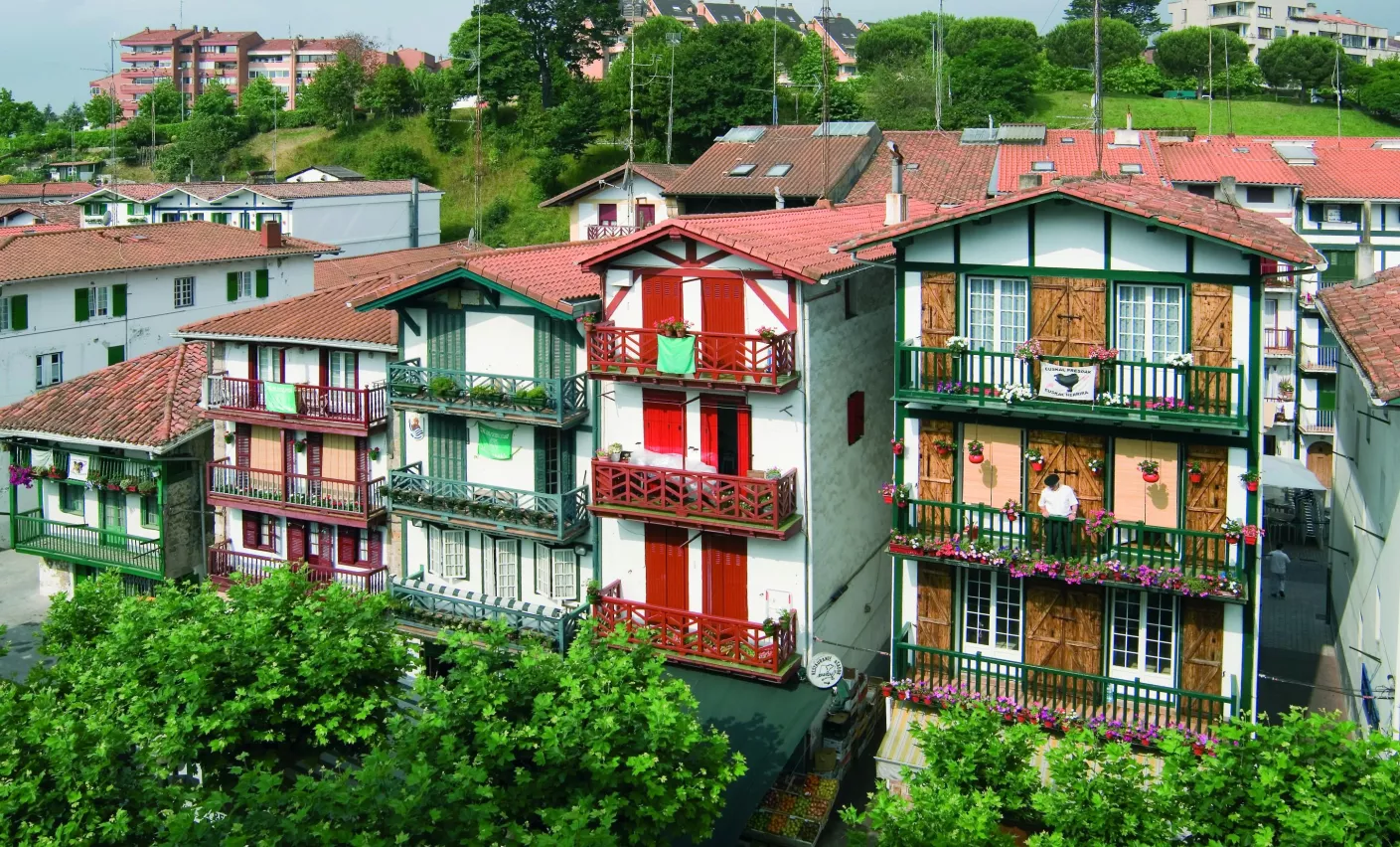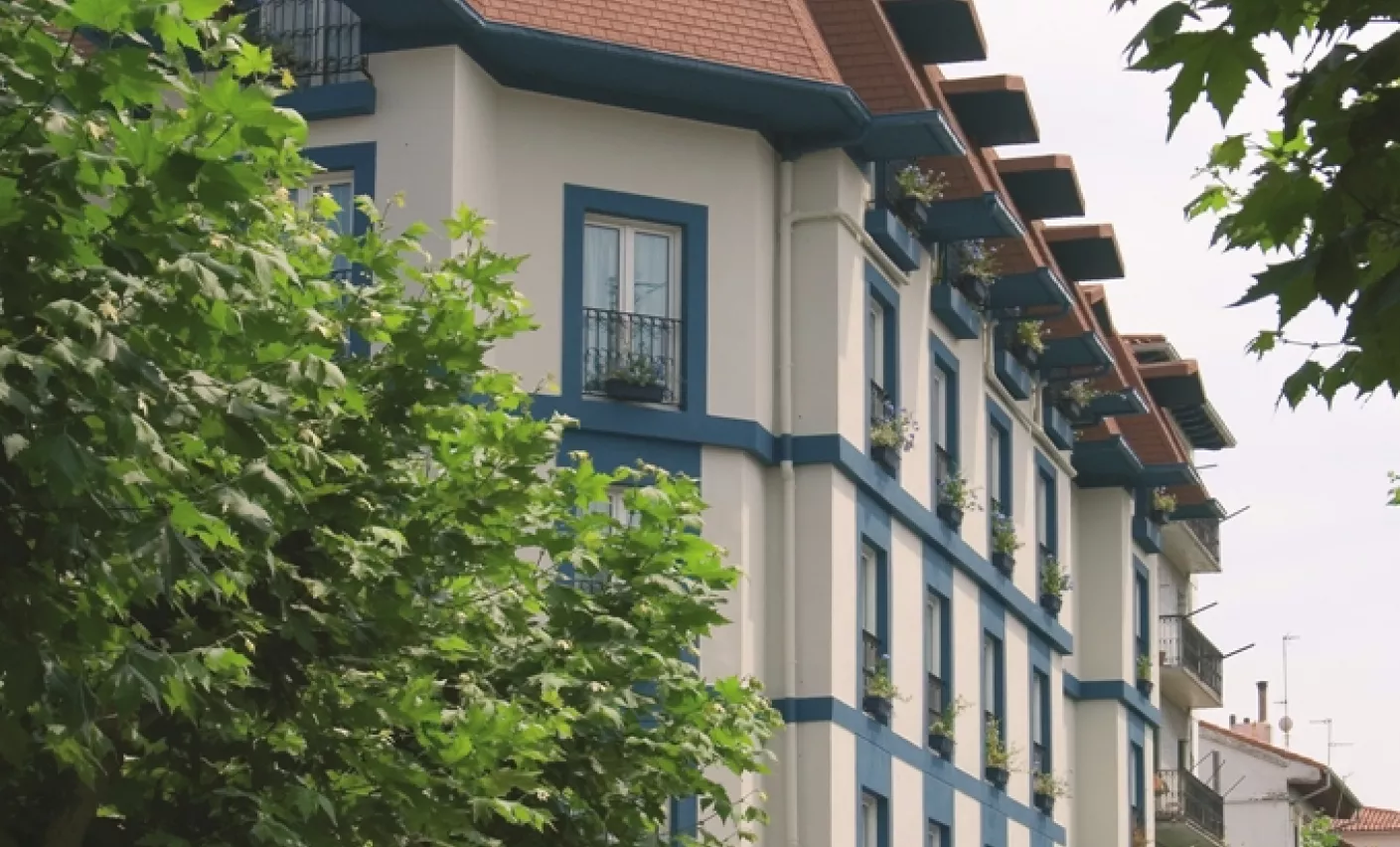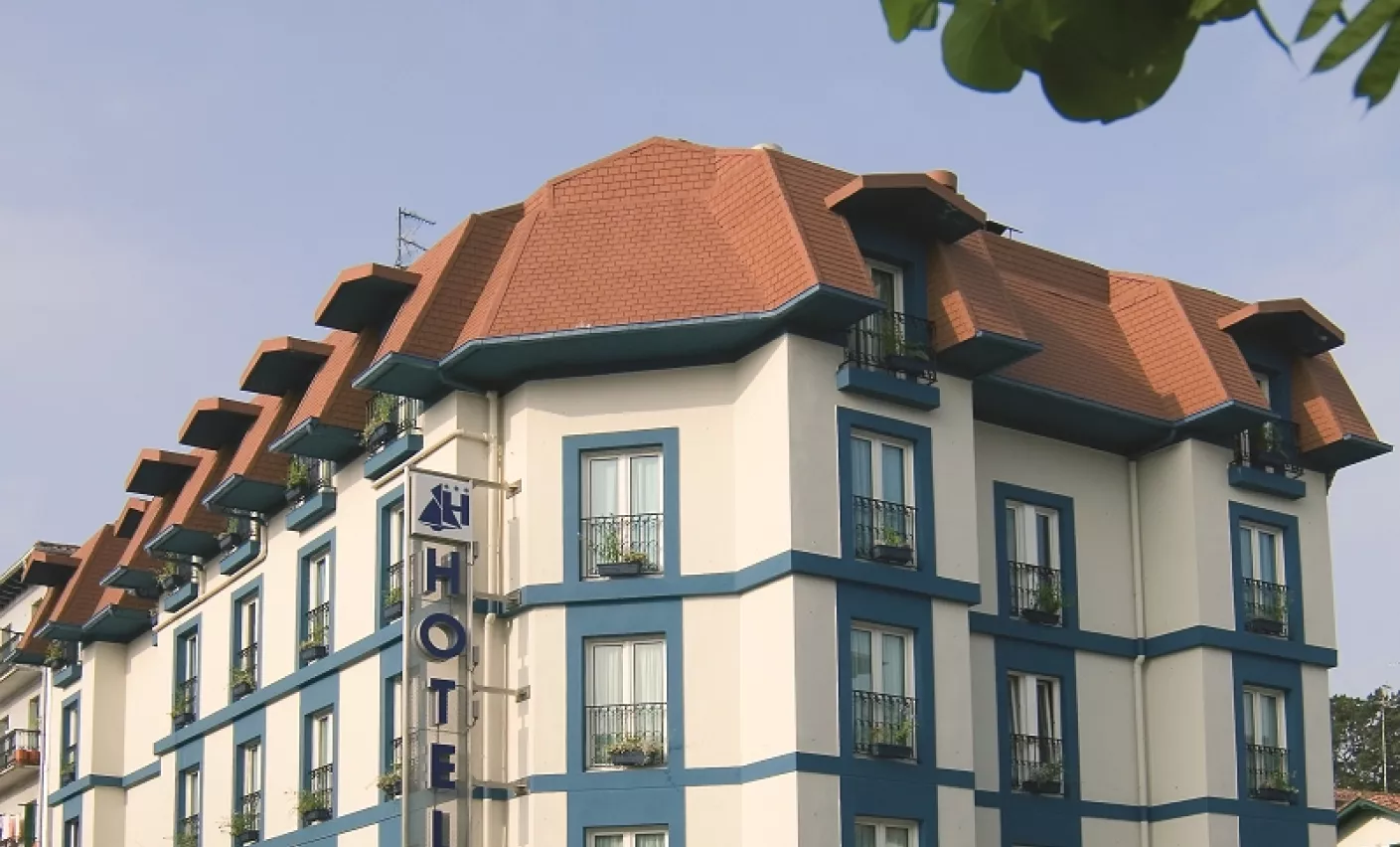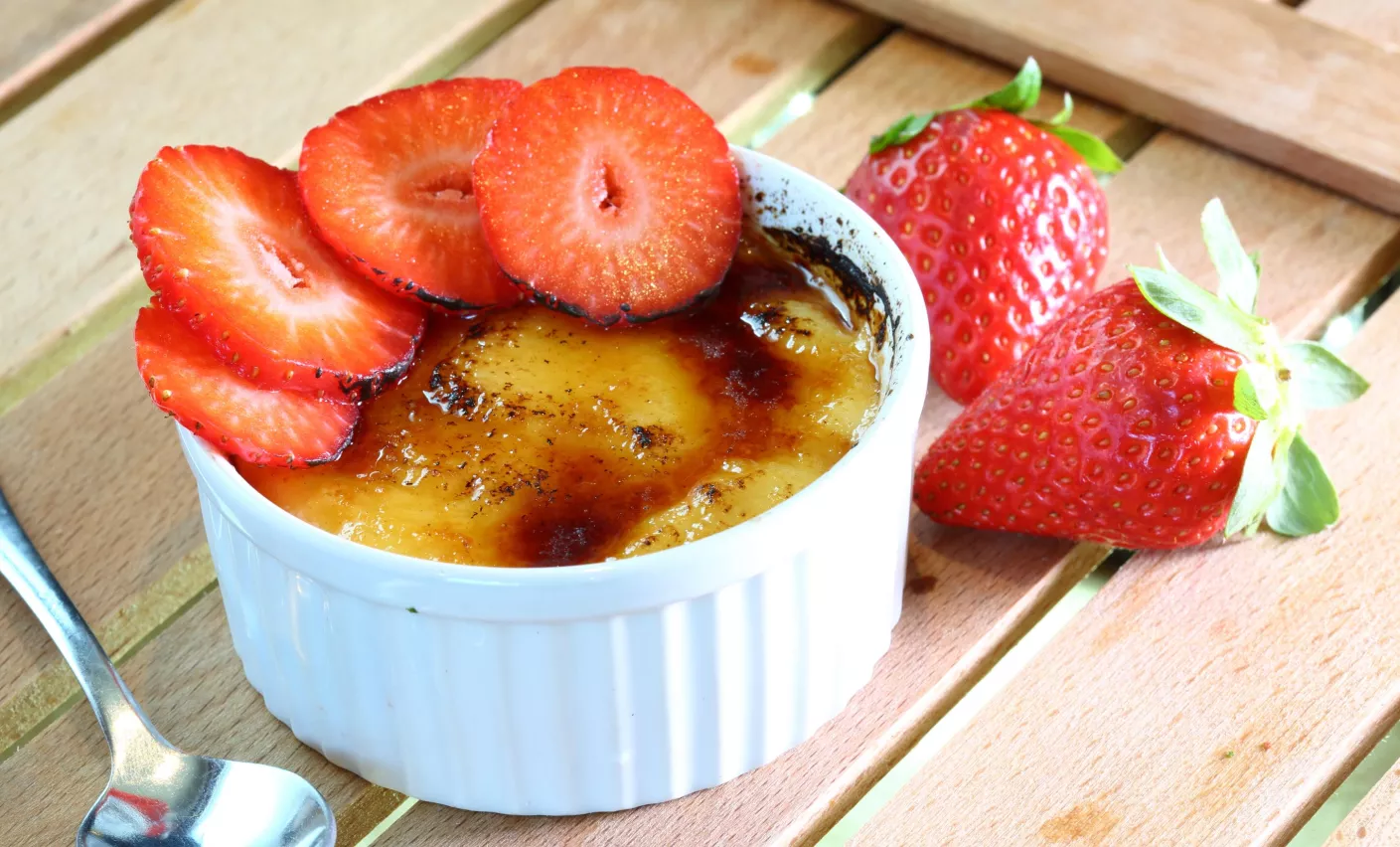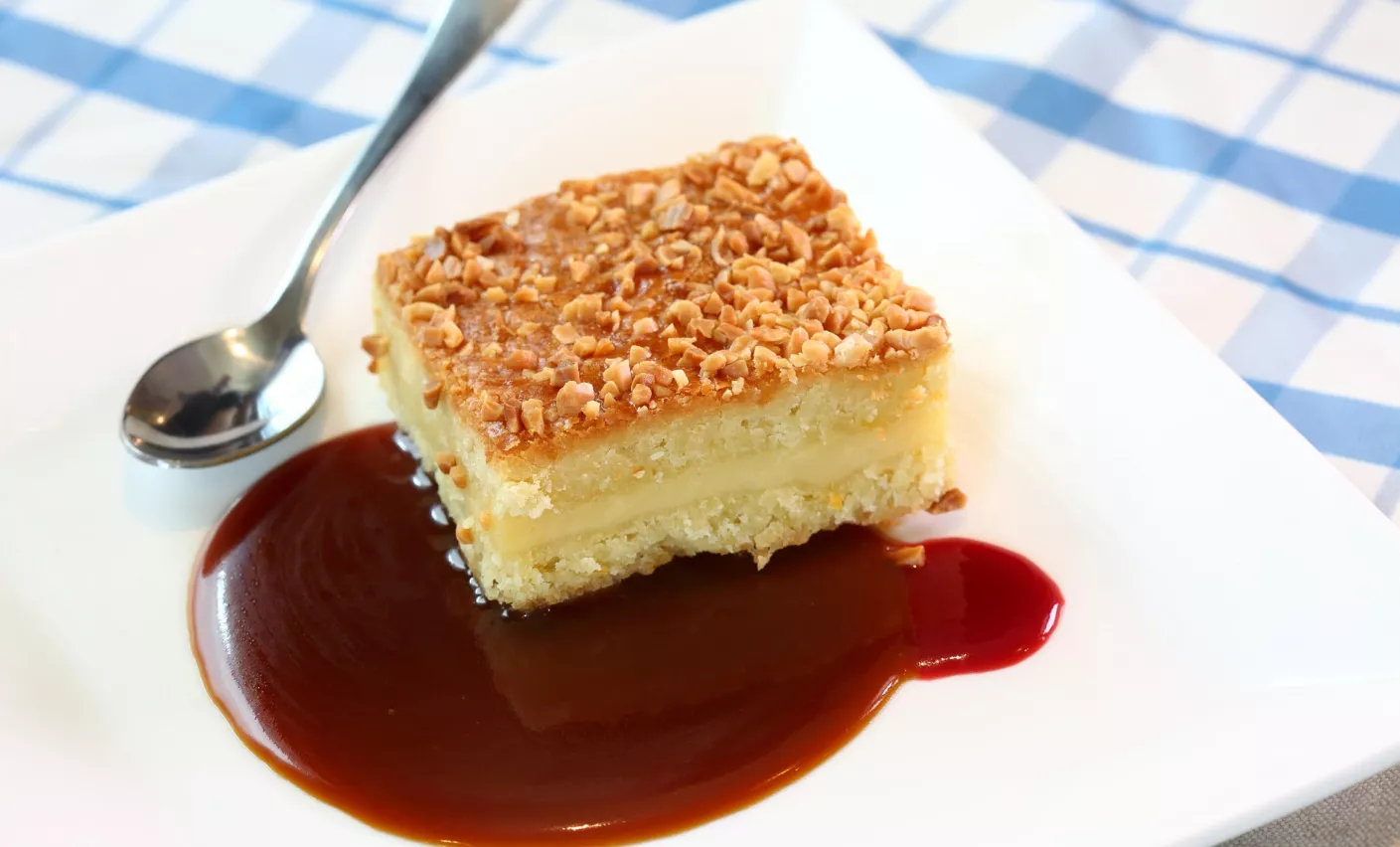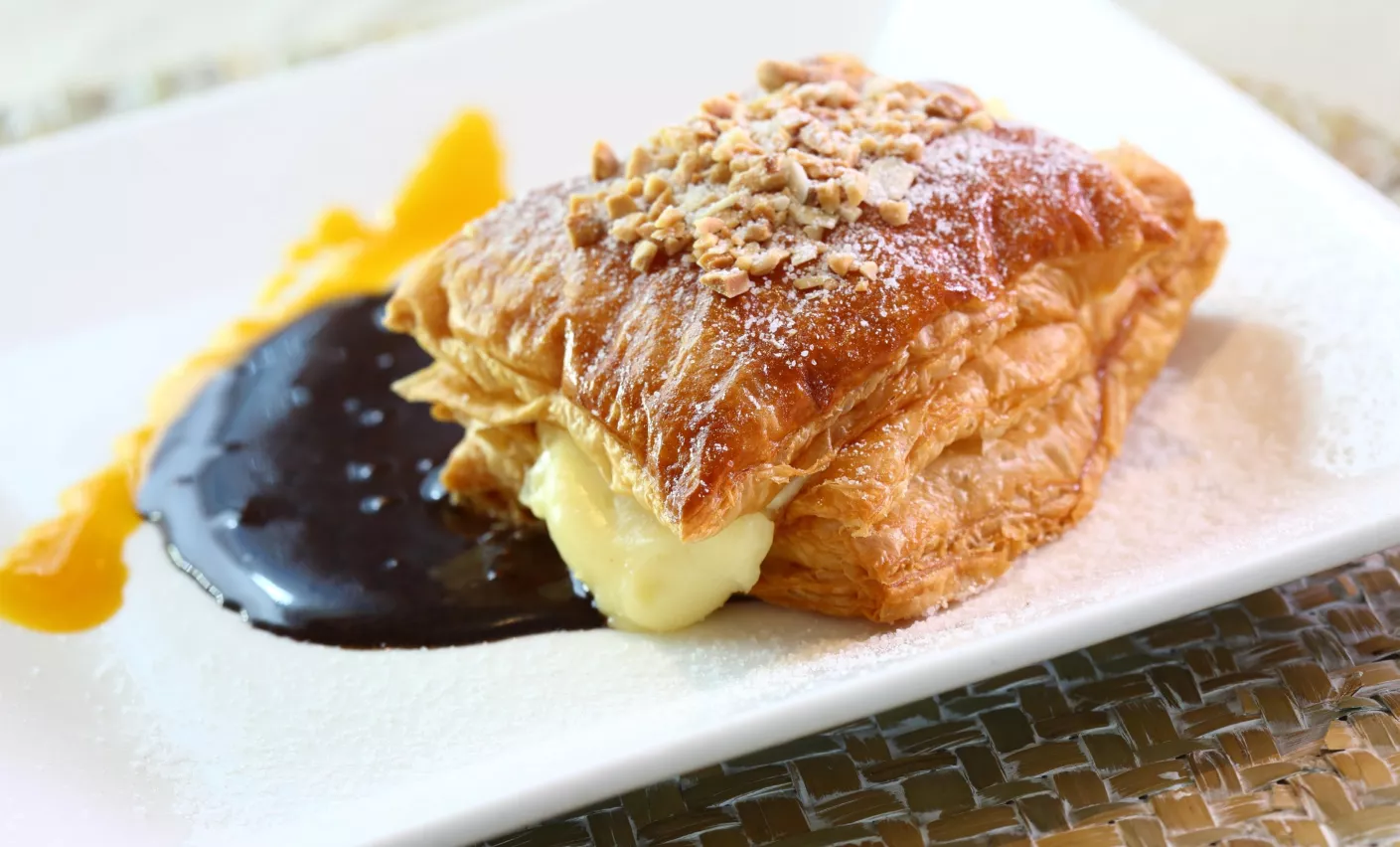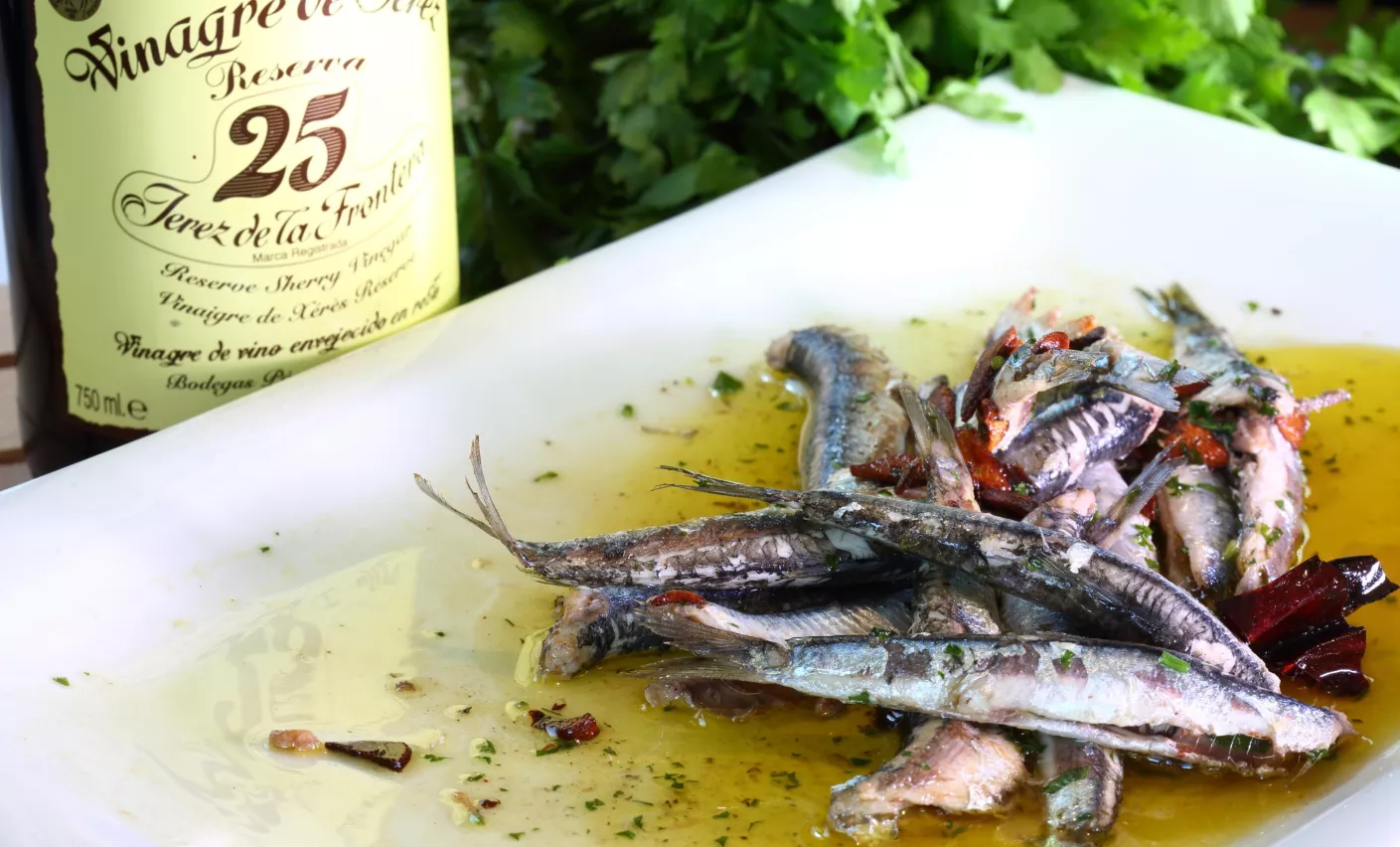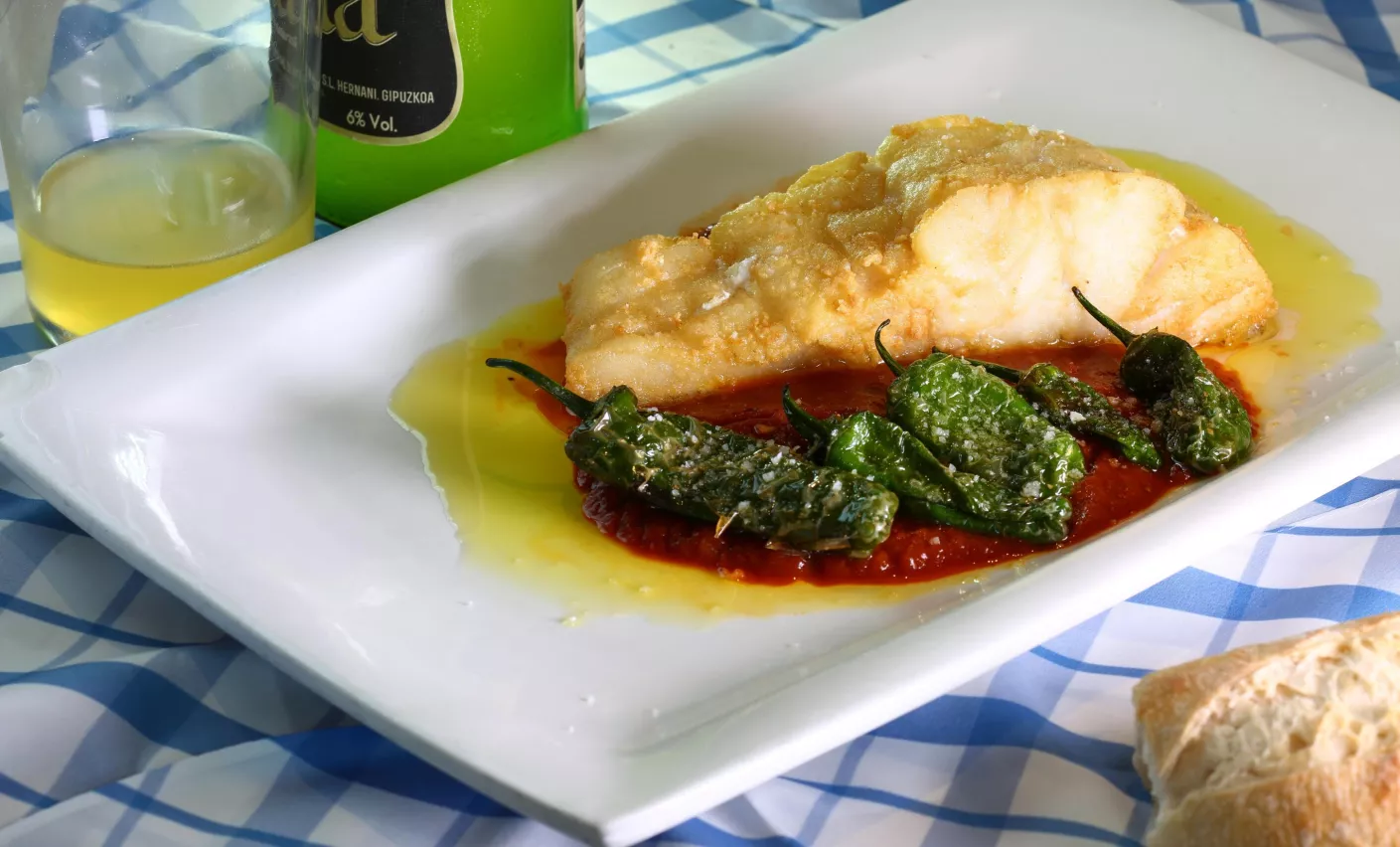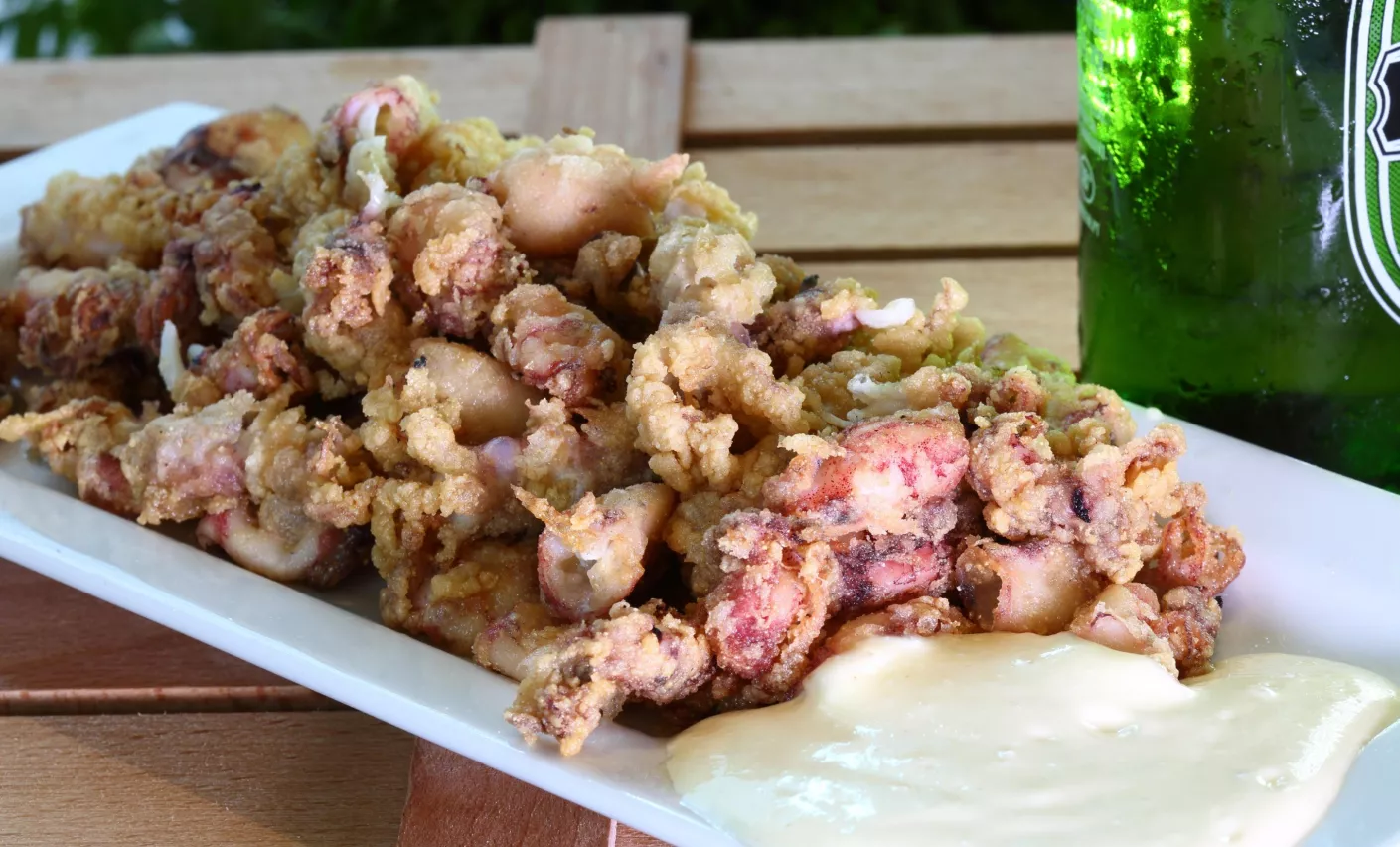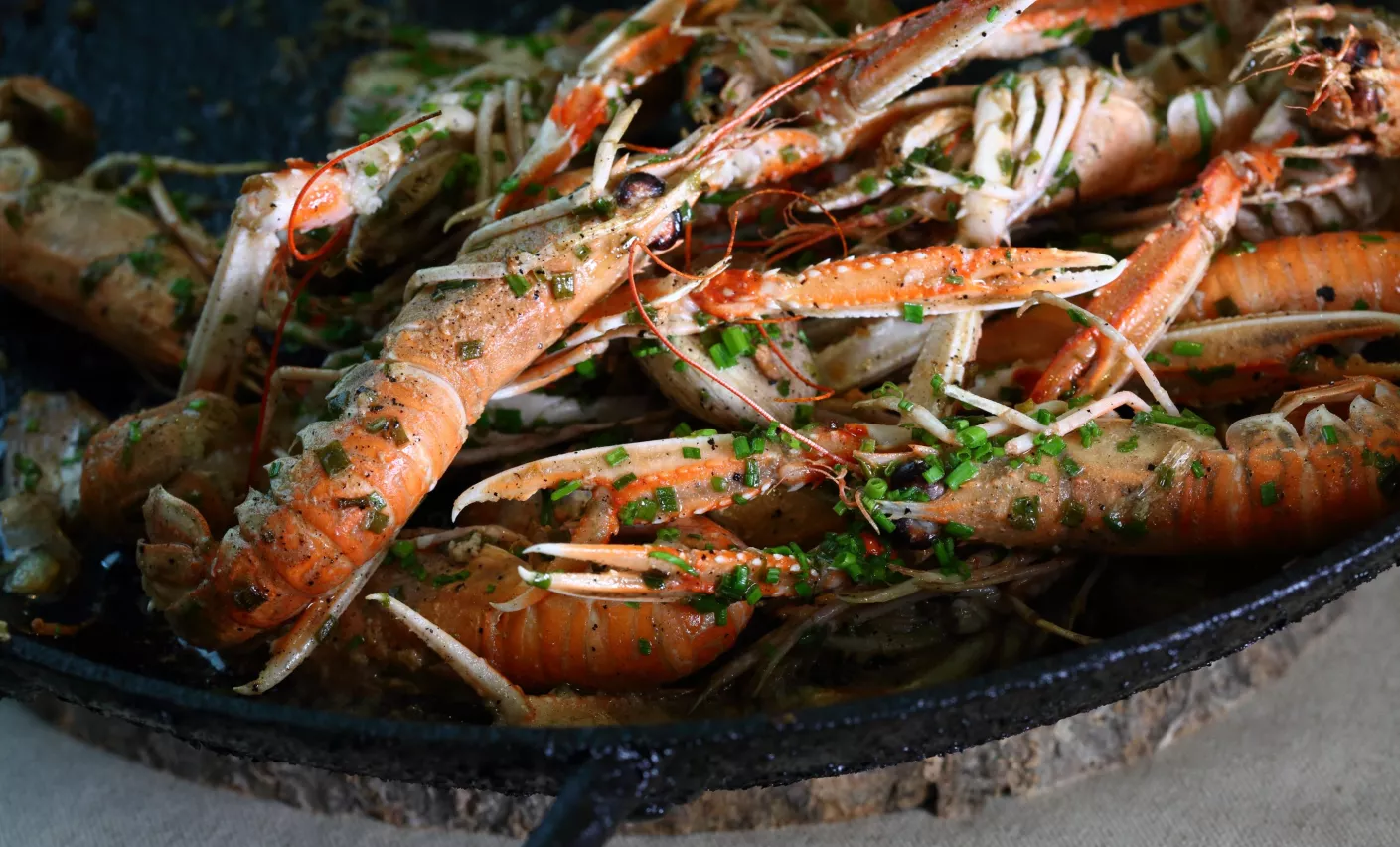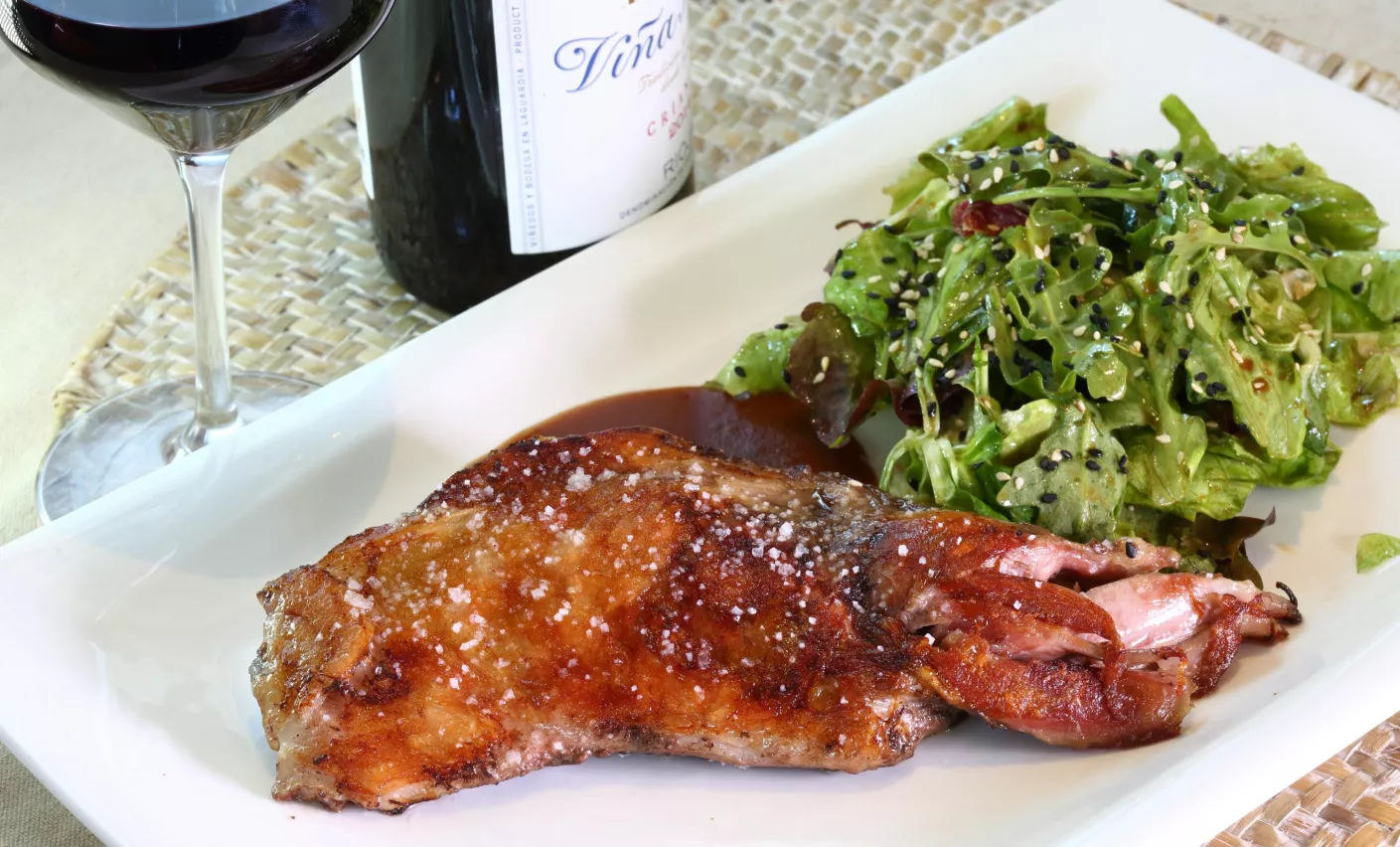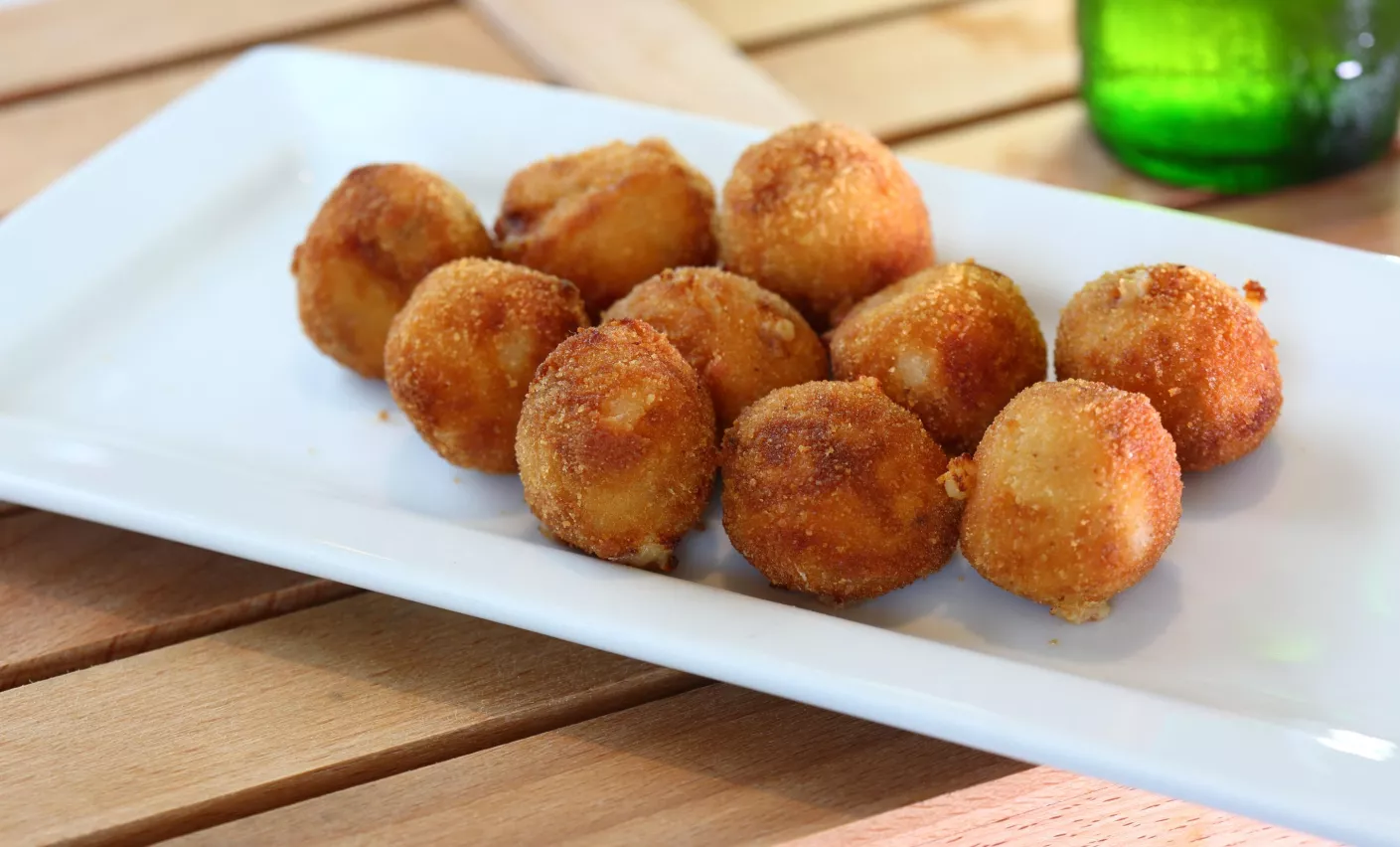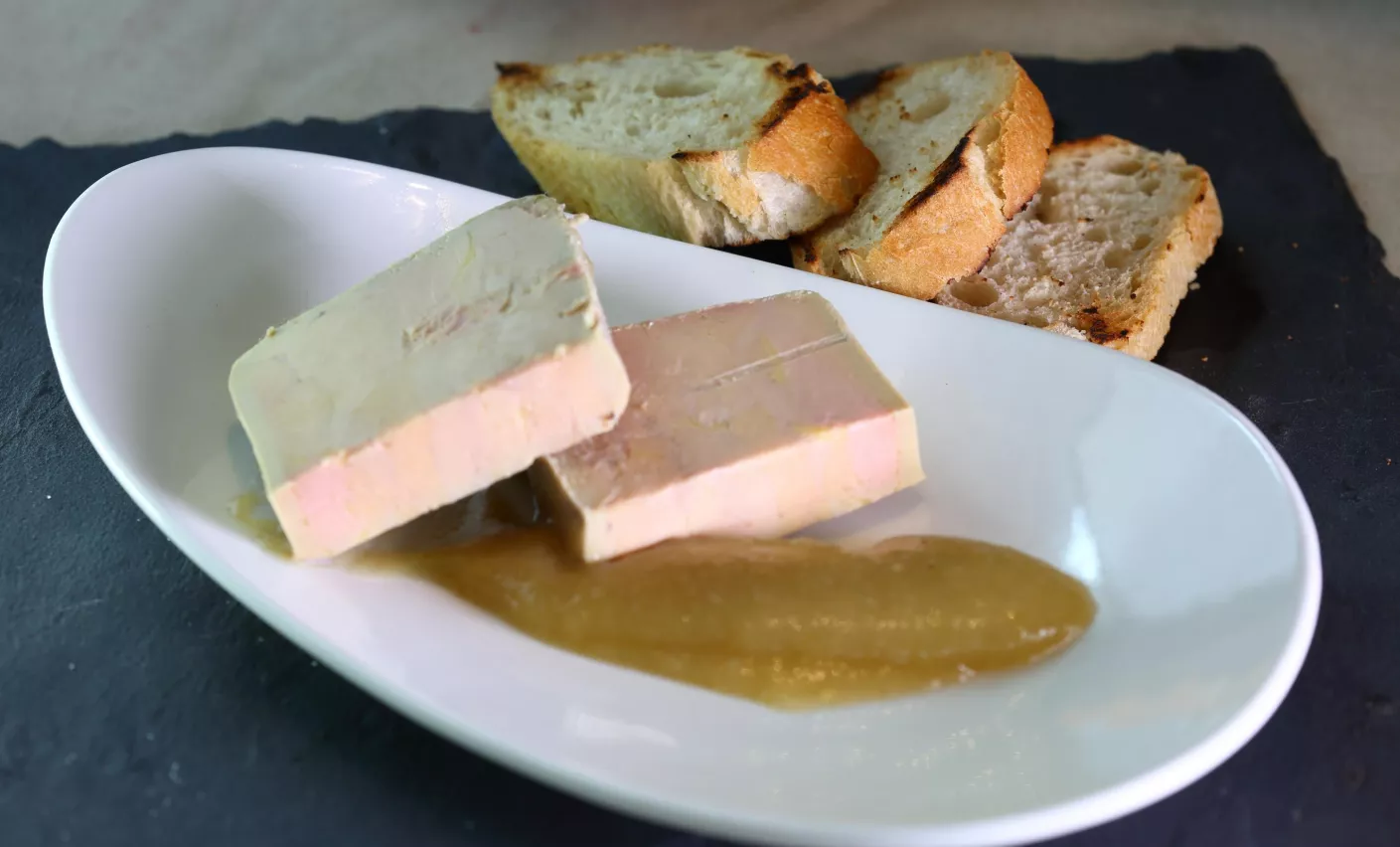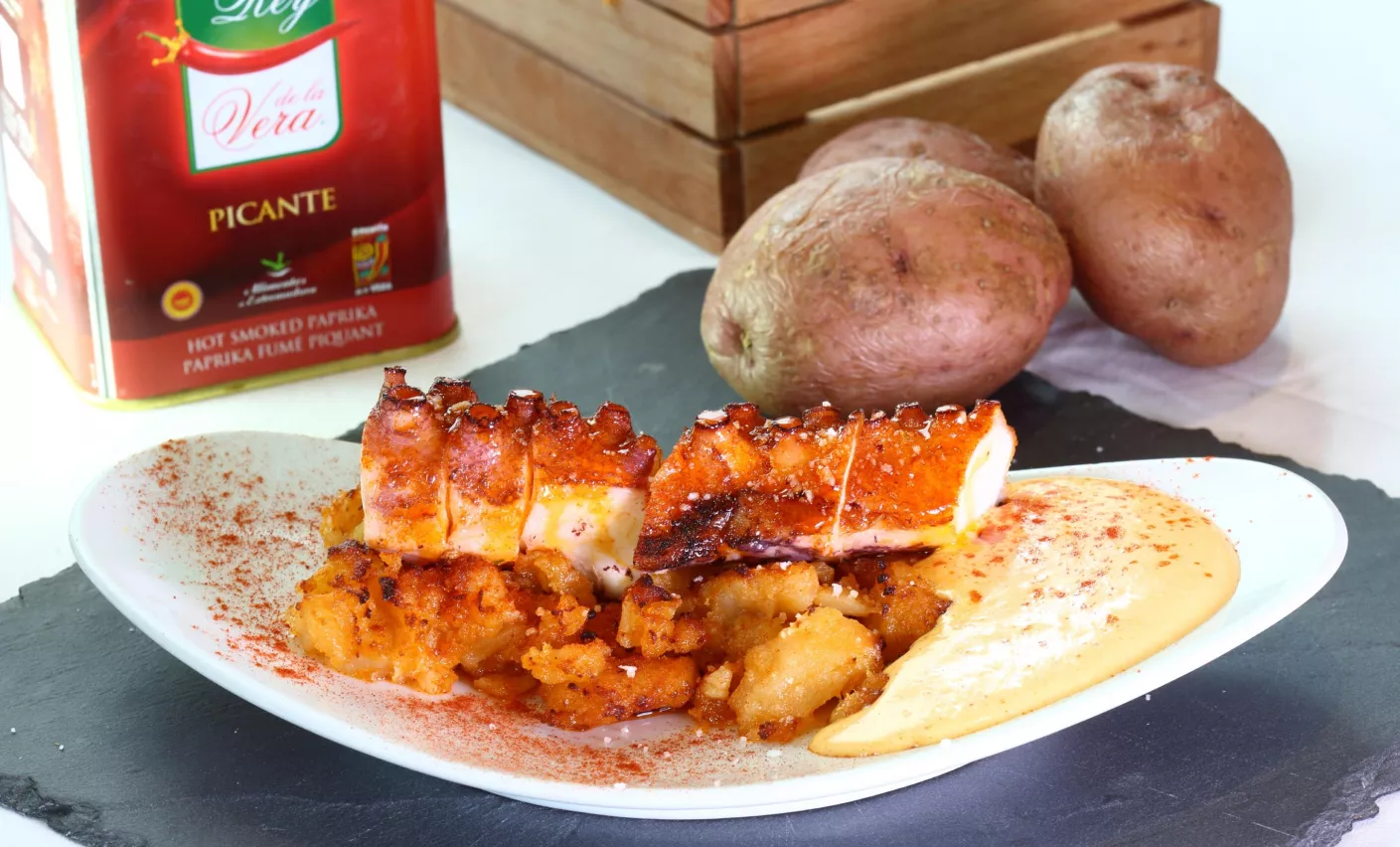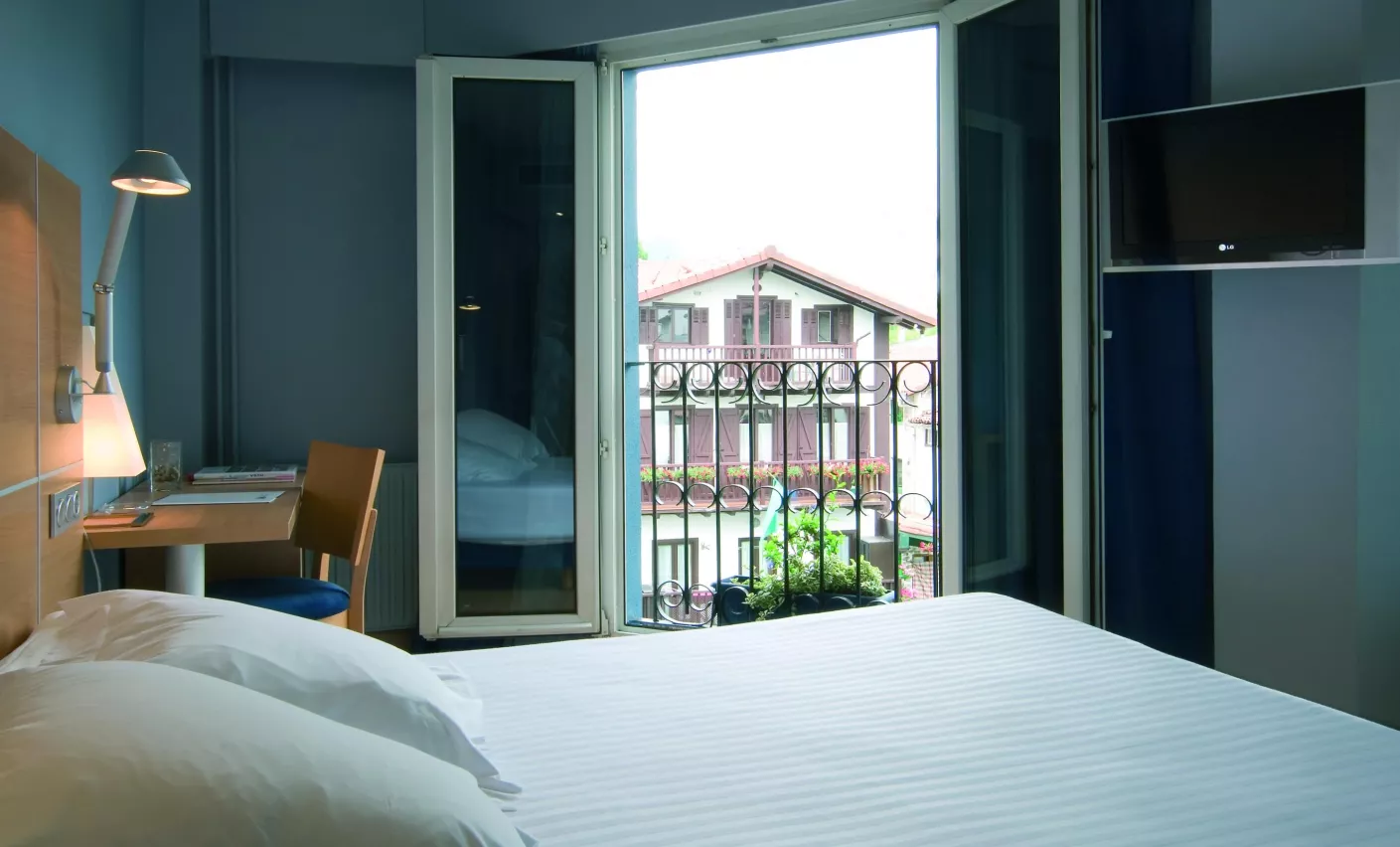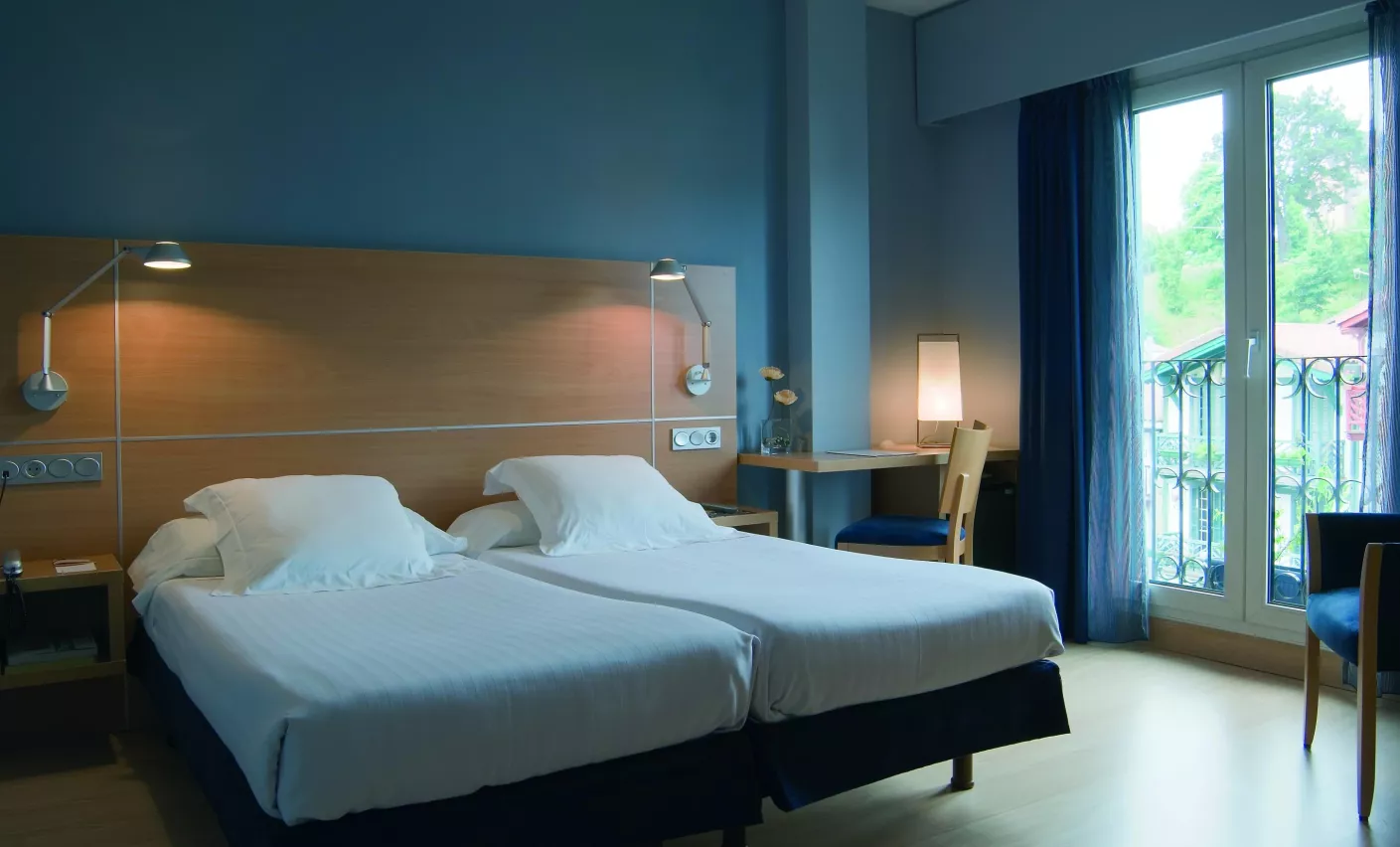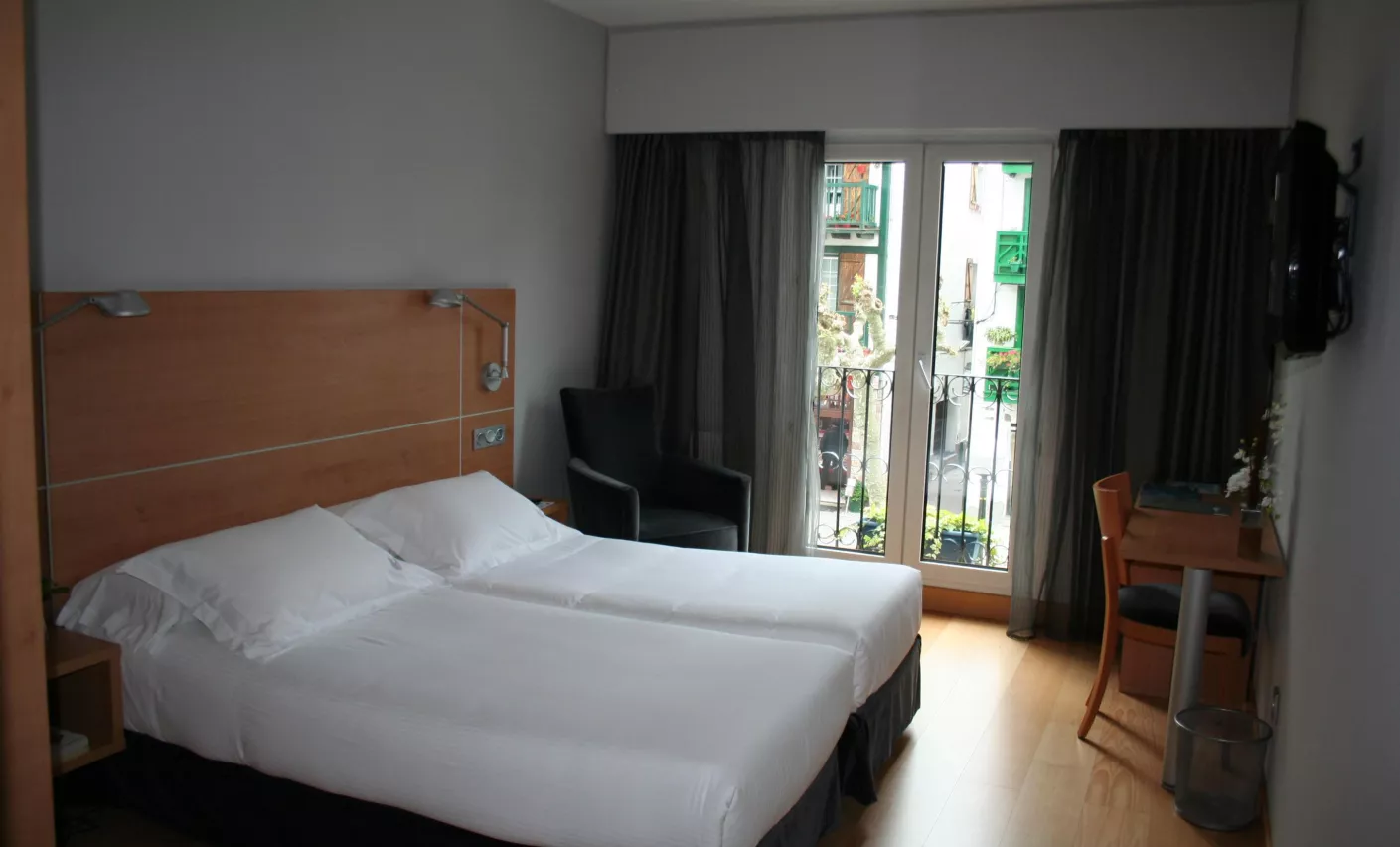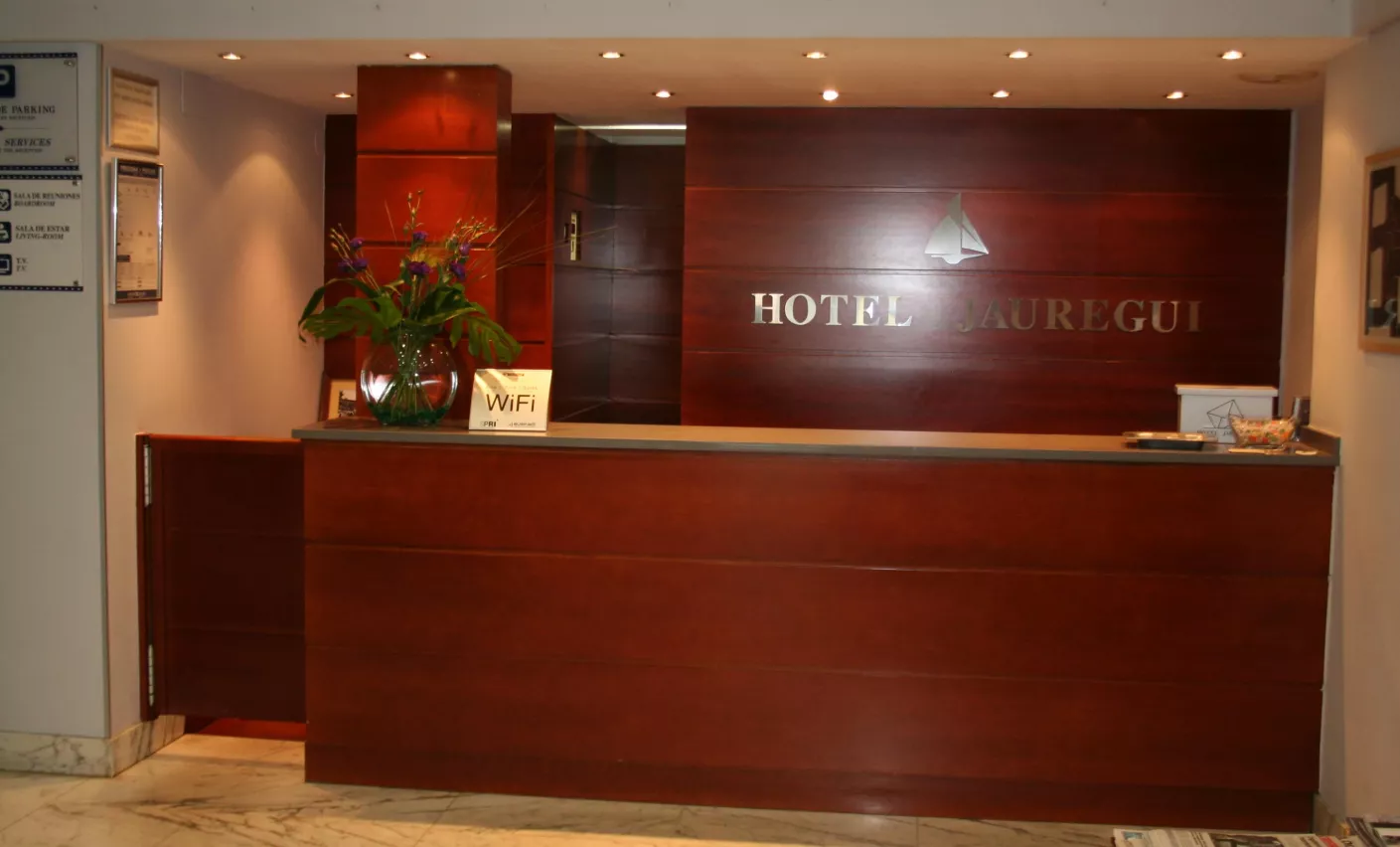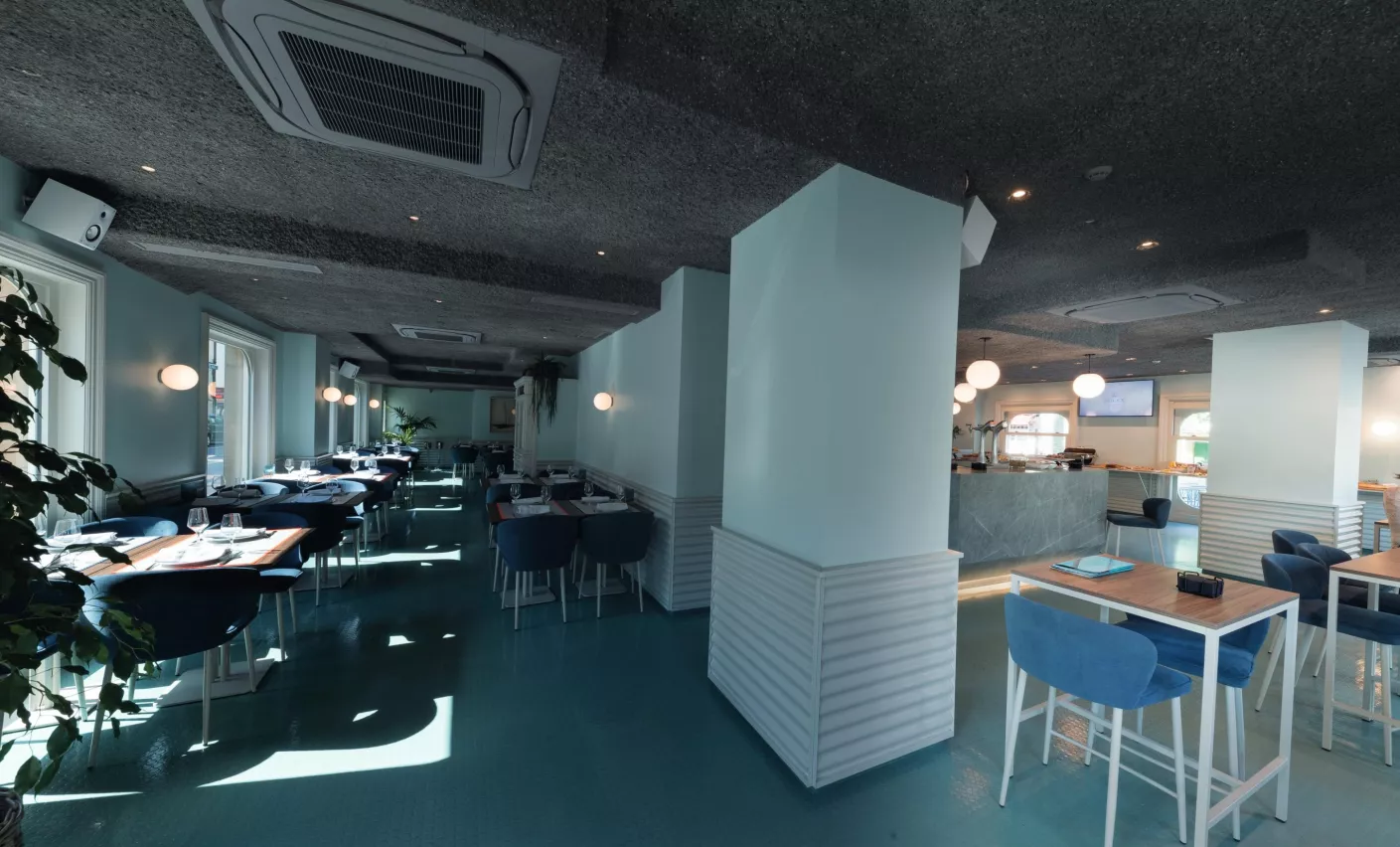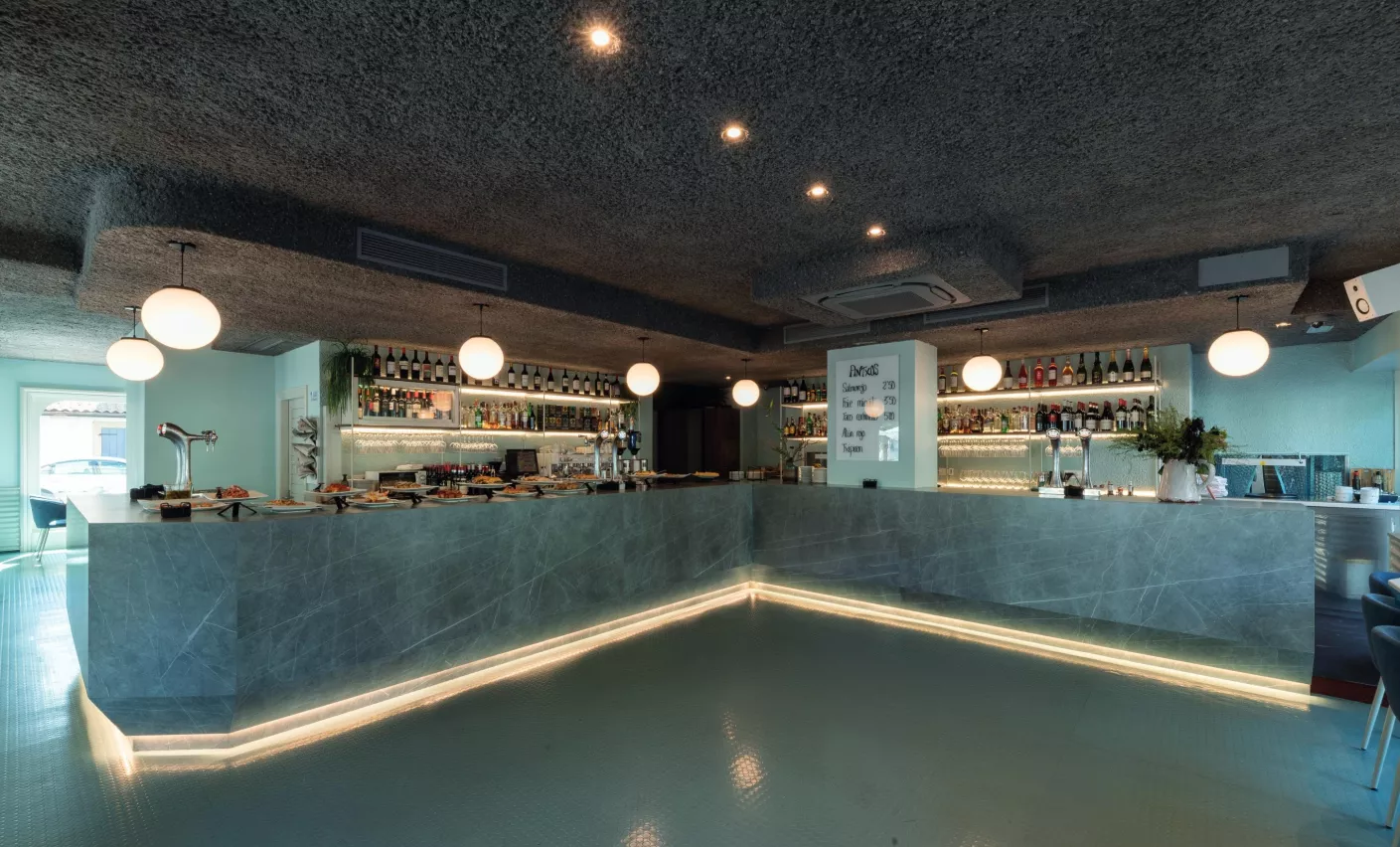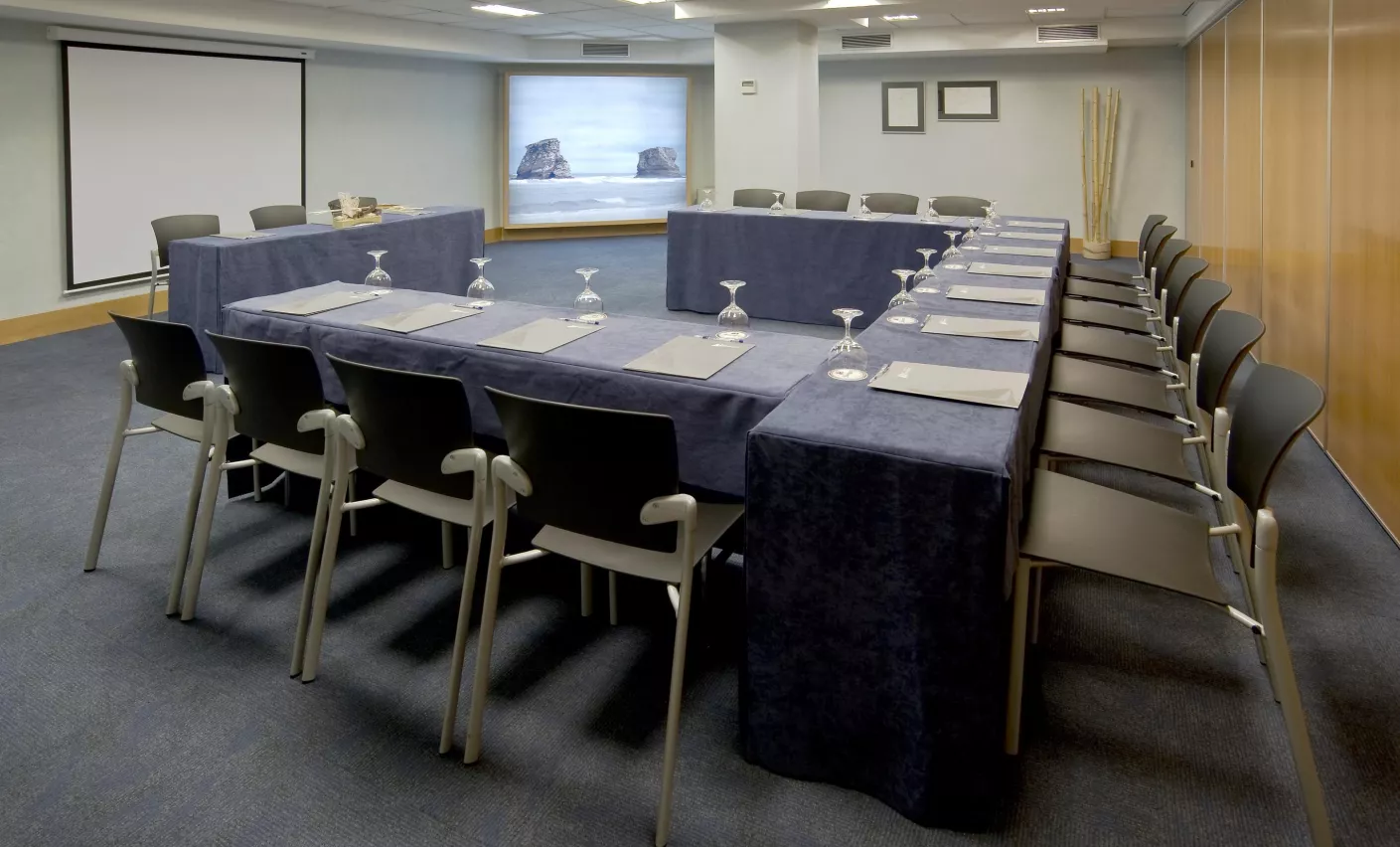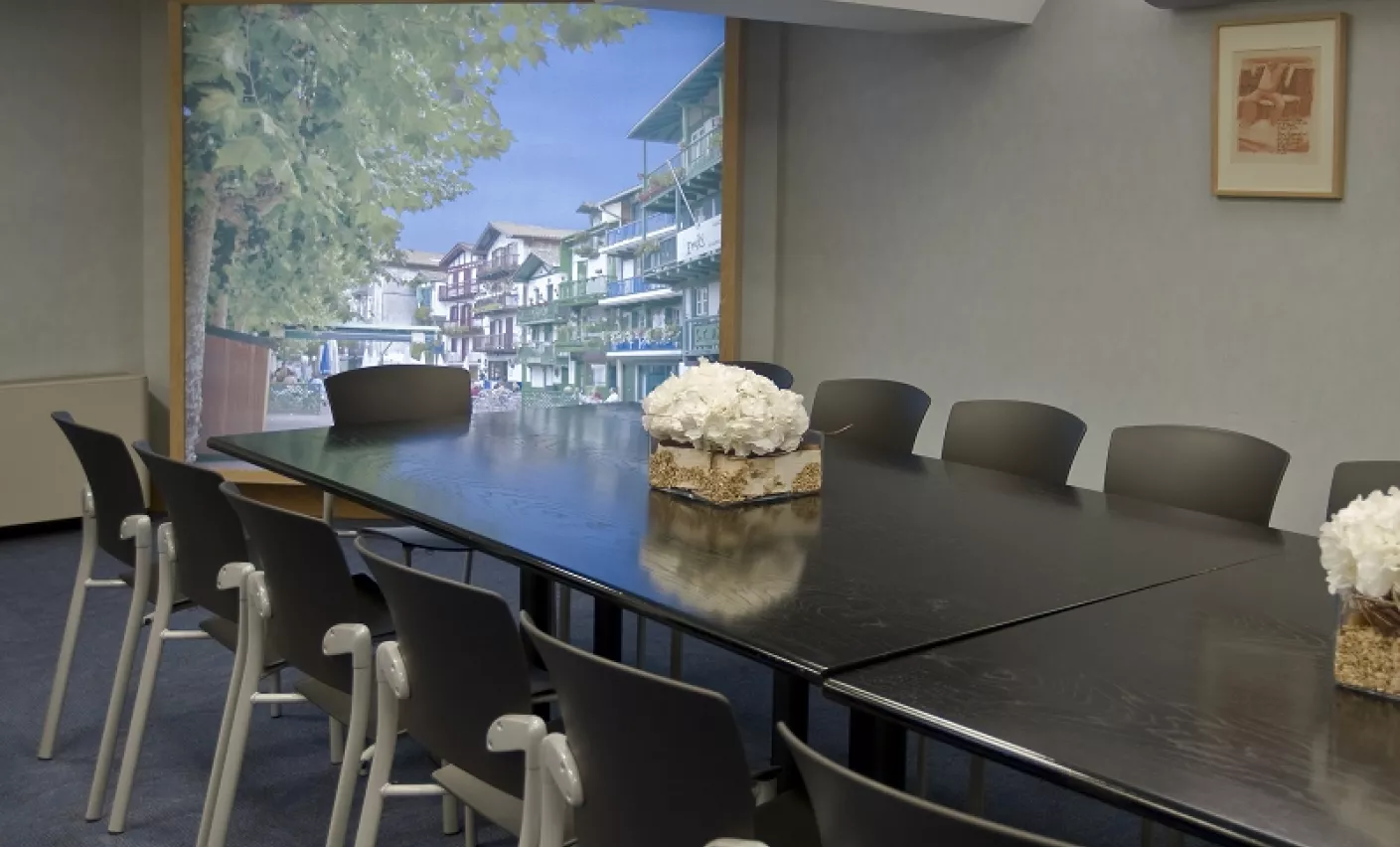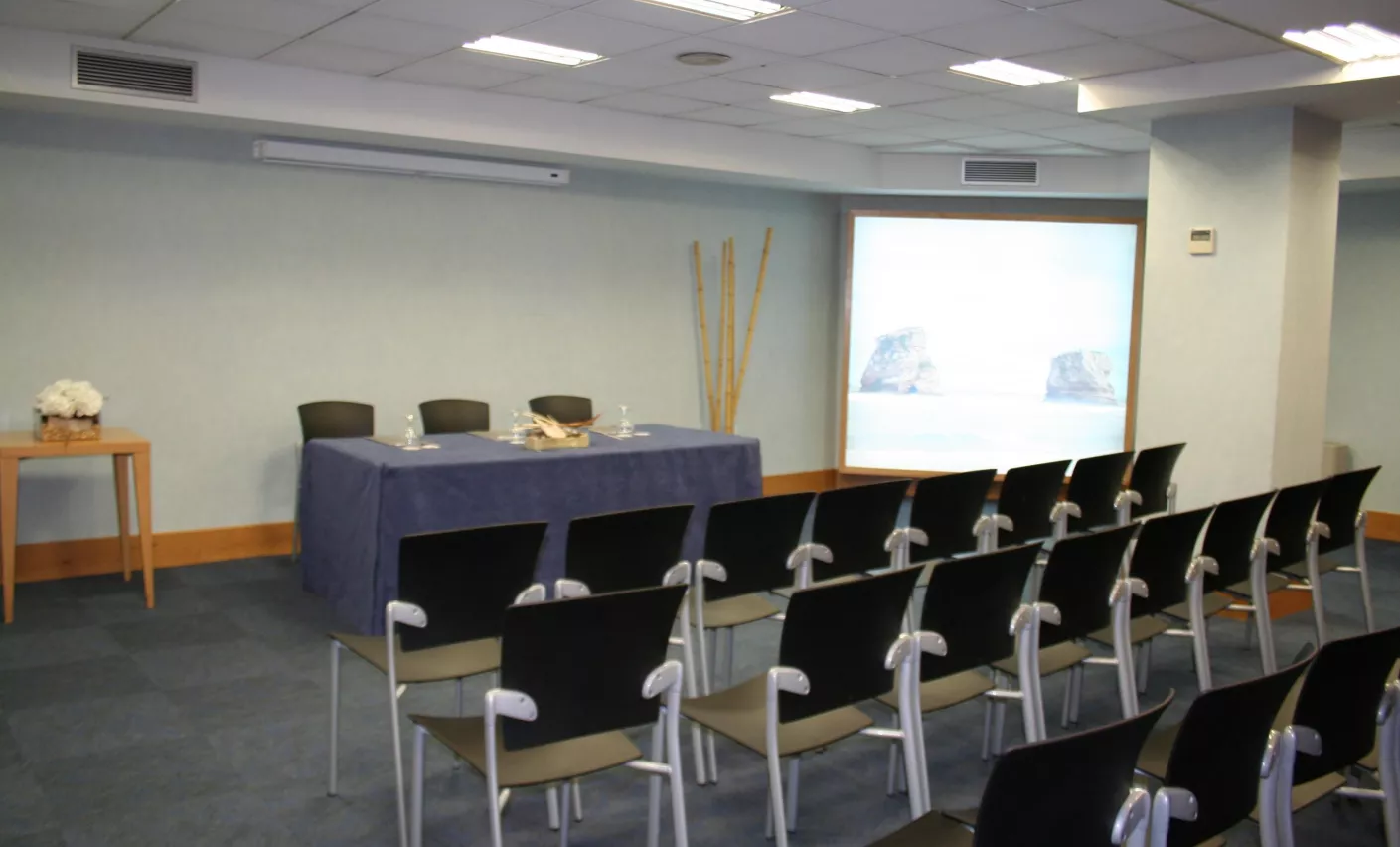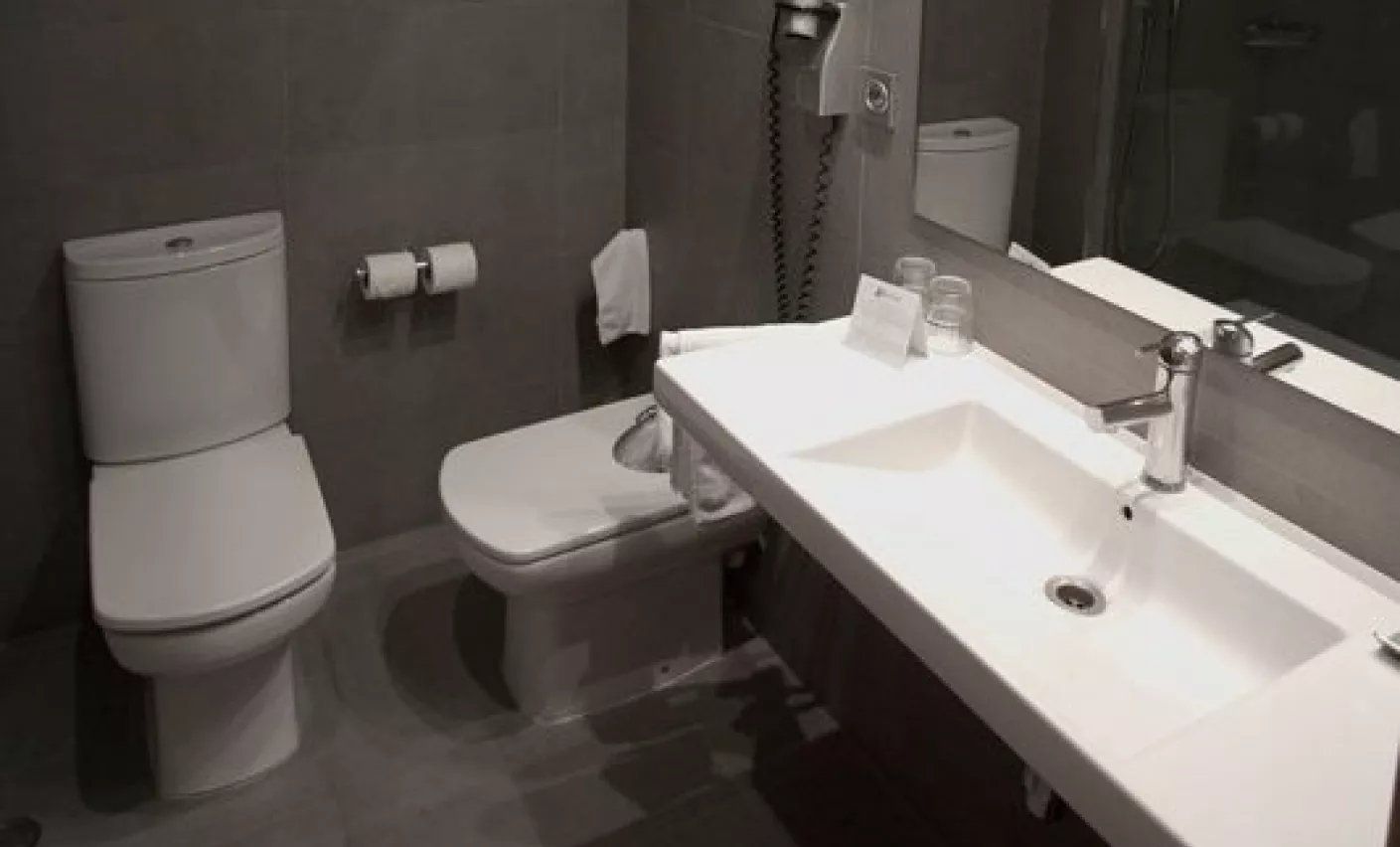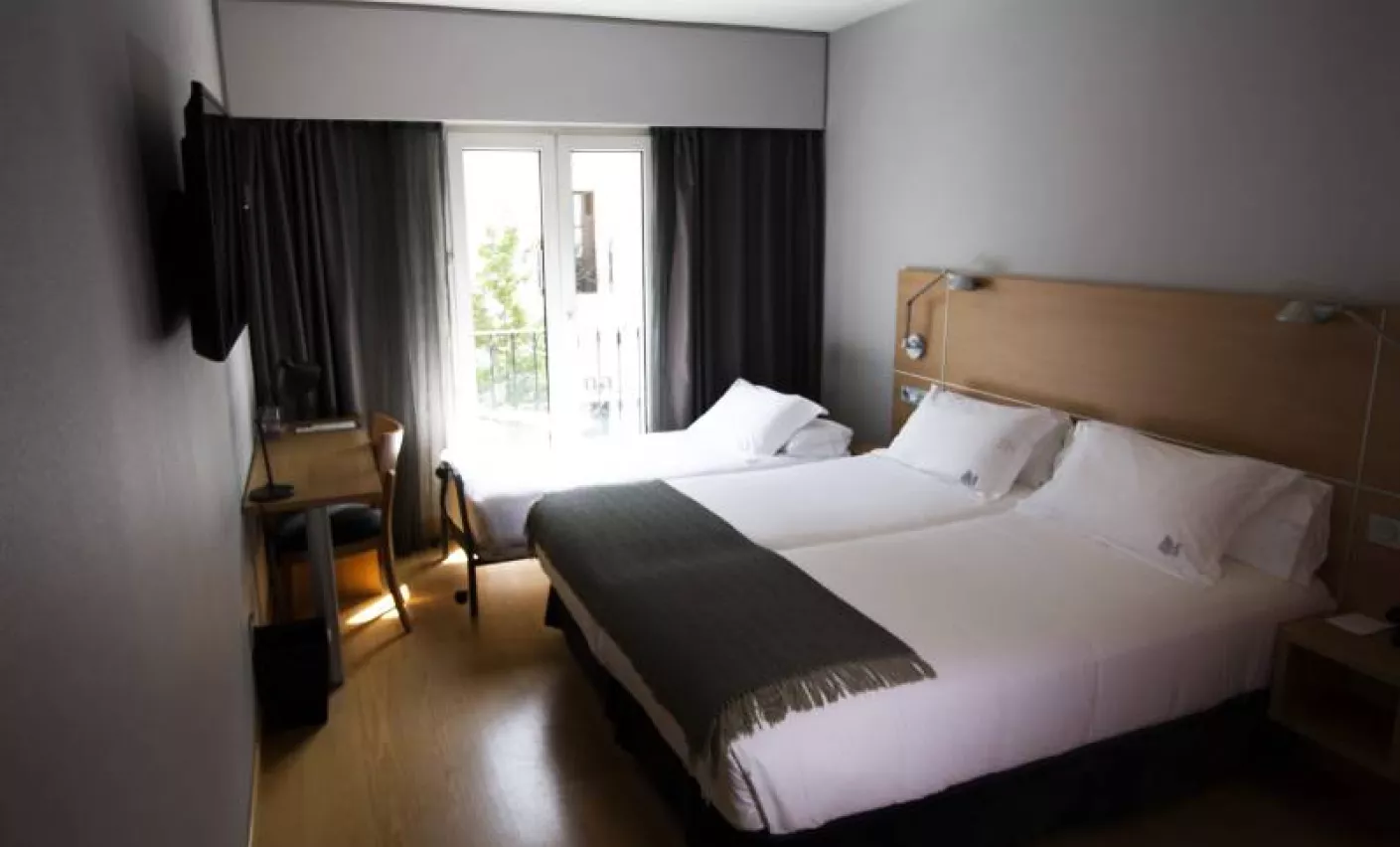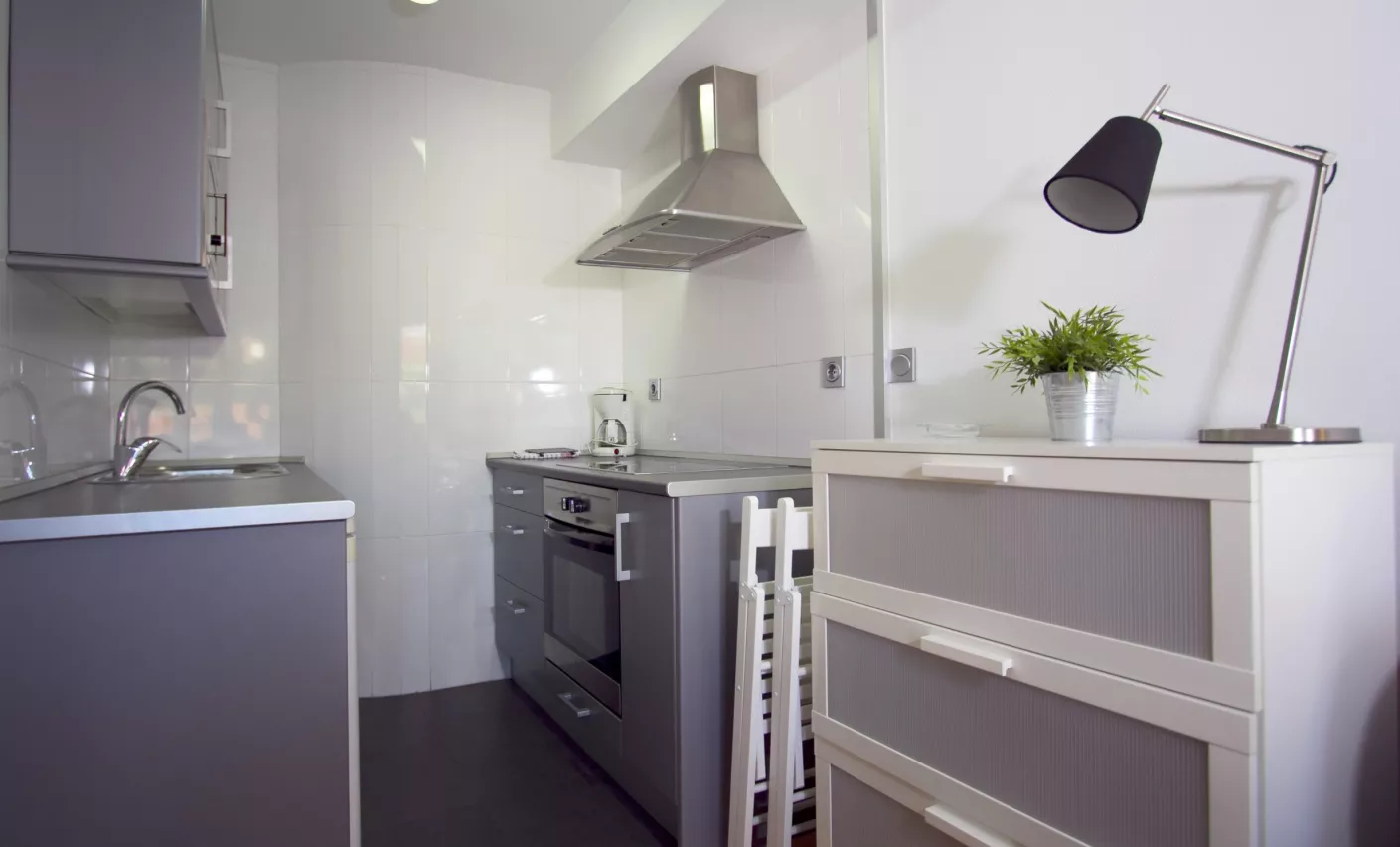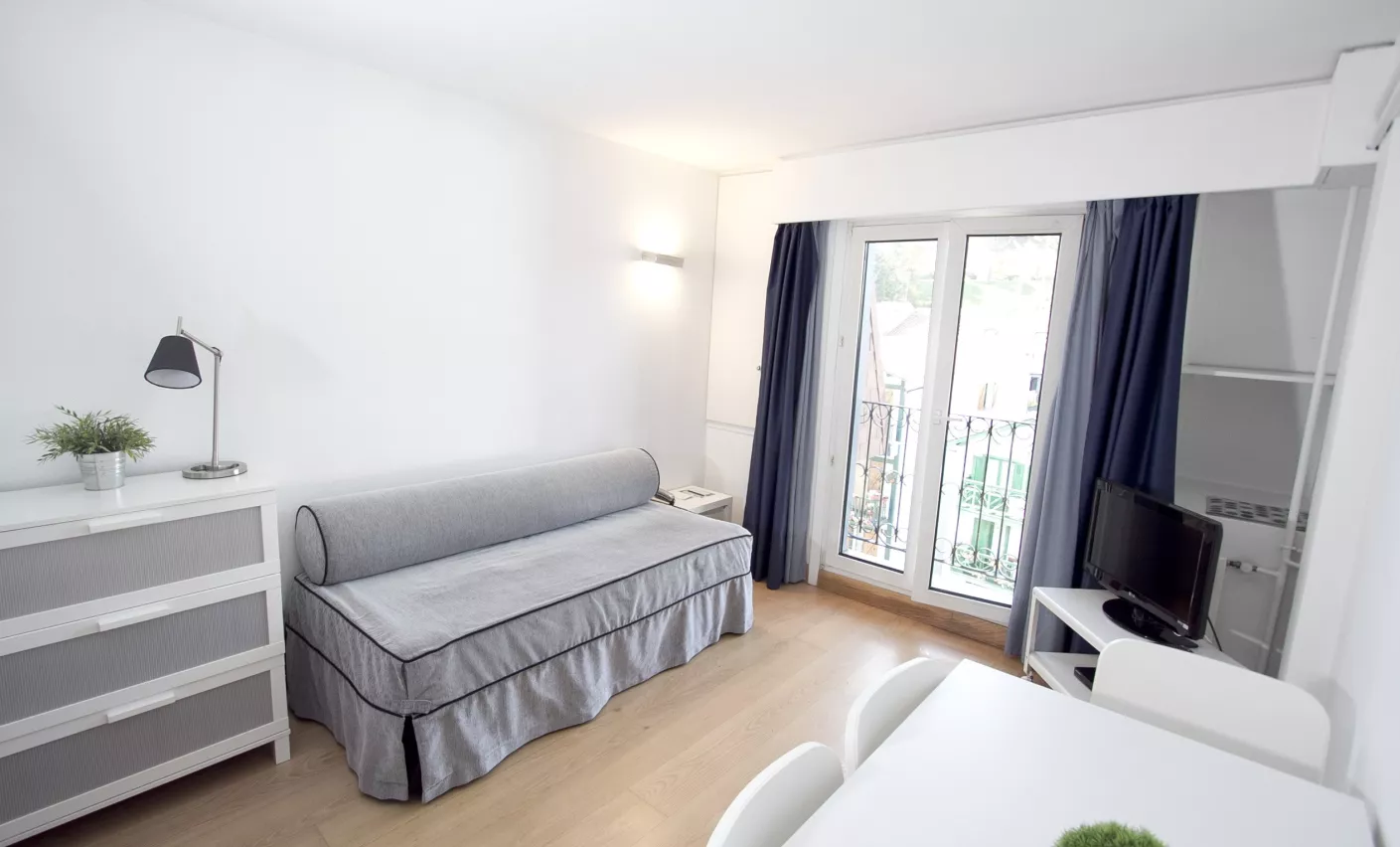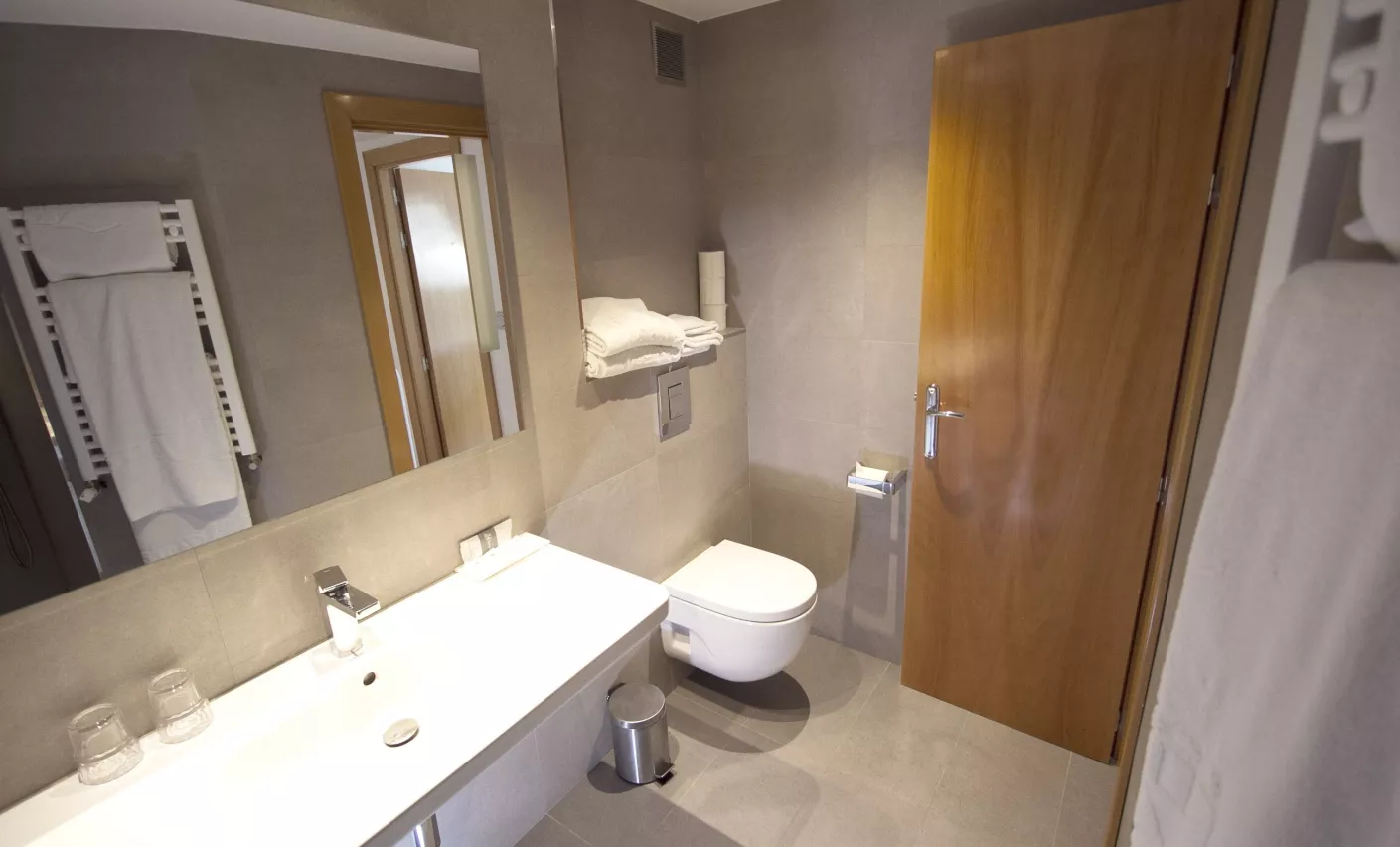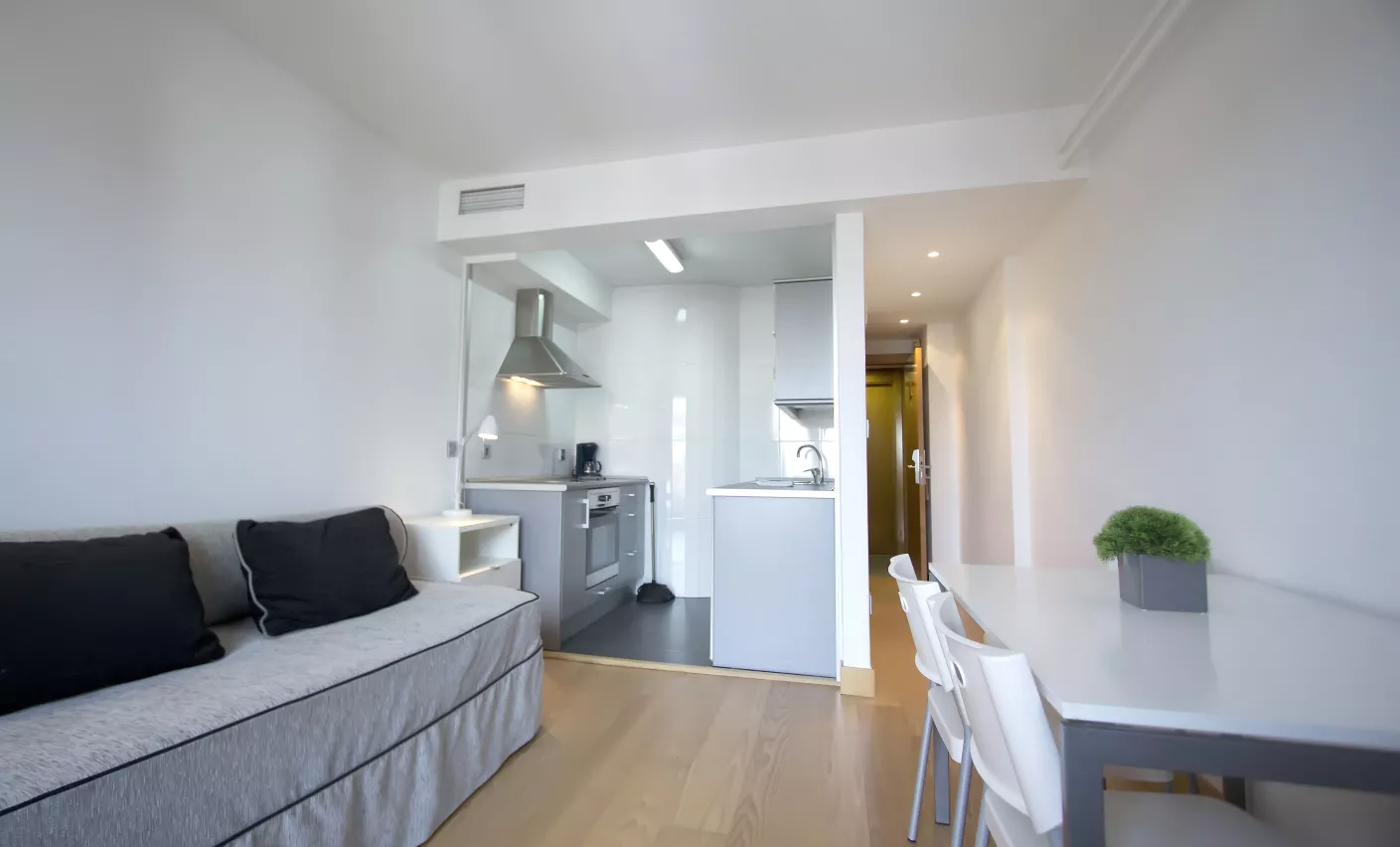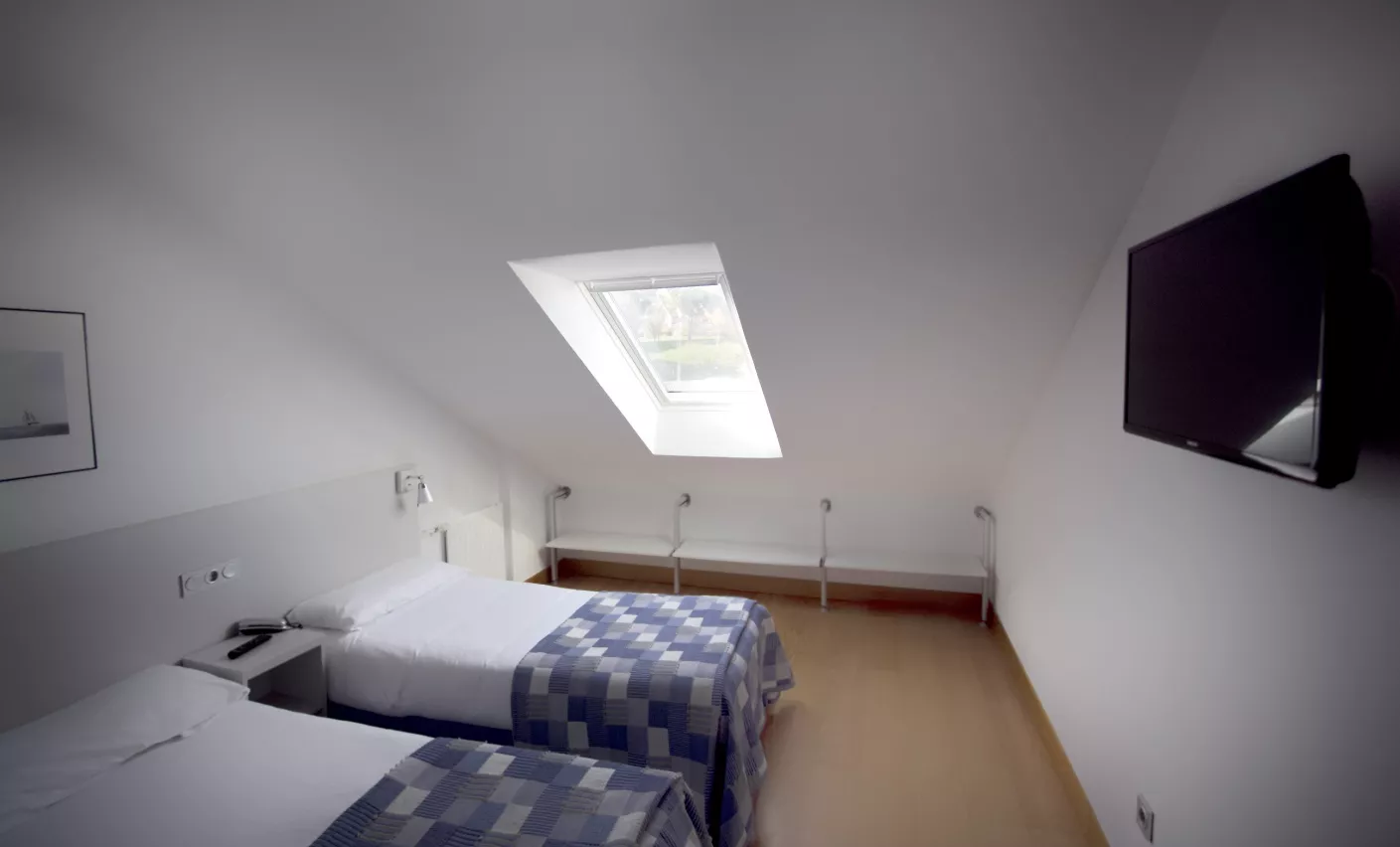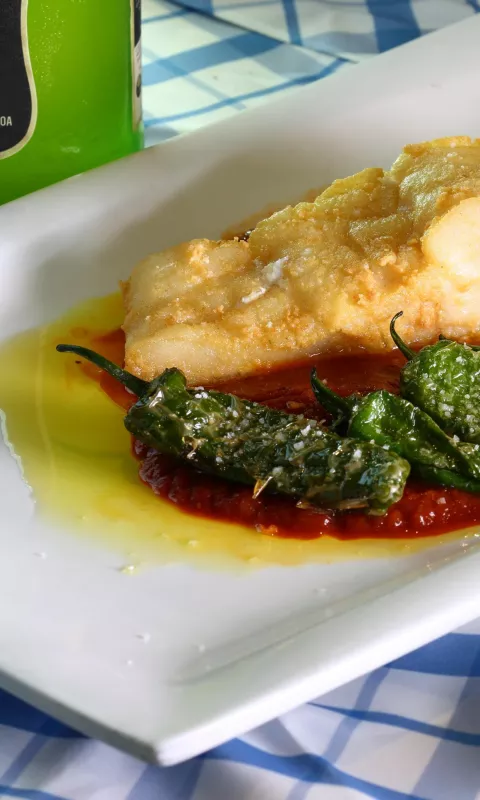 Restaurant
Taste the authentic flavor of the sea at the 3-star Jauregui hotel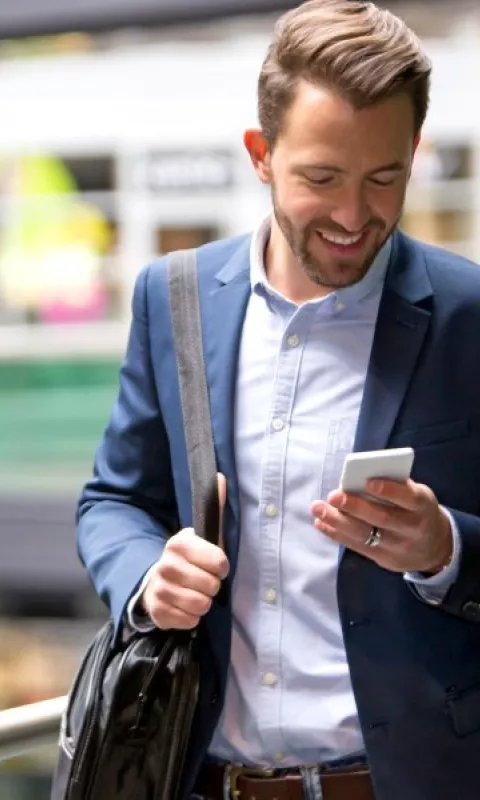 Free WIFI
Take advantage of the free Wi-Fi service in all the hotel facilities.
Key features
The Sercotel Jáuregui has a wide range of services that aim to offer you a stay that is as comfortable and carefree as possible. The staff at our hotel in Hondarribia will ensure that you feel perfectly cared for and that you do not lack anything you may need.
Meeting rooms
FACILITIES
Flexible spaces in the best locations.
PEOPLE
Tailor each space to the needs of your event.
SQUARE METRES
Rooms for holding your social event, convention or meeting in.
Frequently Asked Questions
What are the check-in and check-out times at Sercotel Jauregui?
You can check-in from 14:00 and you must check-out by 12:00.
Does Sercotel Jauregui provide parking facilities?
Yes, the hotel has a car park that costs €12 per day. You can only book a parking space from the reception team when you arrive at the hotel.   
Does Sercotel Jauregui provide Wi-Fi? Is it free of charge?
Yes, there's free Wi-Fi access throughout the hotel. Log on and browse. 
Does Sercotel Jauregui provide cots for babies?
Of course. If you need a cot, just ask for one when you make your booking or ask the reception team. The cots entail no additional cost. 
Is there a cafeteria at Sercotel Jauregui?
Sí, Sercotel Jáuregui tiene cafetería. 
Is there a restaurant at Sercotel Jauregui?
Yes, there's a restaurant at the hotel.
What kind of breakfast is served at Sercotel Jauregui?
we offer you buffet breakfast for a cost of €10 per person.
Is there a swimming pool at Sercotel Jauregui?
Yes, the hotel has a swimming pool.
Does Sercotel Jauregui provide a laundry service?
Yes, we provide a laundry service.
What accessibility measures does Sercotel Jauregui take to assist people with reduced mobility?
We have rooms adapted to people with reduced mobility. The hotel's communal areas can also be accessed by people with reduced mobility.

TripAdvisor