Alcorcon, Spain
Sercotel La Princesa
Search your hotel or destination
The hotel where anything can happen
The Sercotel La Princesa isn't a hotel, it's a party. All kinds of weddings and highly varied celebrations take place here. Its spacious landscaped terraces that are ideally conditioned to provide happiness and comfort, the lounges with glazed windows through which the natural light enters and a disco where you can put the finishing touch to the party... until the early hours of the morning catch up with you.  
What's the best thing about an event? We'd say being able to forget about the organisation and devoting your time to enjoying it, right? This is why the La Princesa Hotel has a team specialising in the production of events and, we should also say, a team that professes pure devotion to detail.  
The dozen event rooms include terraces and large spaces with all the technological facilities required for your presentations and conventions, and even catwalks for fashion shows. Because, in addition to parties, at the La Princesa Hotel in Madrid we're experts in making your business events a success.  
But it's not all work and no play. Did you know that the La Princesa Hotel is located between Móstoles and Alcorcón and ideally connected to the Xanadú shopping centre and the Warner amusement park in Madrid? Yes, you guessed it; this accommodation will be your base of operations to get your adrenalin pumping at each attraction.  
Its 74 comfortable, bright and modern rooms are ideal for a family getaway. And when we say the family, we mean the full family; dogs and cats are welcome at the Alcorcón La Princesa Hotel! You should also bear in mind that you can leave your car at the hotel's own facilities. 
The temptation of the hotel is visible in the breakfasts. What a pleasure to be able to allow yourself to be pampered by the array of hot, cold, sweet and savoury dishes that are laid out like a garden of delicacies every morning. At the Sercotel La Princesa you can enjoy a full buffet-style breakfast. 
One final thing, a small ephemeris; a few years ago, Queen Letizia and King Felipe VI (when they were still a Princess and Prince) stayed at the Sercotel La Princesa Hotel. We call this the royal check-in. Welcome.
Find your room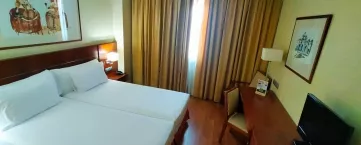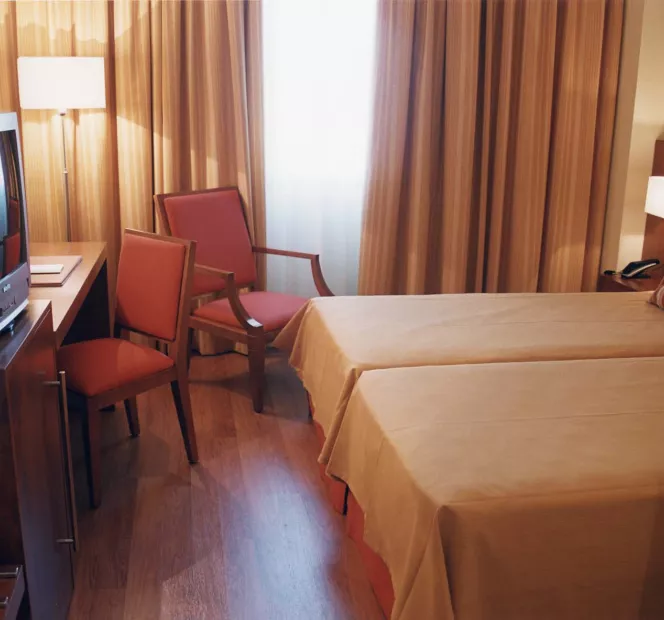 Classic Room
Every imaginable comfort has its place in these Classic rooms. Their wooden floors create a warm and domestic atmosphere, even better than the one at home; everything here is elegant and designed to make your stay an experience. 

Complies with Local/State/Federal fire laws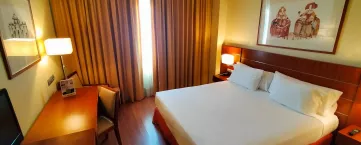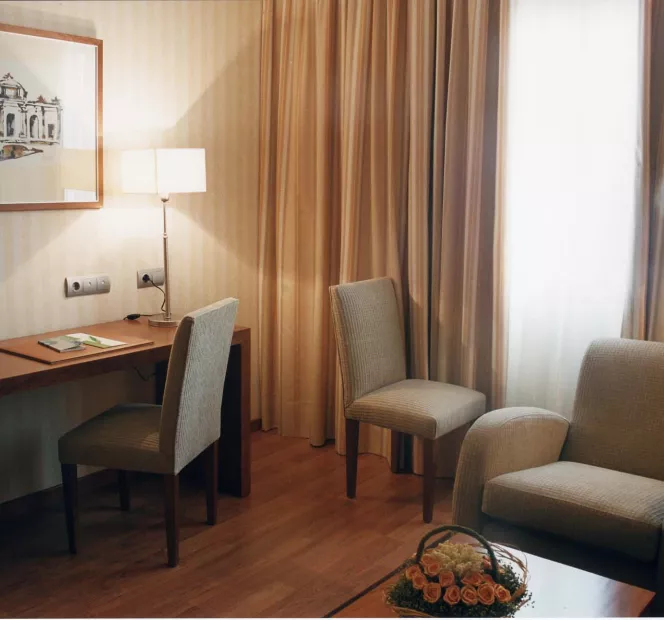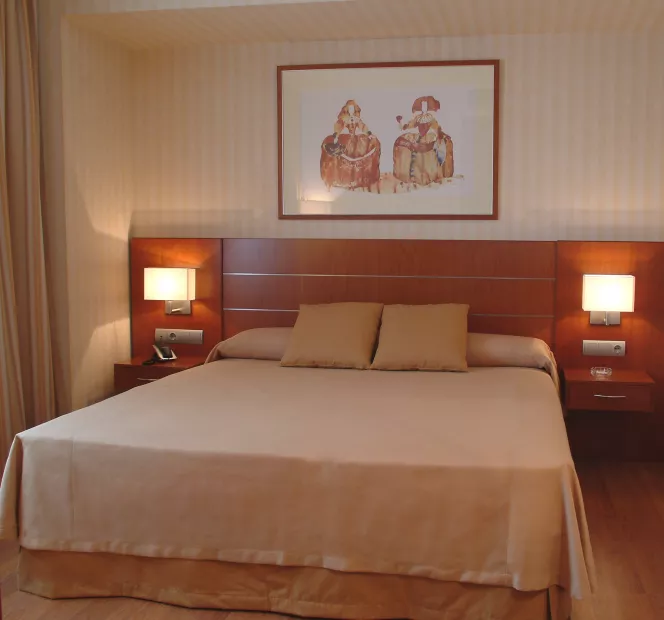 Junior Suite
Space and comfort are the maxims of this room category. Ideal for families, the Junior Suite is designed to accommodate three people. Remember that anything you need will be provided with a simple phone call to our reception.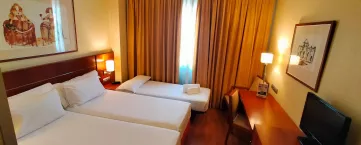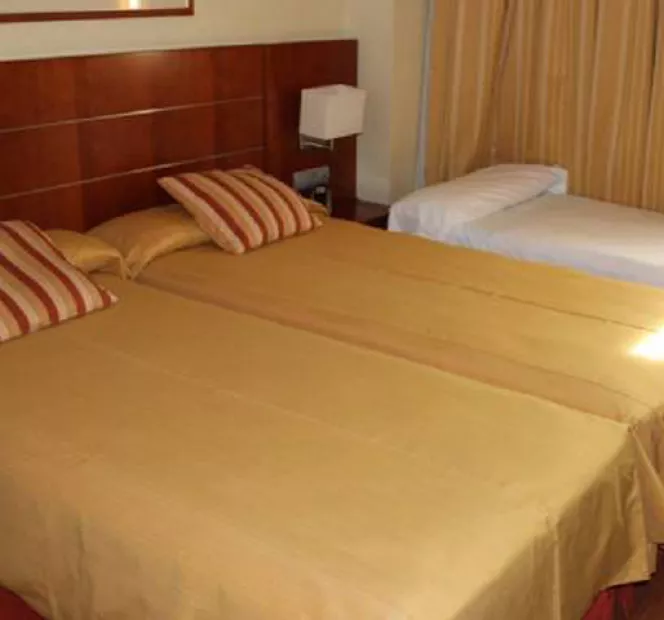 Triple Room
Silence is essential in a hotel at which the priority is always the guests' rest. Can you hear that? Those are the bubbles of your hydromassage bath. You'll find one in one of the hotel's two Classic Triple rooms.   

Complies with Local/State/Federal fire laws
Show more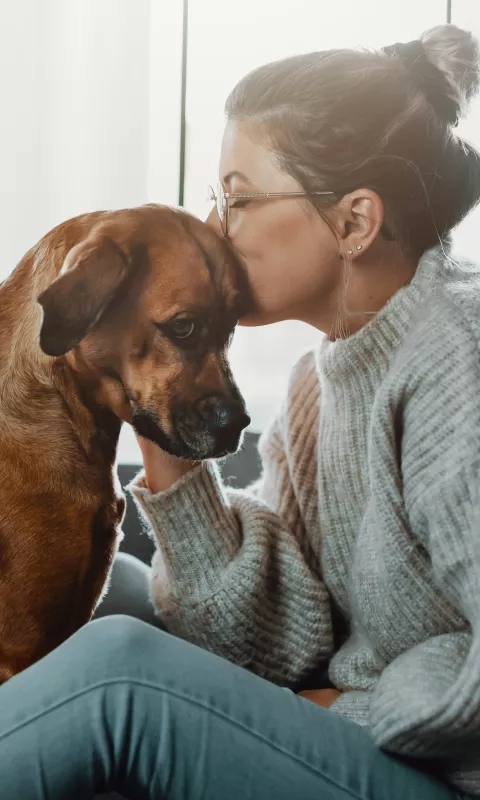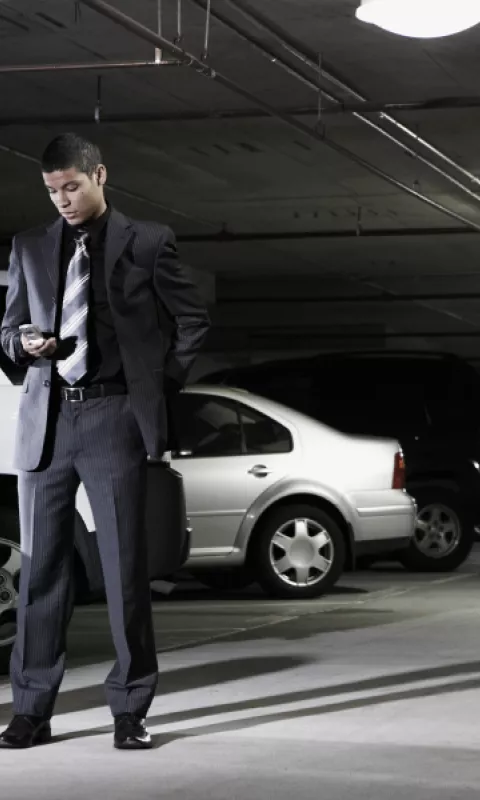 Parking
Do not worry about your car. For a small supplement you can park in a car park that we have arranged a few meters from the hotel.
Key features
The Sercotel La Princesa provides services of the highest quality to make your visit an unforgettable experience. This hotel near Madrid has an à la carte restaurant, room service, free Wi-Fi Internet and meeting rooms, ideal for business meetings.
Meeting rooms
Facilities
Flexible spaces in the best locations.
People
Tailor each space to the needs of your event.
Square metres
Rooms for holding your social event, convention or meeting in.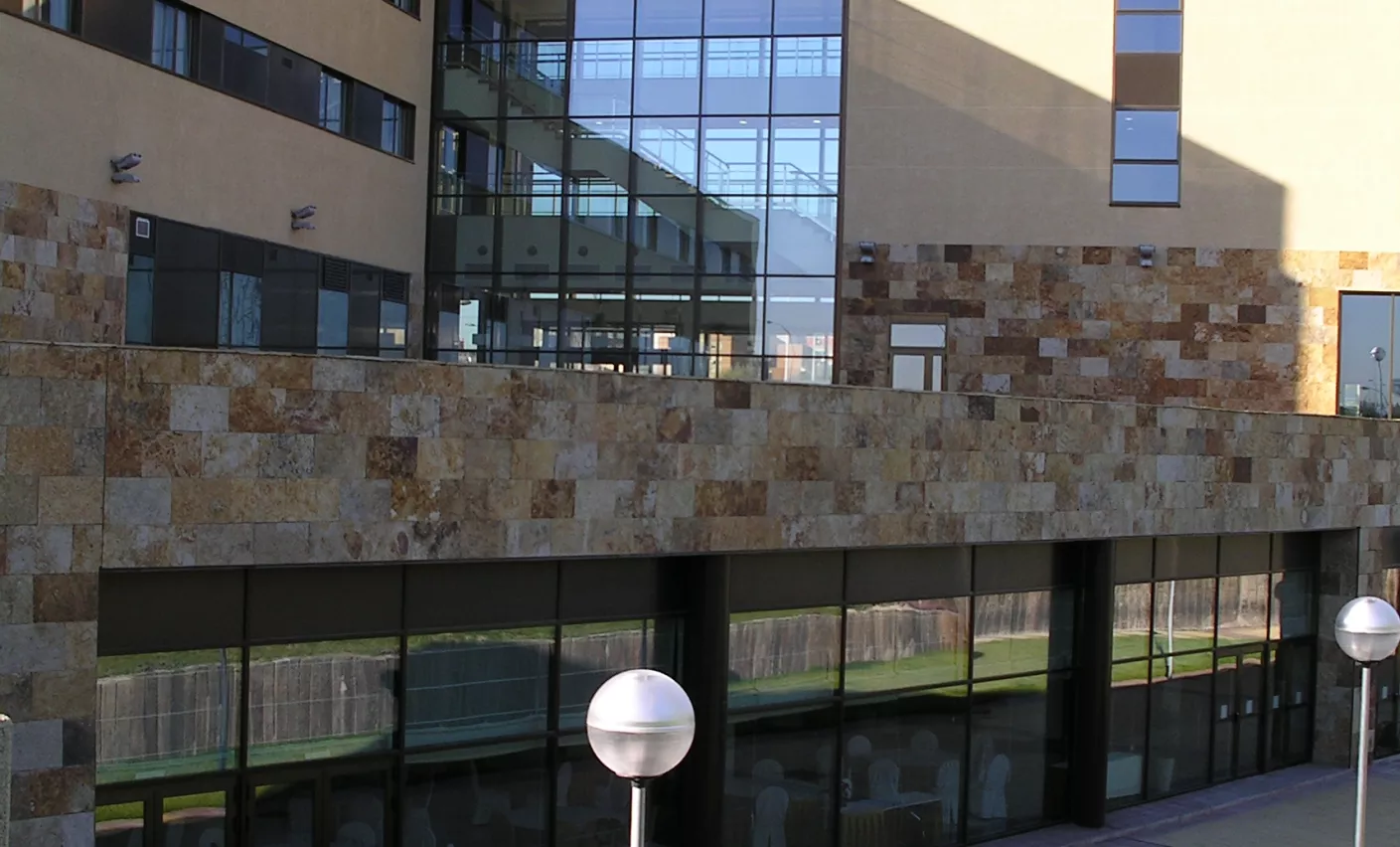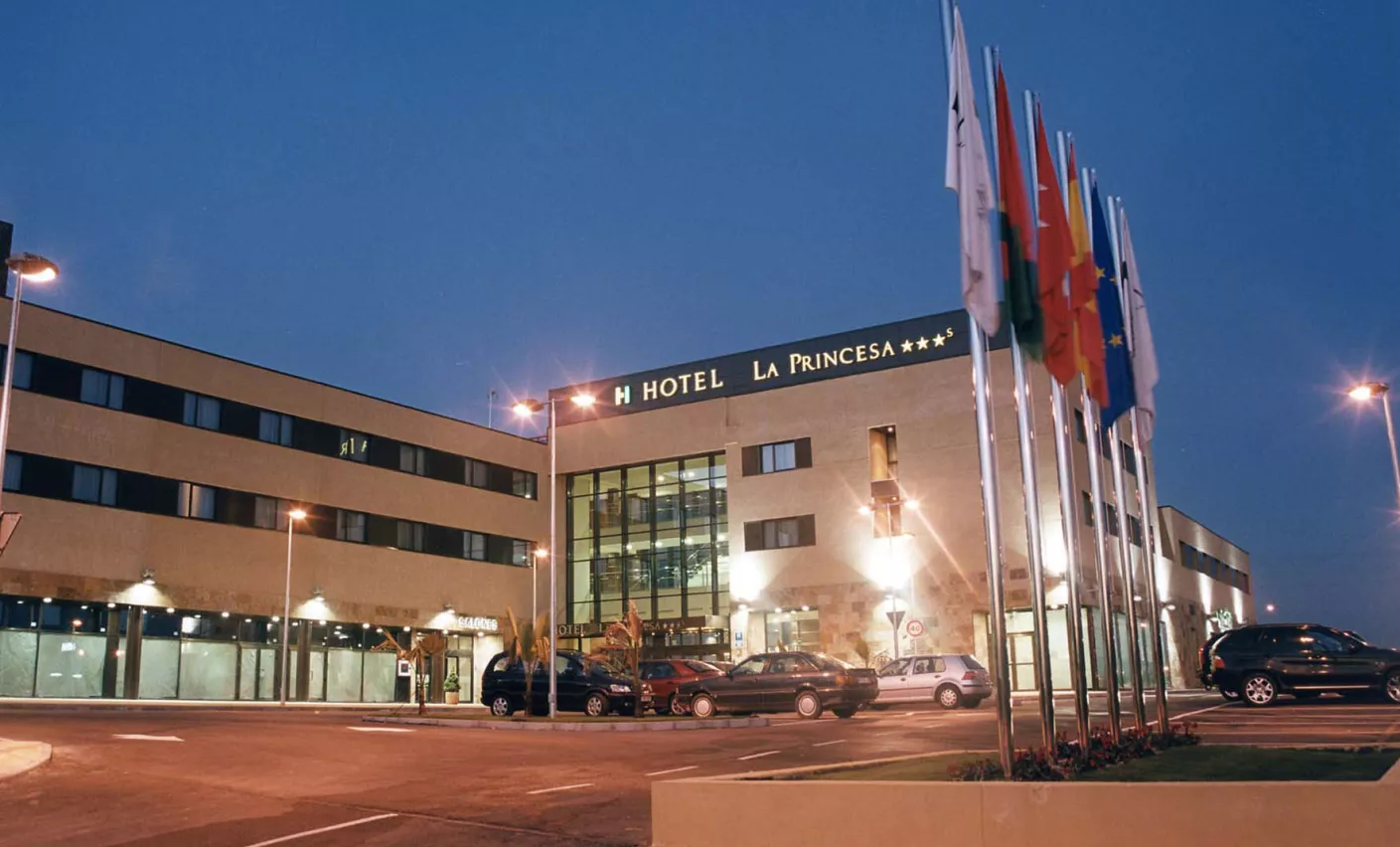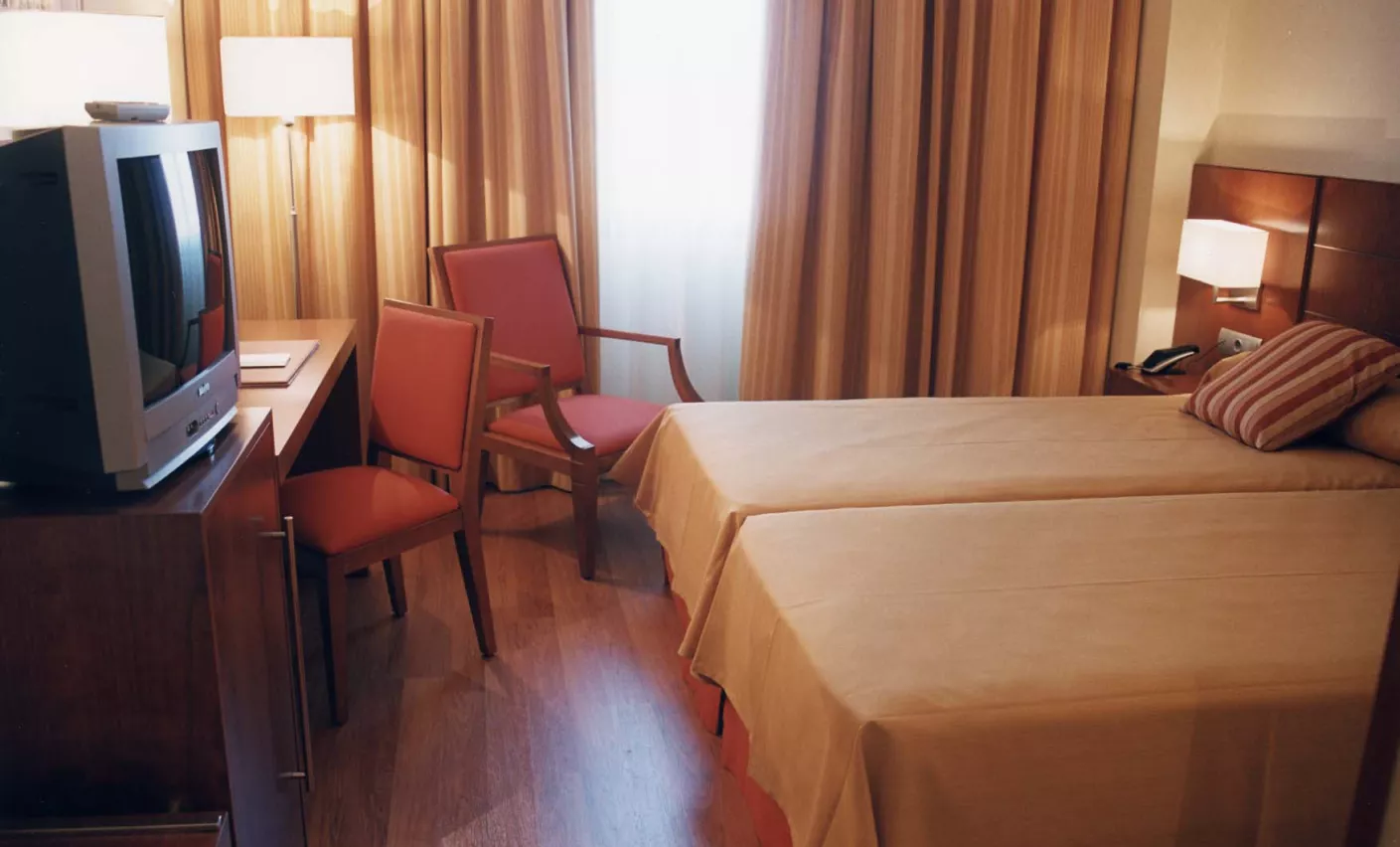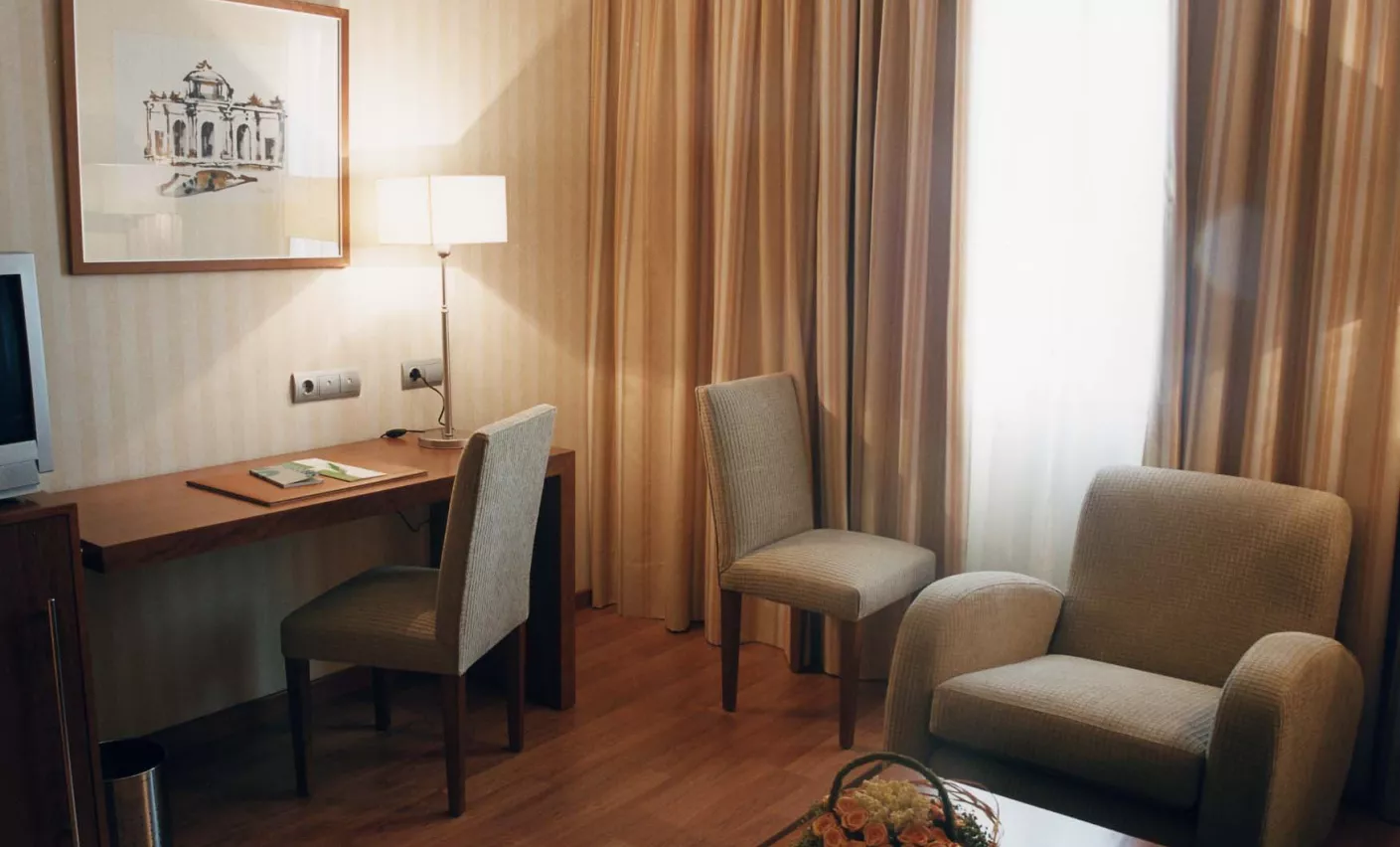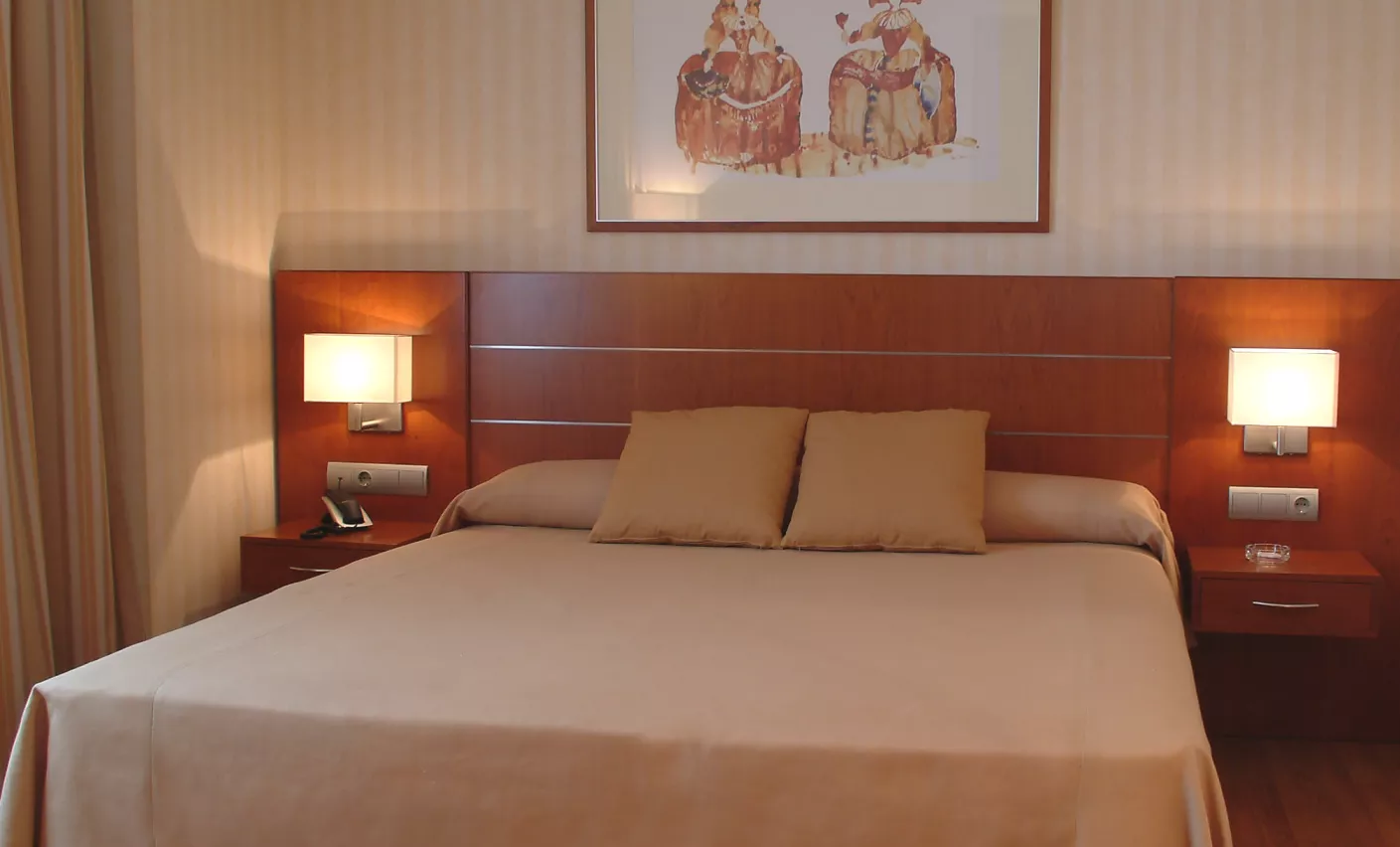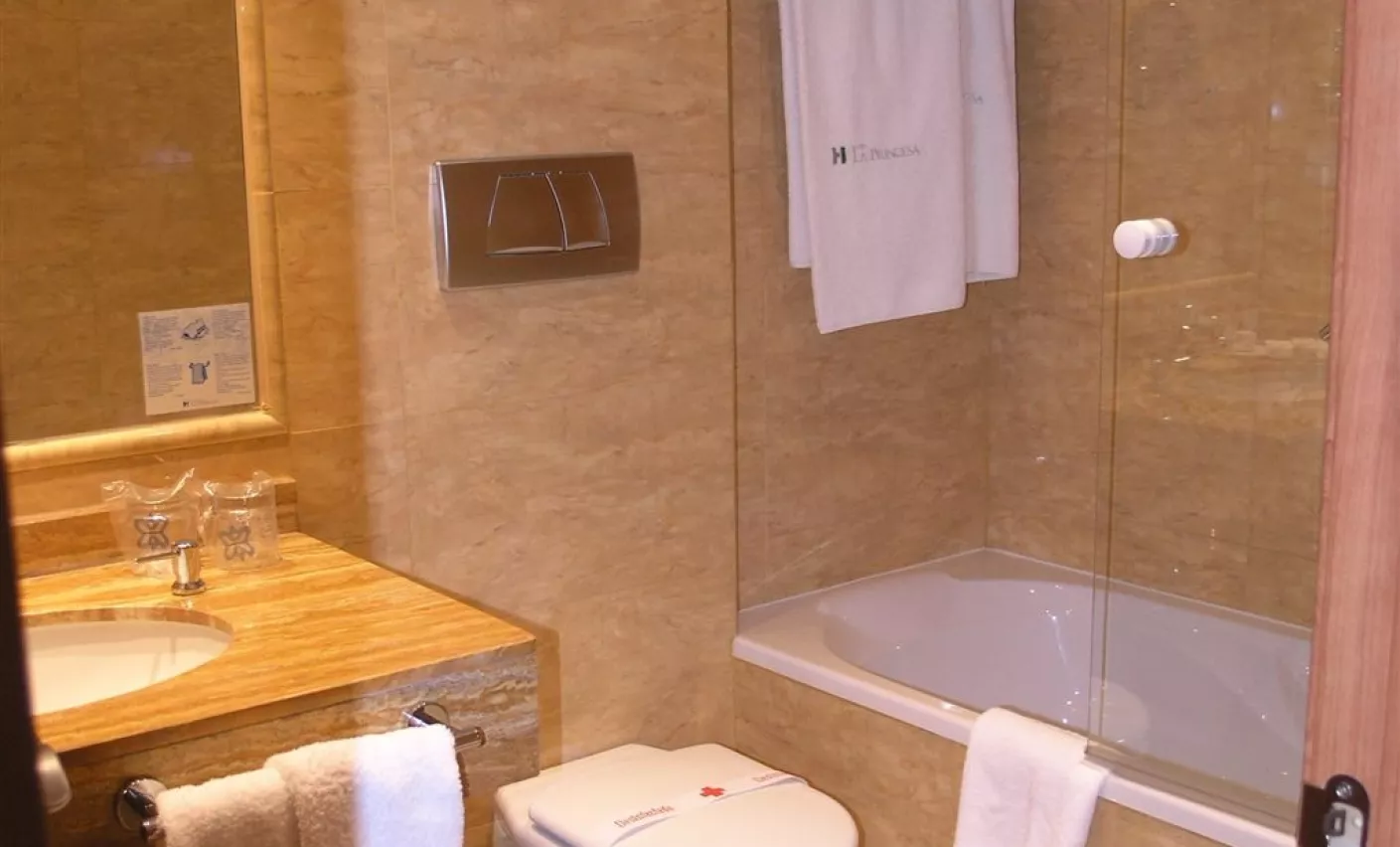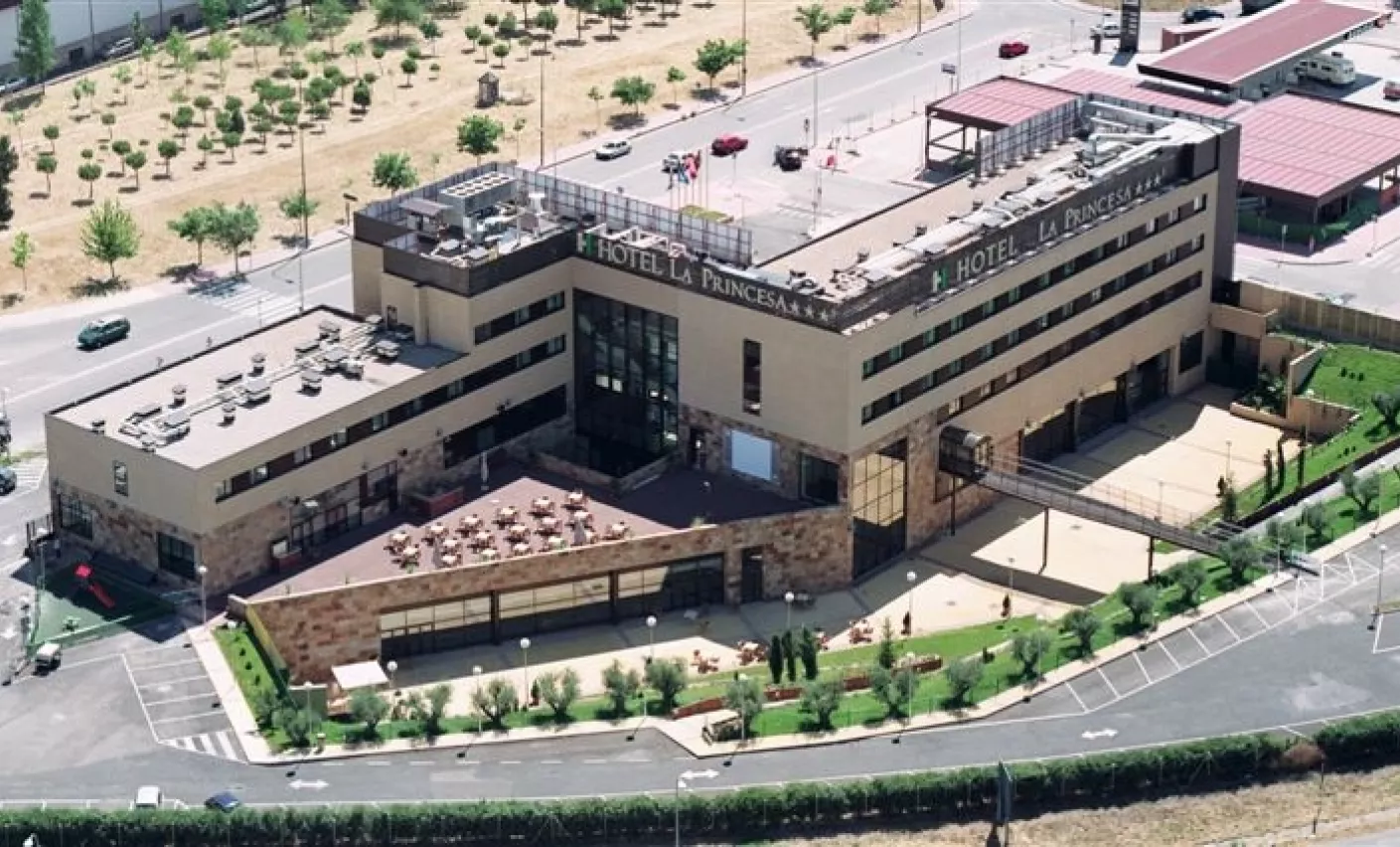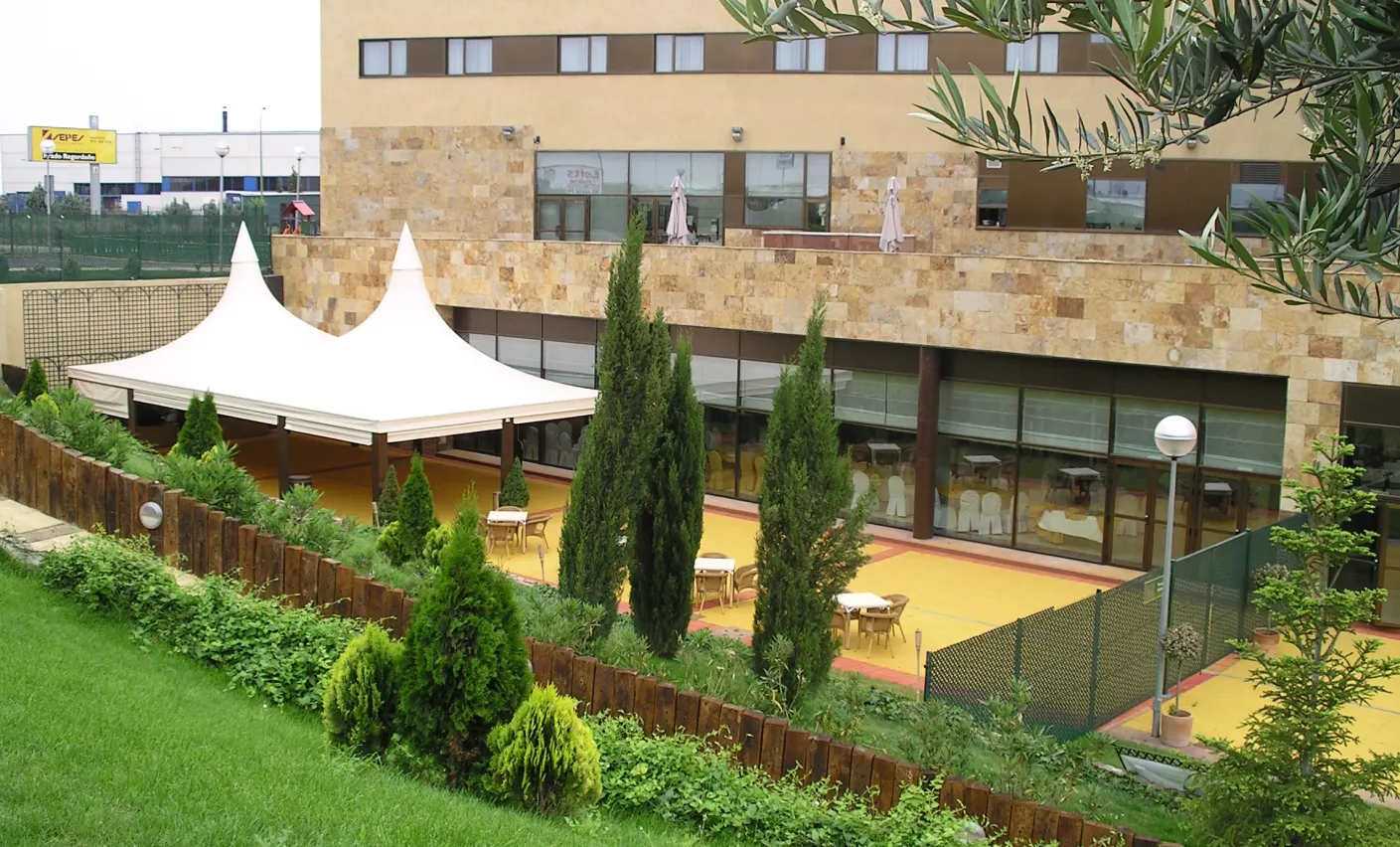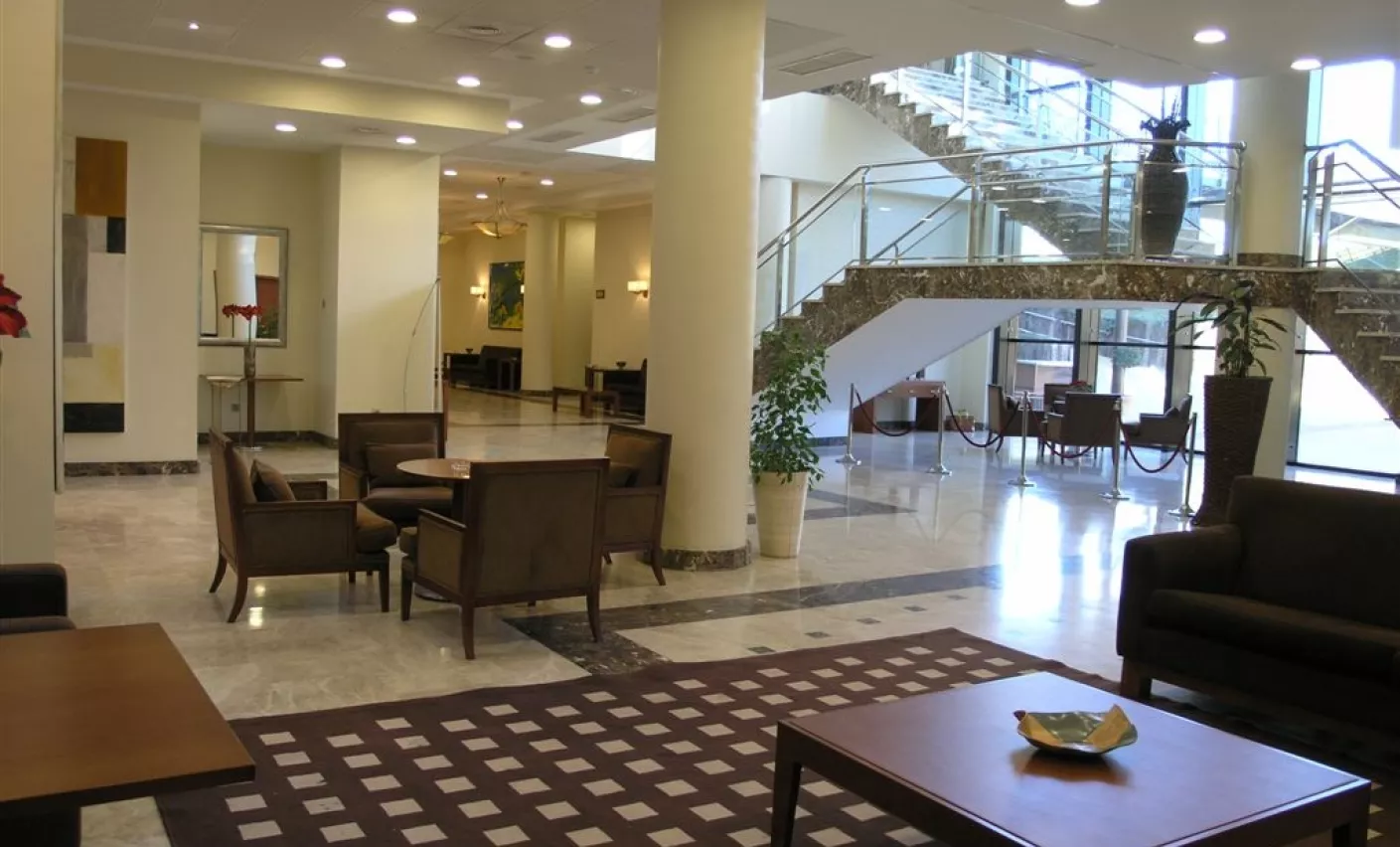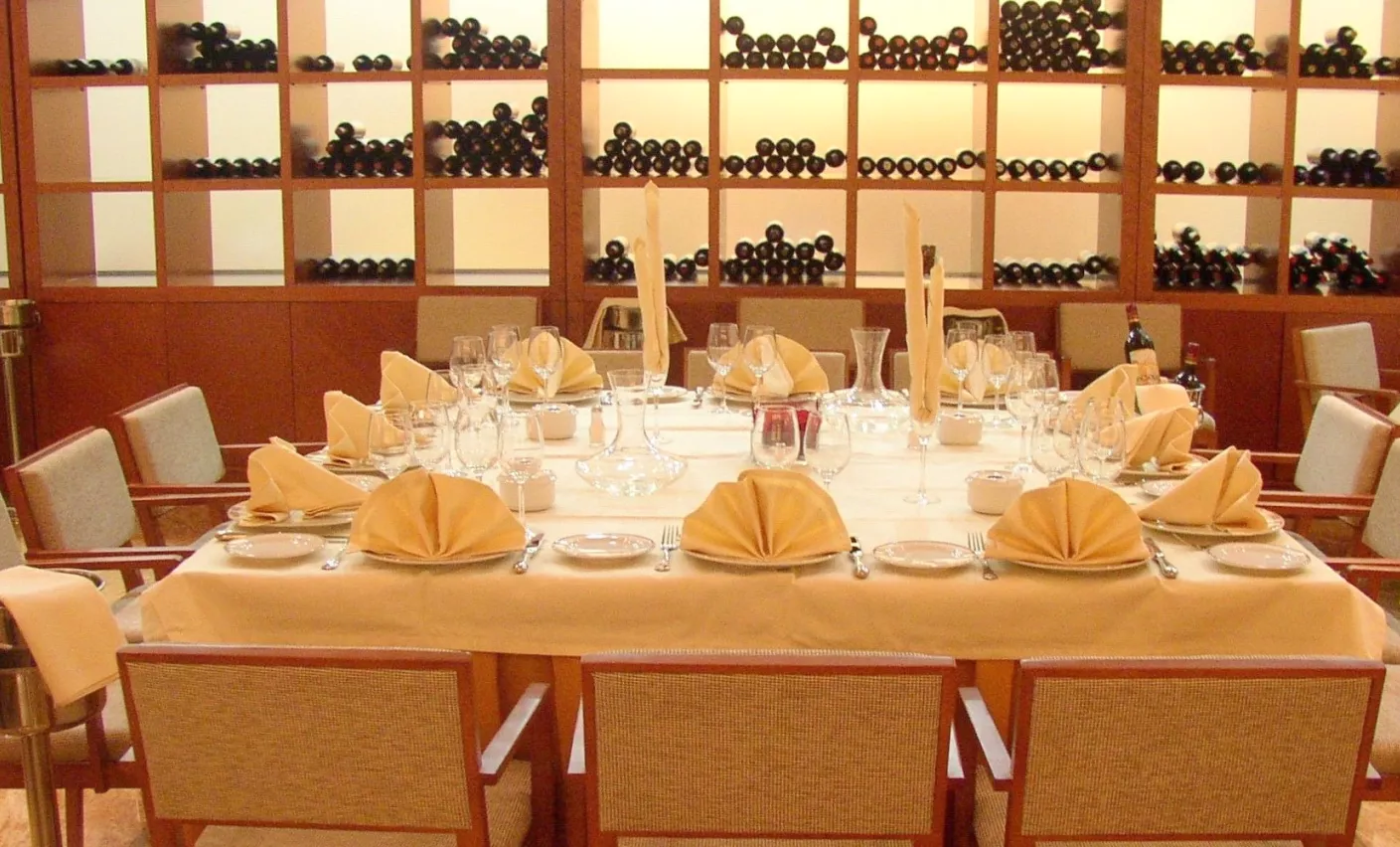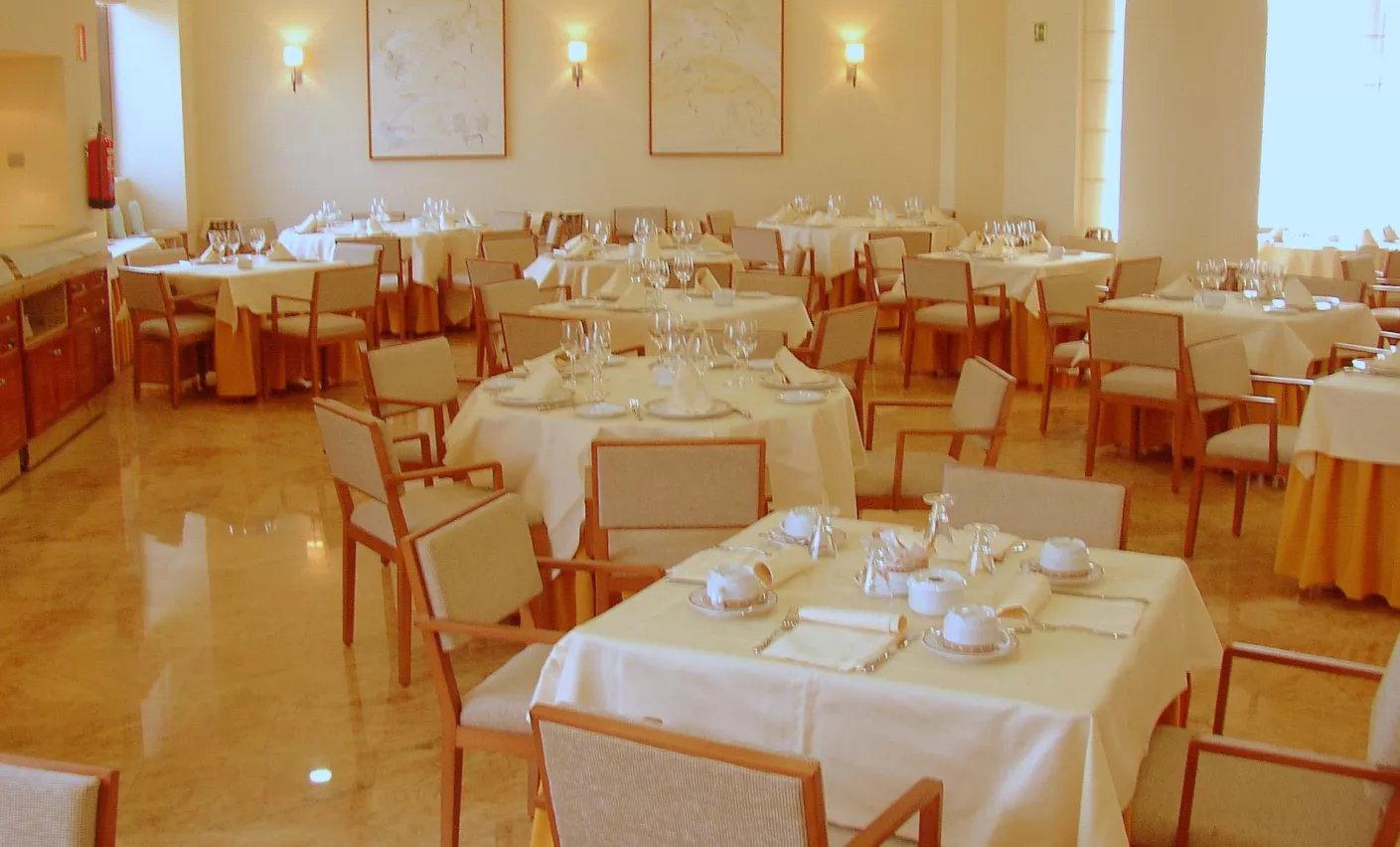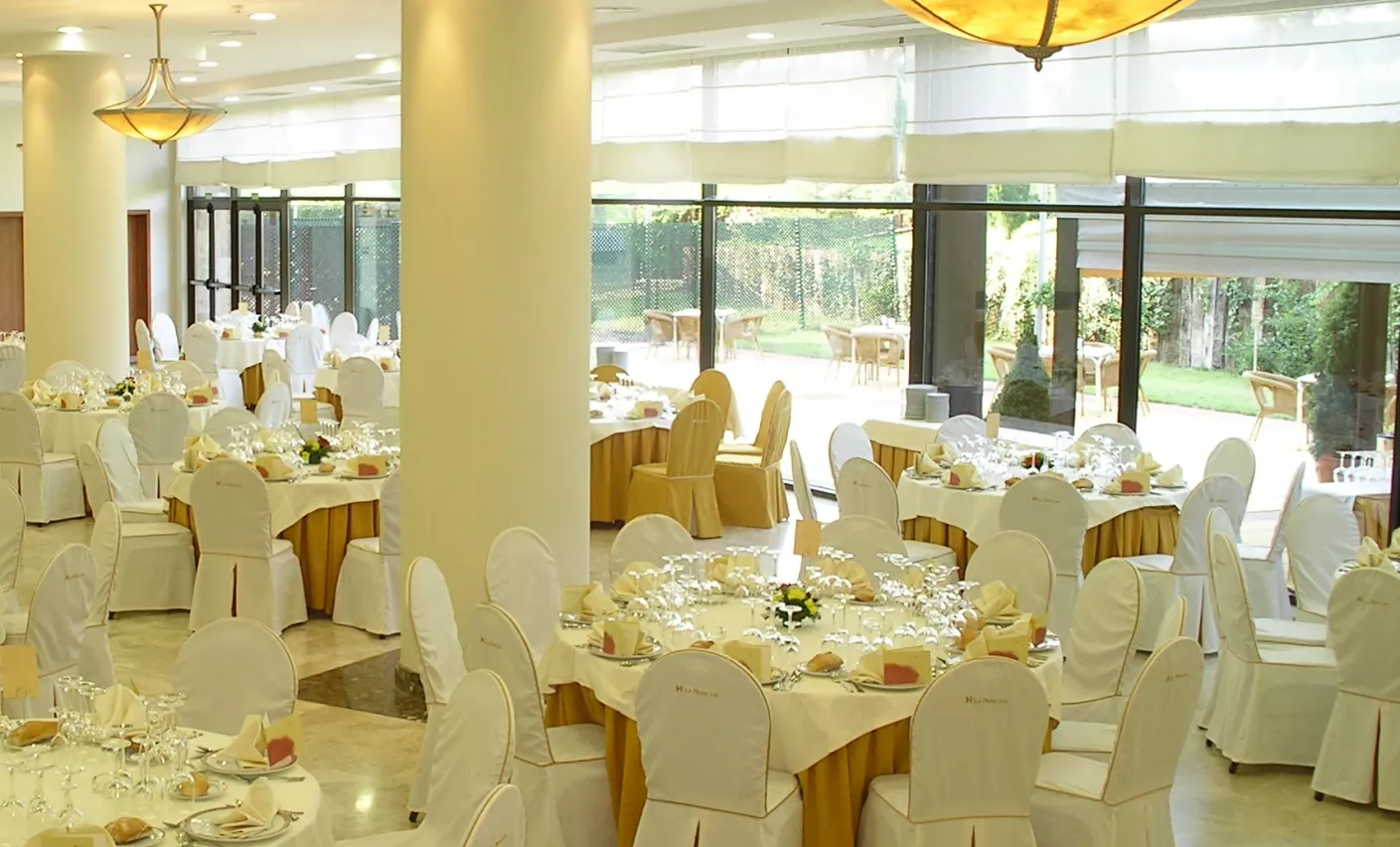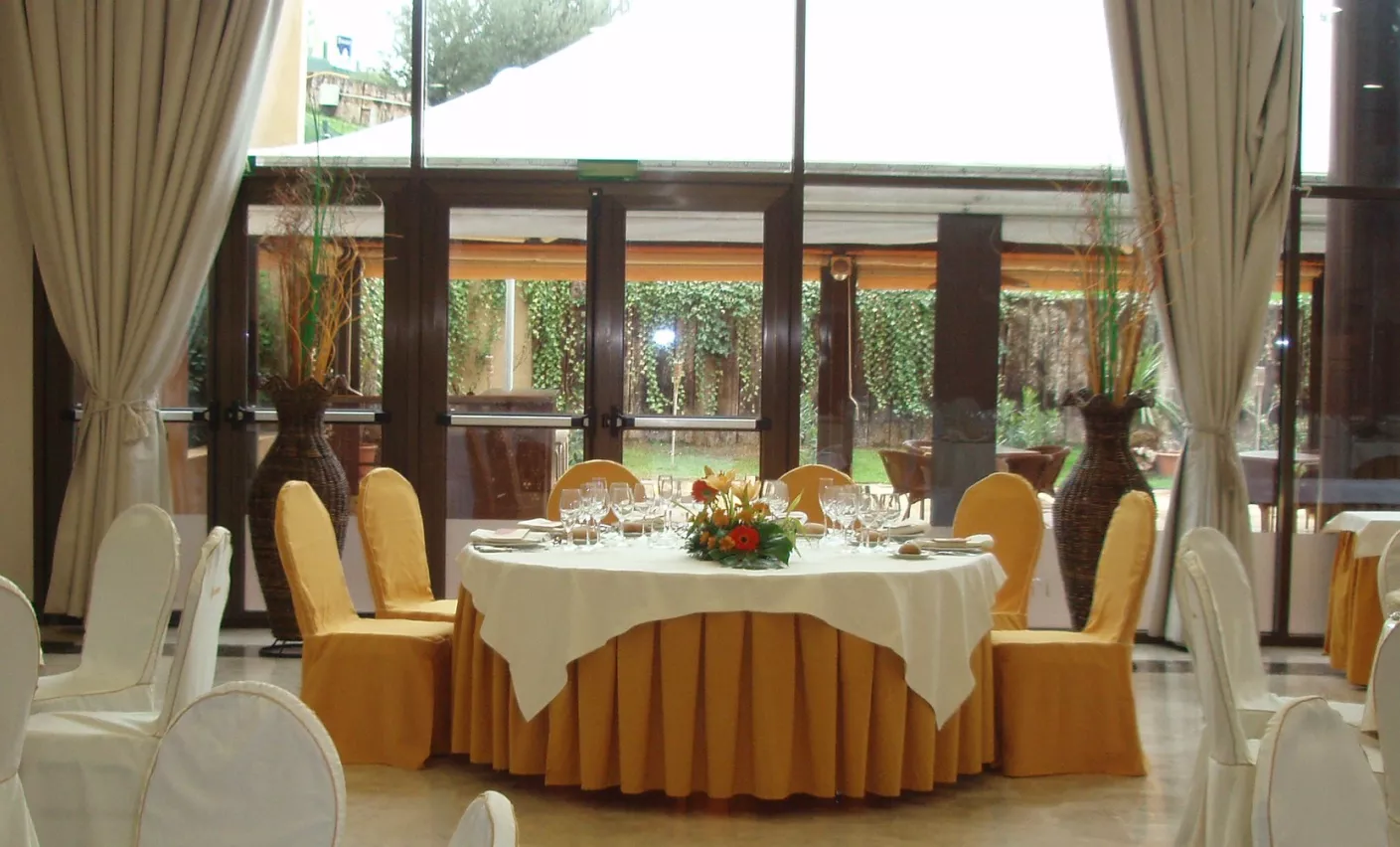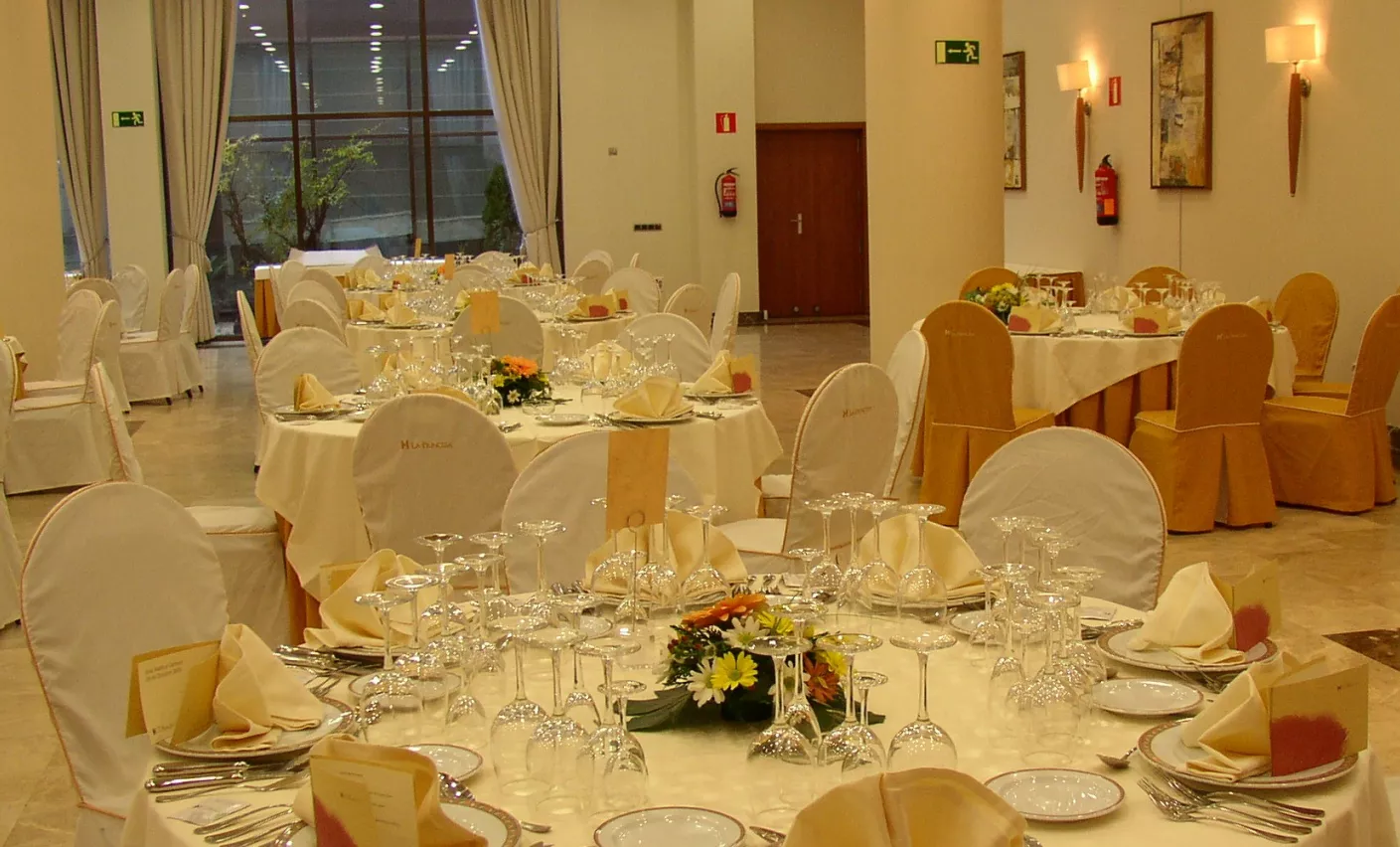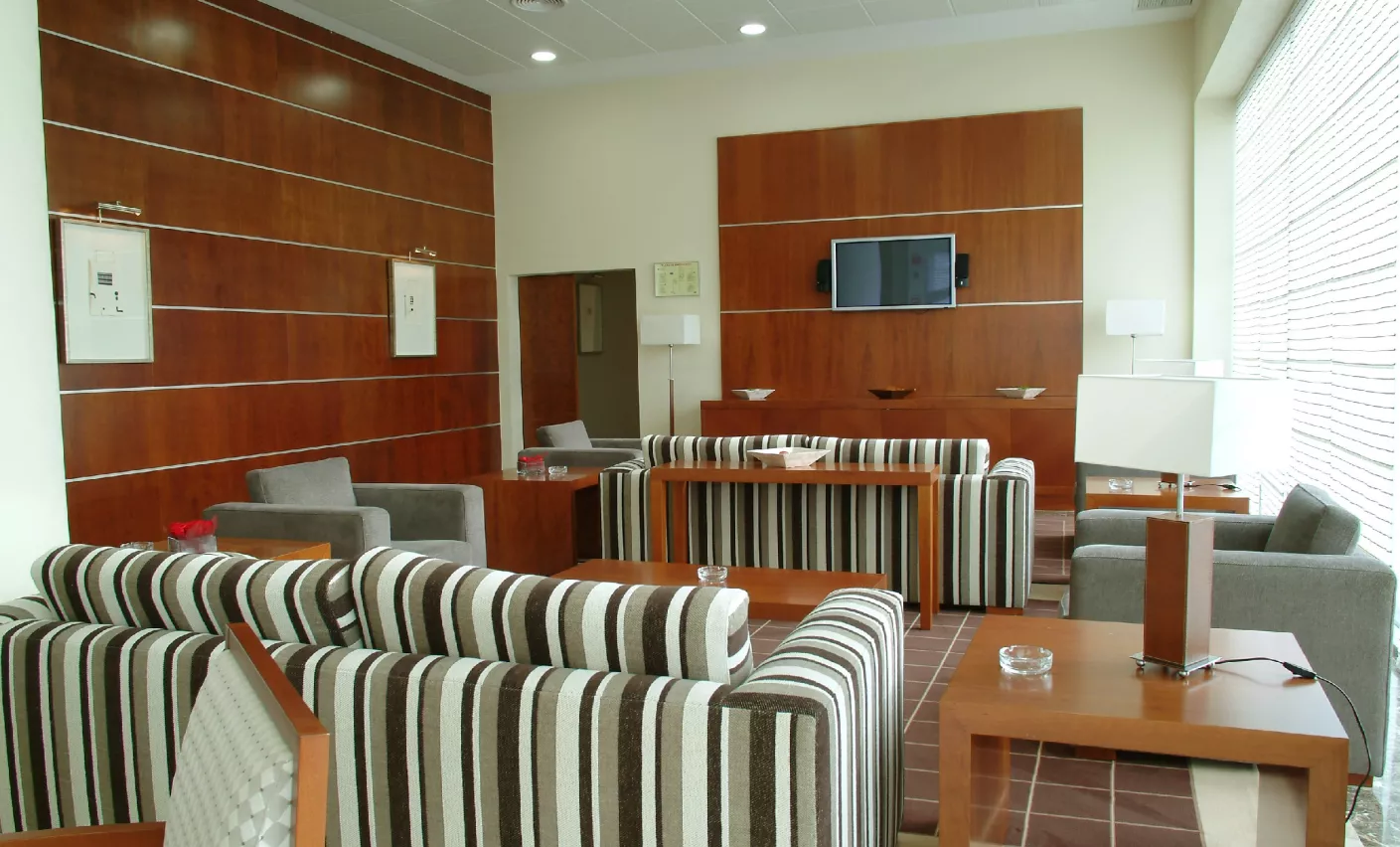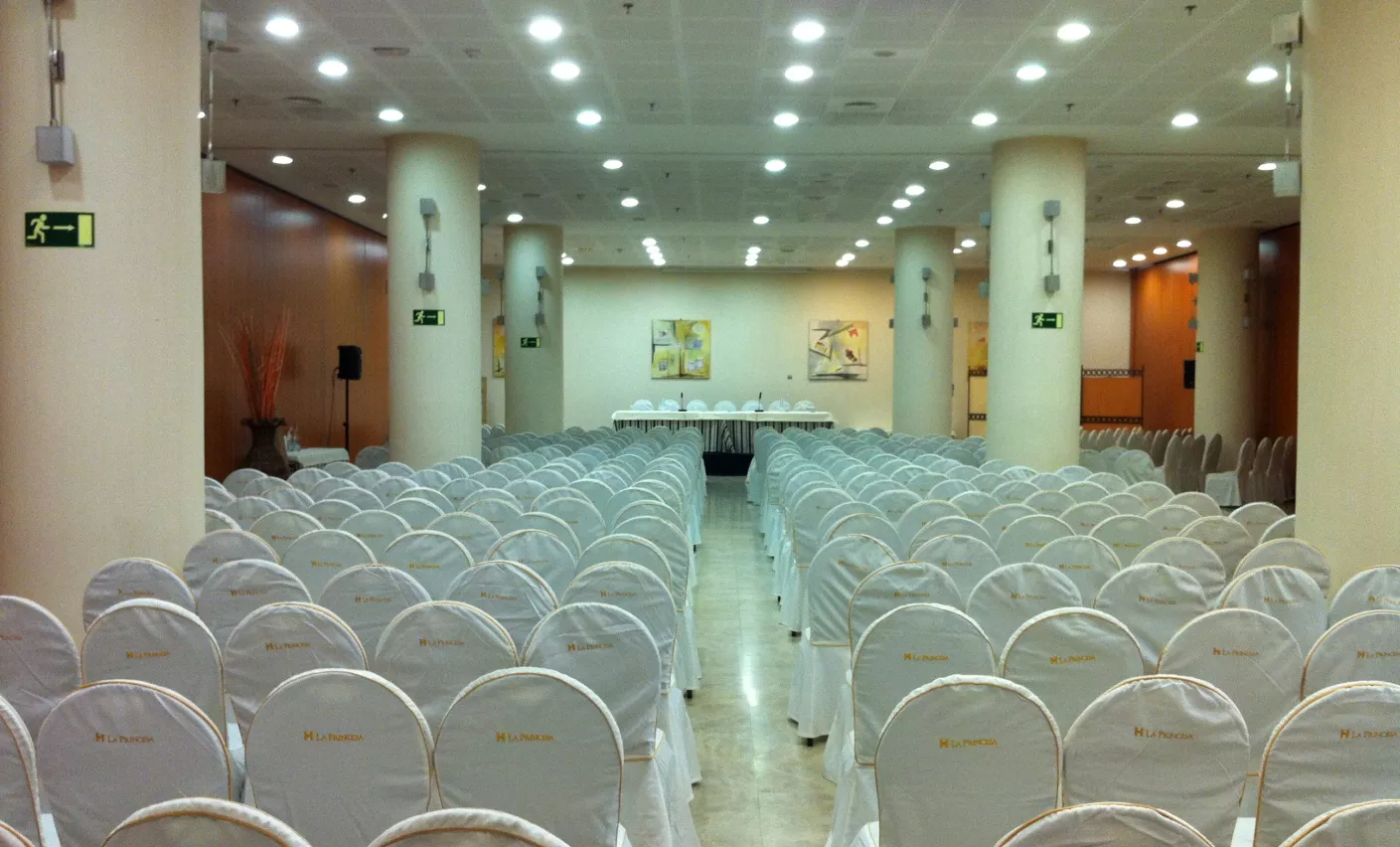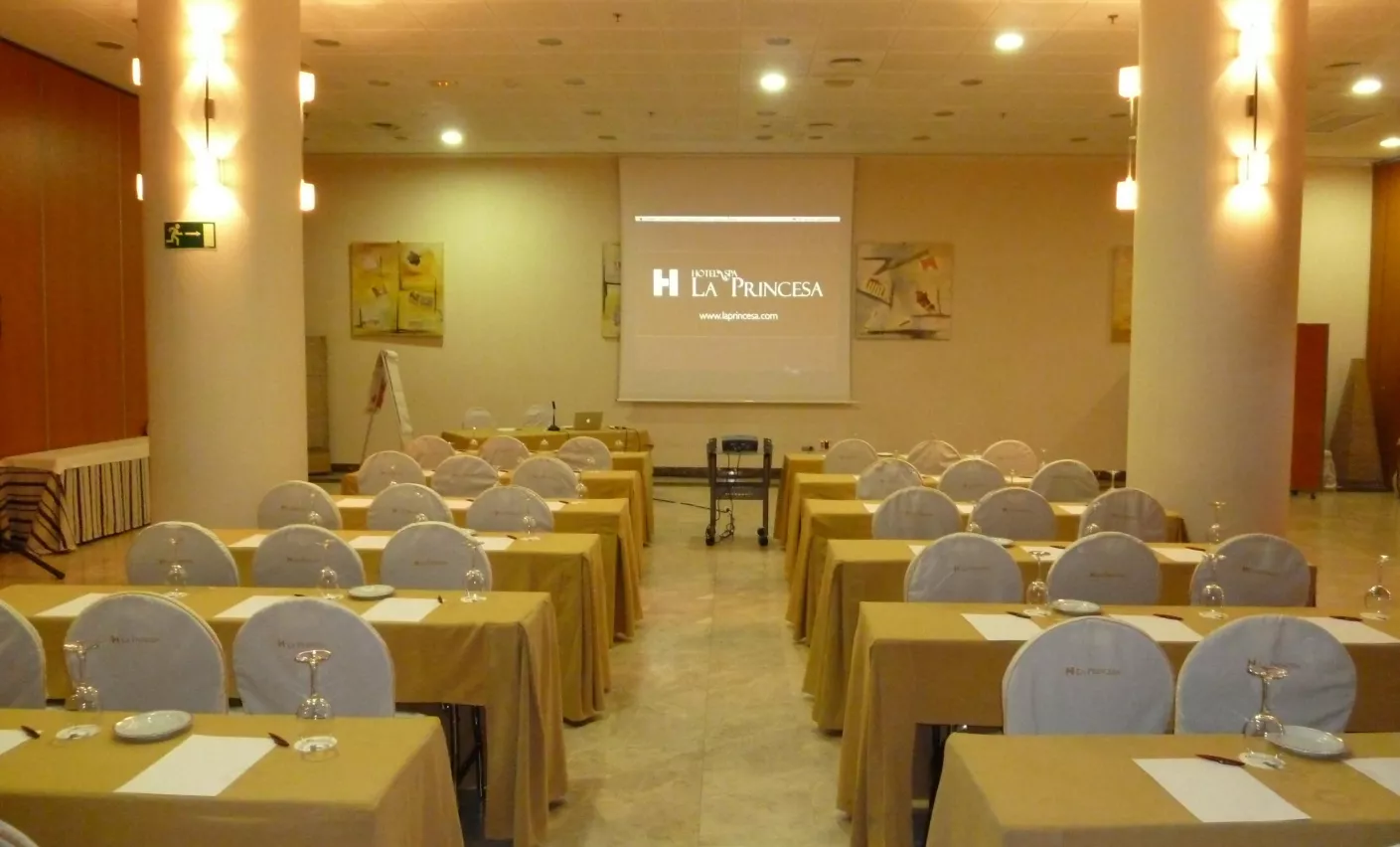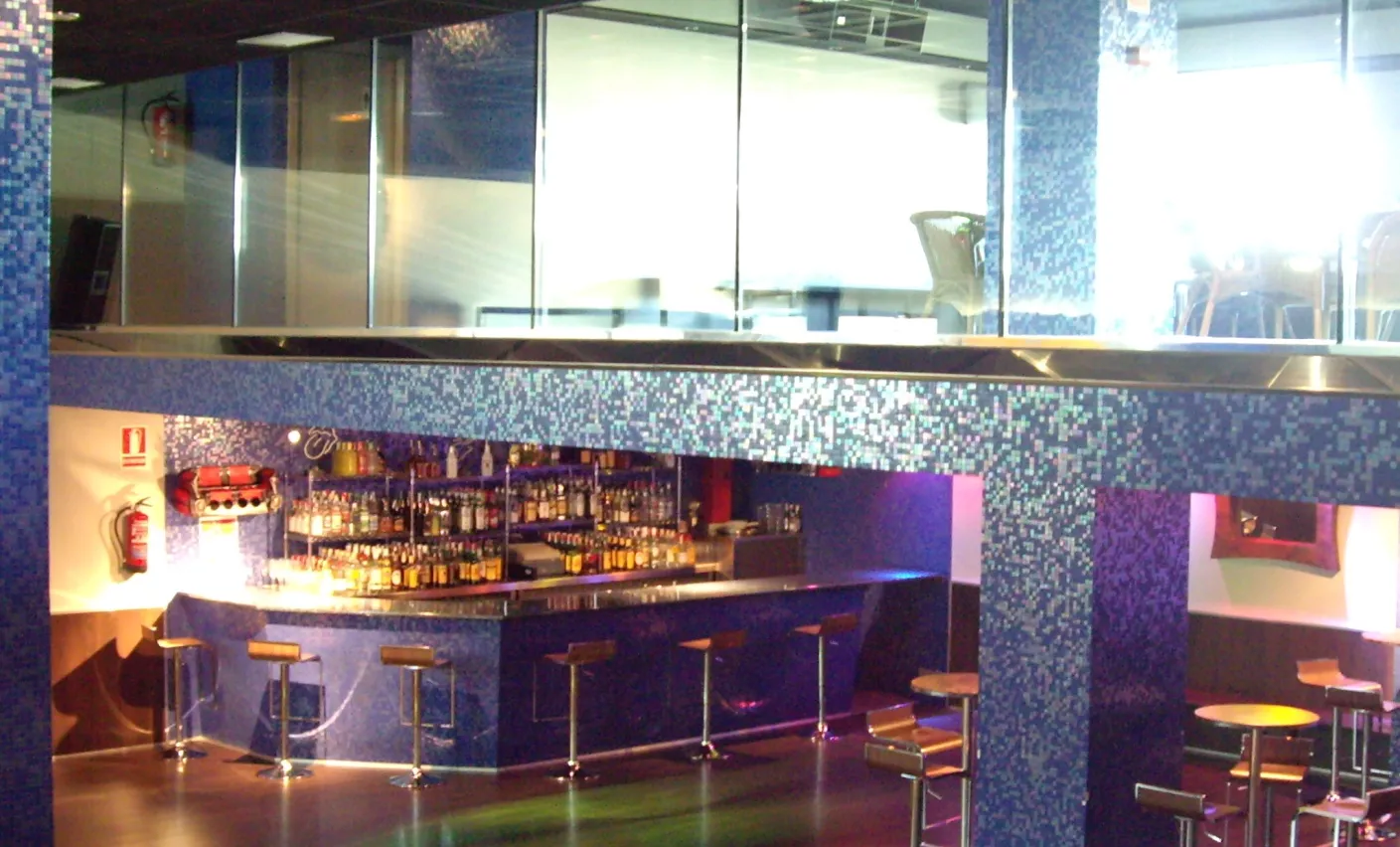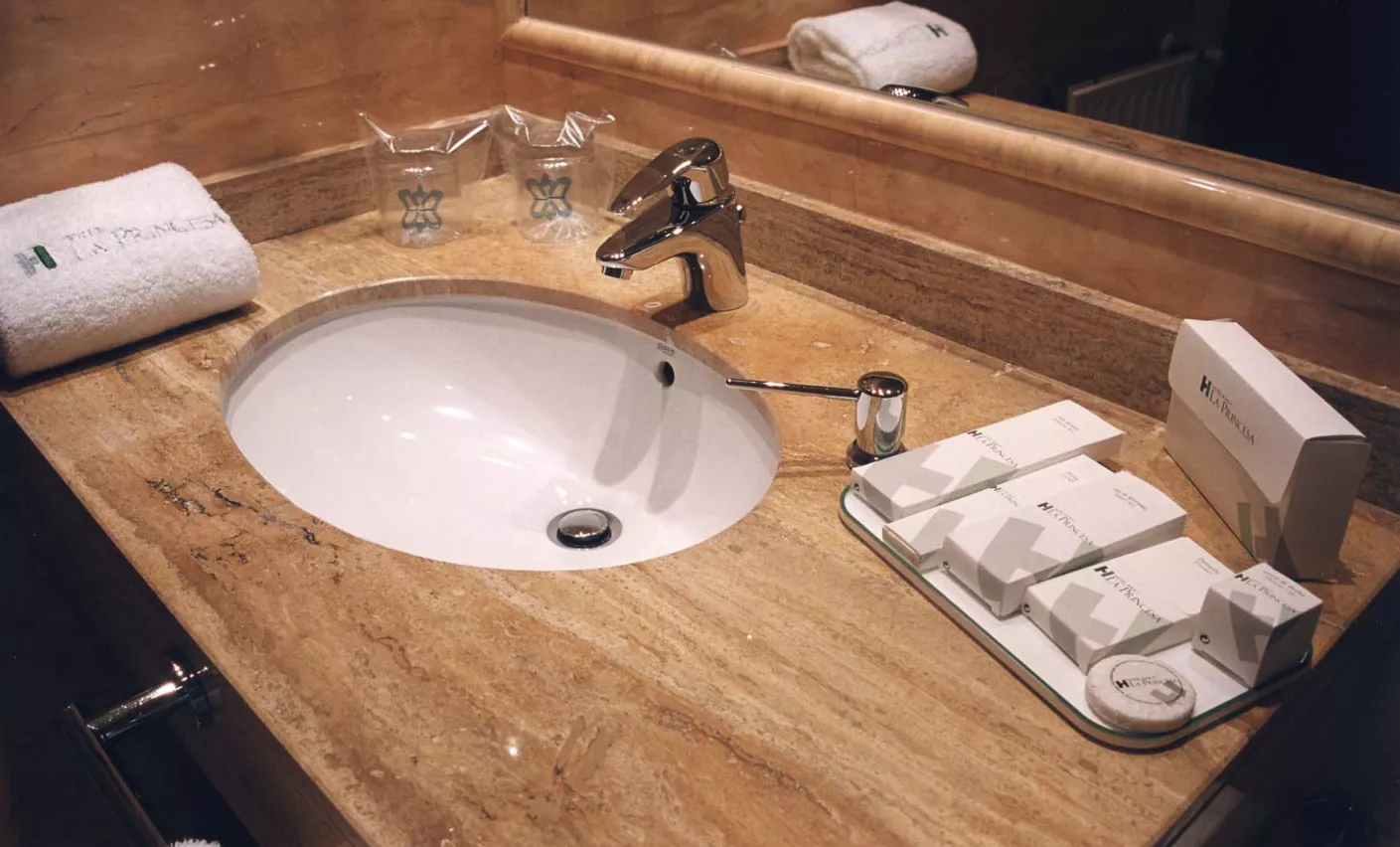 Frequently Asked Questions
What are the check-in and check-out times at Sercotel La Princesa?
You can check-in from 14:00 and you must check-out by 12:00.
Is it possible to check-in early or check-out late at Sercotel La Princesa?
Check-out service is available to enable you to get the most out of your stay. The service is subject to availability and may entail an additional cost. In the case of the Late Check-out service, the cost is €22 until 14:00 and €35 until 16:00. Early Check-in service is not available.
Does Sercotel La Princesa provide parking facilities?
Yes, the hotel has a car park that costs €12 per day. You can only book a parking space from the reception team when you arrive at the hotel.   
Does Sercotel La Princesa provide Wi-Fi? Is it free of charge?
Yes, there's free Wi-Fi access throughout the hotel. Log on and browse. 
Does Sercotel La Princesa provide cots for babies?
Of course. If you need a cot, just ask for one when you make your booking or ask the reception team. The cots entail no additional cost. 
Can I stay at Sercotel La Princesa with my pet?
Yes, we allow pets with a weight limit of 8kg. A supplement of €12 per night will be charged. Remember that the service is subject to availability and you must book in advance.
Is there a cafeteria at Sercotel La Princesa?
Yes, the Sercotel La Princesa has a cafeteria. It is open from Monday to Saturday from 20:30 to 23:00.
Is there a restaurant at Sercotel La Princesa?
Yes, there's a restaurant at the hotel. It's open from Monday to Saturday from 20:30 to 23:00.
What kind of breakfast is served at Sercotel La Princesa?
We offer buffet breakfast at a cost of €11.5 per person. It is served Monday to Friday from 7:00 to 10:30 and Saturday and Sunday from 7:00 to 11:00.
Does Sercotel La Princesa provide Room Service?
Yes, Room Service is available from Monday to Saturday from 20:30 to 23:00. 
Are there fridges and/or minibars in the rooms at Sercotel La Princesa?
Yes, all the rooms have a minibar.
Does Sercotel La Princesa provide a pillow menu?
You can look through the pillow menu and choose the one best suited to your needs to enable you to rest as if you were at home. 
What accessibility measures does Sercotel La Princesa take to assist people with reduced mobility?
We have rooms adapted to people with reduced mobility. The hotel's communal areas can also be accessed by people with reduced mobility.