Las Palmas De Gran Canaria, Spain
Sercotel Puerto de la Luz
Search your hotel or destination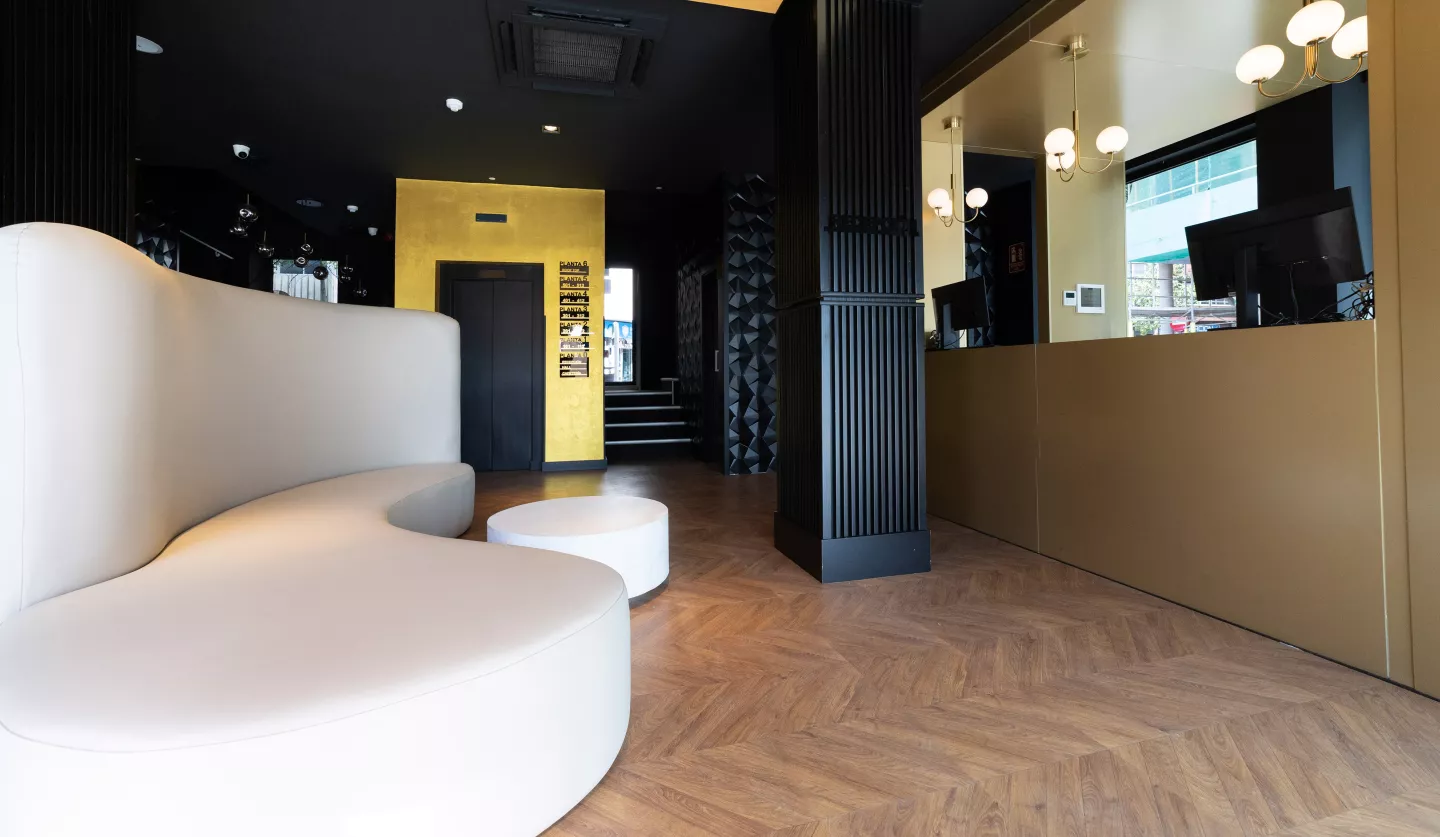 Your gateway to Gran Canaria
If there is one thing better than travelling to Gran Canaria, it is to do it with enough time to travel around the island, to reach the dunes in the south, to get to the peaks in the centre of the island and to visit its delightful little villages. The perfect starting point? Las Palmas, of course. The accommodation where we will take the best care of you? Our Sercotel Puerto de la Luz. 
It's difficult to compete against our location and come out on top. We are in La Isleta, that peninsula that opens up to the north of the city; in the heart of a charming neighbourhood of colourful houses also called Isleta; next to Puerto de la Luz, and close, very close to the famous urban beach of Las Canteras. The historic centre of Las Palmas is just a pleasant stroll away.  
At the Puerto de La Luz Hotel we have made your rest our priority. You will notice it as soon as you arrive. We can't take credit for the drop in revolutions you'll feel when you visit us. Let's be honest: it's an island thing, we have a Canarian rhythm.  
What we can take credit for is your no-worries air, your willingness to disengage from everything because you trust us to take care of it for you. You are right. How could you not be when we told you when you arrived that our reception is staffed 24 hours a day? 
Drop by whenever you need to. Whether it's to ask us for the Wi-Fi password, to find out where our private parking is or if you want ideas to start visiting our island.  
We usually start by recommending some time to rest in the room. At the Sercotel Puerto de la Luz we have 59. There's a range of room types and they're designed to adapt to every type of trip: for work or pleasure; alone or accompanied. For your pet, too. At this hotel, we're pet-friendly.  
What all our rooms have in common is that they are spacious, bathed in natural light, tastefully decorated, very tastefully decorated, and with beds to recover your strength in. What's more, some of them will surprise you with views of the Atlantic: open the curtains, go back to bed and enjoy the scenery.  
We wouldn't ask you to get up if it weren't for the fact that in the mornings we prepare a continental breakfast, one of those where you don't know where to start and it's hard to stop. Sweet and savoury options; healthy or enjoyable; classic or designed for you to innovate. And all this washed down with natural juices and freshly brewed coffee.  
From there, the city and the island open up before you, ready for you to discover; although we wouldn't blame you if you chose to stay for a while (or a lifetime) in our outdoor pool. Yes, you may be thinking, who would want a swimming pool when you have the beach next door? Probably you, when you discover ours.
Find your room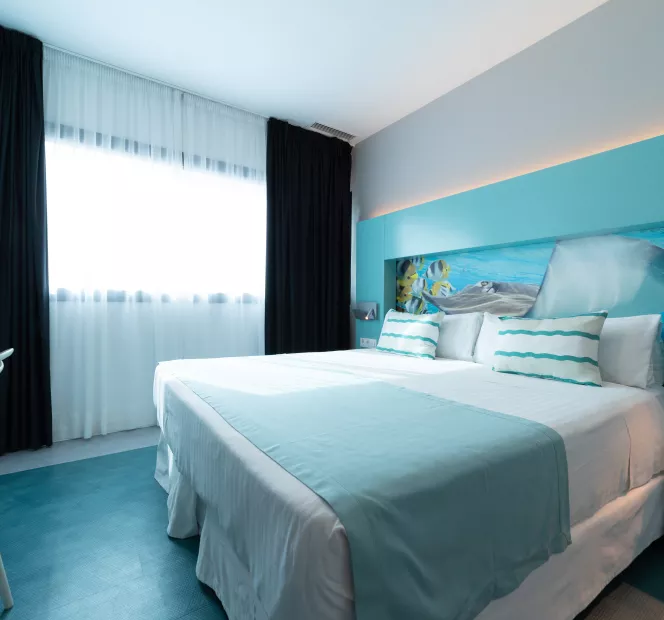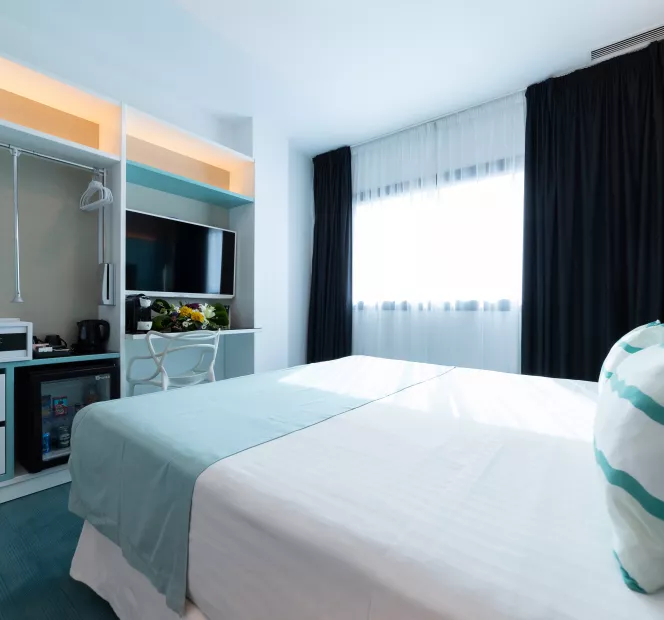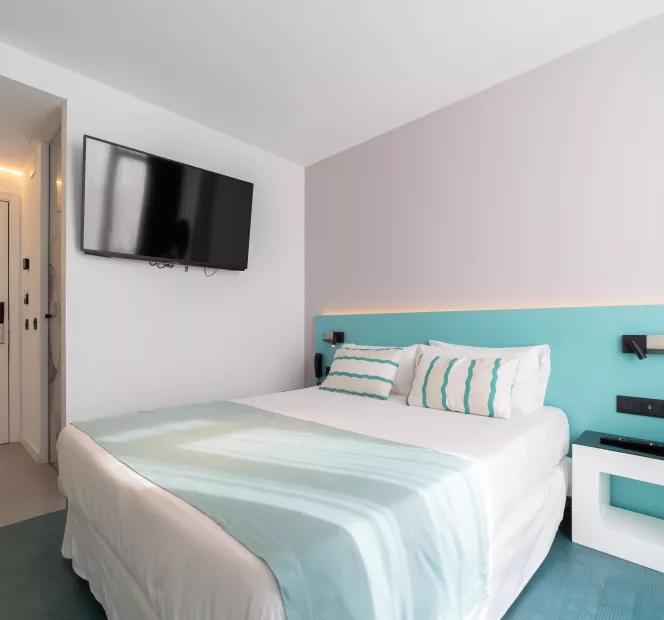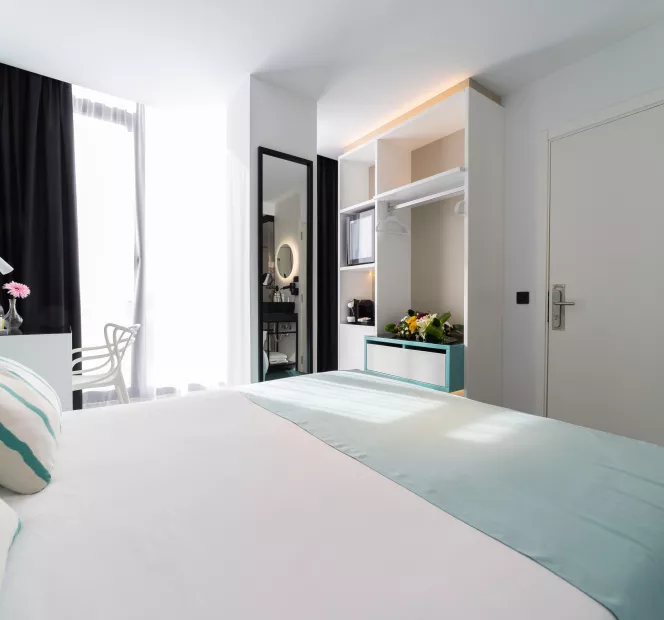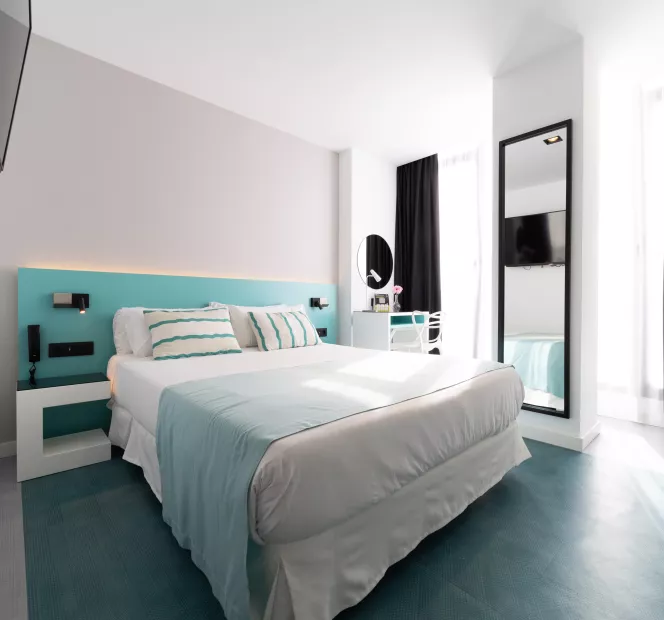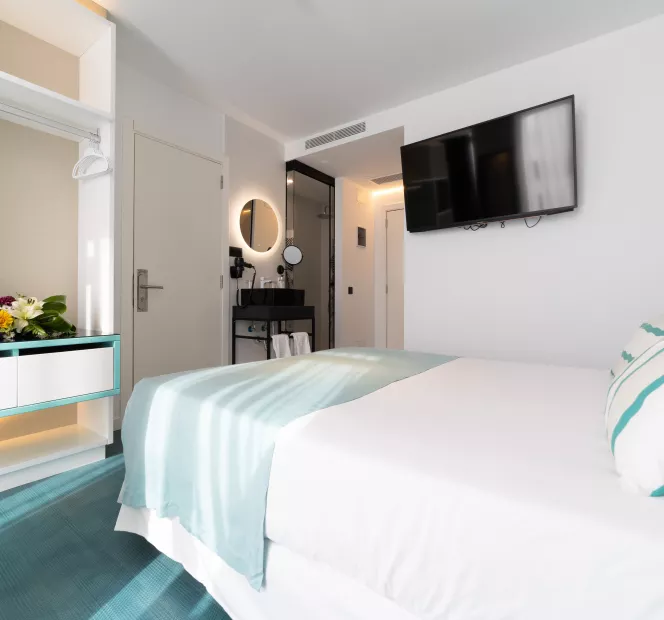 Classic Room
Our Clasica Rooms are bright and spacious. The extra rest is provided by our pillow menu, designed to leave nothing to chance so that during your stay everything is to your liking.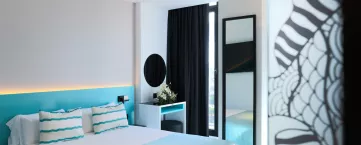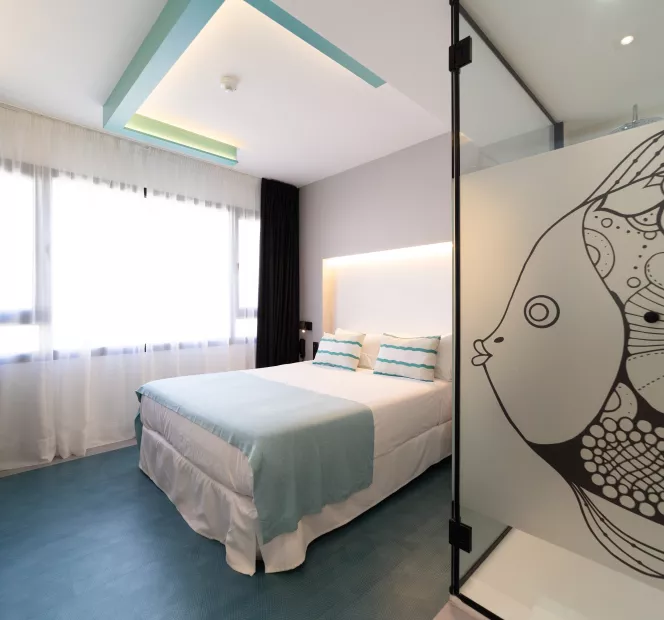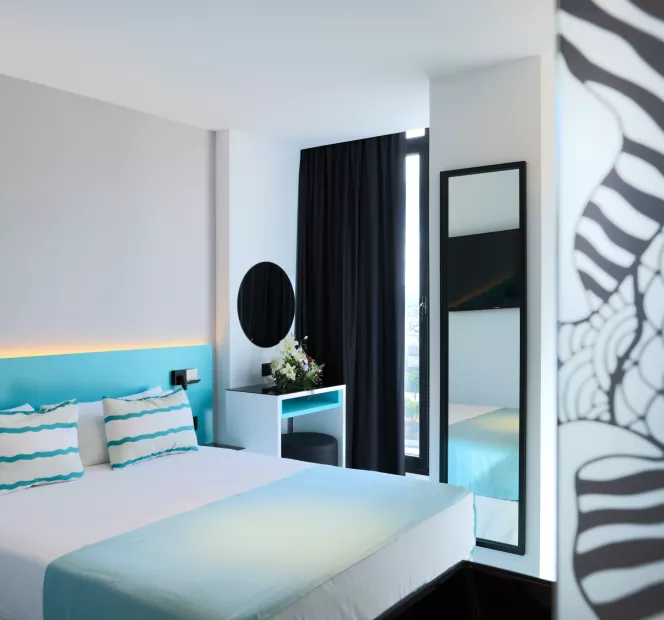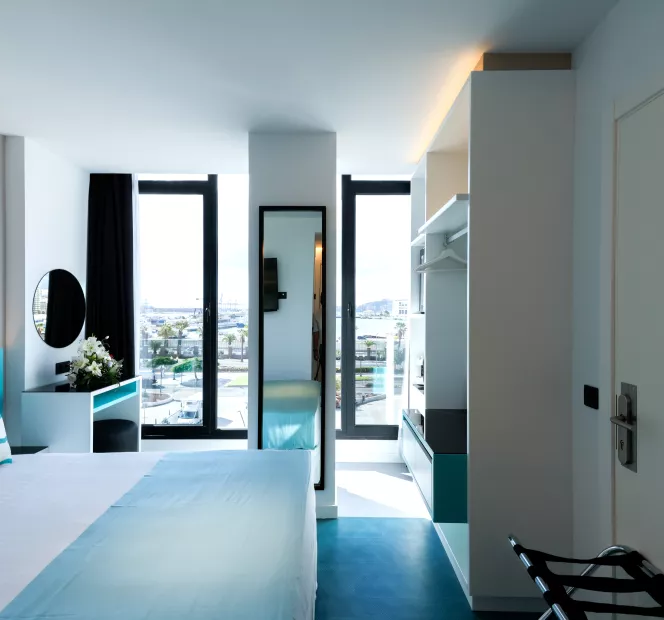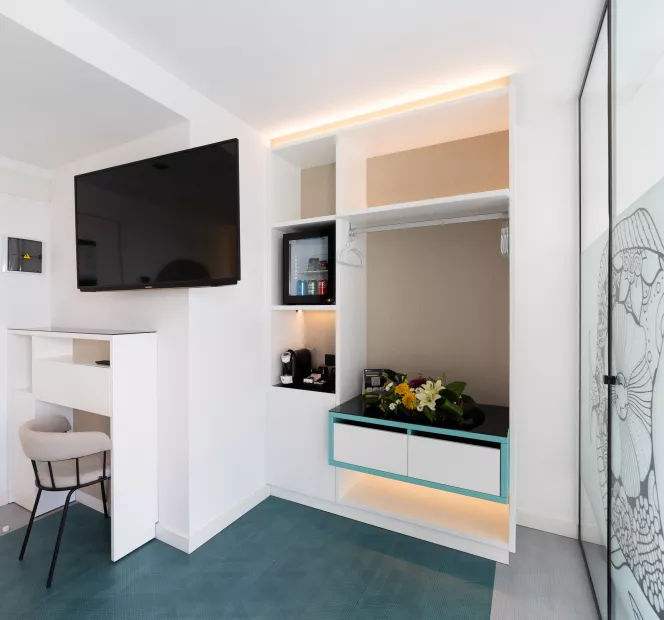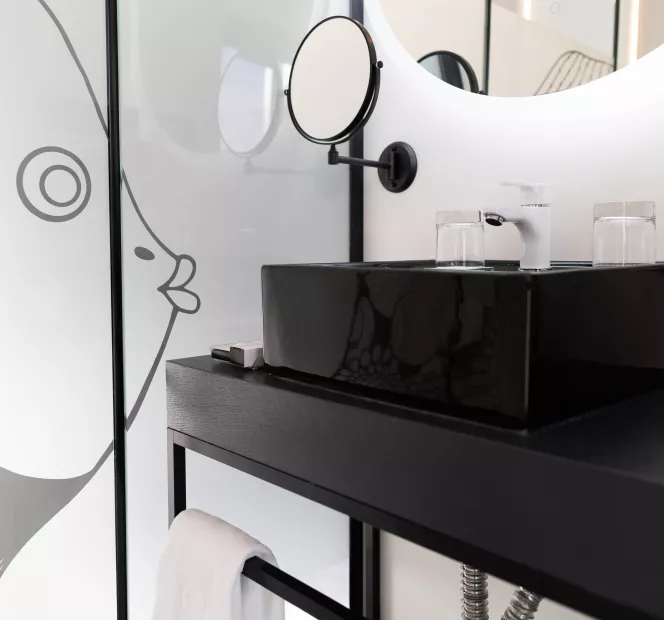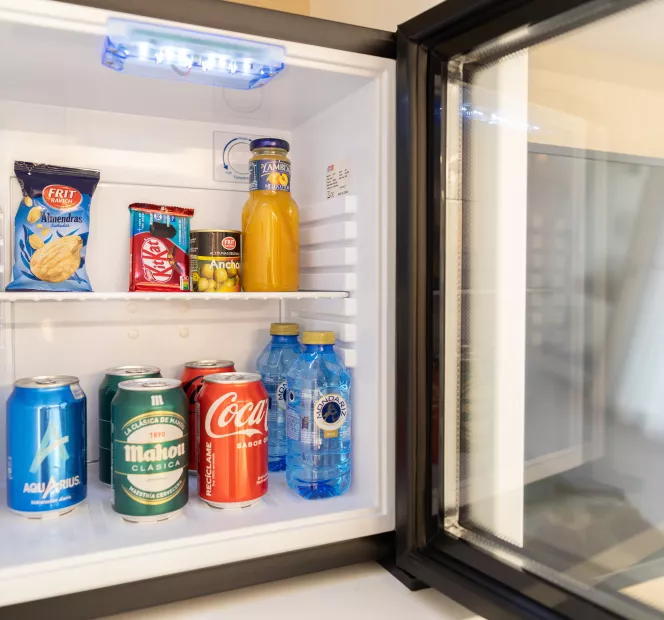 Classic Room Sea View
Modern decor, ample space and superb views. And comfortable. Very comfortable. This is what our Classic Twin Room Sea View rooms look like. Leaving routine behind will be as easy as crossing the threshold of your door, drawing the curtains and gazing out to sea.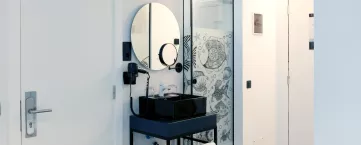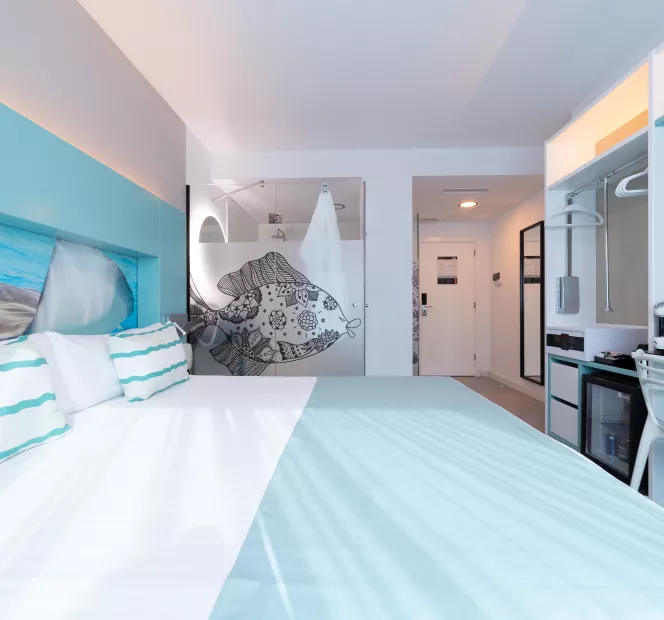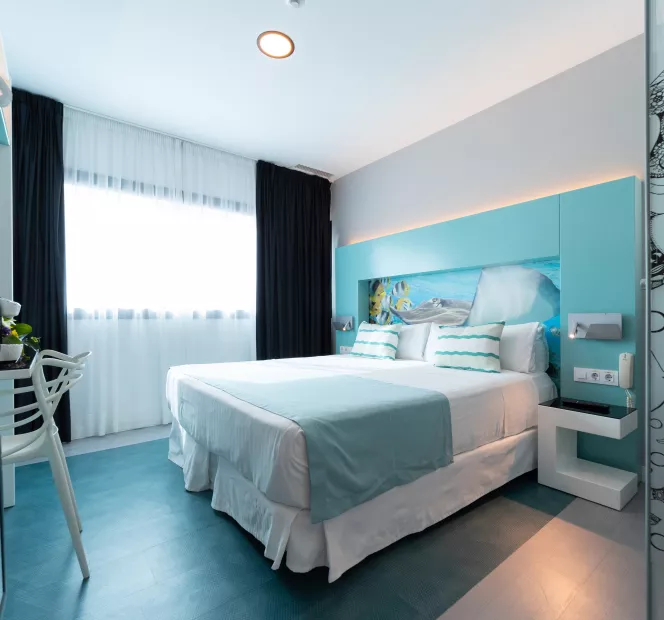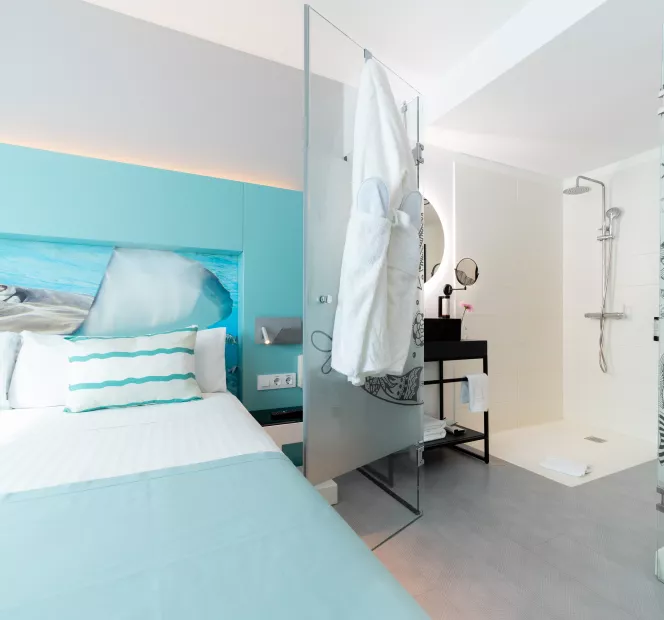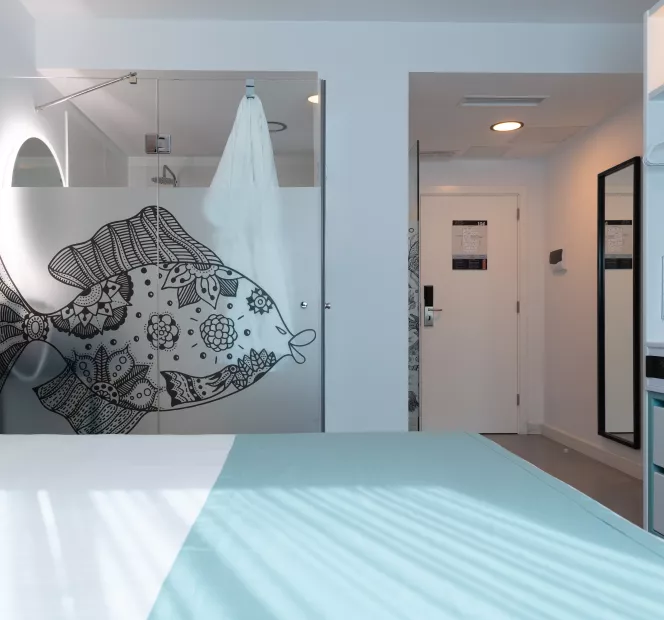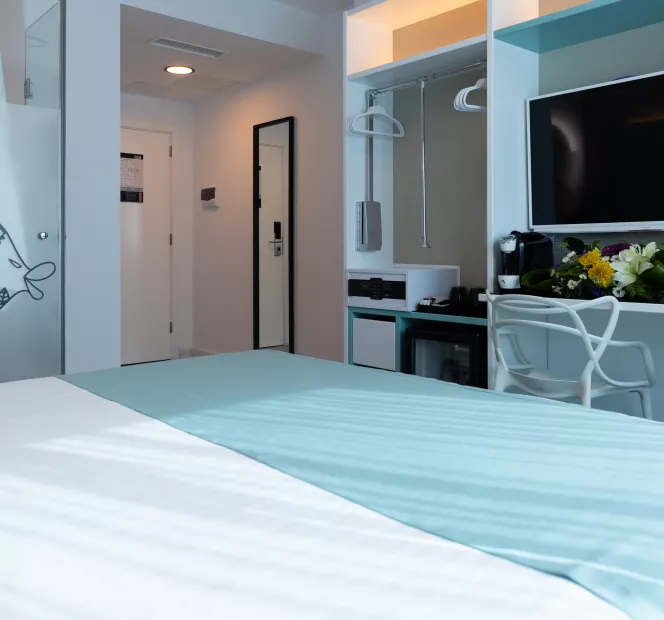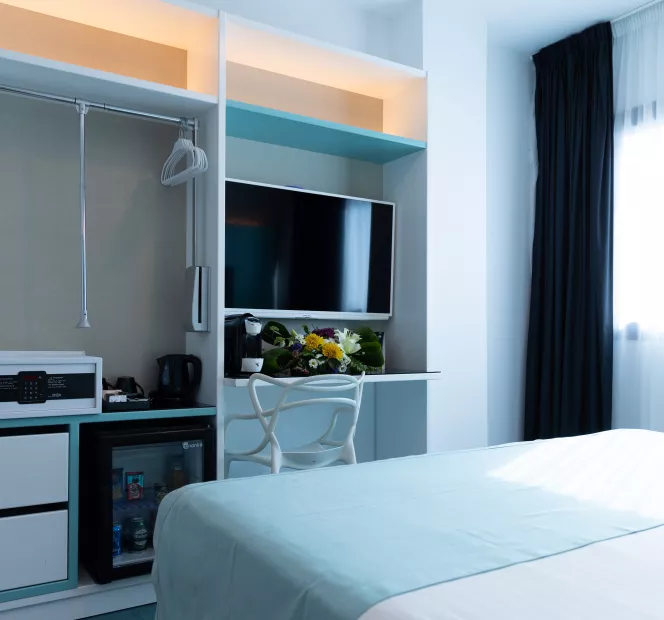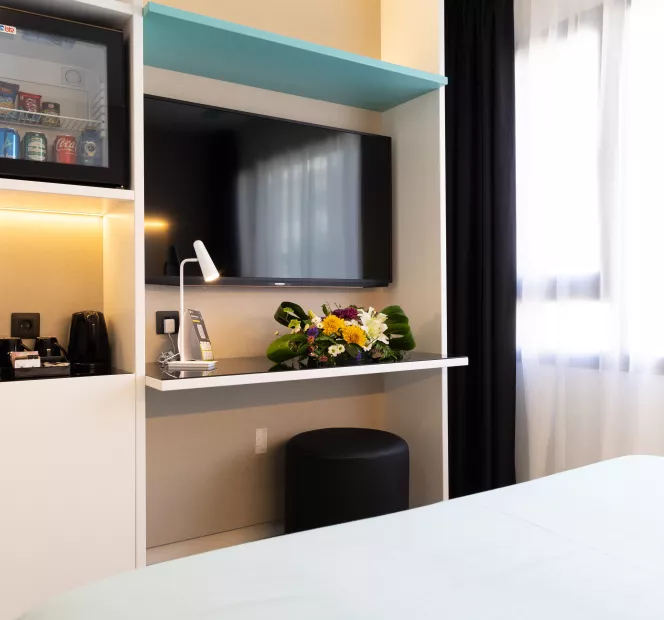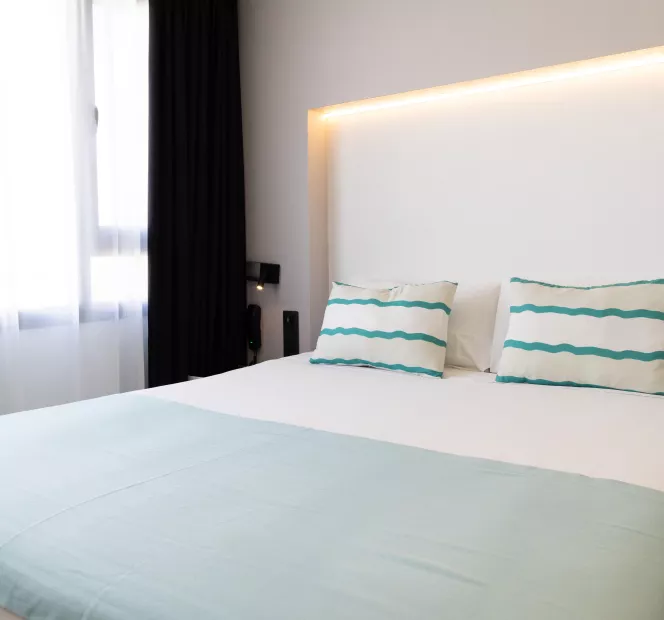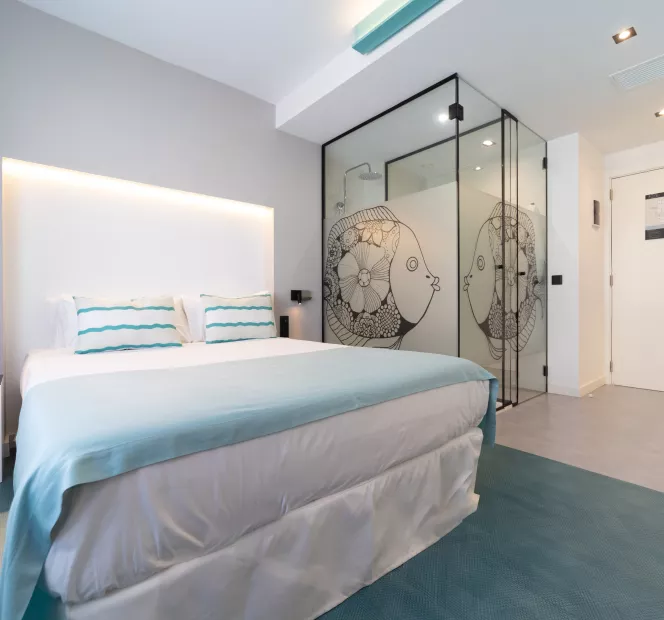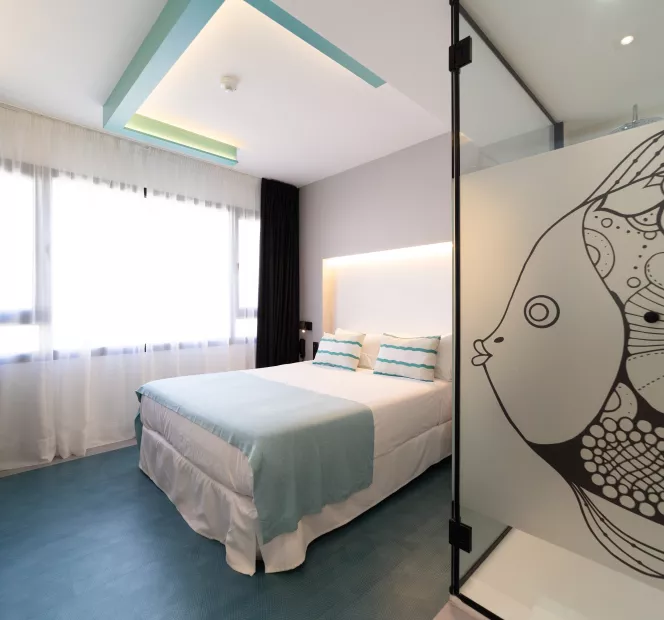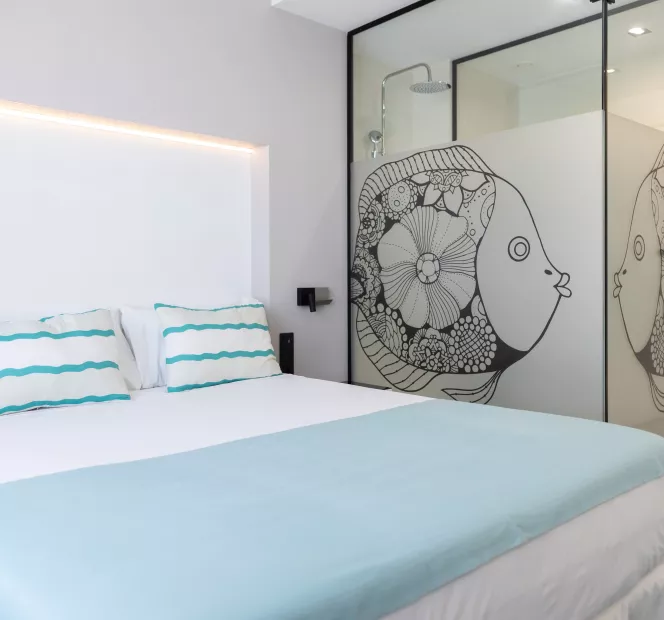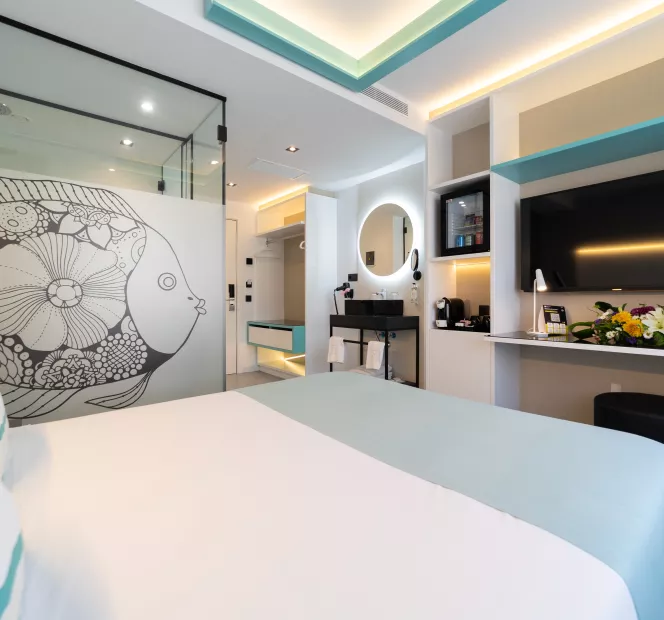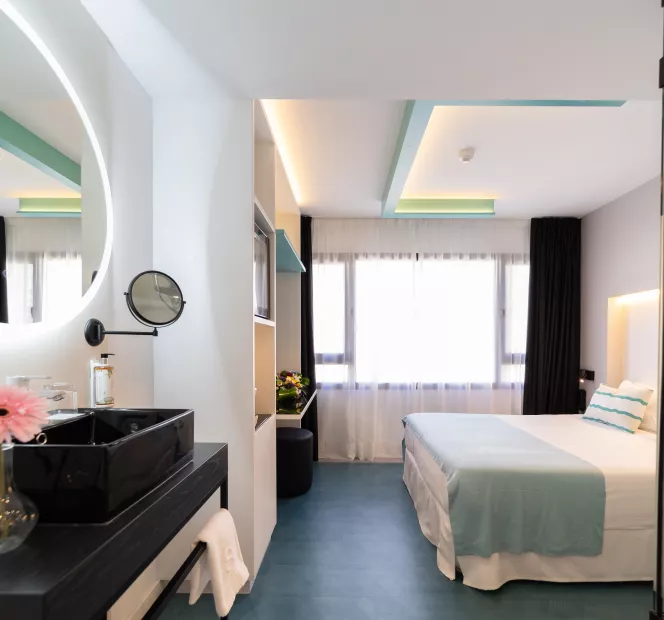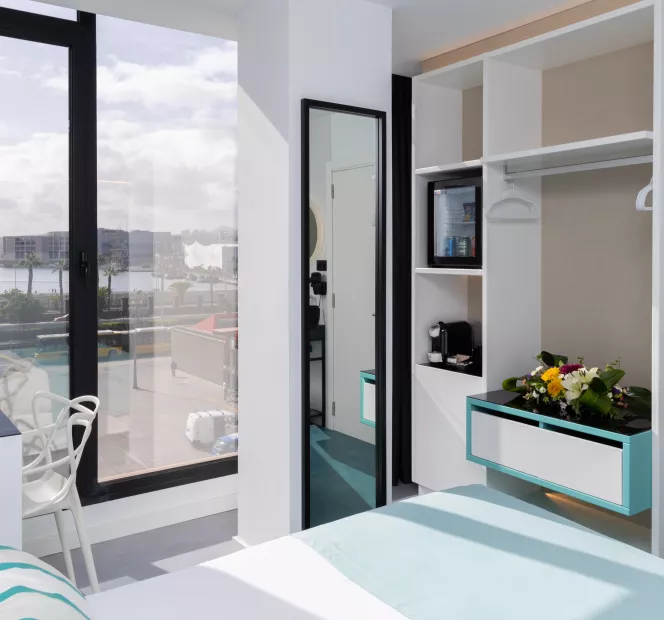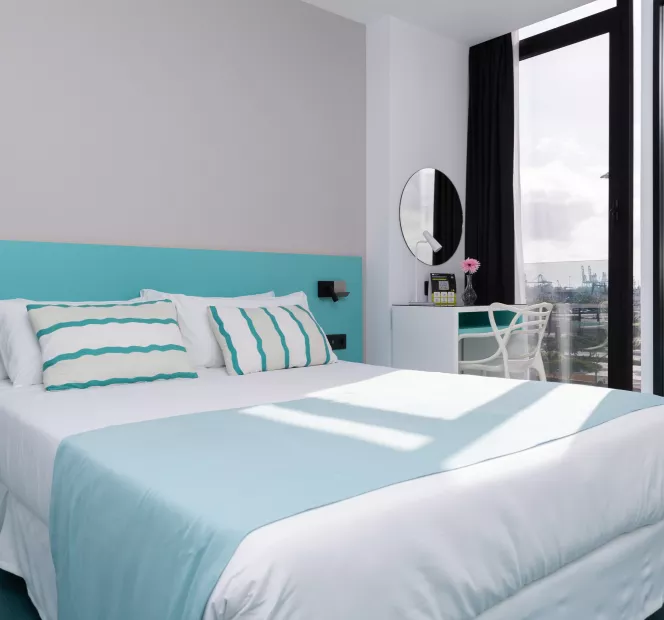 Classic Room Sea View
There are few things better than waking up to the sea. One of them could well be to wake up at dawn in one of our Classic Rooms with Sea View a front-row seat to the spectacle of the sunrise.  

Complies with Local/State/Federal fire laws
Show more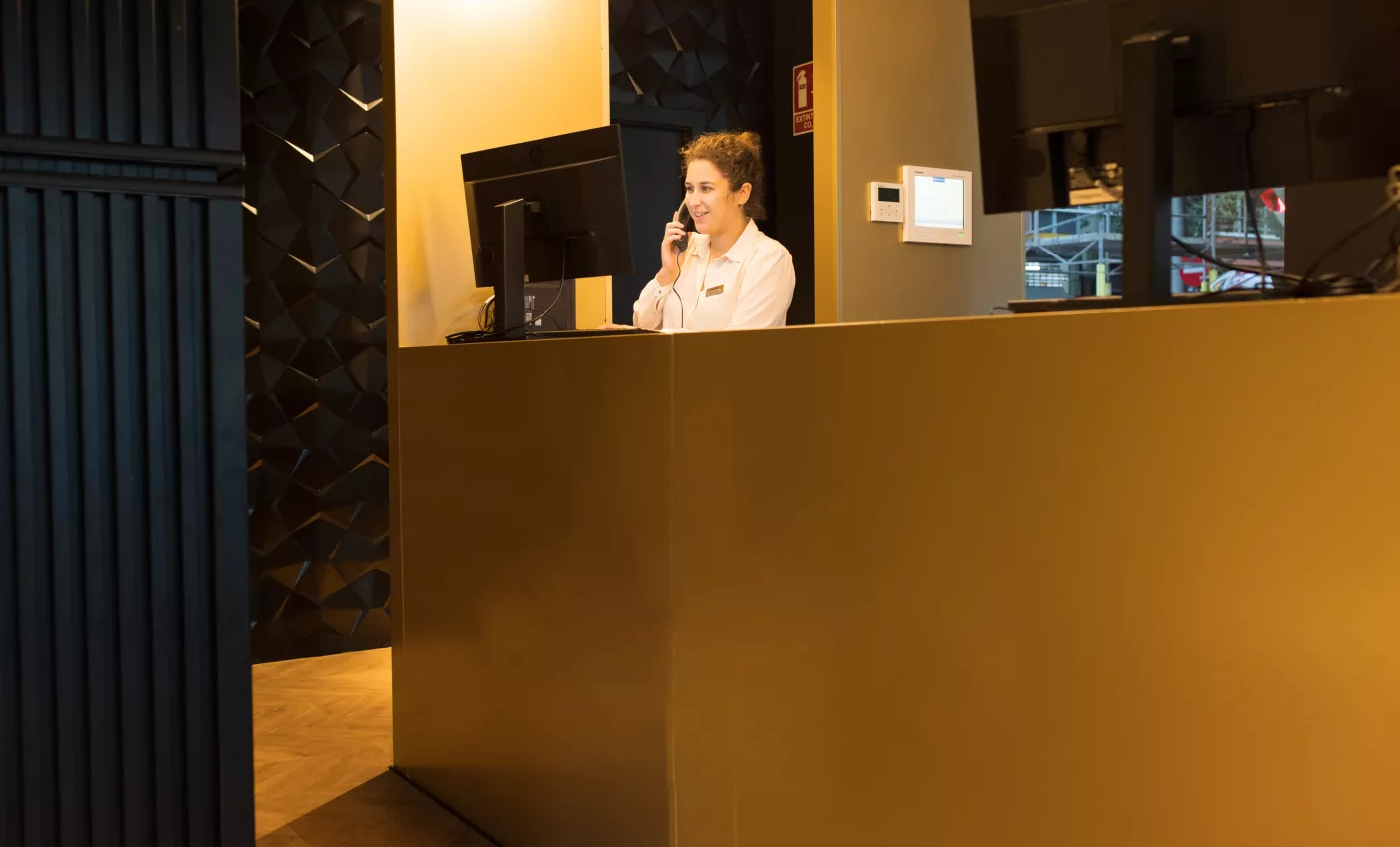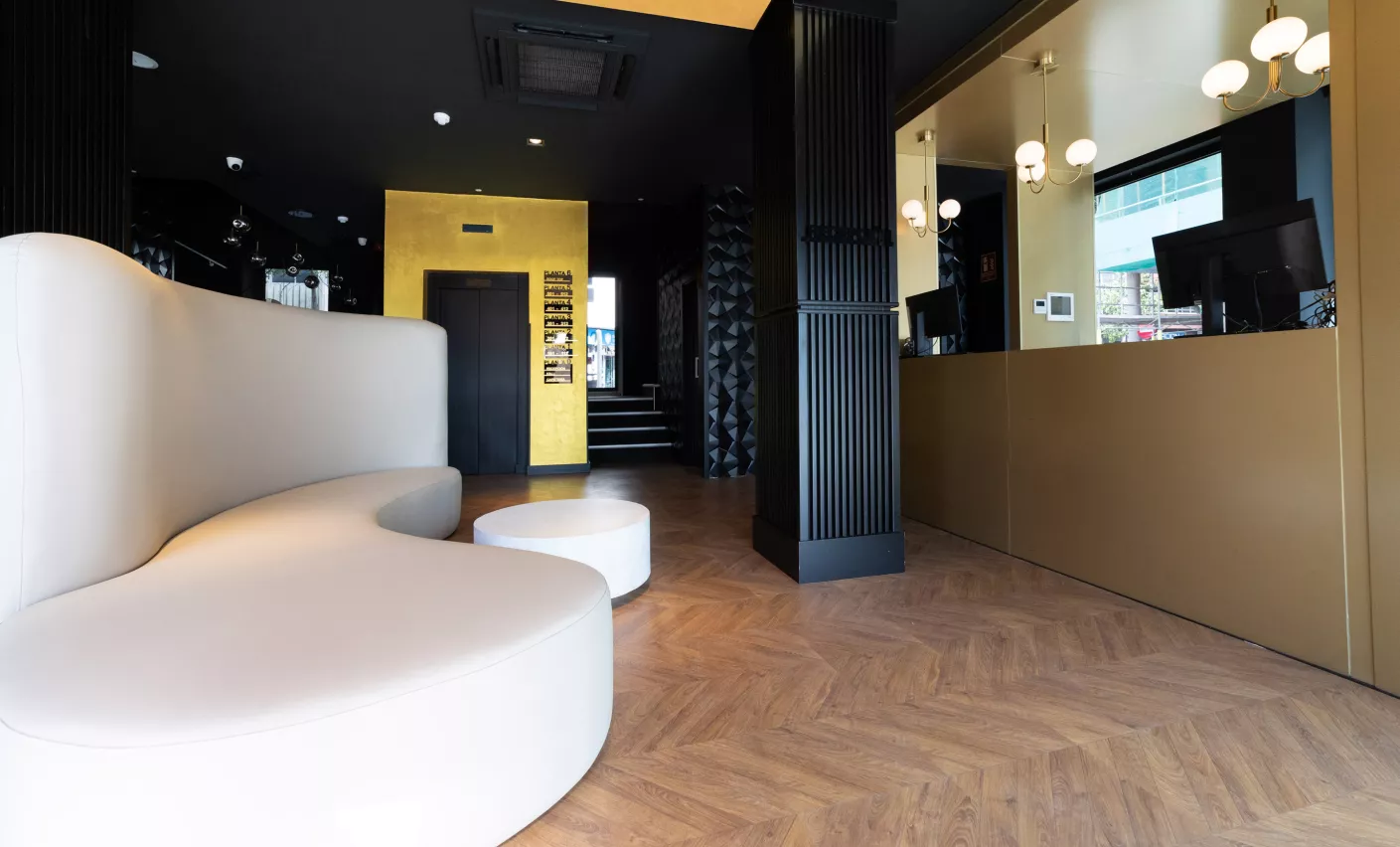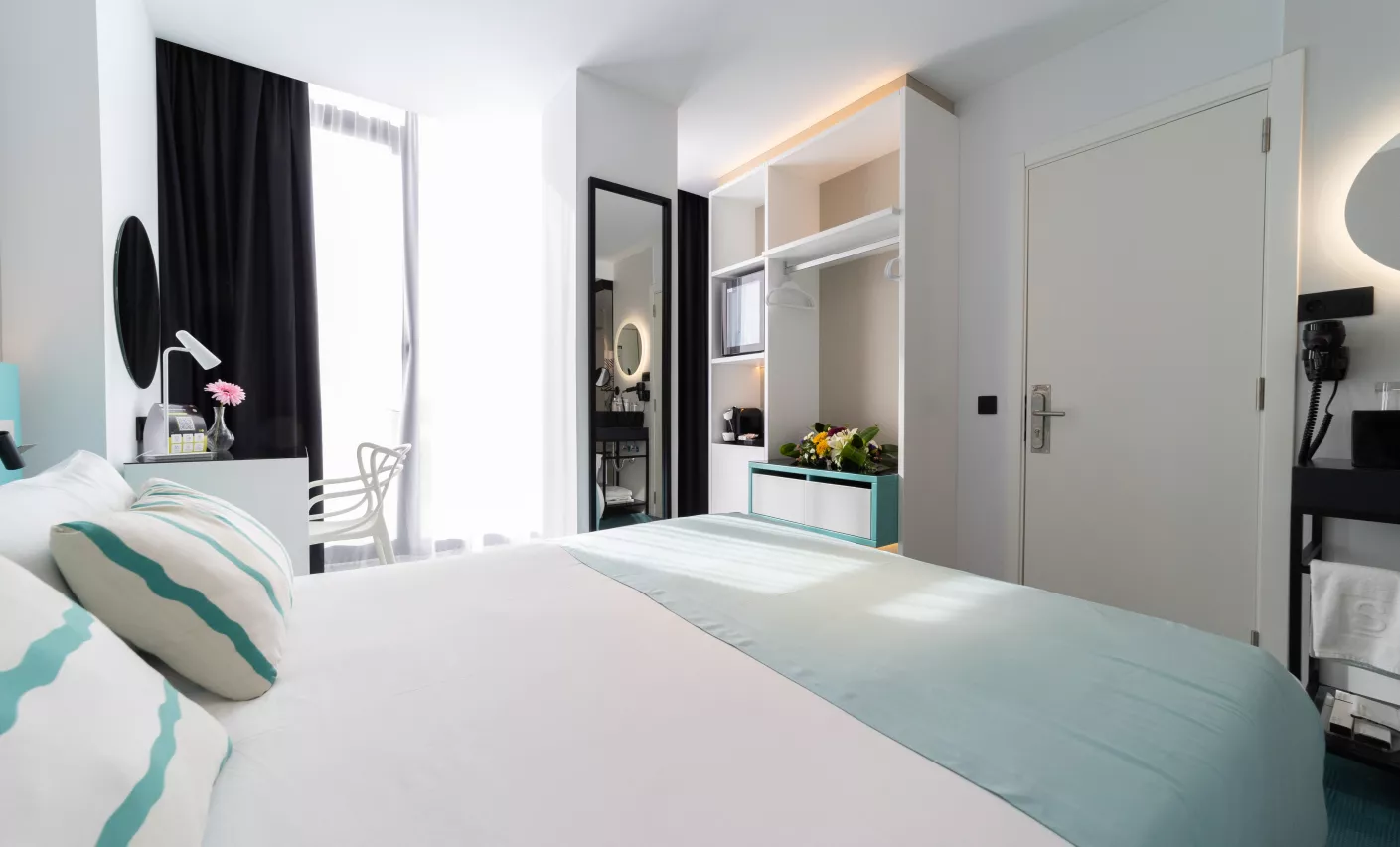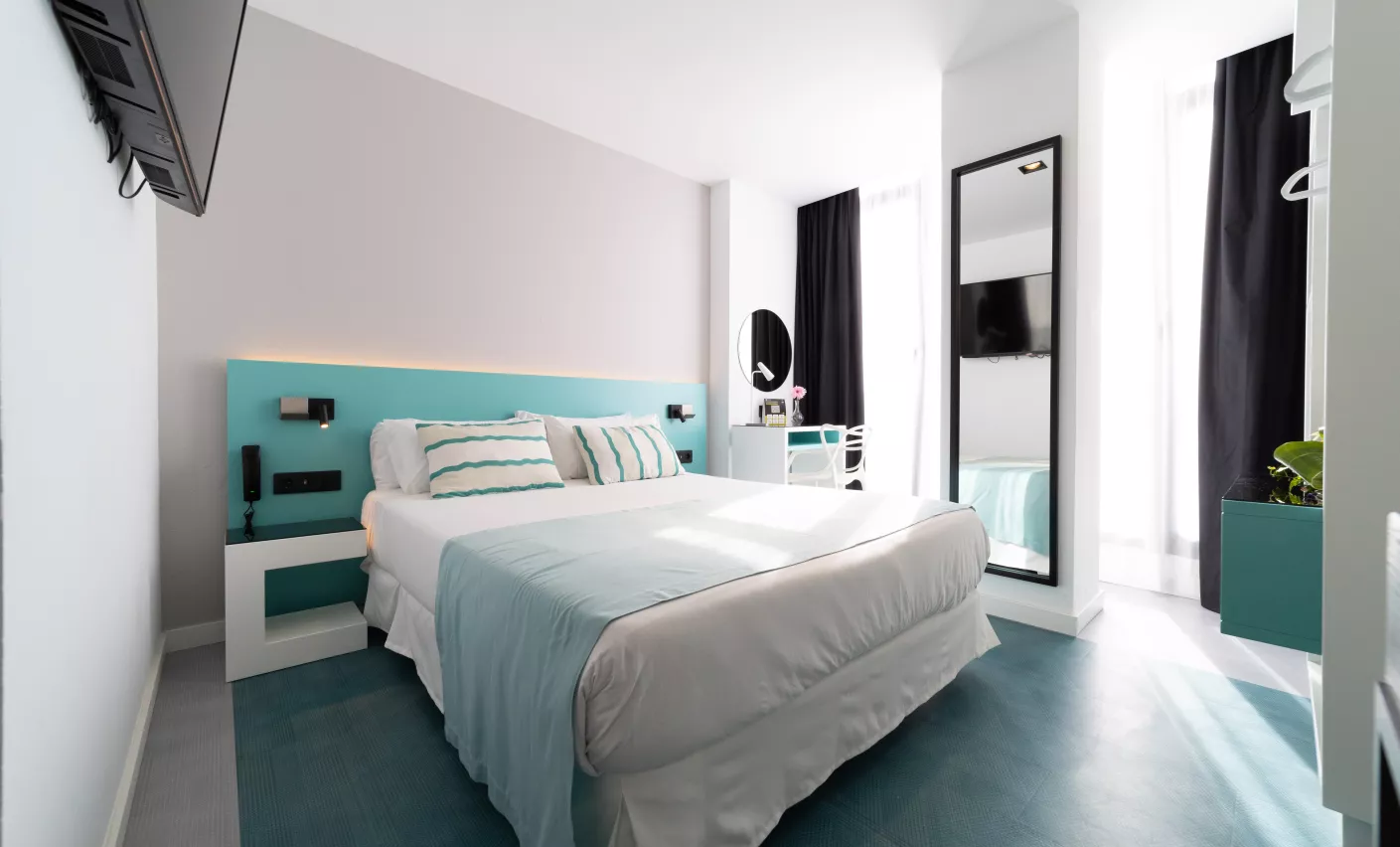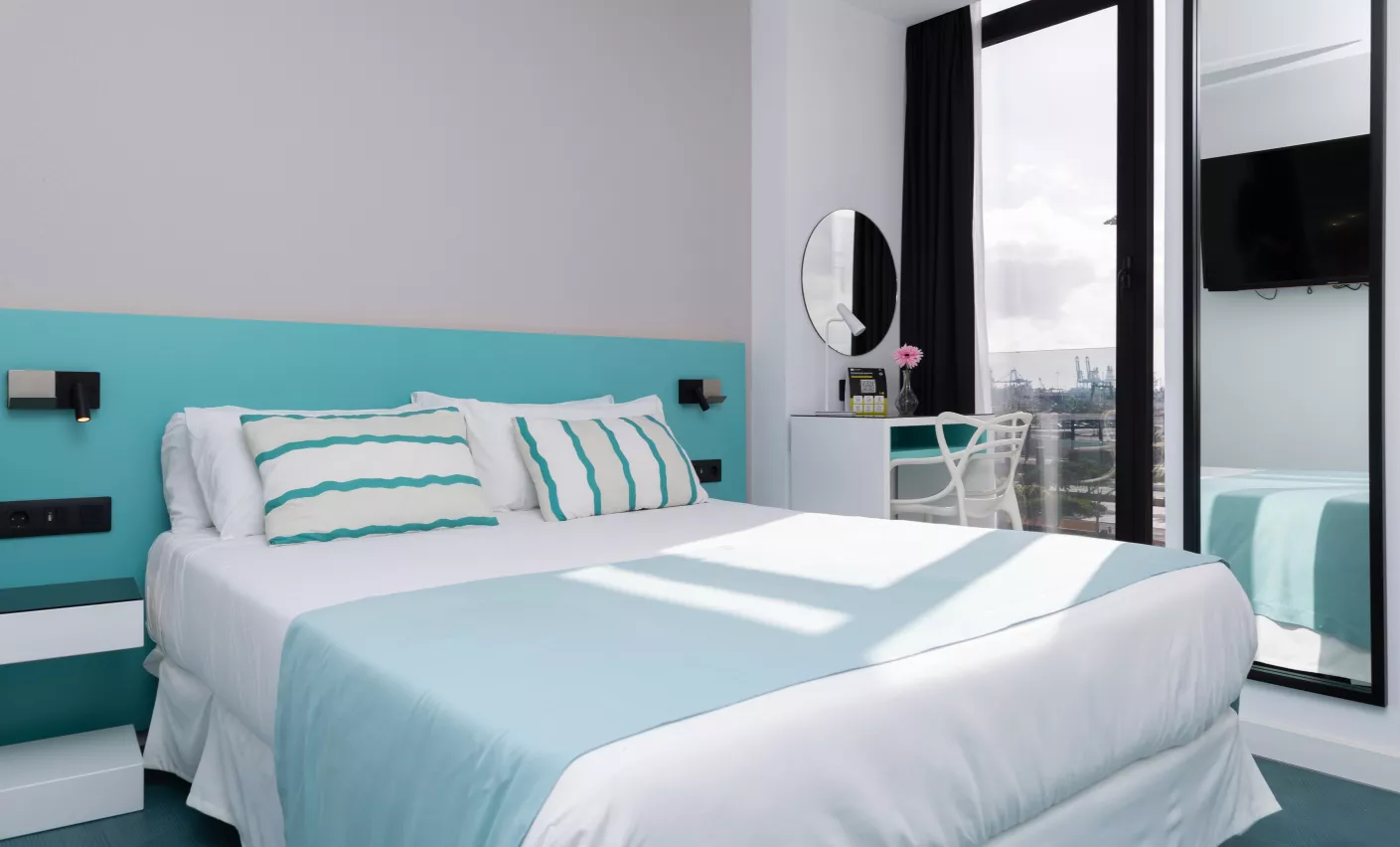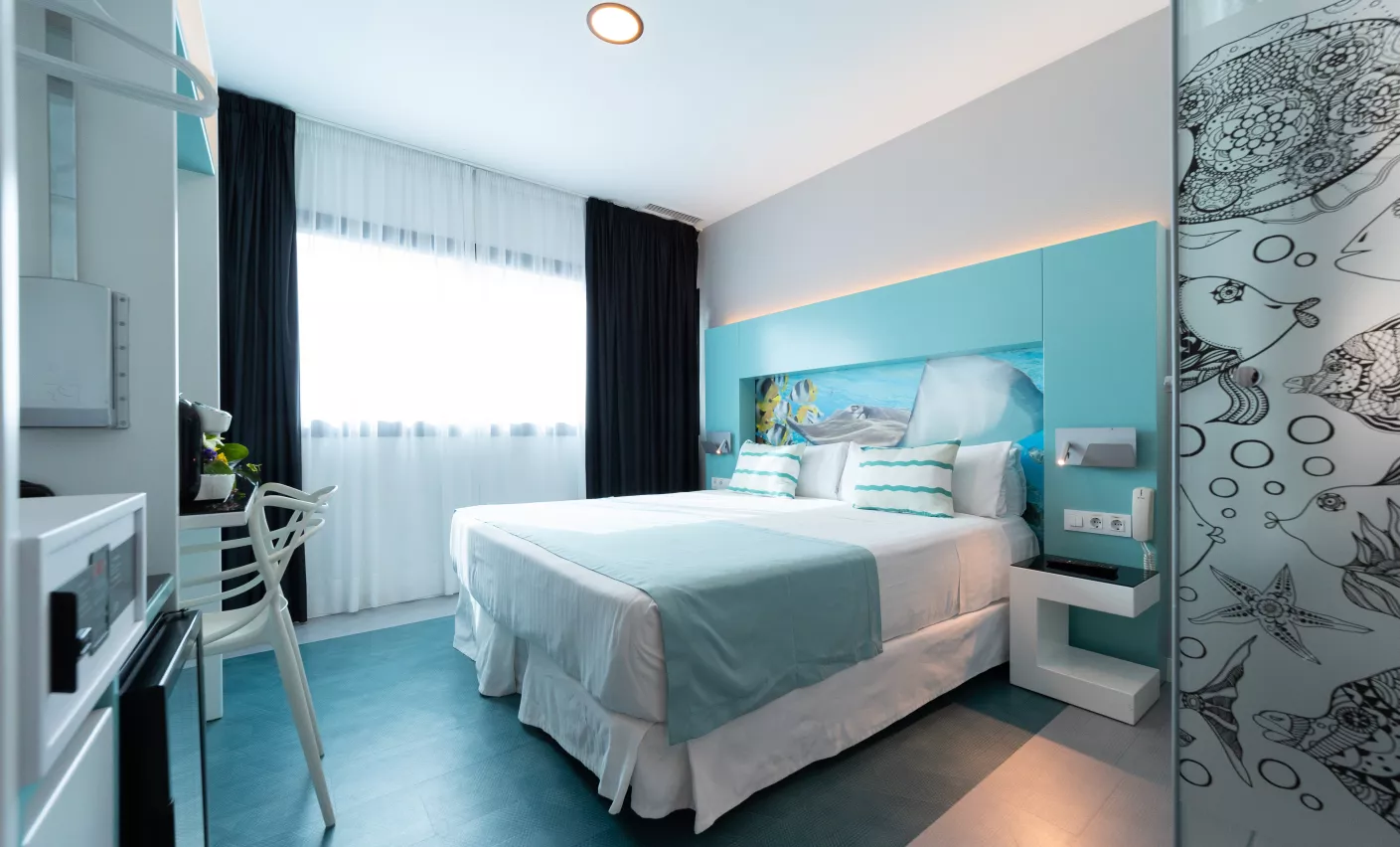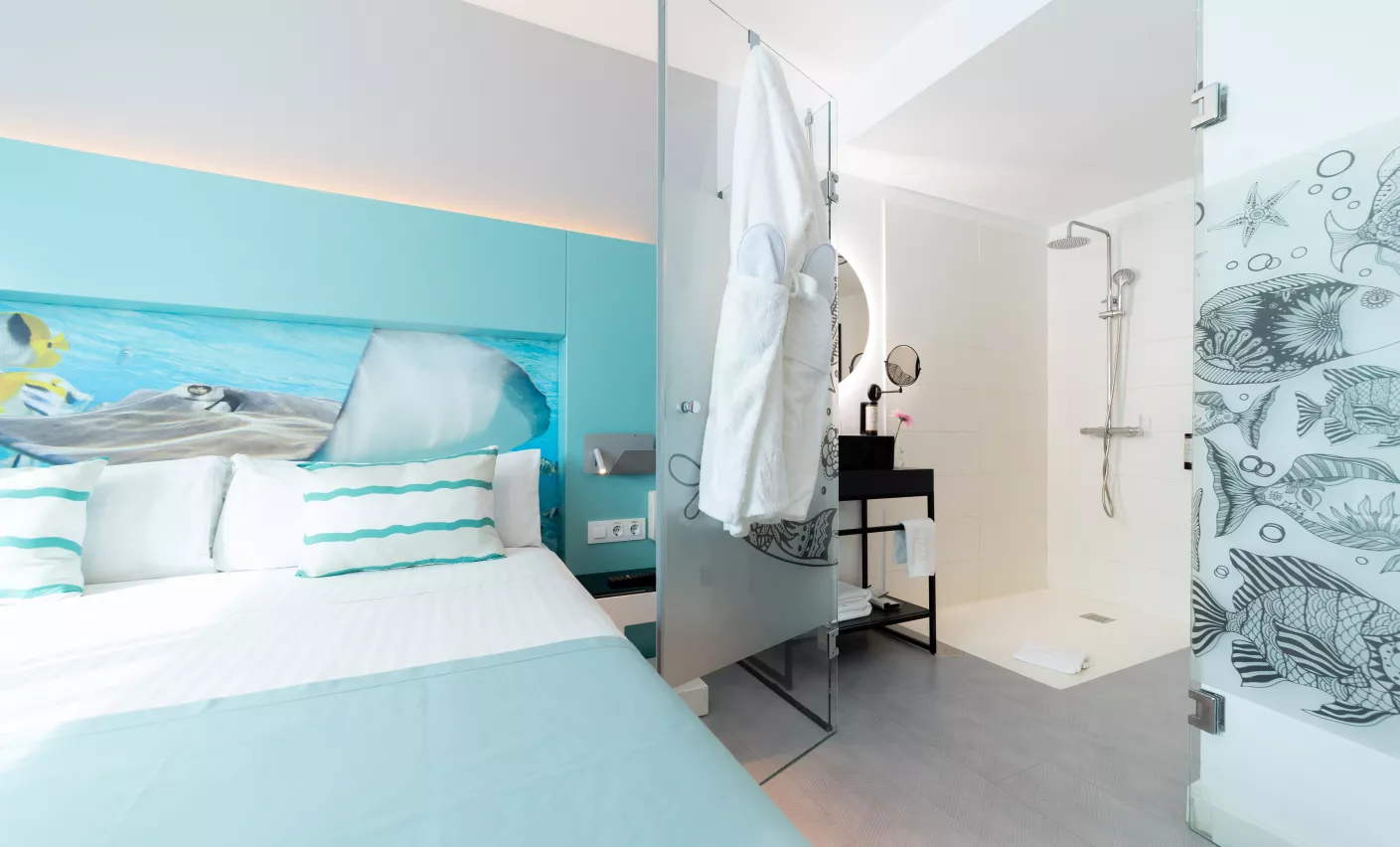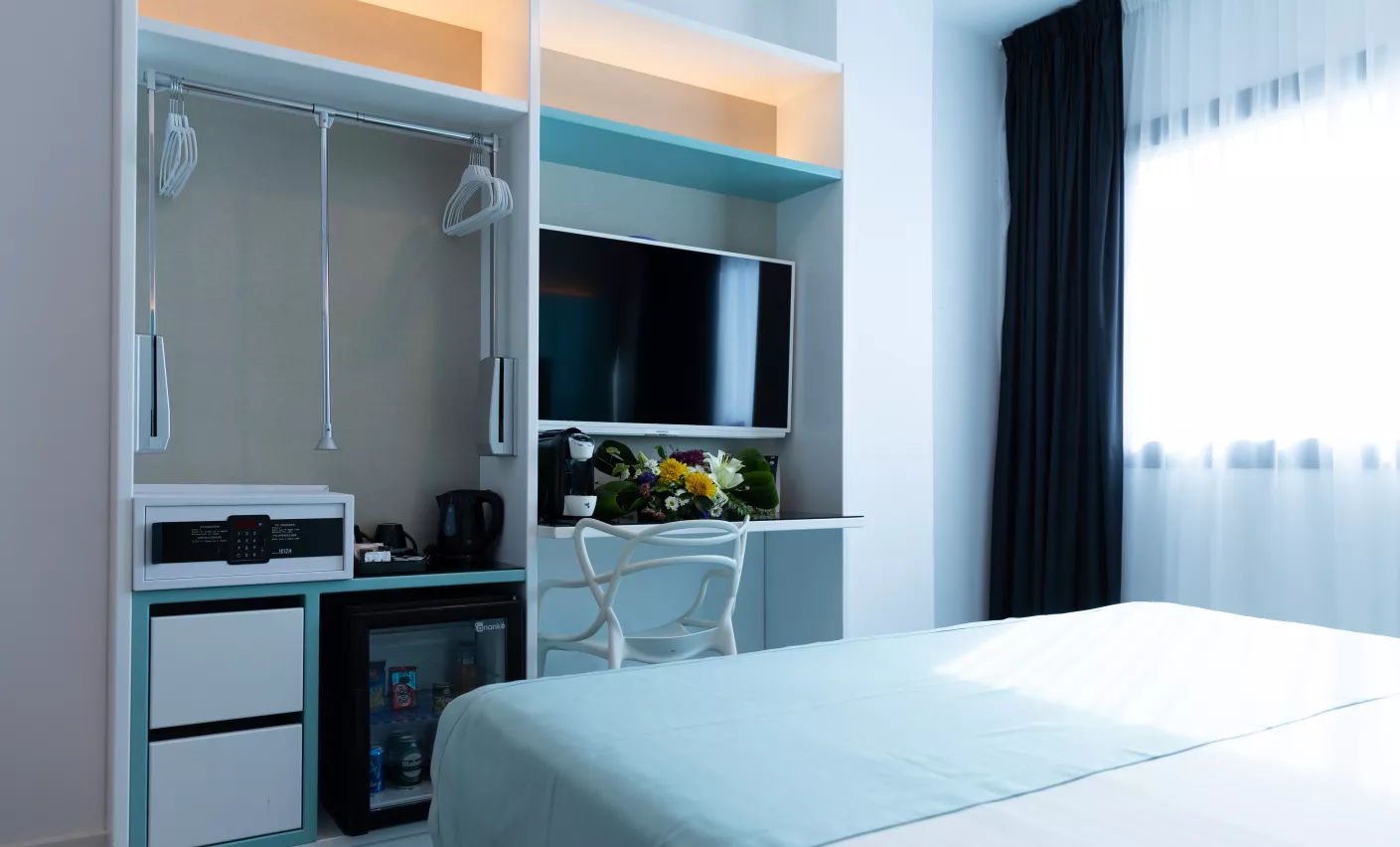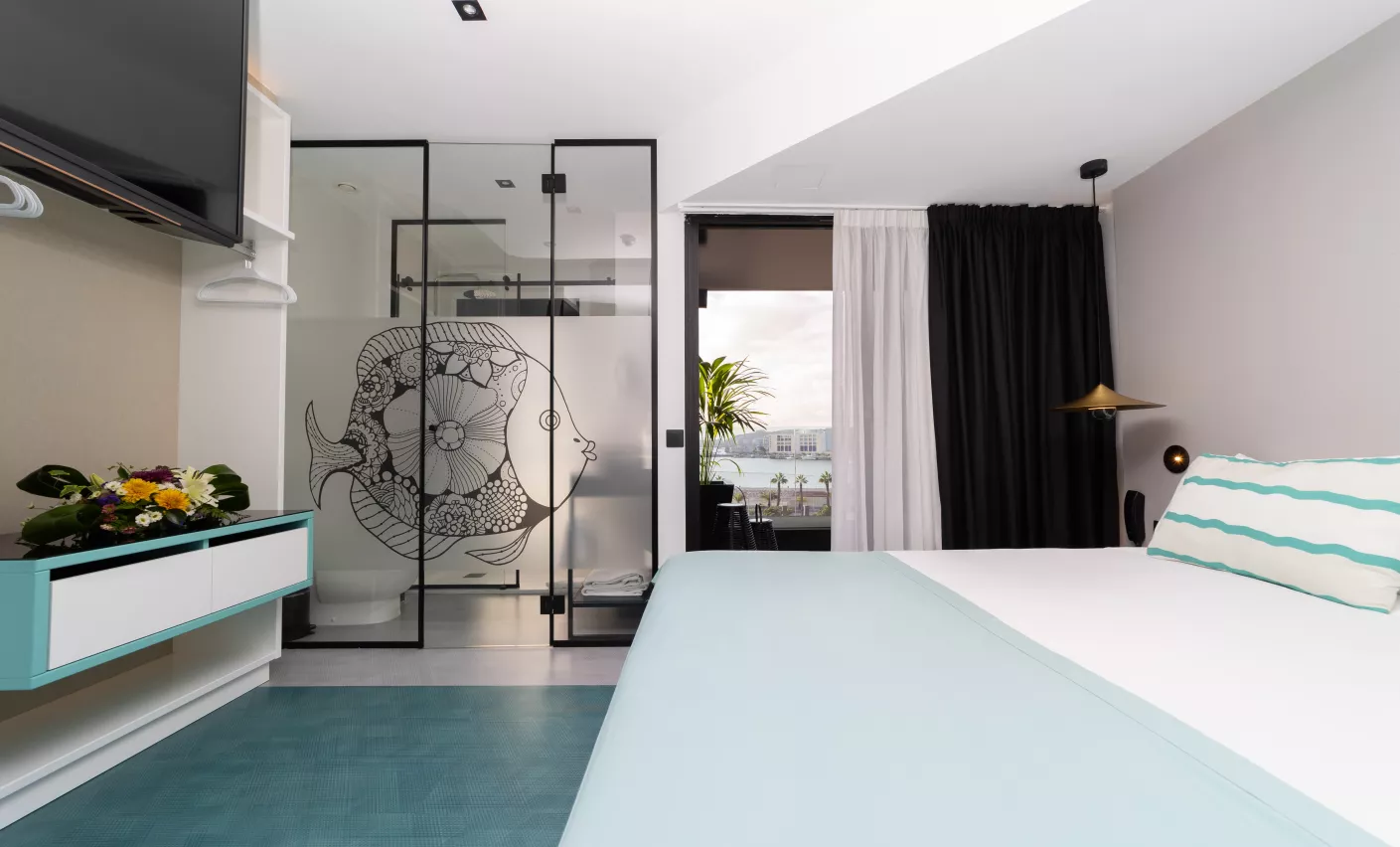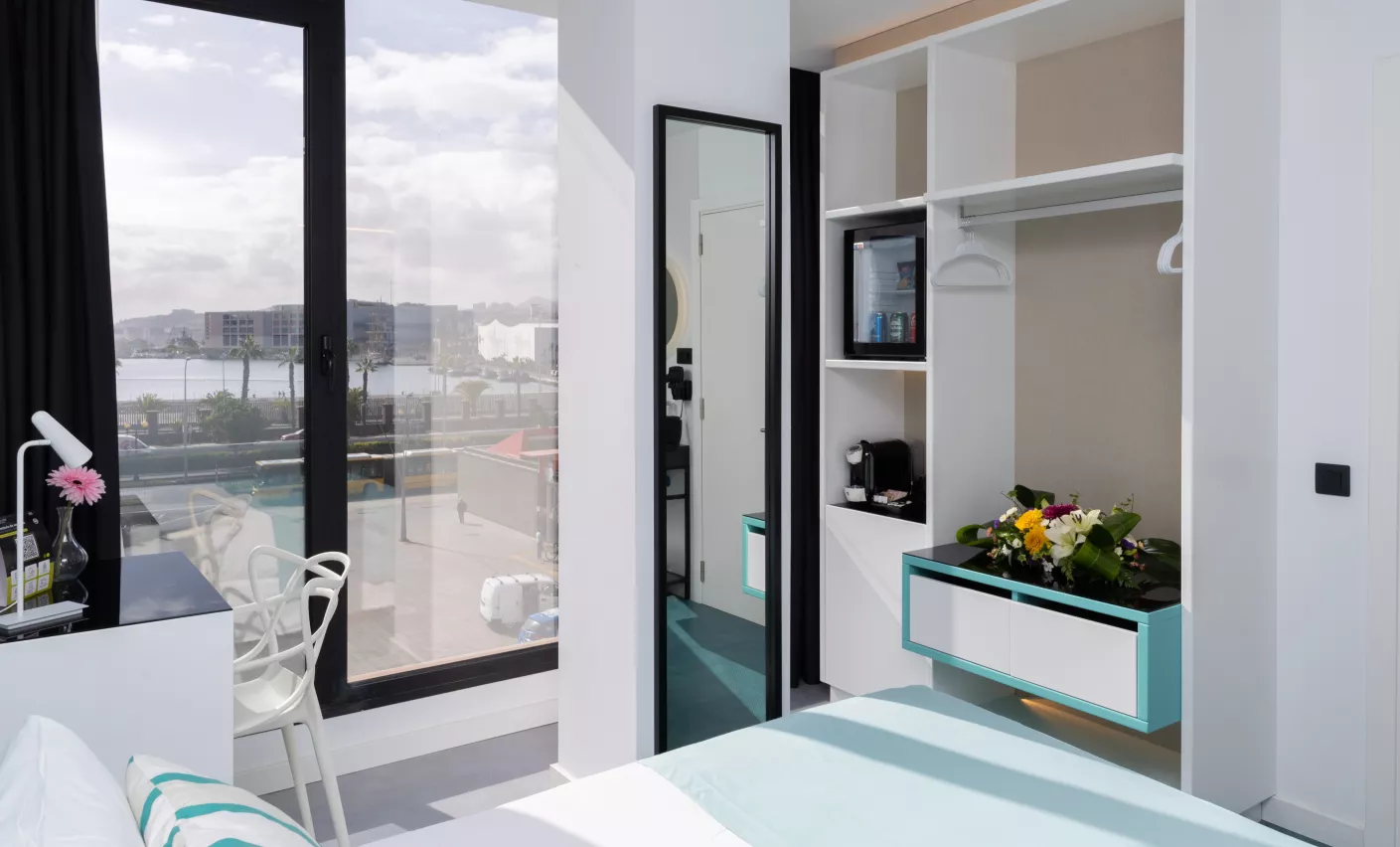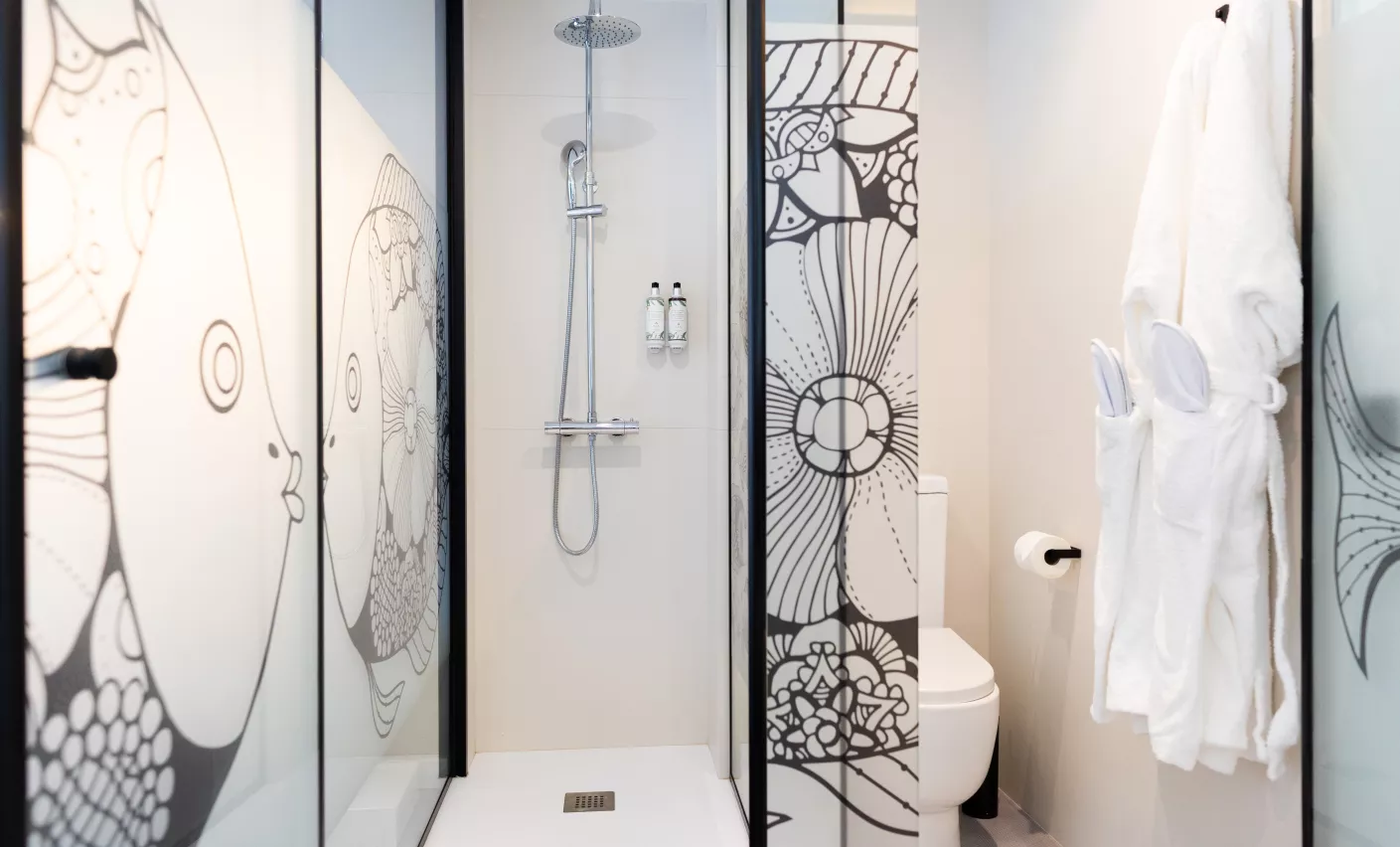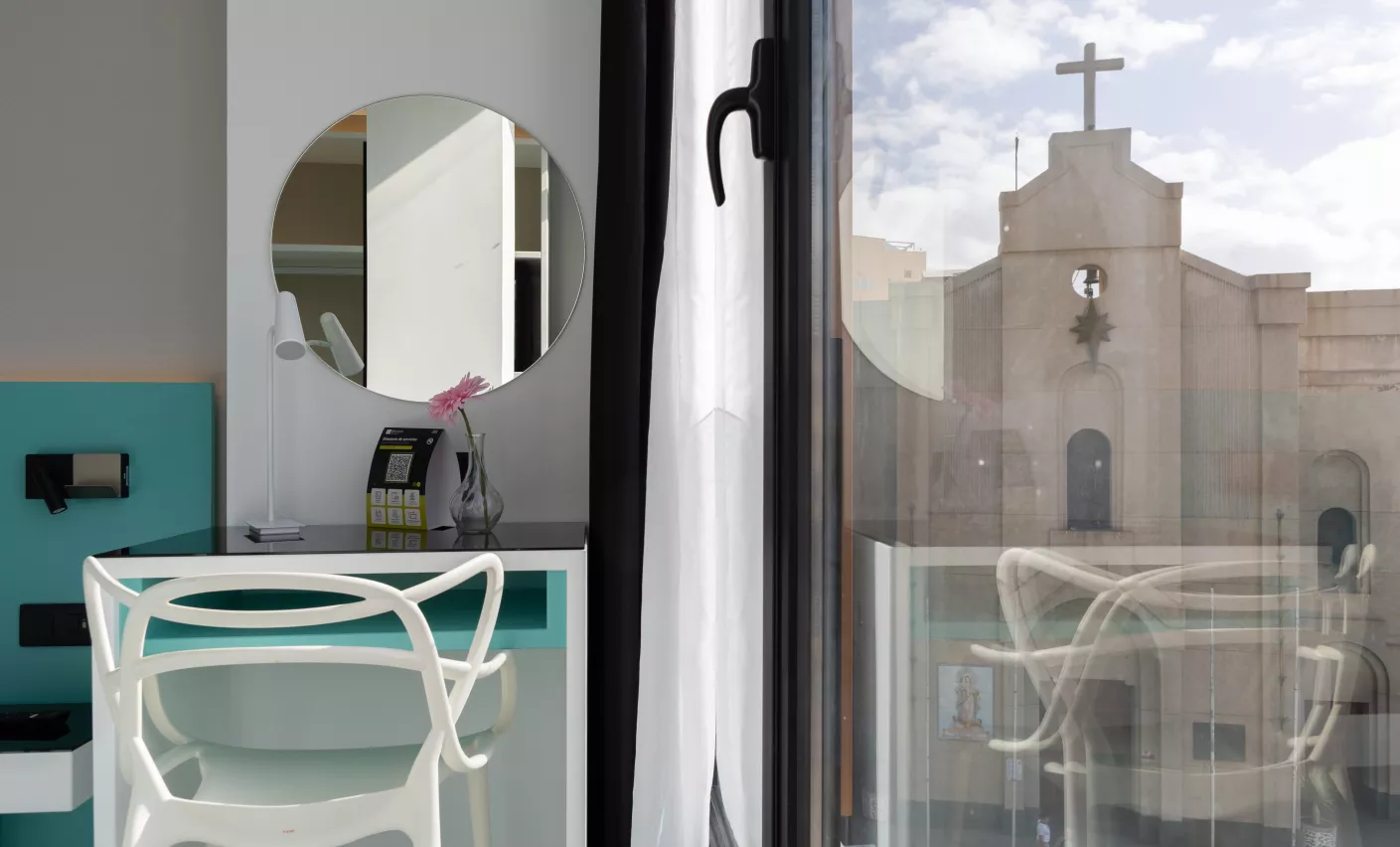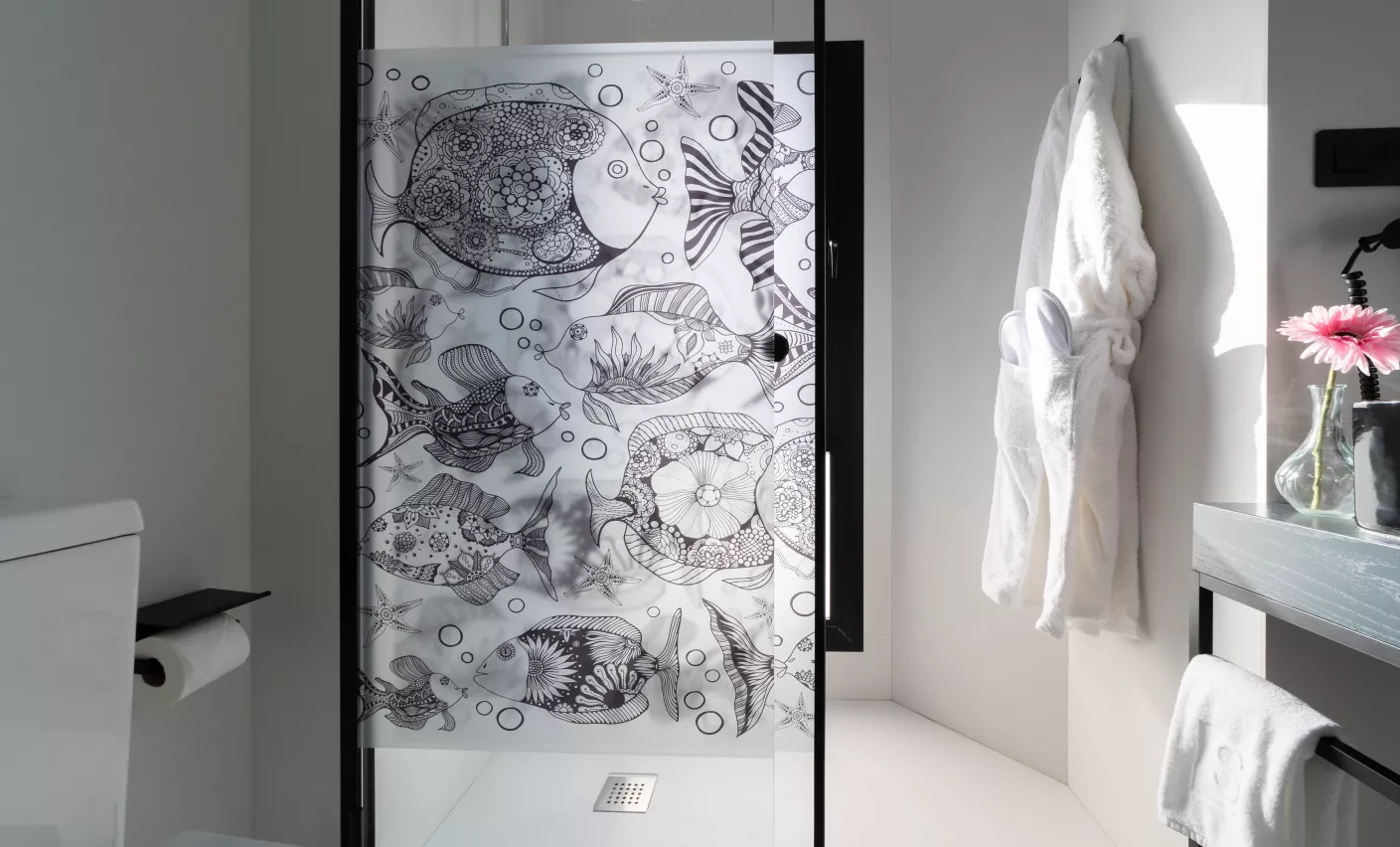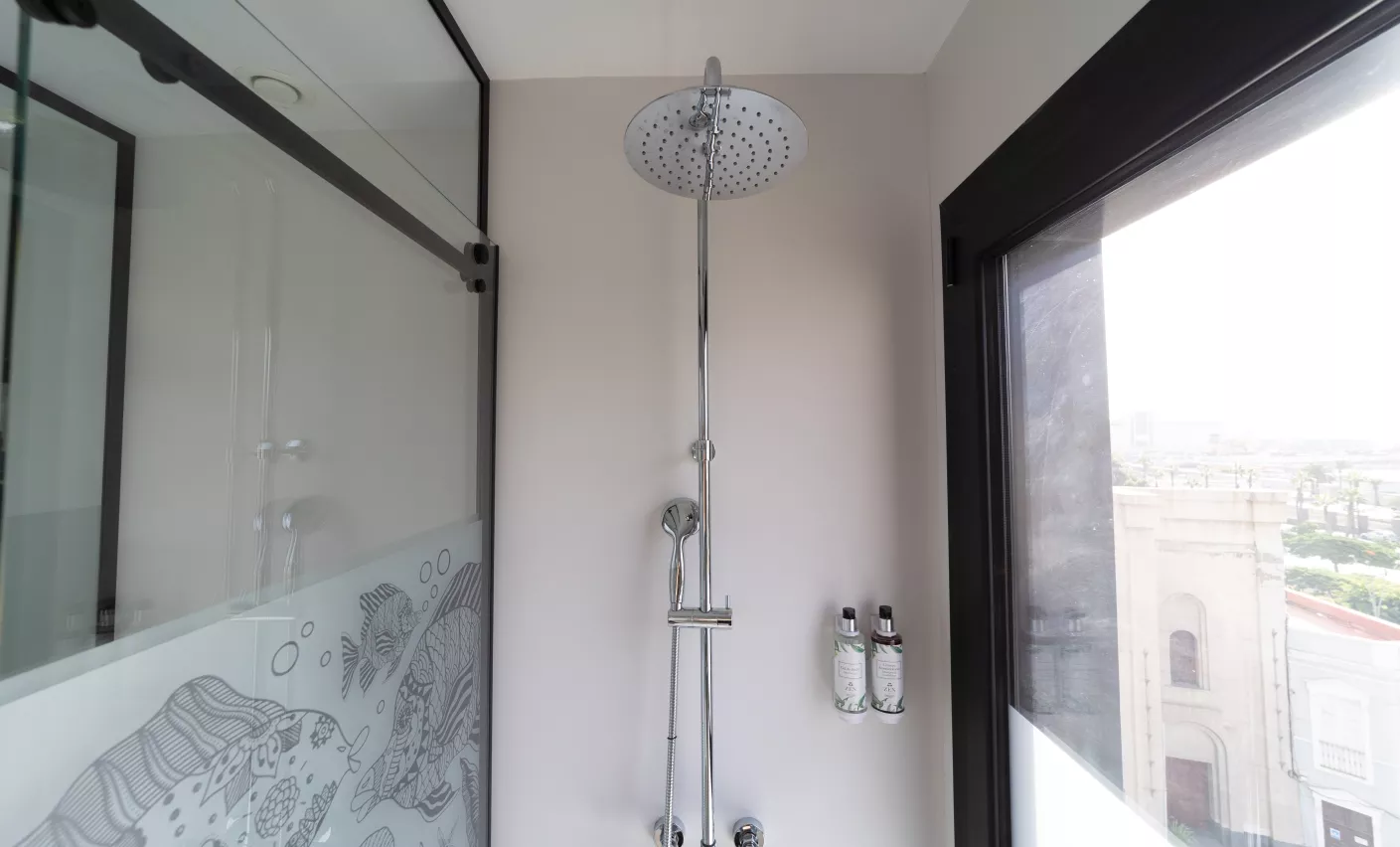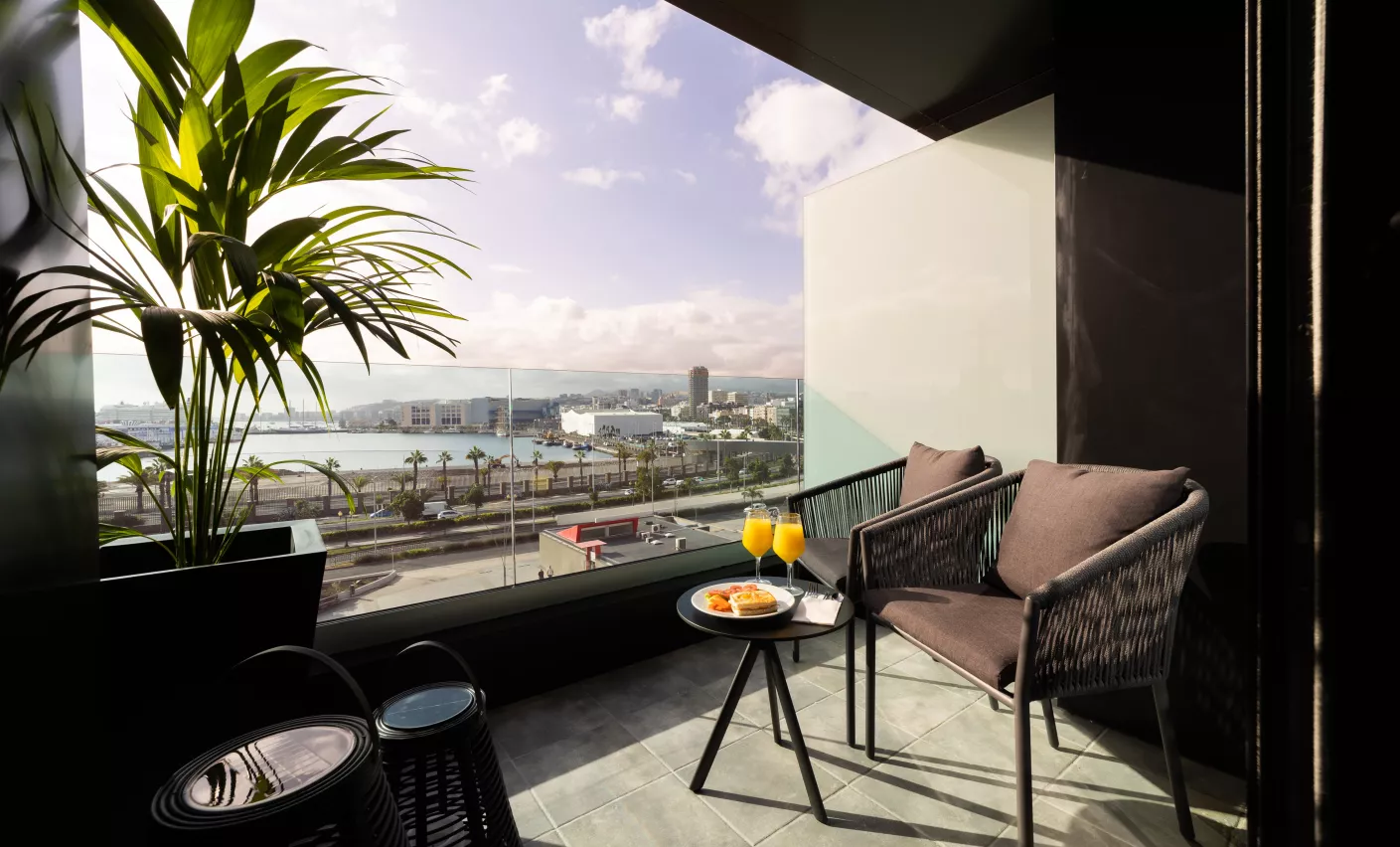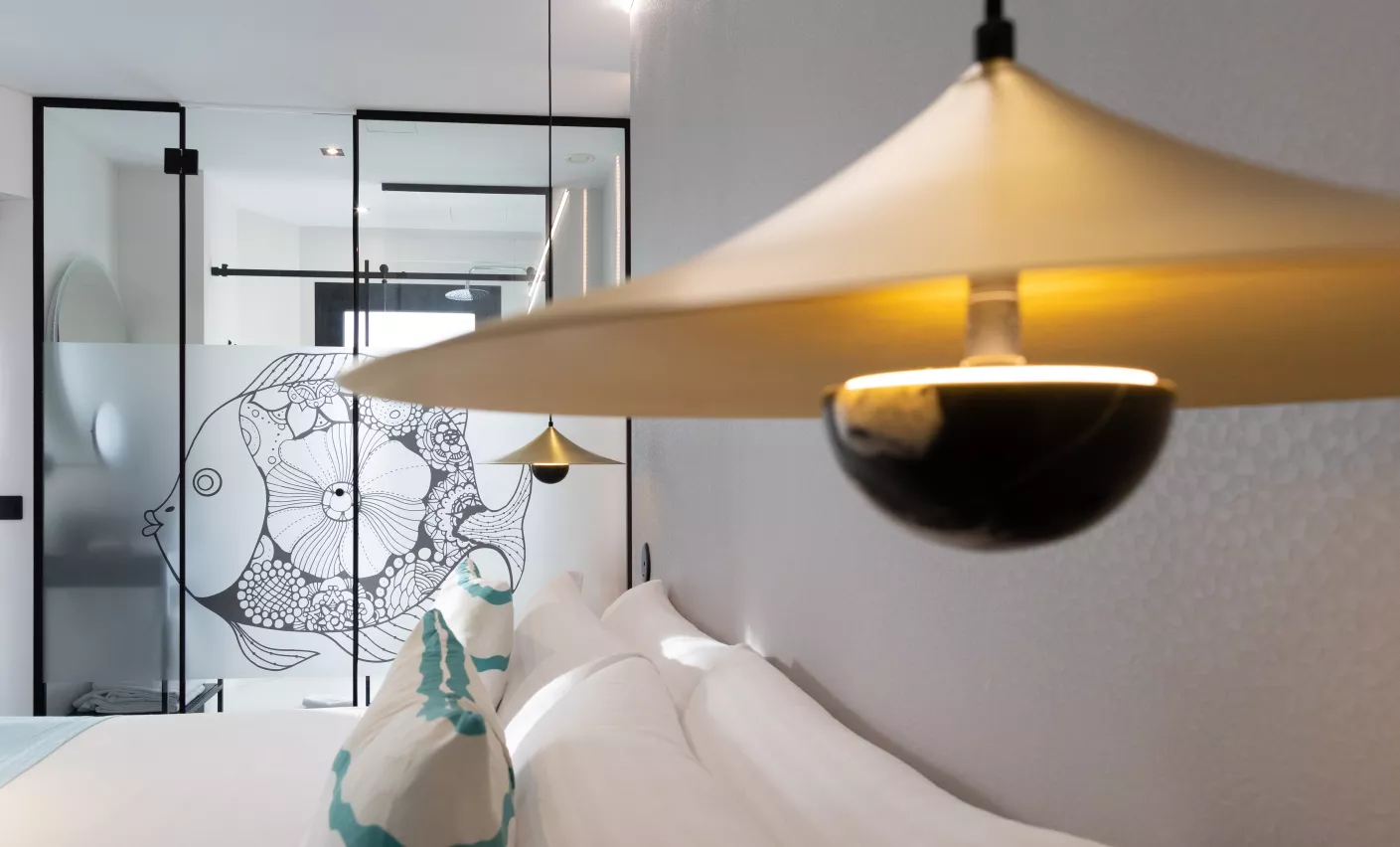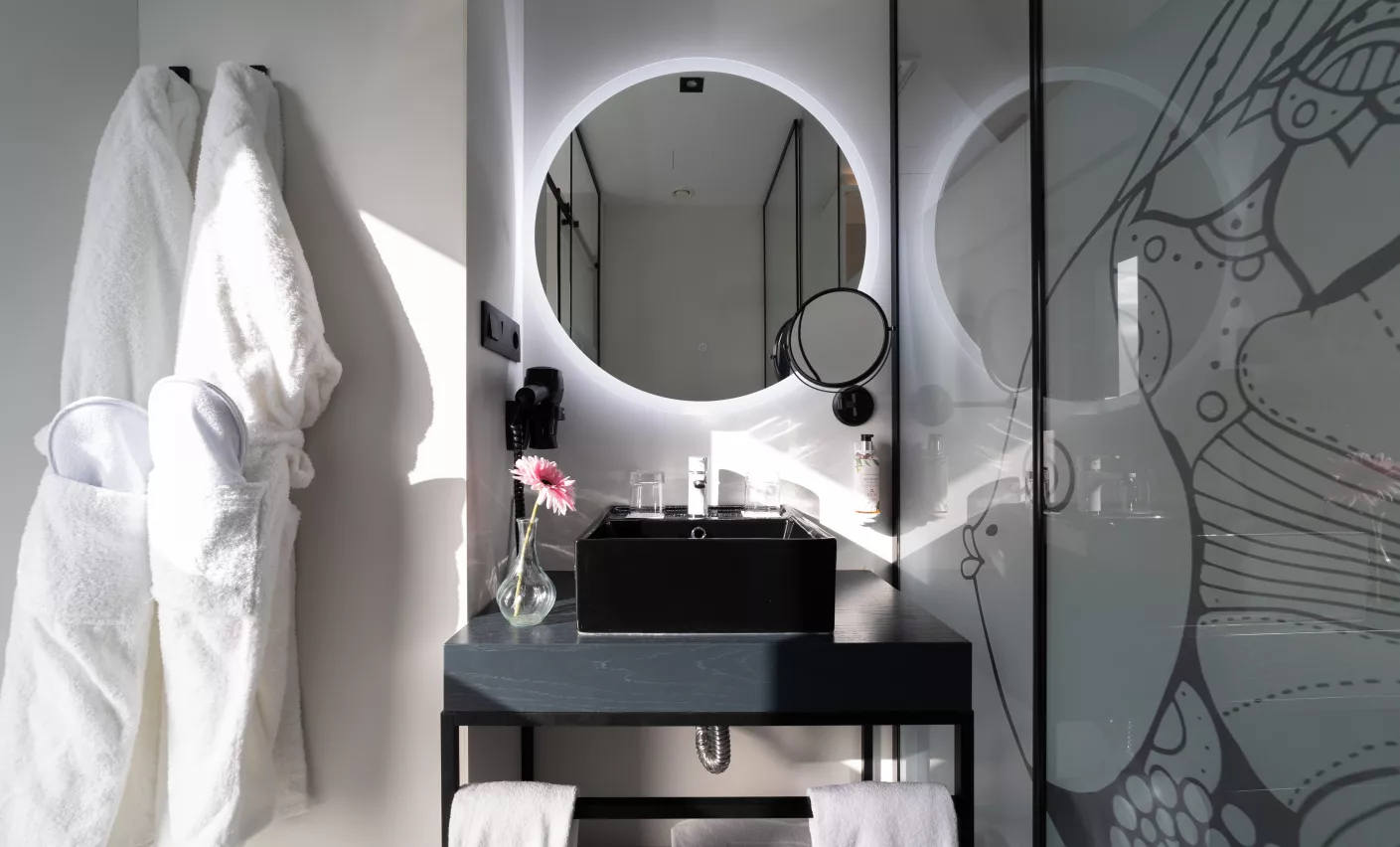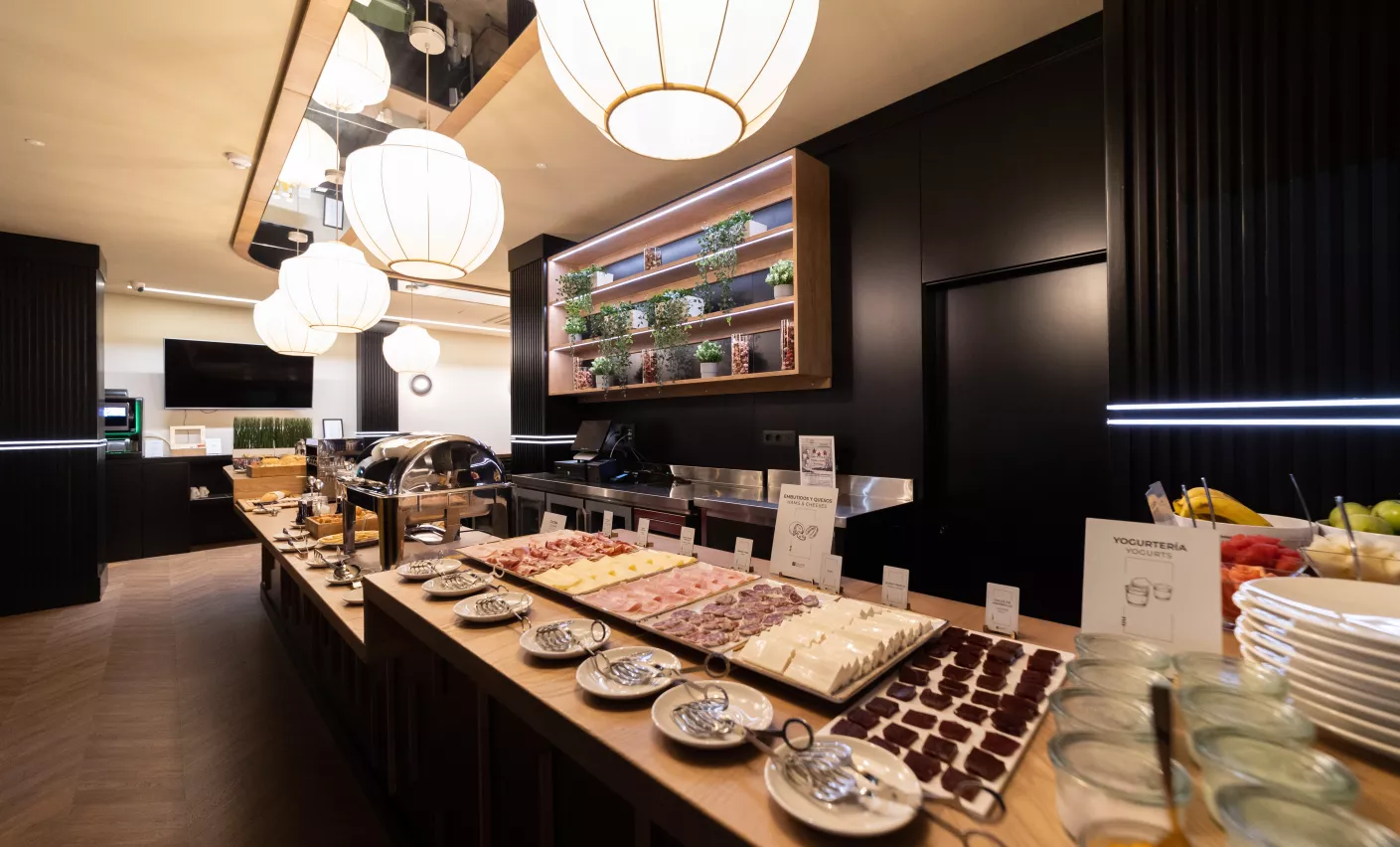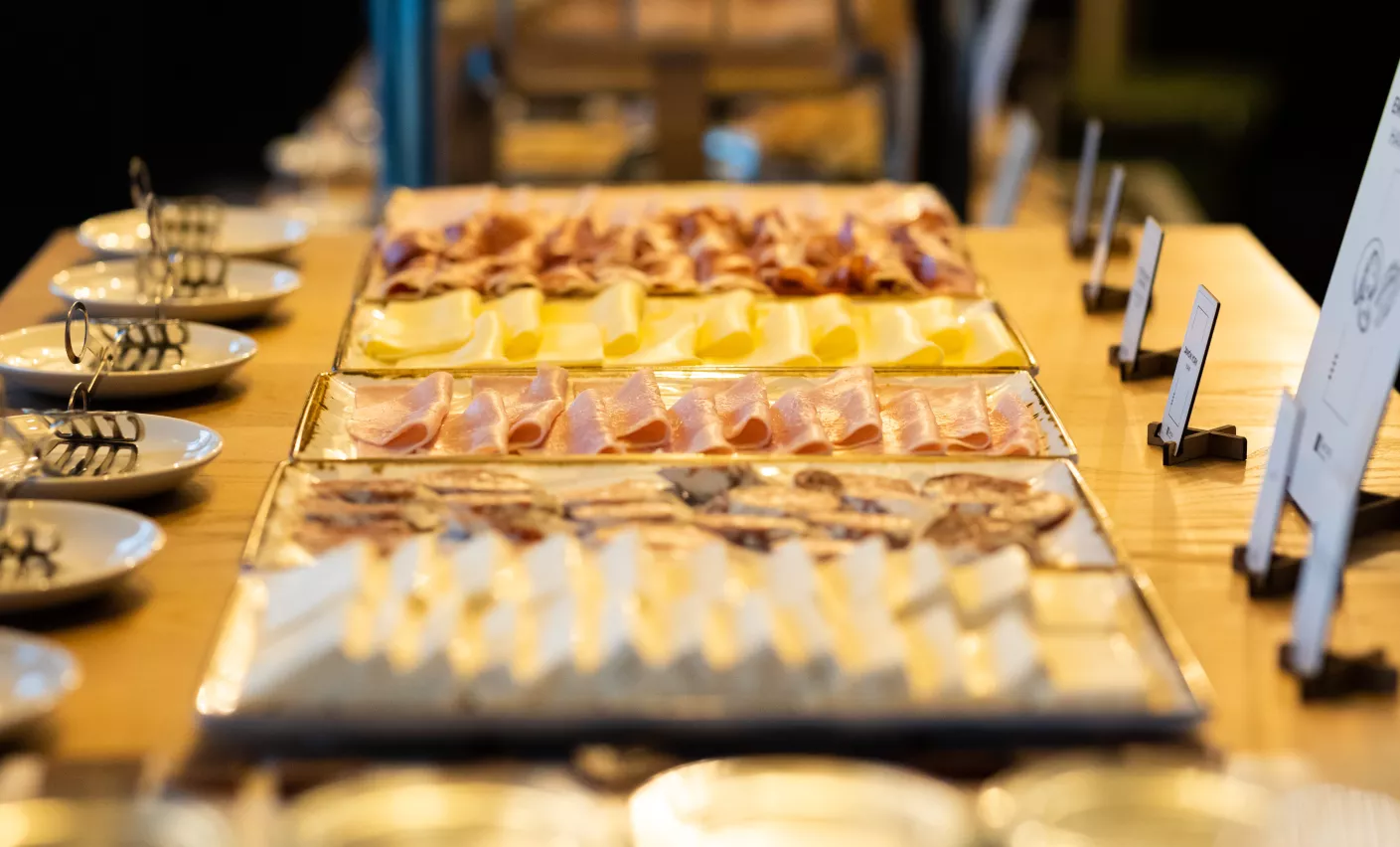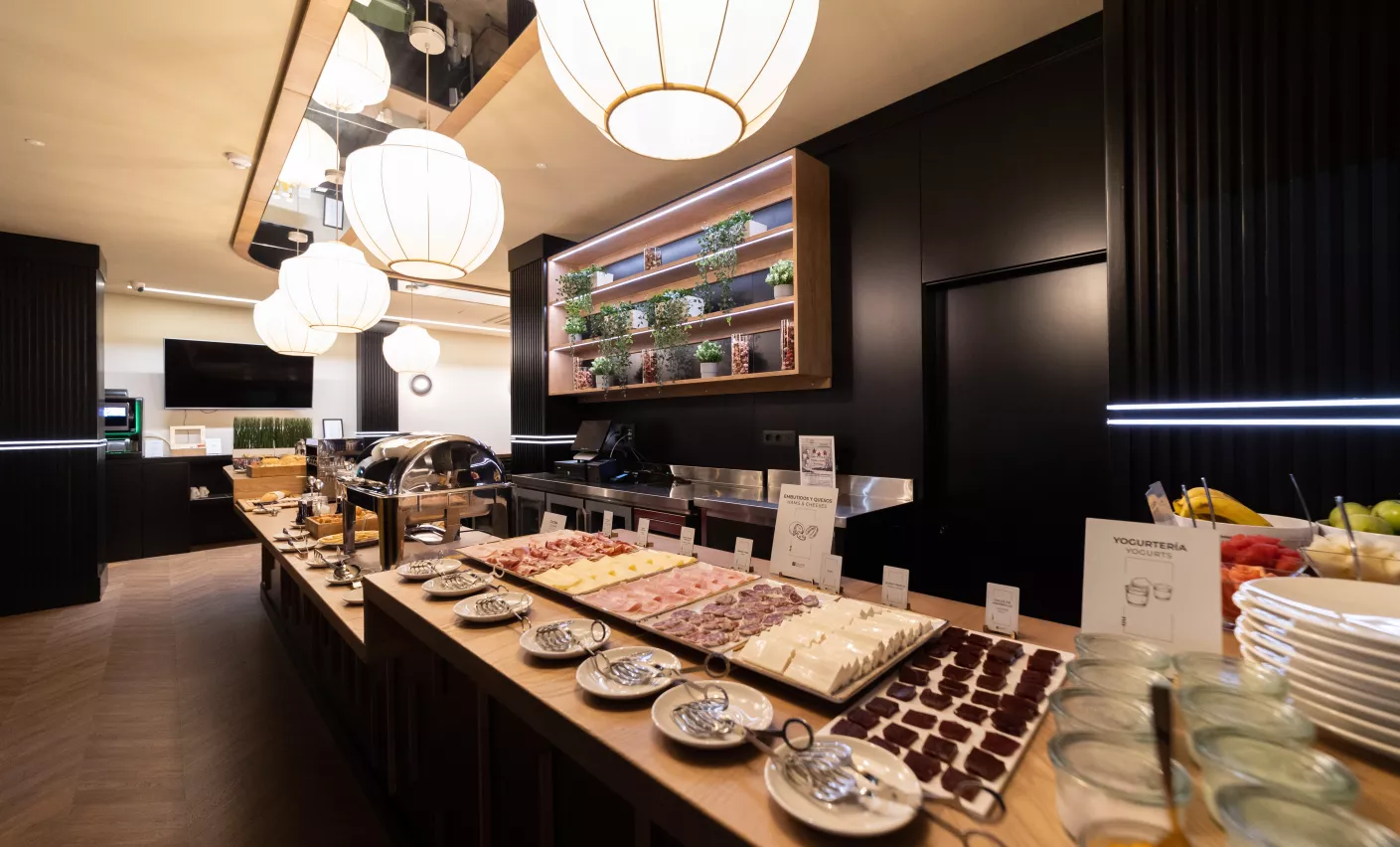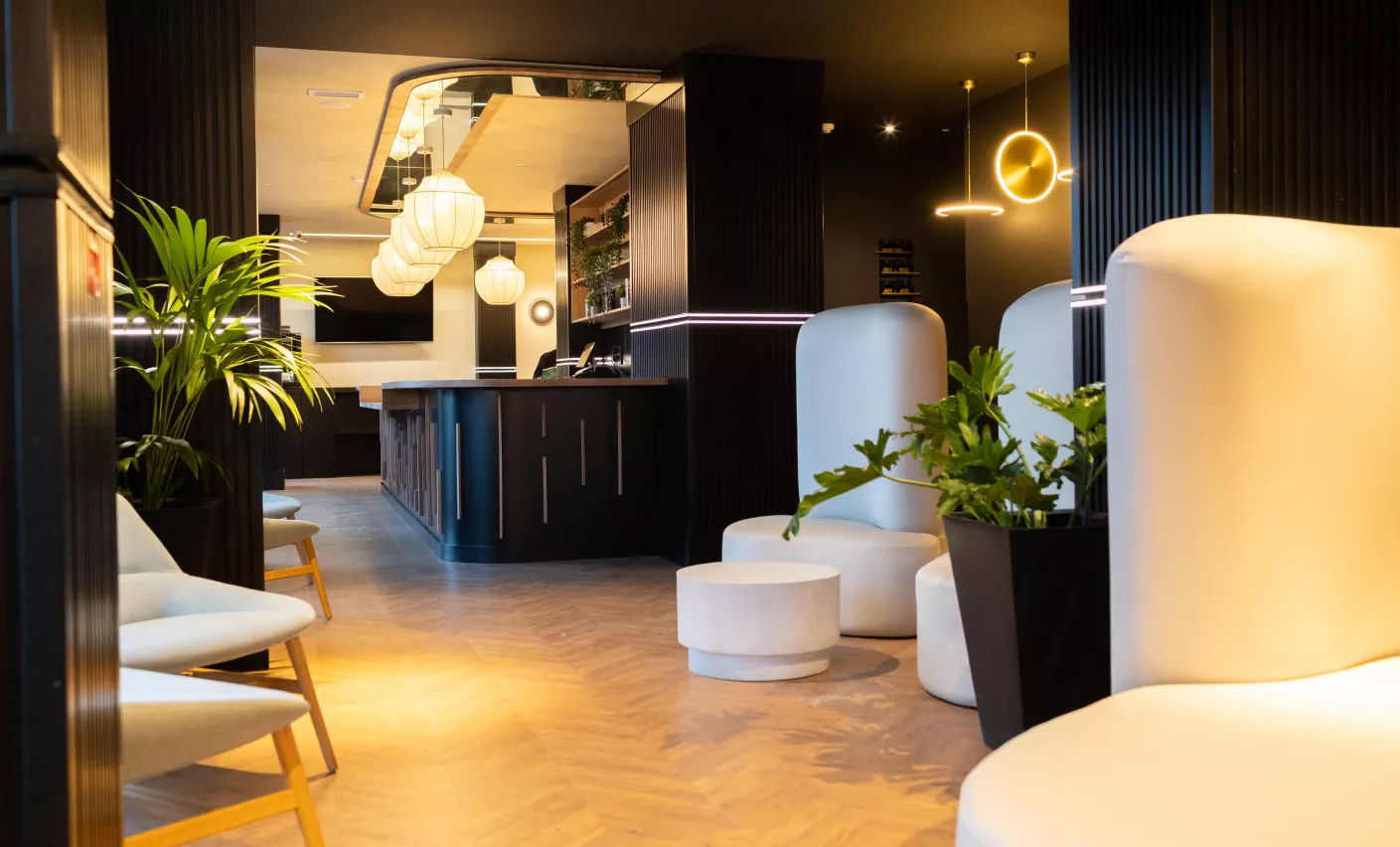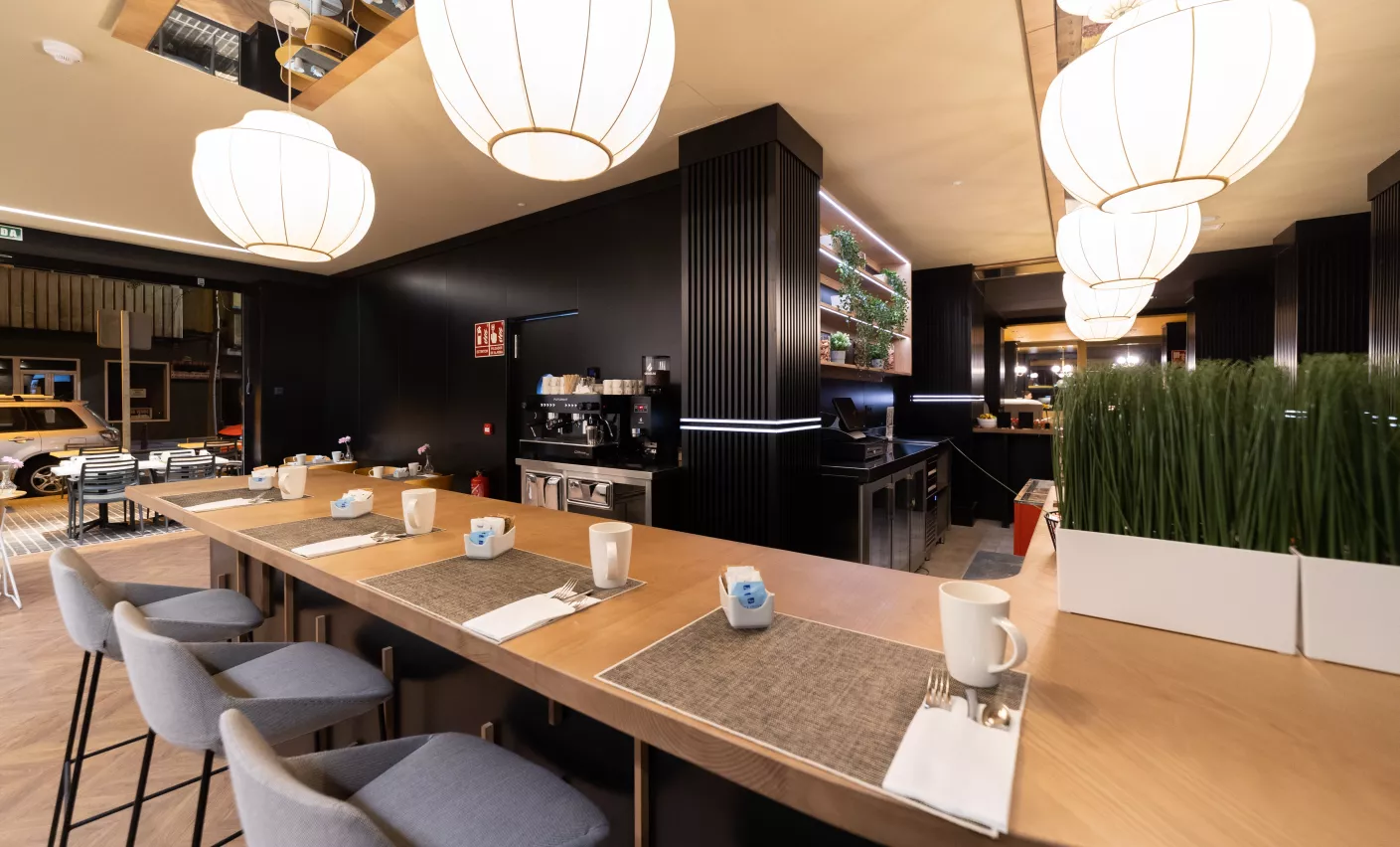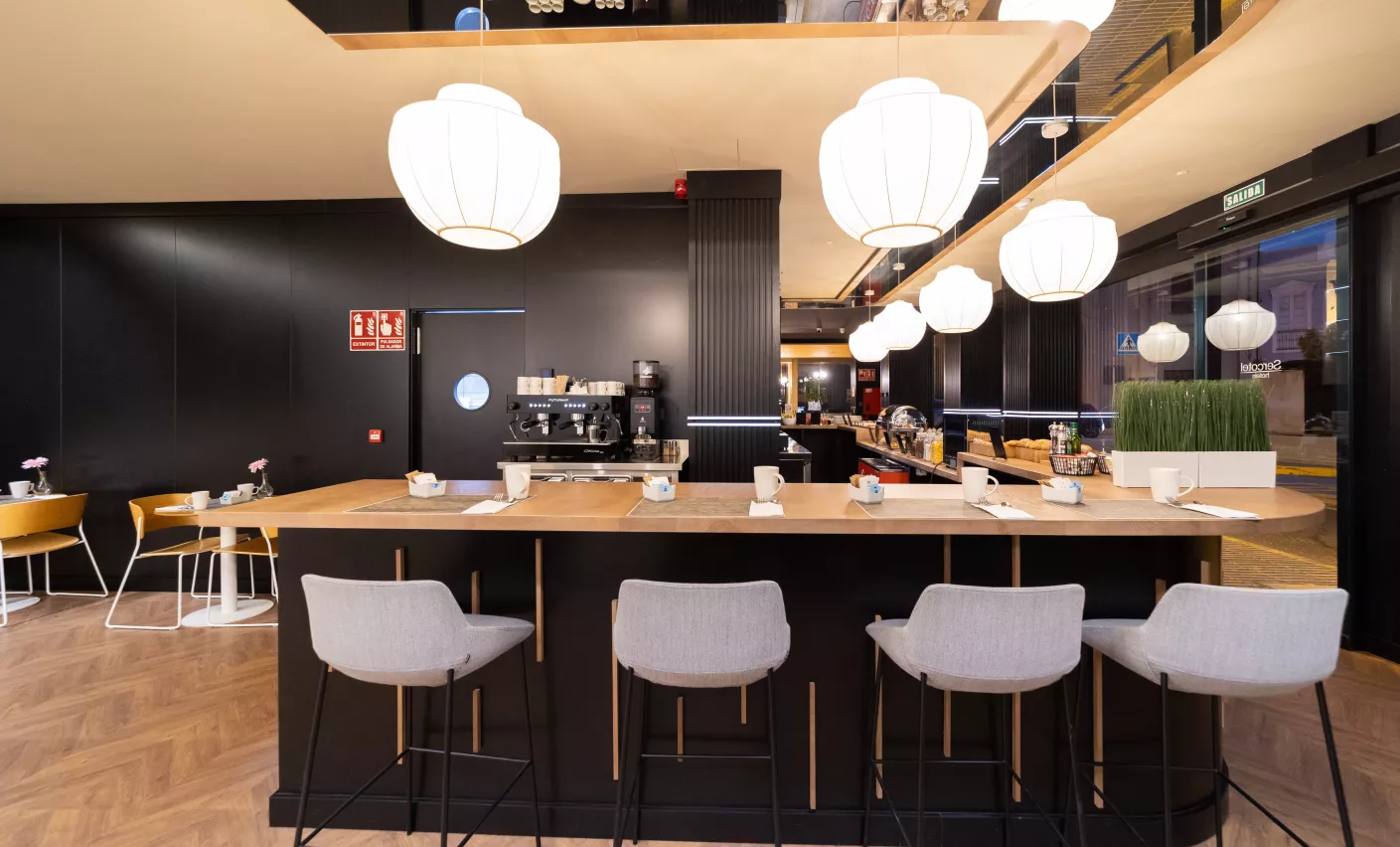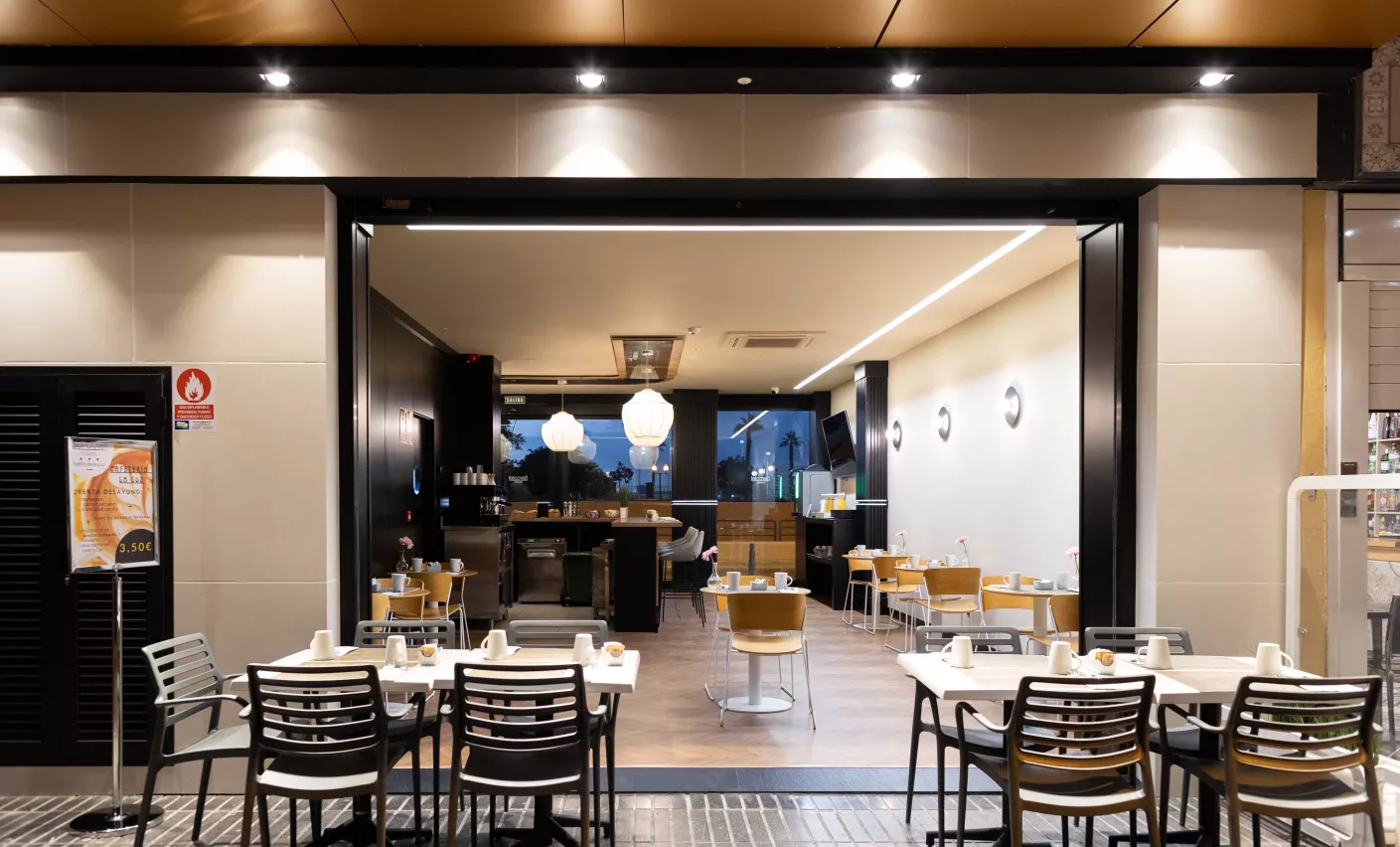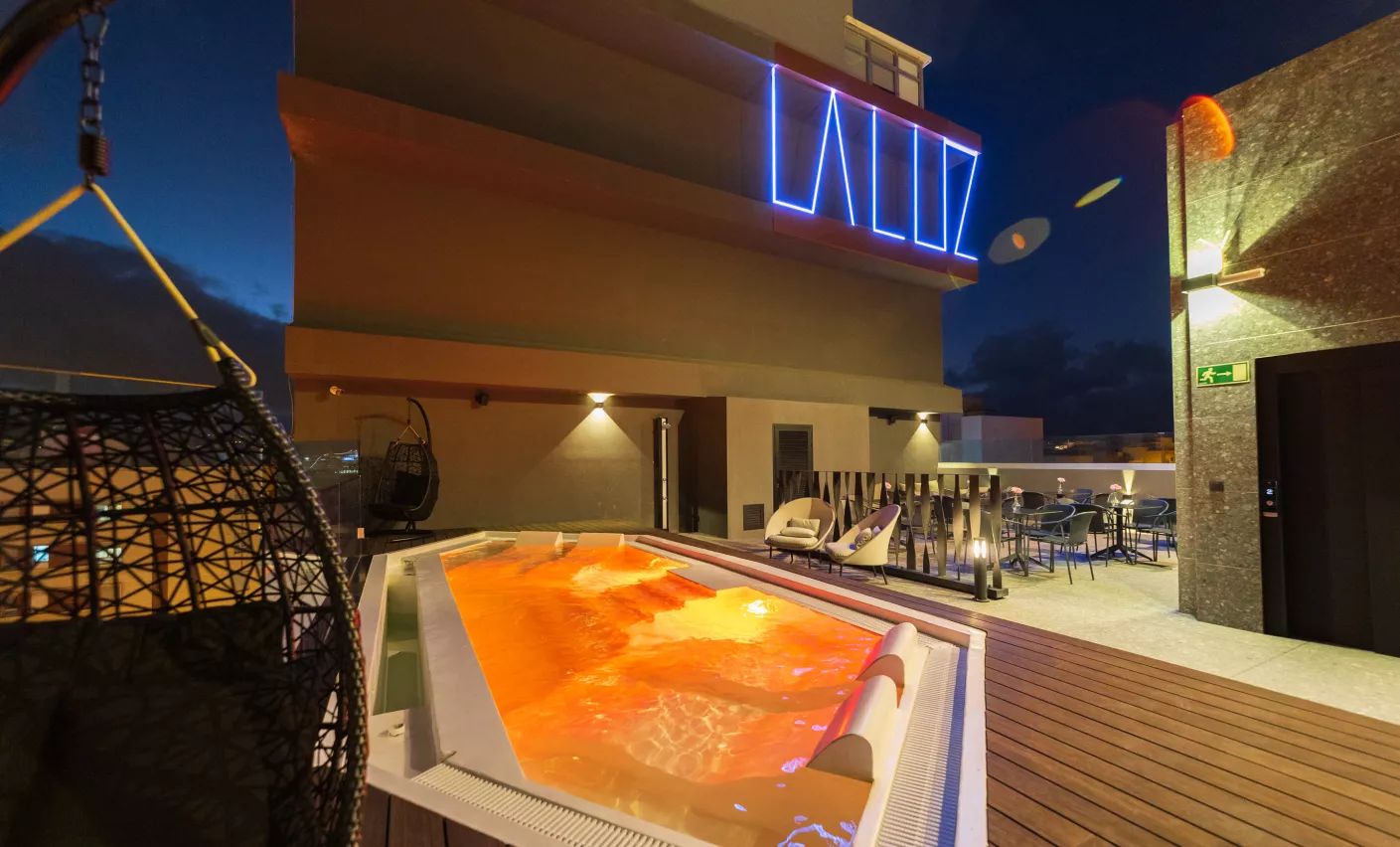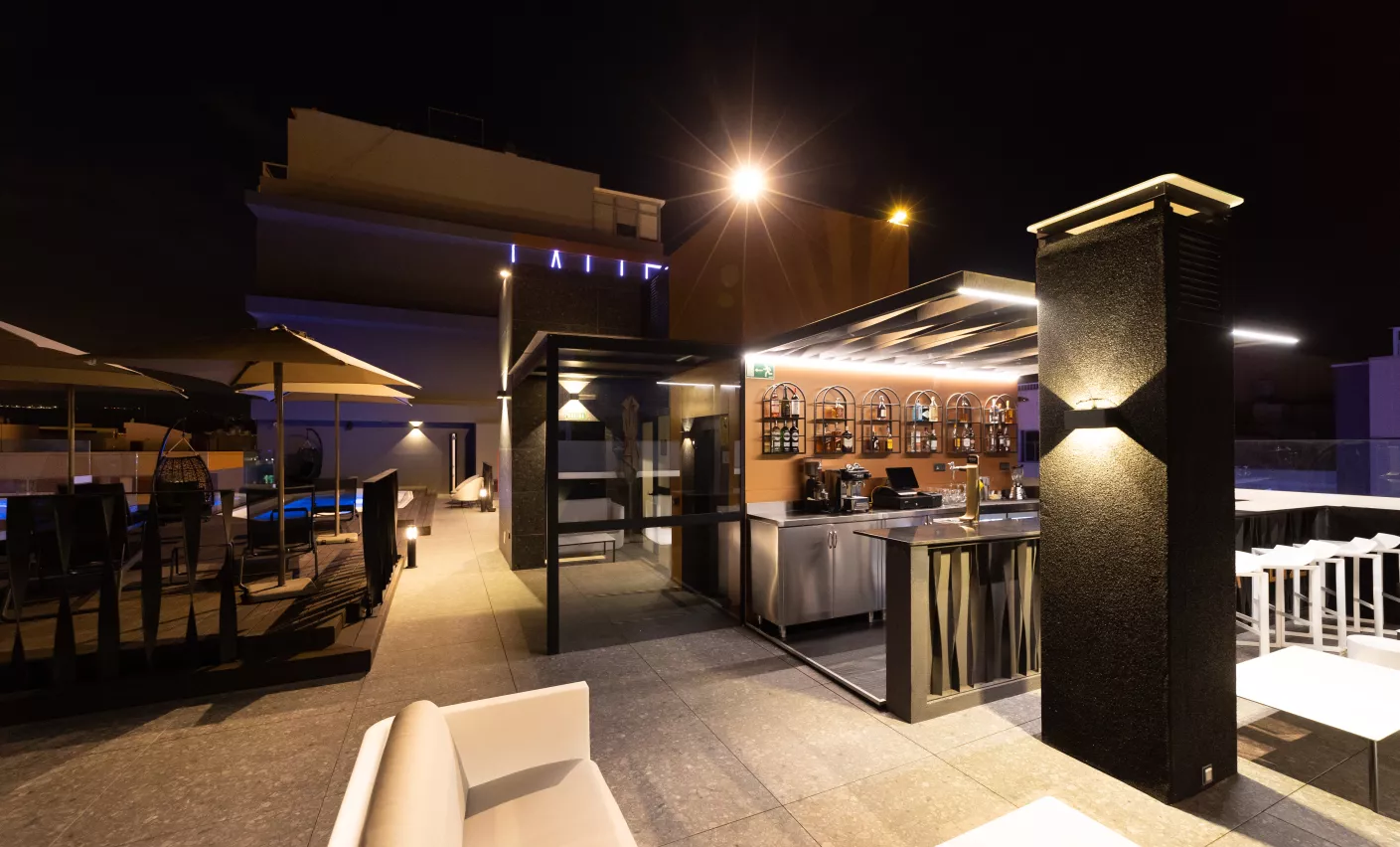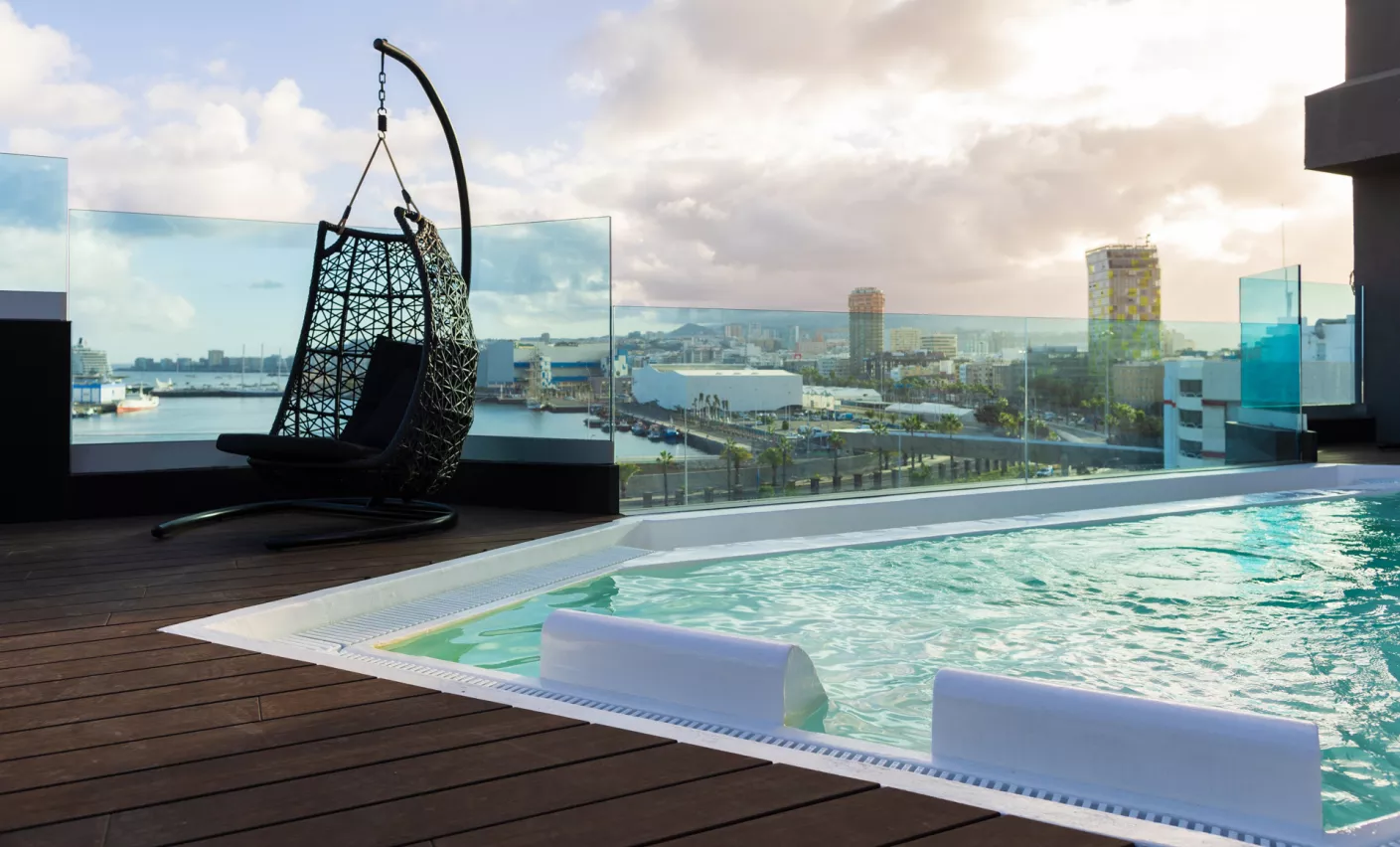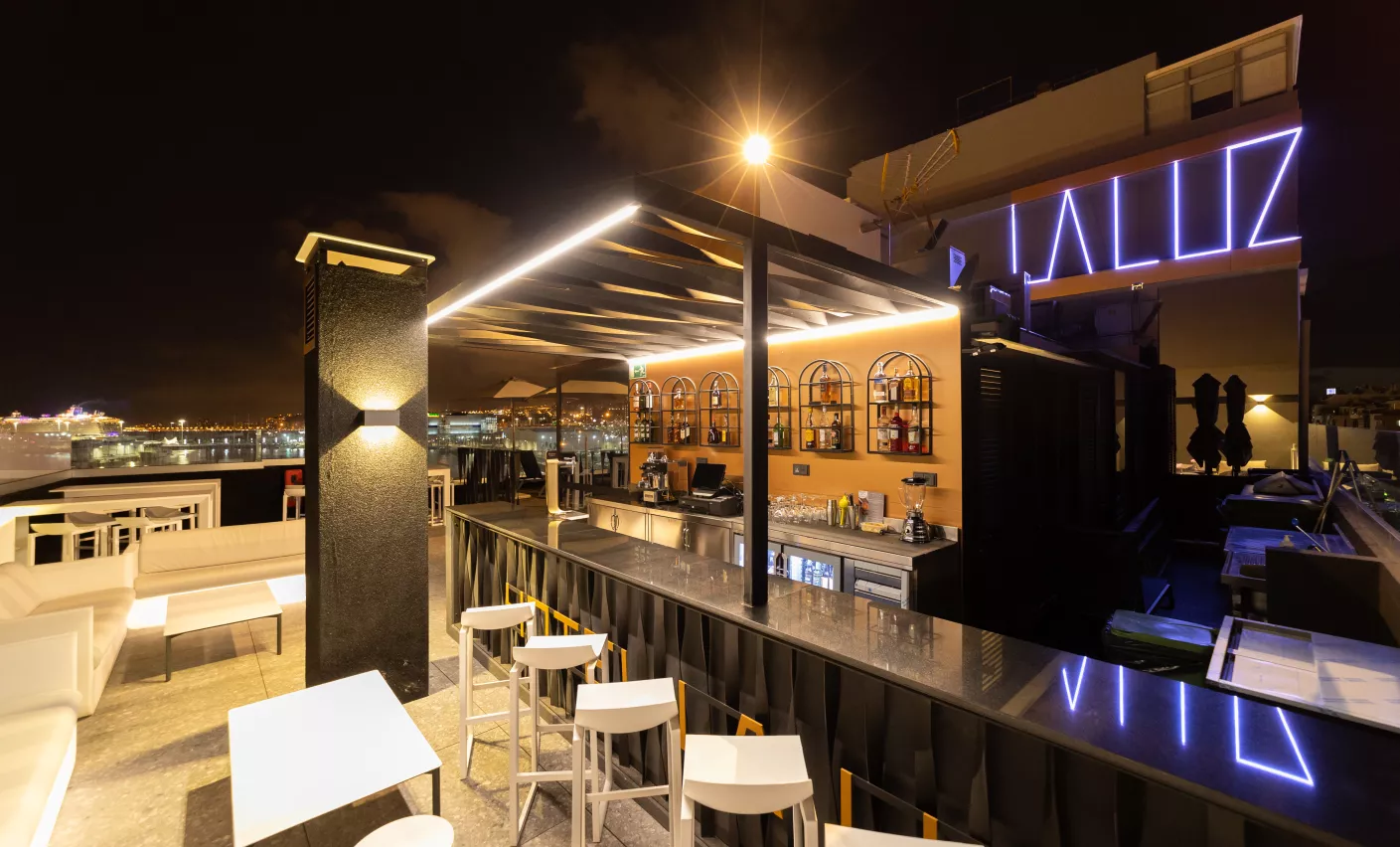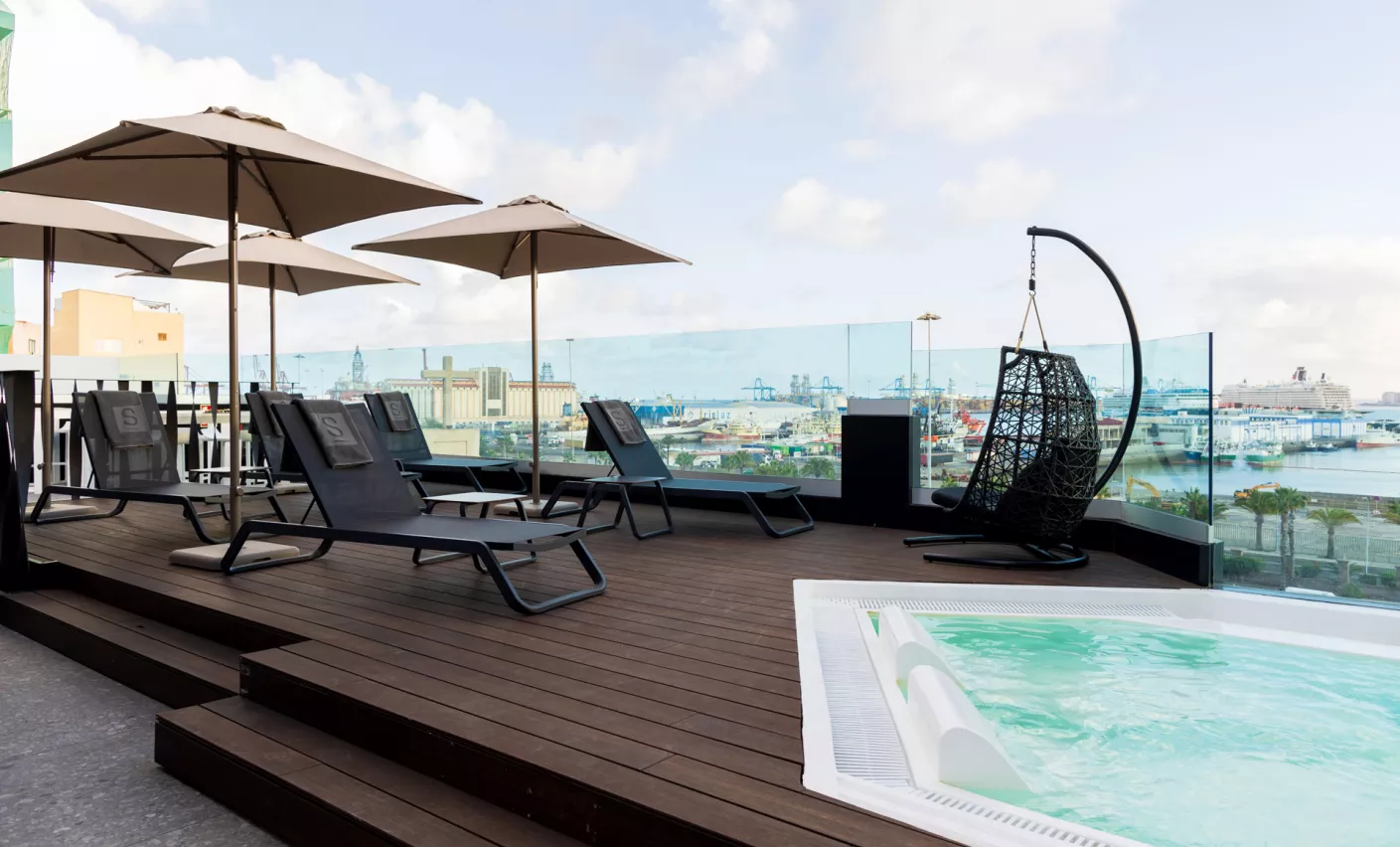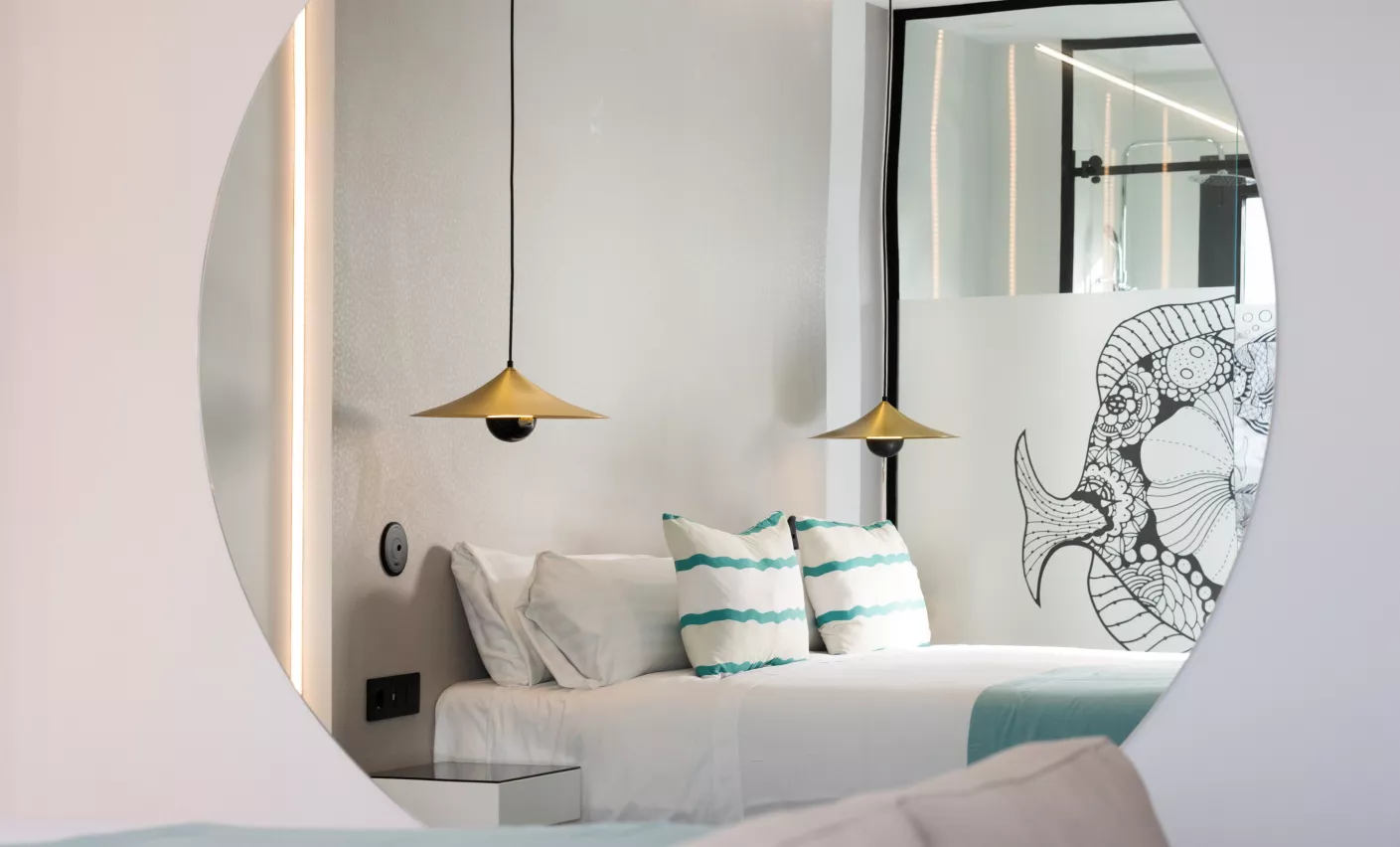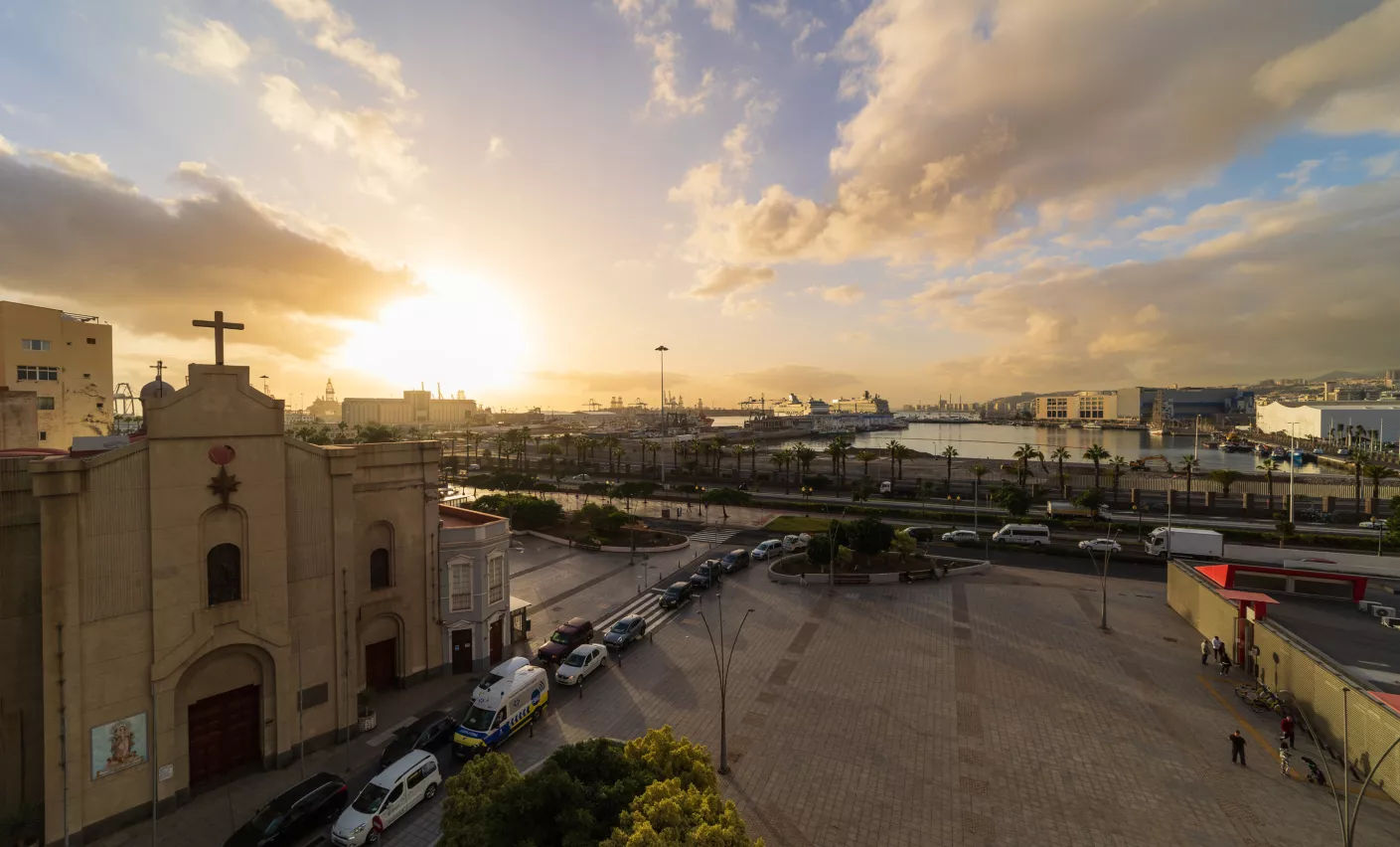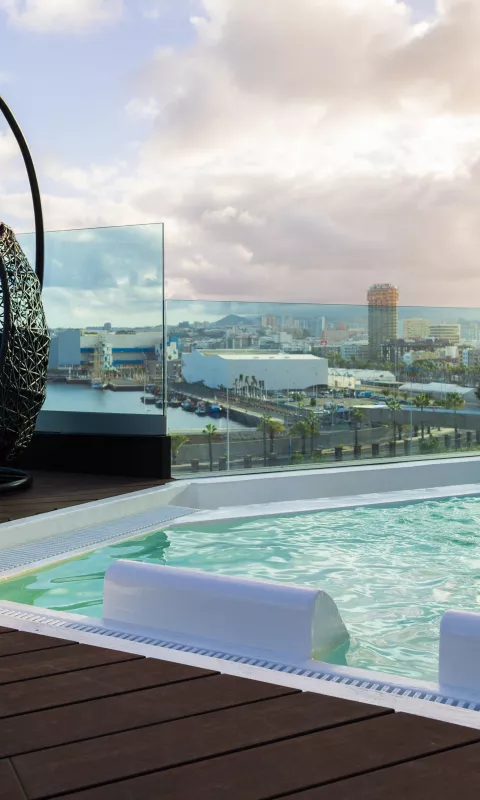 Outdoor pool
Stay and have a good time in our pool located on the terrace of the hotel.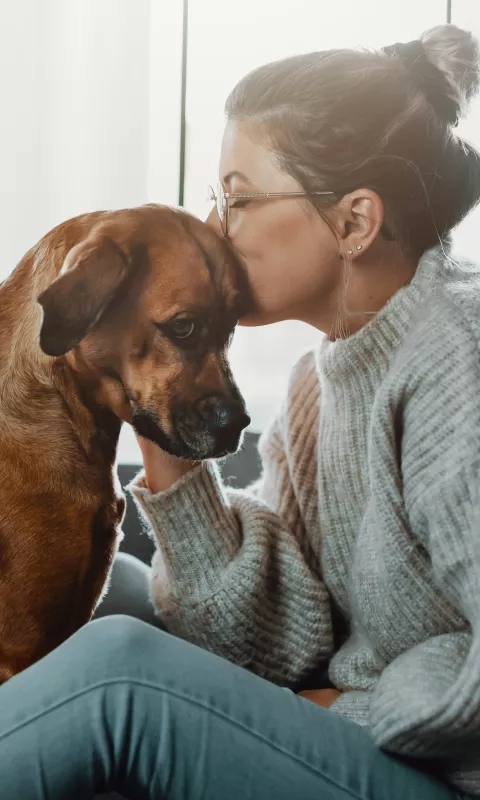 Key features
A totally personalized tour so that you know the facilities of our hotel in Las Palmas de Gran Canaria. The photo gallery of the Sercotel Puerto de la Luz is a tour of its comfortable rooms, the delicious continental breakfast, the bar-cafeteria service, the outdoor pool...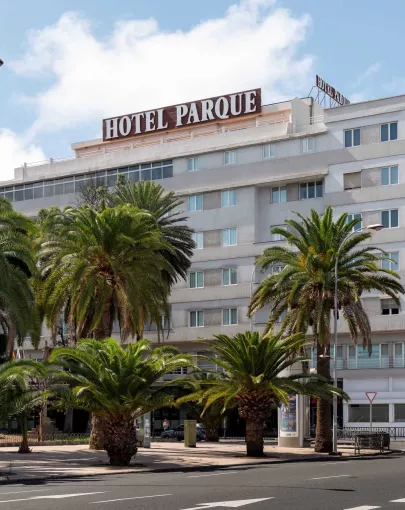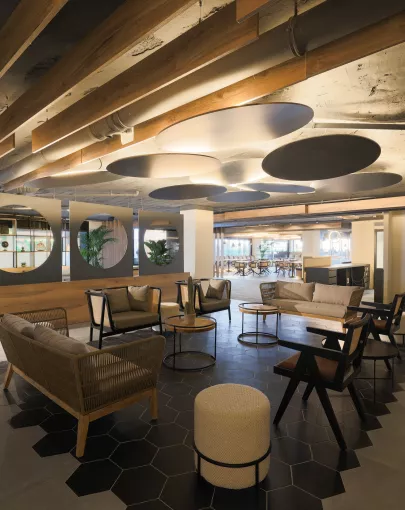 Frequently Asked Questions
What are the check-in and check-out times at Sercotel Puerto de la Luz?
You can check-in from 15:00 and you must check-out by 12:00.
Is it possible to check-in early or check-out late at Sercotel Puerto de la Luz?
Early check-in and late check-out services are available to enable you to get the most out of your stay. Both services are subject to availability and may entail an additional cost. The Early Check-in price is €15. In the case of the Late Check-out service, the cost is €15 until 14:00 and €25 until 16:00.
Does Sercotel Puerto de la Luz provide Wi-Fi? Is it free of charge?
Yes, there's free Wi-Fi access throughout the hotel. Log on and browse. 
Does Sercotel Puerto de la Luz provide cots for babies?
Of course. If you need a cot, just ask for one when you make your booking or ask the reception team. The cots entail no additional cost. 
Can I stay at Sercotel Puerto de la Luz with my pet?
Yes, we allow pets with a weight limit of 8kg. A supplement of €15 per night will be charged. Remember that the service is subject to availability and you must book in advance.
Is there a cafeteria at Sercotel Puerto de la Luz?
Yes, the Sercotel Puerto de la Luz has a cafeteria. It is open from Monday to Friday from 7:30 to 22:30 and Saturday and Sunday from 8:00 to 23:00.
Is there a restaurant at Sercotel Puerto de la Luz?
Yes, there's a restaurant at the hotel.
What kind of breakfast is served at Sercotel Puerto de la Luz?
We offer buffet breakfast at a cost of 11 € per person. It is served Monday through Friday from 7:30  to 10:30 and Saturday and Sunday from 8:00 to 11:00.
Are you aware of the Early Bird breakfast service at Sercotel Puerto de la Luz?
We offer the Early Bird Breakfast service from 5:00 to 7:00. 
Are there fridges and/or minibars in the rooms at Sercotel Puerto de la Luz?
Yes, all the rooms have a minibar.
Is there a swimming pool at Sercotel Puerto de la Luz?
Yes, the hotel has a swimming pool. 
What accessibility measures does Sercotel Puerto de la Luz take to assist people with reduced mobility?
We have rooms adapted to people with reduced mobility. The hotel's communal areas can also be accessed by people with reduced mobility.