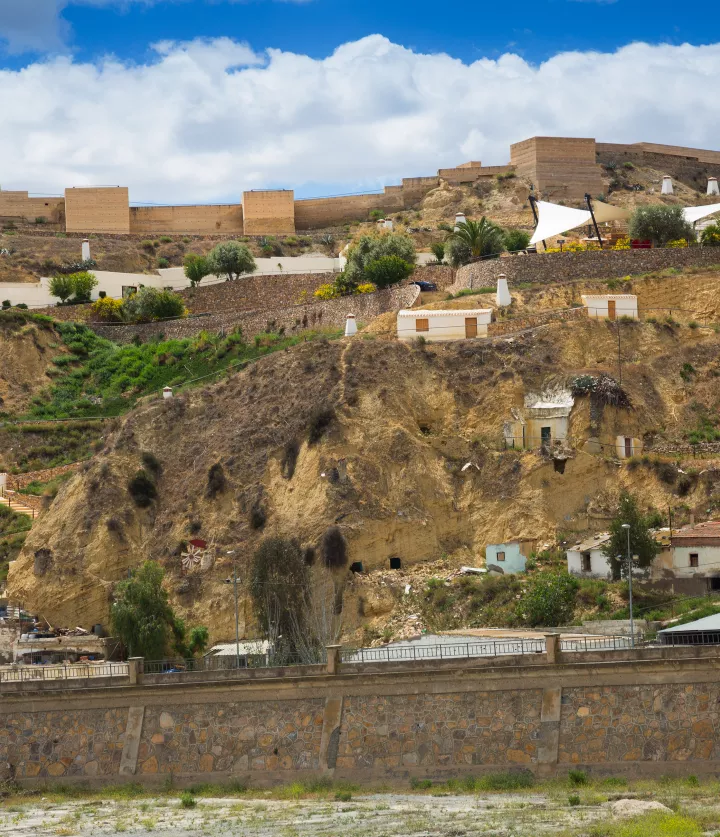 Hotels in Puerto Lumbreras
Search your hotel or destination
Puerto Lumbreras: from a crossroads town to a tourist destination
Traditionally, Puerto Lumbreras has been a transit point due to its strategic location between the roads from the eastern coast of the Iberian Peninsula to Andalusia. Presided over by the Cabezo de la Jara mountain, this Murcian municipality has several attractions that have made it a tourist destination on any route from the Region of Murcia to Almería... or the other way round.  
Its themed cave houses, located in the Cerro del Castellar, are one of them. Did you know that these unique constructions in Puerto Lumbreras make up one of the largest troglodyte complexes in the southeast of the peninsula? And that's not the only fun fact you're sure to learn before your visit is over. 
Another place not to be missed is the Castillo de Nogalte, which crowns the town. This medieval fortress, built between the 12th and 13th centuries, was for decades the frontier between the Kingdom of Castile and the Nasrid Kingdom of Granada.  
Puerto Lumbreras also hides a lot of history. When you climb up to the castle, which is an Asset of Cultural Interest, admire the panoramic view from its viewpoints. This should be one of your first photos of this municipality. 
Once in the village, you can stroll through the historic quarter until you come across the Casa de los Duendes, a bourgeois building with a beautiful façade dating from the mid-19th century. Second photo! It now houses the historical archive of Lumbrera and a variety of cultural activities. On the first floor, you will find the Augusto Vels Graphology Room, a small museum that highlights the contributions of this neighbour to the science of graphology. 
Our hotel in Puerto Lumbreras
If you're an astronomy enthusiast and are always looking for places with little light pollution, we can tell you that the Cabezo de la Jara Astronomical Observatory is located 7 kilometres from Puerto Lumbreras. Here is the summit of this mountain massif, the highest in the municipality: 1,247 metres above sea level.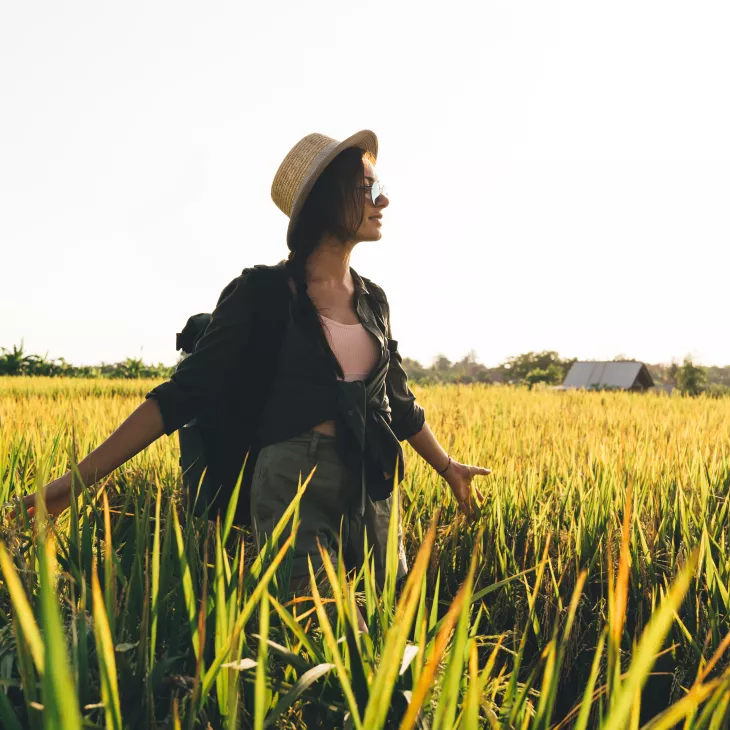 If you are looking for hotels in Puerto Lumbreras... this is of interest to you!
This natural site also has a peculiar orography characterised by ravines, wooded areas of holm oaks and pines, and other subarid areas. To go deeper (and better) into this unique space, you can start your excursions at the Nature Interpretation Centre that you will find in the Youth Hostel. 
And if you're a nature lover, you can't leave Puerto Lumbreras without walking or cycling along the Water Route, a simple circular route of just over 2 kilometres in which you will discover pipes, filtering galleries, watercourses, aqueducts, mills and washing places that reflect the hydraulic ingenuity that has survived from antiquity to the present day. 
And how can we leave Puerto Lumbreras without tasting its cuisine? Here, the matanza, or slaughter of animals, is a major agricultural tradition, making this the perfect place to buy artisan sausages. And to taste their migas with pork chunks! This typical local dish is also accompanied by tender garlic, sardines or grapes. Rice, stews and baked leg of lamb complete the repertoire of an ancestral recipe book.  
Those with a sweet tooth will be delighted to know that Lumbrera's confectionery is rich and varied. You are in luck, because the confectioners and patisseries of Puerto Lumbreras are another must. There, taste the puff pastries dipped in very hot sugar. The mantecados del puerto, the torta de chicharrones or the huevos a la nieve also deserve a special mention!  
And at Christmas any culinary feast must end with Easter cakes, orange cakes, alfajores, marzipan, bilbaos and cordials. Maybe it's too much, so save some for your next visit. Puerto Lumbreras knows you'll be back!